This is a guestpost by Andrew K Kirk the Founder of Face The Buzz, more about him at the bottom of the post.
The social web is awesome. And I'm not only talking about Twitter, Facebook, LinkedIn or even social networks in general. Social has become part of the fabric of almost every web application and webpage.
Through social sharing buttons, like those provided by Digg Digg, we easily share our world online with our followers, fans, and connections.
However, we can run into a slight problem with this abundance of sharing; it can sometimes overwhelm our audience – especially if we do it in rapid fire succession. I'm guilty of it myself. Recently, I went into sharing-overdrive with my favorite new pins on Pinterest, and I didn't stop to think about the effect to those who follow my updates. Luckily, a friend quickly pointed out my transgressions in a humorous tweet.
Had he not alerted me, I probably would have continued this pattern on Pinterest and other apps. Annoying your followers is by far the last thing you or any of us wants to do. But, we also want to continue to sharing these interesting finds from across the web.
It's what helps make your stream of updates more interesting and personal. So how do you solve this dilemma of sharing your activity, without suffocating your followers? Buffer to the rescue!
I'm going show you how Buffer App can make you incredibly more efficient and effective on the popular social apps Instagram, Pinterest, and Quora. You can apply a similar technique on your other favorite social sites.
Instagram

Unless you've been living under the rock, you know about Instagram. It's everywhere these days. The darling of photo-sharing apps, which was acquired by Facebook for $1 billion, is the reigning king for sharing photos.
Photos are gold in the world of social media; people love to see and comment on your photos. With any great content, don't we want to spread and share it as much as possible? That's why I use Buffer to repost interesting photos I shared previously. You and your business can do the same with these simple steps:
1. Access Your Instagram Photos Online
Instagram is currently only available as a mobile application. Fortunately, third-party web apps are available to provide online platforms to show off our Instagram photos. I use Statigram for this step, but you could also use a Facebook album as well. Just make sure that the Facebook album and images have been set to 'Public' sharing mode.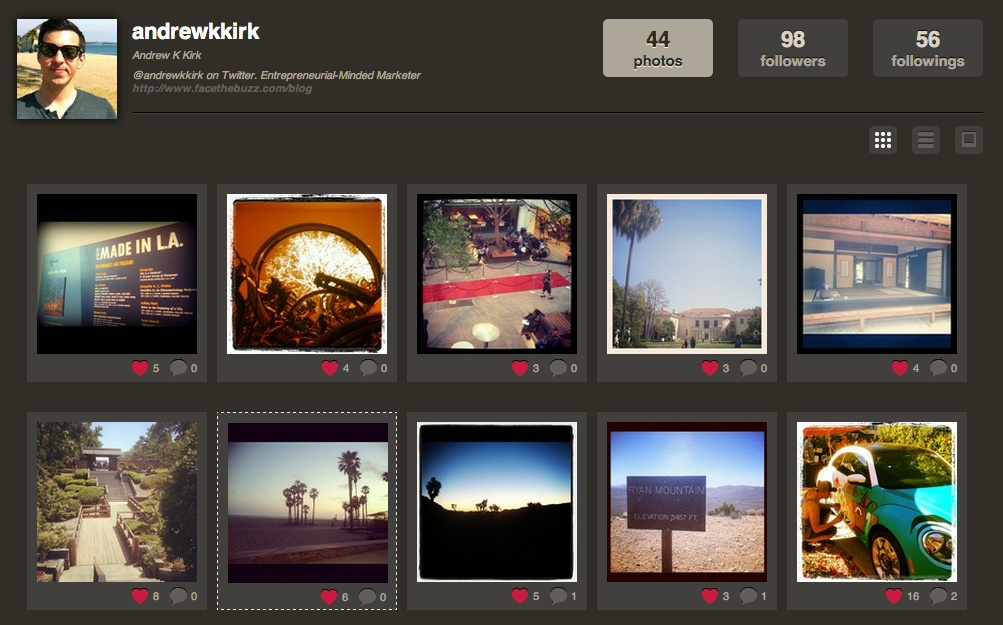 2. Prepare to Share Your Photo
Click into the specific photo you want to share, which gives unique URL for that photo. Make sure you highlight the comment directly under the photo (red box). While the comment is still highlighted, click the buffer bookmarklet button.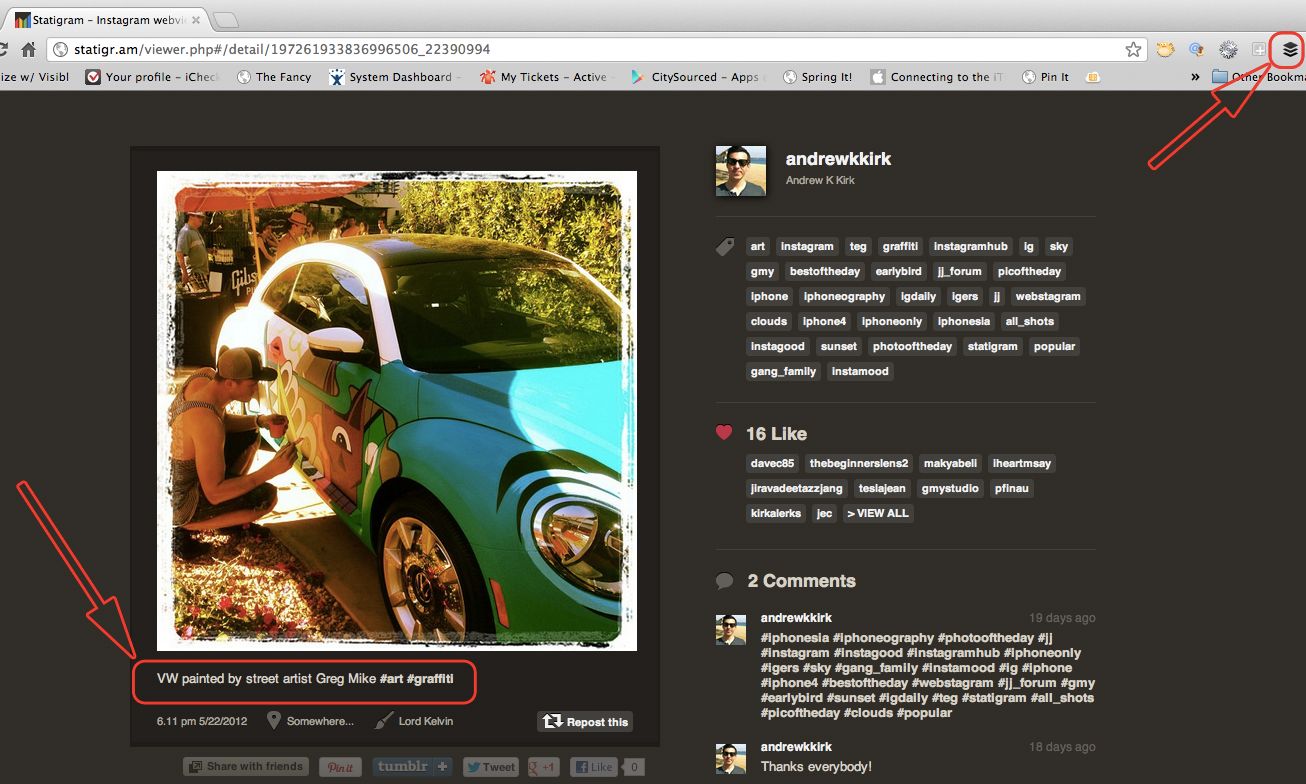 3. Add to Buffer App
Our highlighted text from Step #2 automatically populates the text of your status update. Click "Add to Buffer" and you're done.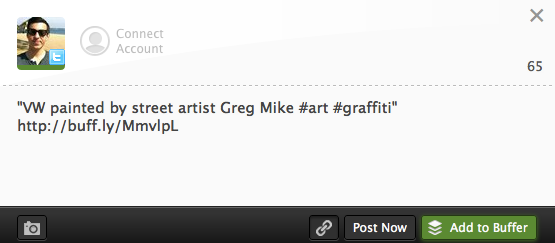 Pinterest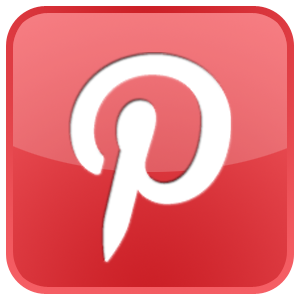 Pinterest's popularity has sky-rocketed. The site makes it very simple to add interesting images and videos from across the web. It's a great way to let your readers share your site's content and it's also a place to let your personality shine. Collect both interesting and helpful images from your favorite topics and you're followers will get to know you very quickly.
It's super simple to create new "pins" and share these out via Facebook and Twitter; but, the sharing from Pinterest is going to be instantaneously. Instead, use the Buffer App to send out updates at optimal times by doing the following:
1. Locate Interesting Image to Add to Pinterest.
I'm into street art, so I'm using this Tape Sculpture Giraffe image by artist Mark Jenkins.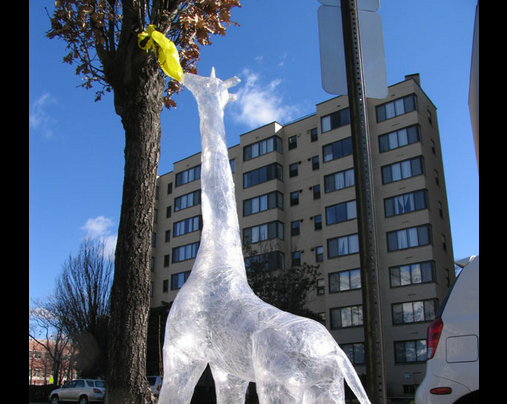 2. Add the Image to Pinterest.
Follow the normal steps to add images, which you can do directly at www.pinterest.com or using the "Pin It" bookmarking tool. Make sure the Facebook and Twitter boxes are NOT checked, you don't want to share it immediately.
3. Open New Pin Page
Go to the new page which is created after you successfully add a new pin. Each pin has a unique URL and page for you to share.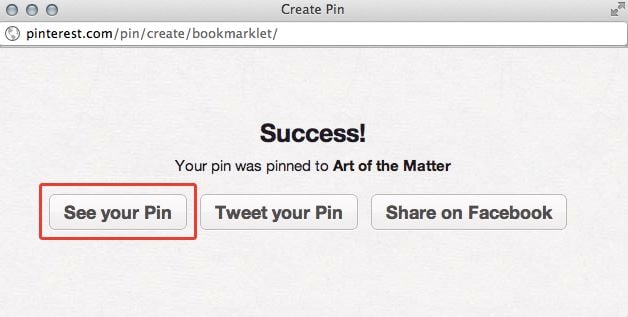 4. Add to Buffer App
Add this page to the buffer app.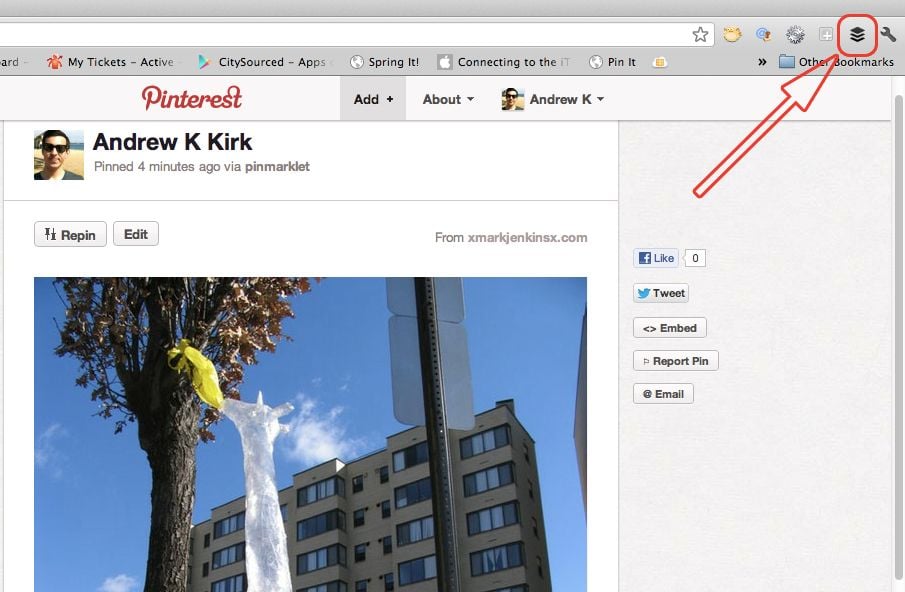 5. Buffer-Pinterest Magic
Buffer pulls in the important info about the new pin including the pin Title and Board.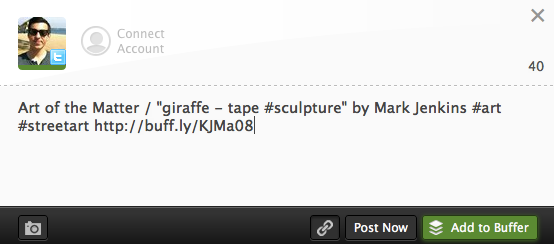 Quora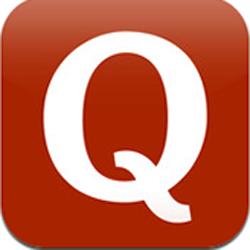 The social Q&A site, founded by early Facebook employees including former CTO Adam D'Angelo, is a great platform to share you're knowledge and expertise. Users can vote up answers, which are displayed in order based on total vote count, from highest to lowest.
The site is a great marketing tool for you to promote your expertise, based on a public voting system. But, it can be tough to get noticed if you answer popular questions, where many answers have already accumulated votes. The solution is find new and unanswered questions, add your high-quality answer, and then promote the hell out of it! Follow these steps once a month to promote your best answers:
1. Navigate to Your Profile
You can find all your Quora contributions on your profile page.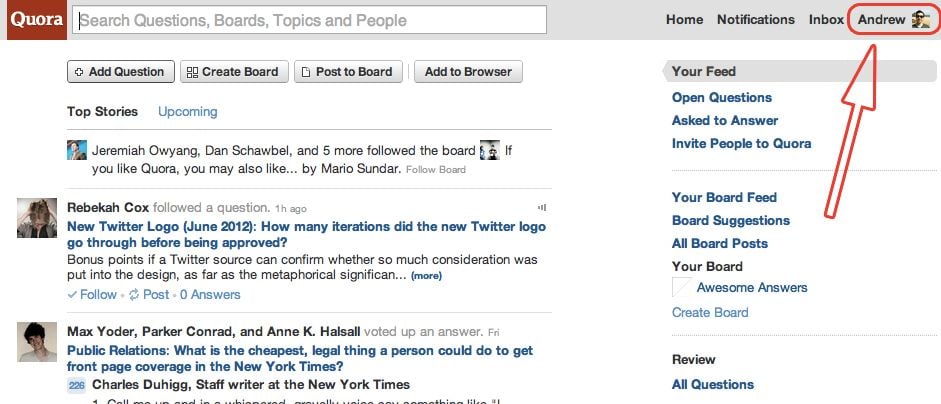 2. Find Your "Answers" Page
Select your Answers hyperlink to find a list of the questions which you've contributed an answer.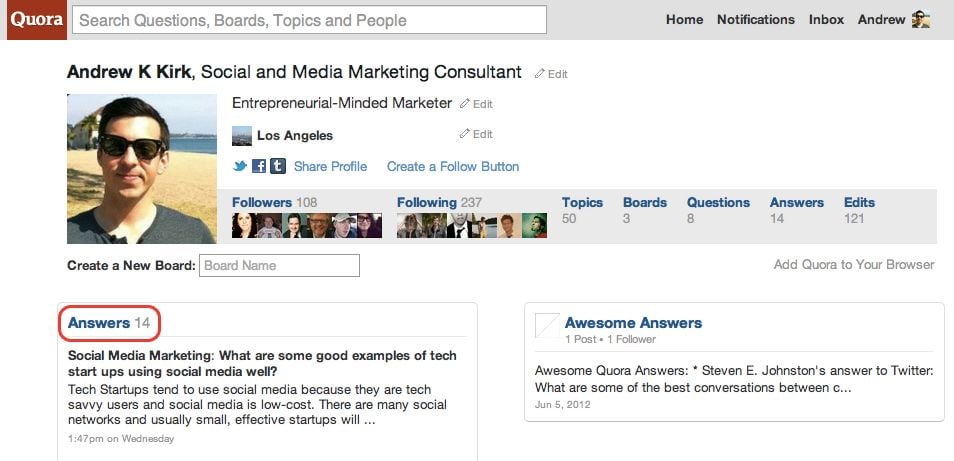 3. Select the Specific Question and Answer to Promote
Click the hyperlink for the Question with your answer that you want to promote. In this example, I'll select "What are some good examples of tech start ups using social media well?" question. You should repeat this process to share more than of your answers.

4. Add to Buffer App
From your specific question page, click the buffer bookmarklet button to add it to your buffer list of messages.
5. Buffer-Quora Magic
Buffer automatically adds the critical context info about your answer, including the Question Category (example: Social Media Marketing). This is one smart app, right?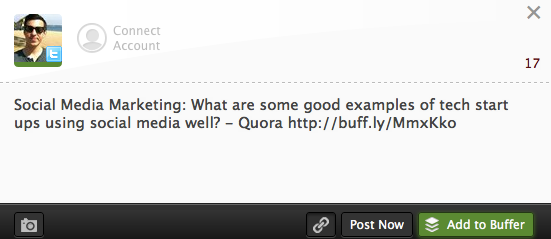 Conclusion
You're creating interest content all across the web. Make sure you're taking the simple steps to ensure it's been seen across your social channels. Why not use buffer app to re-share your content and get it seen again?
About the Author:
Andrew K Kirk is an entrepreneurial-minded marketer and the Founder of Face The Buzz, which helps small-medium businesses and startups harness the power of online marketing. His clients have raised over $3.5 million in funding while working with Face The Buzz. Say hello to him on Twitter or subscribe on Facebook.