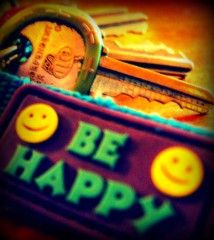 Today is the kick off of our post series on new quotes.
They are now officially added to Buffer Tweet Suggestions.
Take a look below, I hope they inspire you and make you laugh in the same way they did for me.
Your life is an occasion. Rise to it. – Suzanne Weyn ~
Via @BeingSridhar
Great twitterer show their greatness by the way they treat new twitterers ~ @RuhaniRabin
Via @AnnTran_
Joke: Wife said "Honey, take me someplace expensive." Husband took her to the gas station… L☺L! !!!
By @askaaronlee
Can it be true darling? [PIC] http://bit.ly/ej04HK
By @marketingm8
"A ship is safe in harbour, but that's not what ships are for." – William Shedd
Via @Joshva
"There is only one valid definition of a business purpose: to create a customer." Peter Drucker
Via @ShoestringGal
The cost of not following your heart, is spending the rest of your life … wishing you had. ~J Paulsen
Via @LoriShemek
It's your #successes that define your right path. Listen to them and they'll tell you what you're good at. ~ @lizstrauss
Via @arkarthick
"Action expresses priorities." ~Mohandas K. Gandhi
Via @familyfunshop
"I am convinced that life is 10 percent what happens to me and 90 percent how I react to it." ~ Chuck Swindol
Via @WebTrafficCafe
How can I be featured on this list?
It is very easy for you to become part of this list. Just drop in a great quote, joke, picture or timeless article you have written below and tell us your Twitter ID so we can give you credit for it.
I tried finding a favourite amongst these, but honestly I like them all so I had trouble choosing. How about you? Do you like the quotes? Any favourites, that inspired you?