There are so many marketing guides out there, written by gurus and big companies that share their secrets to success. They tell you exactly what you need to do to get results from your marketing.

But not really. Because you're not a big company and small business marketing strategies are so different—you're working with different budgets, target audiences, and platforms. A comprehensive guide built by Nike probably won't work for you. In fact, it will probably hurt you more than help you.

Marketing can be confusing, time consuming, and costly if you try to do too many things at once without tracking what success looks like. We built this step-by-step guide for you—a small business owner who wants to start marketing online and grow your business without wasting time and marketing budget.

We'll start with showing you how to find out who you're marketing to and walk you all the way through online marketing tips and tactics you can use to build an audience and get more sales. We'll also help you find the right tools so that you can save time, reach more people, and make better marketing decisions.
Conduct research to identify your target audience
Your target audience is a semi-imaginary picture of your perfect customer. It's a group of people who love your products and brand, buy from you on a regular basis, tell their friends about your product, engage with you on social media, and leave good reviews online. These people may not actually exist yet, but you want to picture what they look like because defining your target market is an essential first step to running focused, effective marketing campaigns.

Each small business's target audience will look a bit different. They may include different demographics: a luxury nail salon may mostly attract women with disposable income, while an affordable mattress company may attract more college students on a budget. Likewise, your target audience will engage with your brand in unique ways: the nail salon's target audience comes into the store weekly, while the mattress store's target audience only shops once every 10 years.

The easiest way to identify your target market or ideal potential customers is by talking to your existing ideal customer base—not your customers who buy from you once or twice; your customers who buy from you on a regular basis, tell their friends about you, and leave you good reviews online:

Set up quick calls with your favorite customers and ask them to describe themselves.
Conduct surveys through your website, emails with embedded surveys, and your Instagram Stories.
Look at notes from your customer success and sales teams.
Ask your customers questions through email or while they check out of your store's physical location (if you have one).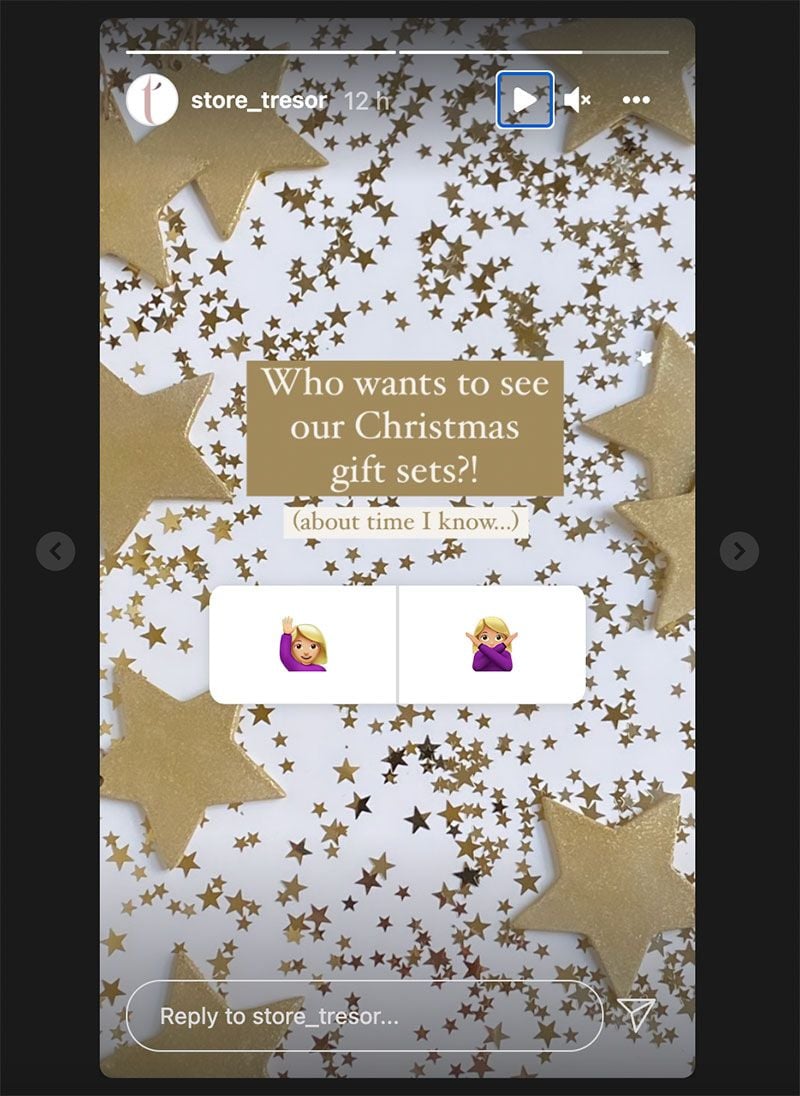 Your market research should include:

Their Interests. Their likes, dislikes, hobbies, passions, and advocacies.
Where they hang out online. Which social media platforms, chat engines, and communities you can find them in.
Their problems and challenges. Problems they have that they've not solved yet.
Who influences them. Who they follow on social media, and why they follow those people.
What they love about you. What the main problem is you're solving for them and why they chose your product over your competitors' products.
Your existing ideal customers are a good indicator of who you should target with your marketing.
Use branding to differentiate your business
A lot of small businesses overlook branding because it can be extremely expensive. But setting up rules for yourself will help you stay consistent with your message, colors, and art styles across different platforms, leading to a more memorable and recognizable customer experience. Having clear colors and templates will also help you save time in content creation later on.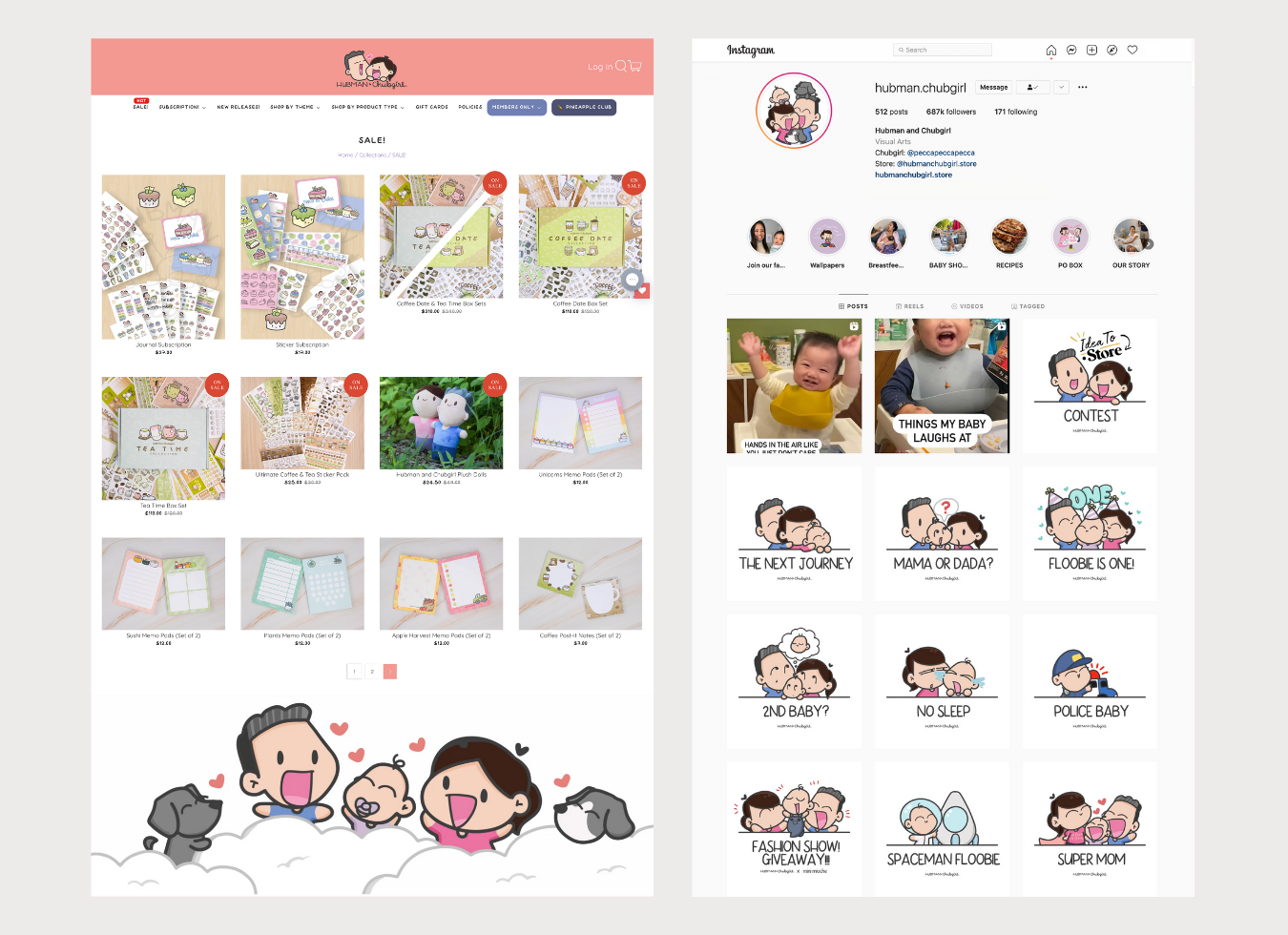 Your branding is how you want the world to perceive you—what your brand is, what it stands for, and why you built it. You can create branding materials, no matter what your budget is, as long as you create a brand that your target audience can relate to and will want to hear more from.
Create brand guidelines
Your brand identity is what old and new customers see on the page, and your brand guidelines should clearly define that identity while also explaining the strategy behind your decisions. Here is what you need in your guidelines:

A visual guide that explains and defines the fonts, colors, tone, and language that you use across your various online platforms (check out our visual guide for an easy template)
Your brand assets which include team photos, icons, social media templates, and logos
Define your brand story
Your brand story is a couple of paragraphs (we recommend three short ones, at most) that talk about how your business came to be and what problem it solves. Your brand story needs to have three things: the problem you want to solve, why current solutions don't solve that problem, and how your brand solves it. Use tools like copy.ai to get yourself started.

After you've done all three, you've got your brand bible. Keep all three in mind as you create or revamp content and marketing messages on your website, social media accounts, and other digital marketing channels.
Get on social media marketing to expand your reach
There are currently over 4.48 billion active users on social media. But while most "social media gurus" recommend that you get on all five major social media sites (Instagram, Twitter, Facebook, LinkedIn, and Pinterest), we recommend that you focus first on the platform(s) that will help you reach your goals. After you've established your brand on one or two platforms, then you can move on to the rest.

Each social media site has a different set of users, with different wants and needs from each platform.
Instagram will help you share your brand story and products in a creative way
Most brands use Instagram to share their new products, announce sales, share customer testimonials and behind-the-scenes videos, and solidify their branding.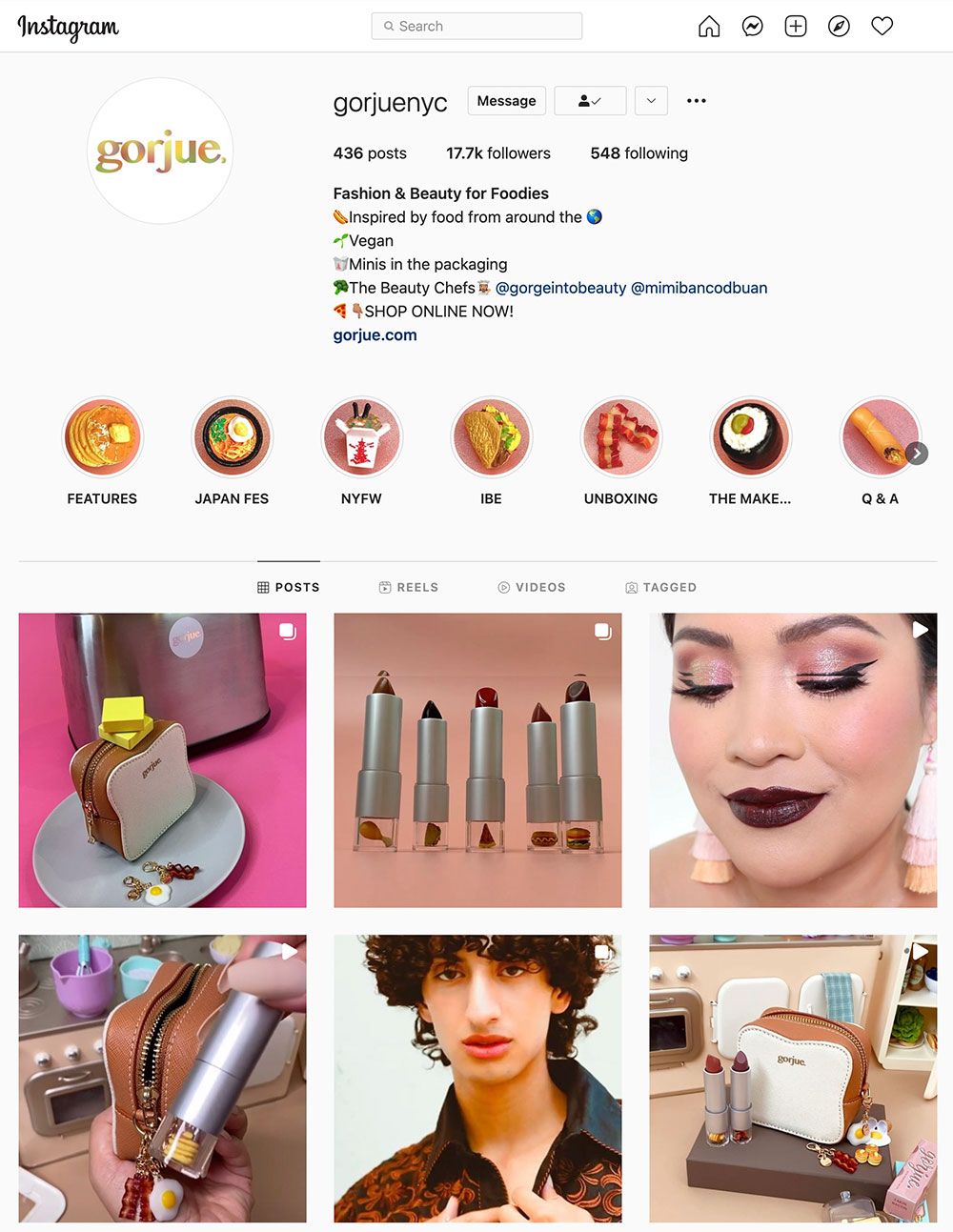 If your social media goal is to allow people to see your products more and recognize your brand colors, then you should consider creating an Instagram account. Accounts we've seen that have done well on Instagram are:

As long as you have beautiful product photos, interesting process videos, and other kinds of thought-provoking content, you can do well on Instagram.

Twitter will help you become an authority
While Instagram is for branding and behind-the-scenes videos, Twitter works best for personal and business accounts that aim to build authority or want to start a movement. Melinda Emerson of Small Biz Lady, for example, uses her account to teach her followers about all things small business.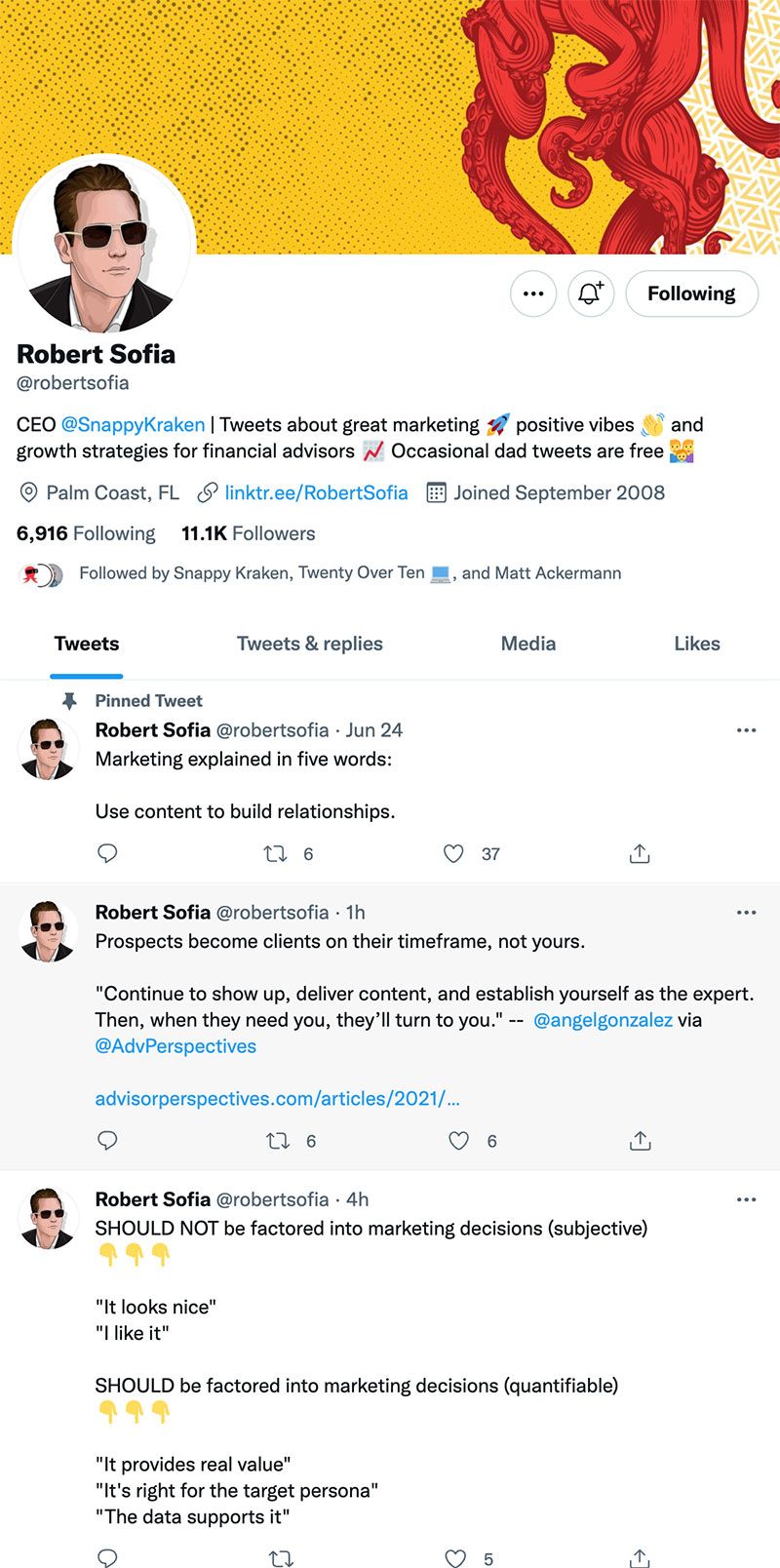 If your goal is to influence other people and establish yourself as a knowledgeable resource, then Twitter should probably be one of your main platforms. Some examples of accounts that do well on Twitter are:

If you're passionate about getting on Twitter but don't fall under one of the account types stated above, you can still definitely give tweeting a try. The key to finding success on social media is consistency.
Facebook will help you build communities
Facebook started out as a personal social media platform just like Instagram, but Facebook has been putting more effort into giving small business owners tools to help them build online communities—and they work.

Online communities are groups with people who share similar interests. If your goal is to build an online community of people that resonate with each other, build each other up, and love hearing from and about you, you need to get on Facebook. Some small businesses that benefit from building online communities are:

Building a group of people who resonate with each other can be difficult. But if your product or service is something best shared with others or something that people are very passionate about, you might benefit from building a Facebook business page and starting a group.
LinkedIn will help build professional relationships in your industry
LinkedIn is the only social media platform built for professionals. Unlike the other four platforms on this list, LinkedIn allows you to connect directly with industry experts and influential individuals. When those influential individuals share your social media posts or leave you reviews on your LinkedIn page, you could potentially reach all their followers.

Since most companies and industry experts are on LinkedIn, the platform works best for small businesses that target other businesses or business-to-business (B2B) companies.

LinkedIn works best for tech and software as a service (SaaS) companiesGreenhouse Software and Gong that sell their apps to improve business processes. It's also very useful for companies with recruitment needs.

If you're interested in using LinkedIn to promote your business, here are four LinkedIn marketing tactics that'll help you get started.
Pinterest will help you inspire your audience
Pinterest's goal is to bring in-store shopping online, meaning they want to emulate the feeling of strolling through the aisles of a store to find delightful products. Pinterest is perfect for up-and-coming ecommerce brands since most Pinners (i.e., Pinterest users) use the platform as inspiration for their purchases.

Pinterest is very similar to Instagram in that brands can use the platform to promote certain products and services. But Pinterest differentiates itself from other social media platforms through its various ecommerce features, like shoppable Pins. Pinterest also doubled down on being a source of inspiration by allowing brands to create Idea Pins, a series of Pins that should inspire a brand's followers to take action and follow through on ideas.

Small businesses that have done well on Pinterest are:

Content that gives people ideas—like "OOTD" or "outfit of the day" posts and home improvement inspiration posts—do very well on Pinterest. If you want to inspire people and have a store—a physical or online one—check out our Pinterest guide.
Use email marketing to deepen your relationships
Emails are your direct line to your customers. Social media is great for grabbing attention and building brand awareness, but email performs better when it comes to getting clicks and sales, which is why, in addition to social media, you need to collect emails and send the people on your list emails on a regular basis.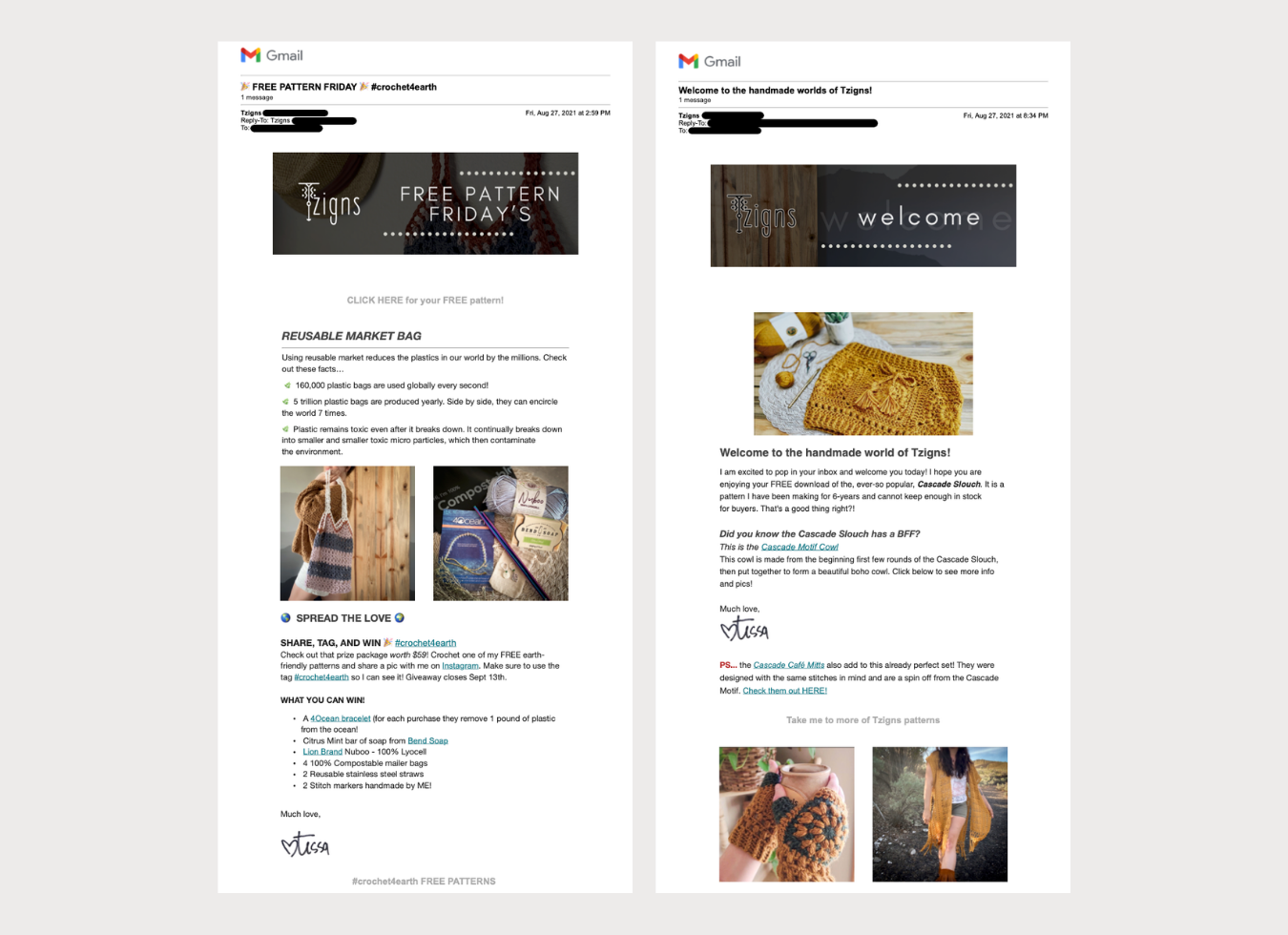 But again, email marketing takes both time and money. Get great results by building out cohesive campaigns that your customers can relate to, setting up single emails for all your sales and events, and (probably the hardest of all) growing your email list.

Luckily, you can save time and make email marketing work for you by:

Choosing an email marketing tool with email templates, automated email scheduling, and tracking features. With a good email marketing tool, you can save time and money and reach more people during optimal hours.
Designing your engagement campaigns in plain text to get more responses. Plain-text emails are emails without all the pretty frames and images. They get more responses because they look like they're coming from an individual, not a company.
Growing your email list through social media. Redirect your social media followers to an email list signup form through your link in bio on Instagram and Twitter and by mentioning your email list on some posts or tweets.
Emails keep you top-of-mind—but please remember to send emails strategically. You don't want your emails to get marked as spam.
Use video to better engage your audience
If you don't have enough time to create videos, we suggest you start with email marketing and social media marketing. But if you do, videos can boost your reach and engagement on both platforms.

Video performs better because they're more engaging. When learning about new products, almost 70% of people prefer videos over other mediums. Even better, around 84% of people said that they've been convinced to buy a product because they watched a brand video.

While you can create different kinds of videos, the fundamentals of a good video stay the same: it needs to grab attention, resonate with your target audience, and recommend your desired outcome (e.g., "Head over to our website to …" or "Buy now while supplies last!").

[Embed the Dollar Shave Club video here]

In 2012, the Dollar Shave Club (DSC) was ready to launch. But they didn't go viral because of their product; they went viral because of their creative approach to video marketing. They created a product video that went viral and paved the way to a $1 billion acquisition. Their video worked because it:

Took a boring topic (shaving) and put a funny spin on it
Called out their target market's frustrations with the present-day solution
Directly explained the problems that its product and subscription program solved
Had a clear call to action—subscribe now
But unlike the DSC, you don't need fancy equipment and a whole warehouse to shoot your video. You just need a well-planned script that resonates with your audience, a good camera, a clear mic, and a well-lit background.
Look at the data to gauge success
Your data will tell you whether your marketing efforts are working or not. You spend all this time and effort on marketing, so it's also natural that you'll want to see what's working, what's not, and what you can do better. That's why collecting and analyzing performance data is just as important as doing marketing. Data will tell you which tactics work better than the rest.

There are so many different sources of data. Here is a brief primer with some tool suggestions:

Website performance. You need to know where your website visitors come from, what they click, and what they don't like. We recommend product analytics tools like Hotjar and FullStory.
Social media performance. The most tracked data point for social media performance is engagement rate—how many people clicked, liked, or commented on your post compared to how many people saw it. But the most important social media metric is conversions—how many people completed the action that you wanted them to complete (e.g., sign up to your mailing list). We recommend using analytics tools with built-in publishers like Buffer's Analyze tool.
Email performance. Email is an effective tool for engaging your audience. Tracking metrics like how many people opened your email compared to how many people received it will help you know if your subject lines are effective or if your content is resonating with your audience. Other metrics you can track are what people click, how many of them clicked, and how many people responded to your emails. We recommend MailChimp, as the platform is built for small businesses.
Let data guide your decisions so that you make fewer marketing mistakes and build more successful campaigns.
Tie it all together with a robust marketing plan
Each component of this small business marketing guide works together to create a robust marketing plan. Without a target audience, you won't be able to come up with good marketing ideas or create content for social media and emails. Without branding, your content will look like it's all over the place.

Save time, effort, and money by reducing context switching with Buffer's social media marketing tool built for small business owners like you. If you don't have a website yet and aren't sure where you should redirect your email and social media traffic, build a Buffer Start Page. It's a single page that contains all the most important (and compelling) information about your business.
Brought to you by
Did you find this article helpful? You might also like our all-you-need social media toolkit.
Get started for free now