Sharing content on your Instagram Stories can be an easy way to connect with your followers, boost the engagement of your Instagram posts, and highlight your brand. In fact, Instagram Stories are becoming an increasingly important tool for marketing purposes. Over 36 percent of small businesses use the medium to advertise their products, while 25 percent of Gen Z find new products through Stories.
In order to make your Instagram Stories really pop and stand out from the crowd, you're going to want to use Instagram Stories templates. With templates, you can create beautiful and engaging Instagram Stories with just a few clicks.
We'll cover how to quickly create compelling and attractive Instagram Stories with Stories Creator – a free, lightweight tool  – and go over common Instagram Stories templates you can start using in your Stories today, as well as provide a list of helpful resources.
The benefits of using Instagram Stories Templates
An Instagram Story template is a premade, ready-to-use, layout of an Instagram Story you can quickly populate with your preferred text, photos, or videos.
These templates are the perfect tool that can expedite your content creation time as well as elevate your graphic design skills.
Save time and money
Using Instagram Stories templates will save you time in the long run. Instead of designing a new look for each and every Instagram Story you post, you can just use premade Story templates. This will take out the hassle of coming up with your own designs and make posting Instagram Stories a quick and stress free process.
Instagram Story templates are also an easy way to have aesthetically pleasing designs at a low cost. You can use templates that are typically free or relatively cheap, rather than investing in costly design softwares.
Create professional looking designs
While not every Instagram Story has to look super polished, templates can help you create a clean design that really pops with nice colors and fonts.
Typically, Instagram content tends to be more polished than other social media channels like TikTok. With Instagram Stories templates, you can ensure that your Stories look professional, consistent, and are high quality as if you were using photoshop.  

The convenient part about templates is that they typically come in packs of multiple varieties of a design so your Stories feel cohesive.
20 Instagram Stories templates to use
Here are 20 different kinds of Instagram Stories Templates you can use when posting on your Stories.
This or that templates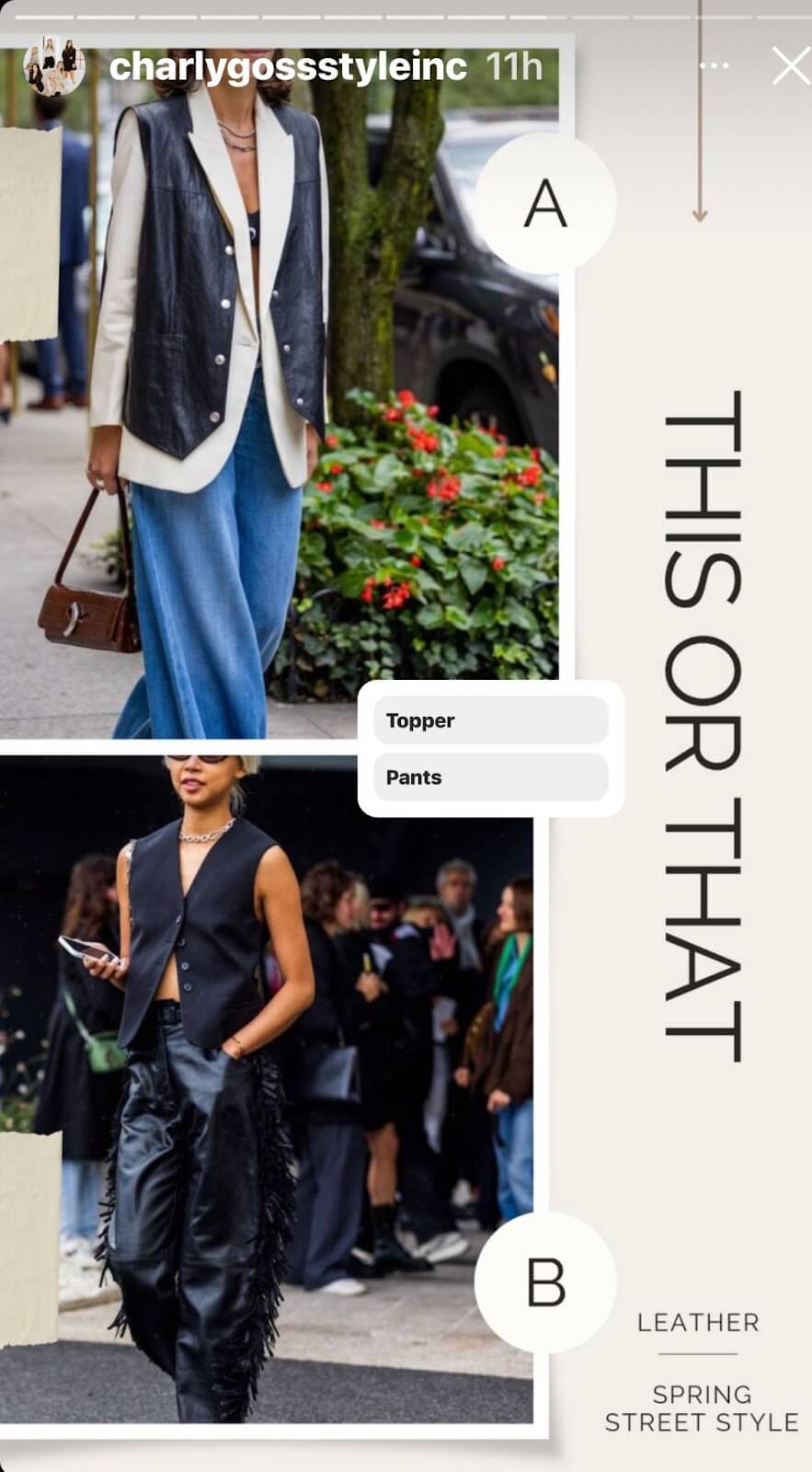 A this or that Instagram Story template allows you to compare two things to each other. This template is perfect for highlighting your different products and designs. But it can also be used to ask your followers to choose between two options including teams and movies.
Pair a "this or that" template with Instagram's Poll Stickers to get an idea of which item your followers prefer.
All about me templates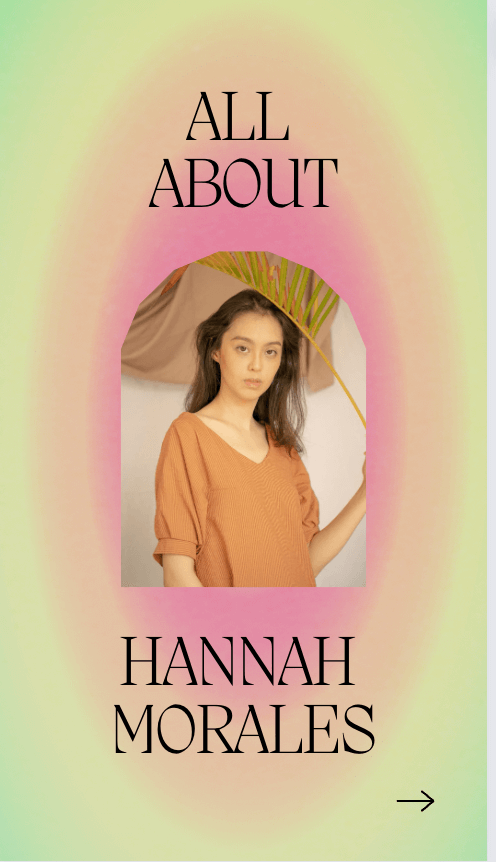 An all  about me Instagram Story template can be used to give your followers more information about yourself, your brand, your team members, or an influencer or blogger you're highlighting. This template can even be used to shine a spotlight on one of your products or services.
Quote templates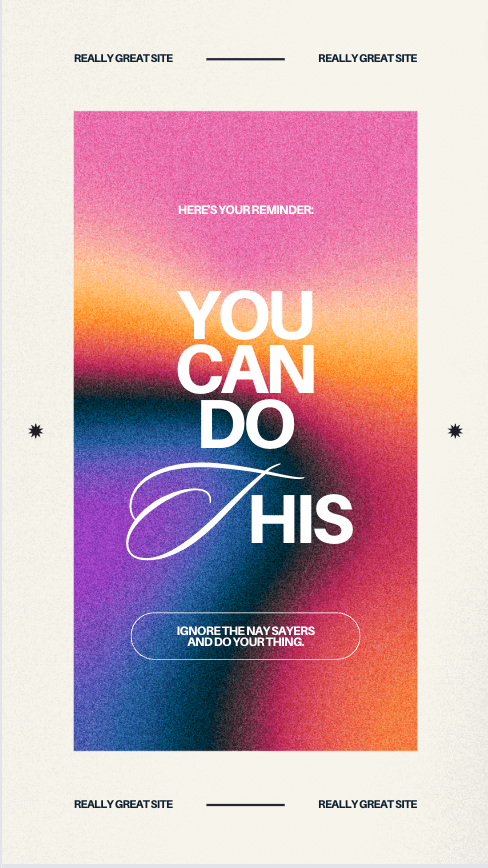 Posting inspirational and motivating quotes is a great way to share positive content on your Instagram story, and you can do so with a template that really makes the quote the star.
Instagram Reels templates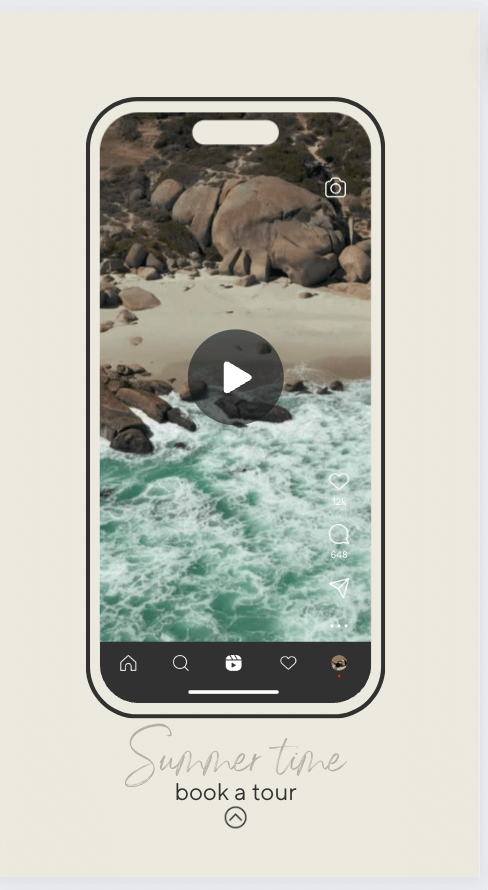 Use an Instagram Reel Story template to highlight your video and maximize its reach by sharing it on your Stories.
Thank you templates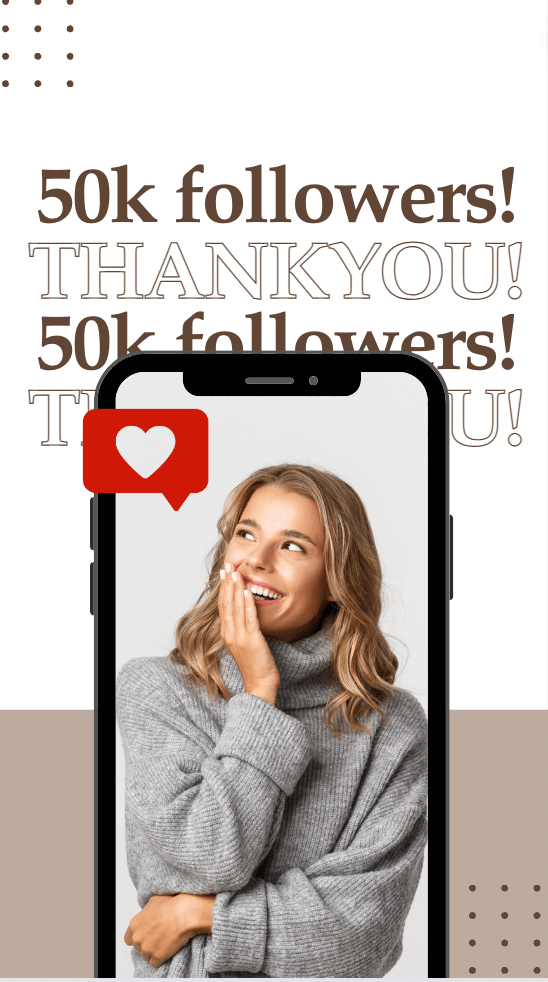 Want to shout out your followers and thank them for all of their support? Use a thank you Instagram Story template to send them some love.
Holiday templates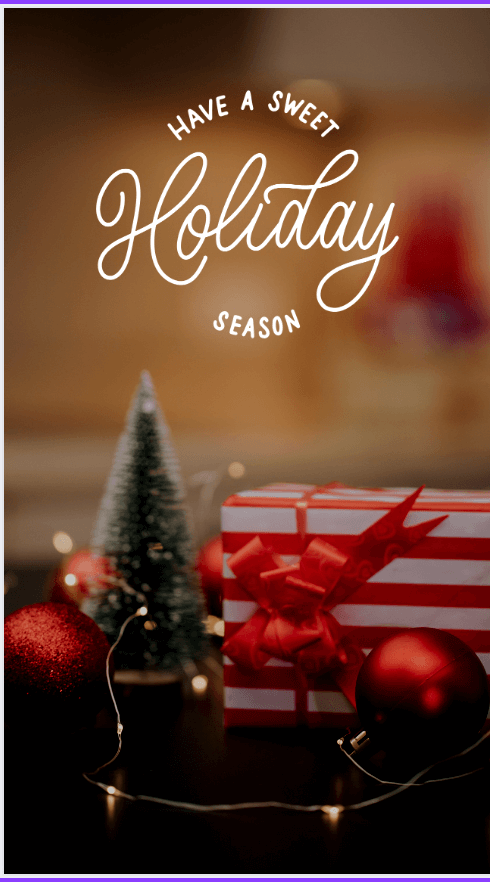 Whatever the holiday is, you can use a template for marking and celebrating special occasions.
Donation & fundraising templates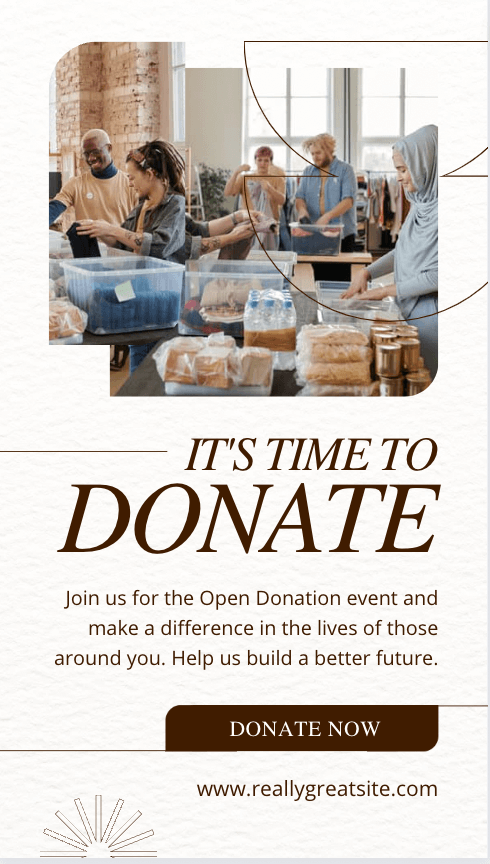 If you're supporting a charitable cause or participating in a fundraiser, asking your followers to contribute on your Instagram Stories is a great way to spread the word. Use a donation Instagram Story template to make your request stand out.
Ad and sale templates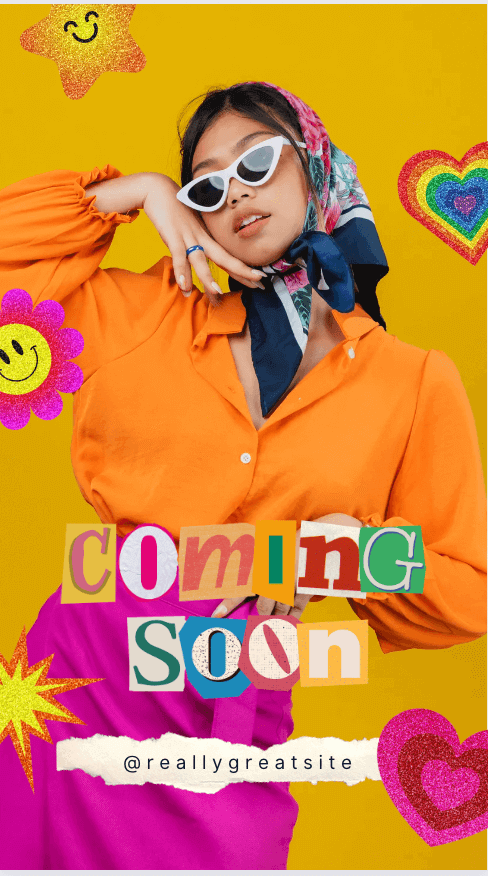 If you're posting an advertisement or even just highlighting a sale your business is doing, use an Instagram Story Template to really highlight your products and discounts.
Blog post templates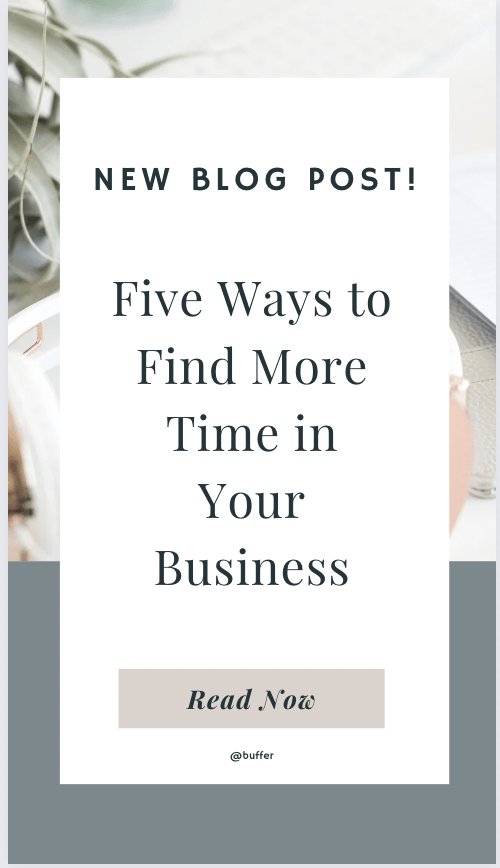 When posting a blog post you wrote – or even when linking to an important article – you can use a blog post story template to promote the story.
Happy Birthday templates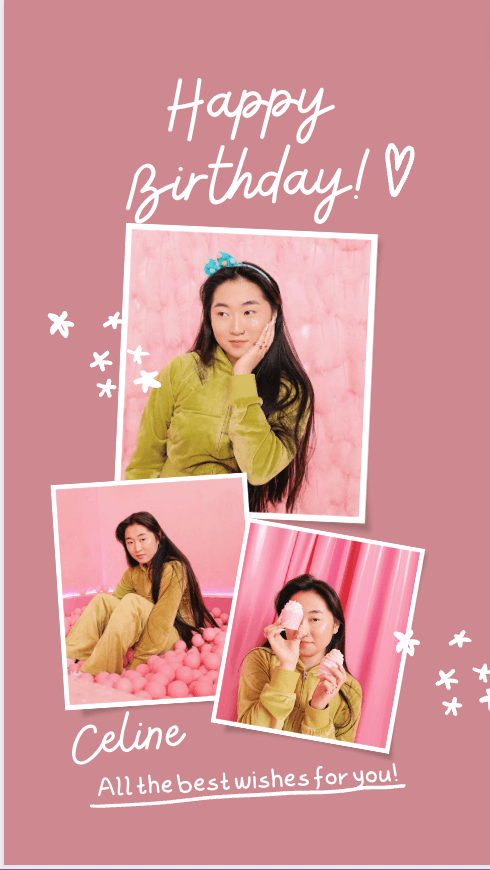 Use a happy birthday Instagram Story template when celebrating the anniversary of your small business opening up or to celebrate a team member's birthday.
Tutorial templates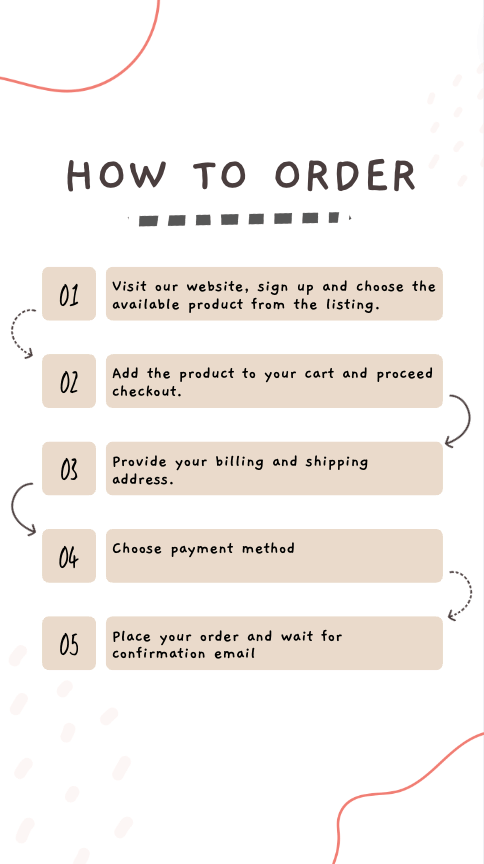 If you're sharing a quick tutorial or helpful tips for your followers, you can use a tutorial Instagram Story template.
Product review templates
If you want to share a product review from a customer, use an Instagram Story template to emphasize the review on your Stories.
YouTube video templates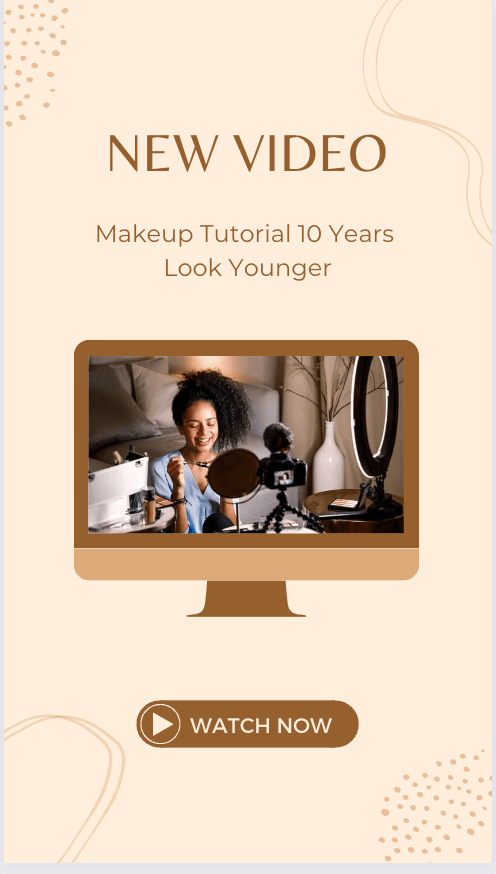 Using your Instagram Stories to link to your other social channels is a good practice that helps you followers find you on other platforms.
Use a YouTube Video Story template when sharing your videos onto Stories.
Meet the team templates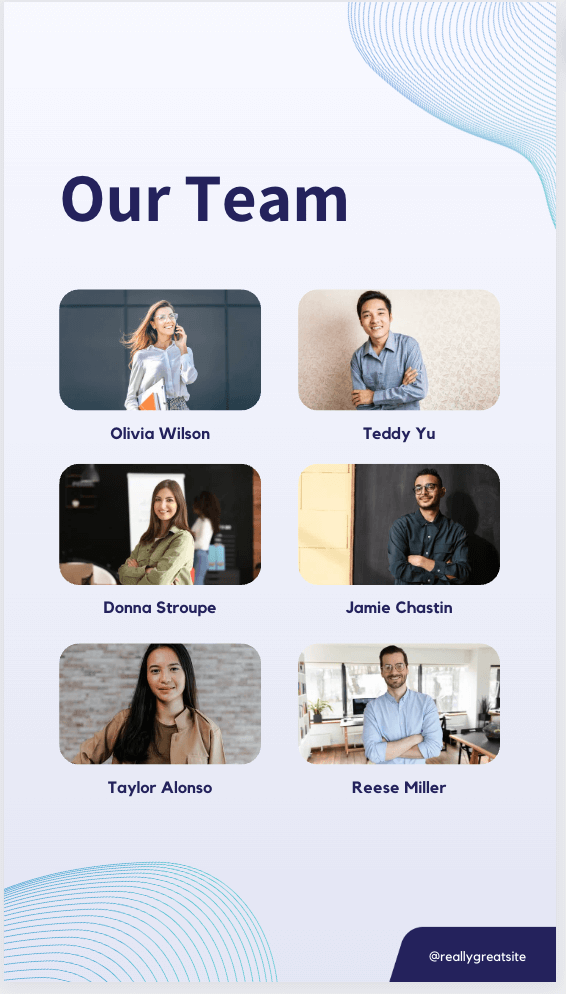 Your Instagram Stories can be a convenient place for your followers to see behind the scenes content, including learning more about your team. Use a meet the team, story template to introduce yourself and your colleagues
Beautiful Instagram Stories Templates
Another benefit of using premade Instagram Stories templates is that there are a ton of beautiful, elegant, and modern designs to choose from. Here are a few common styles.
Minimalist templates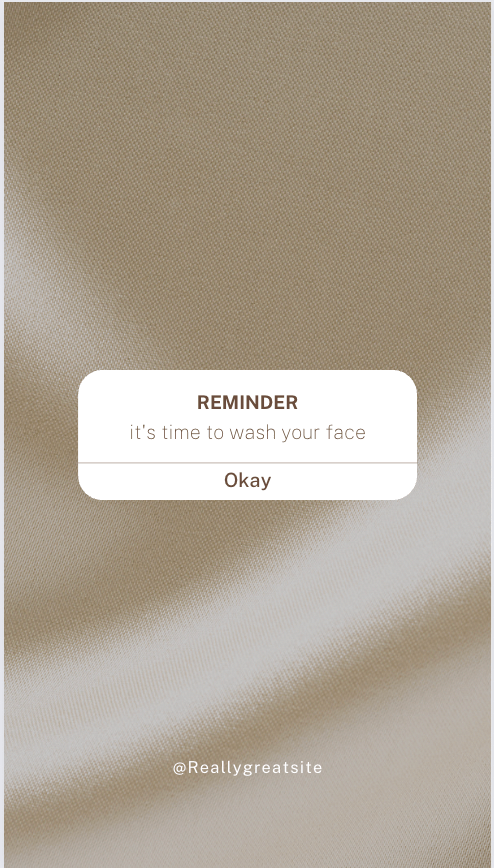 You can never go wrong with a minimalist Instagram Story template. By using templates that have a more subtle design, you can really ensure your words stand out.
White templates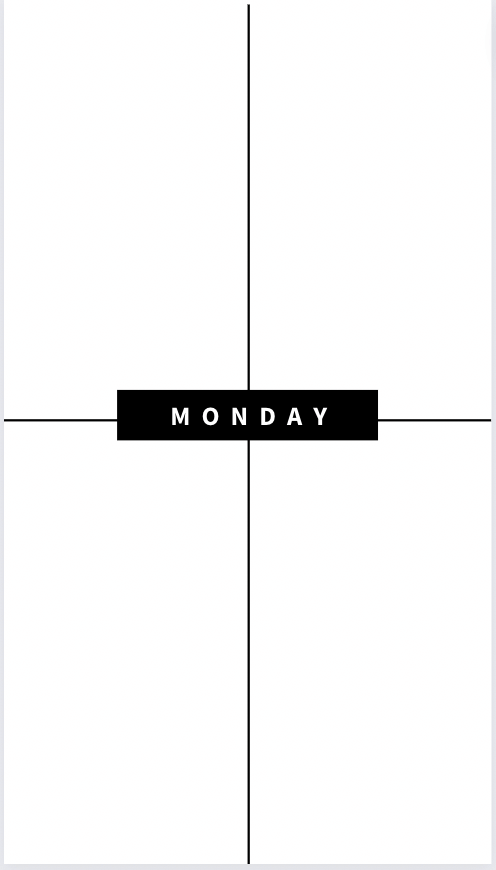 If you're looking to have more of a clean and sophisticated vibe for your Stories, try a white Instagram Story template.
Blank templates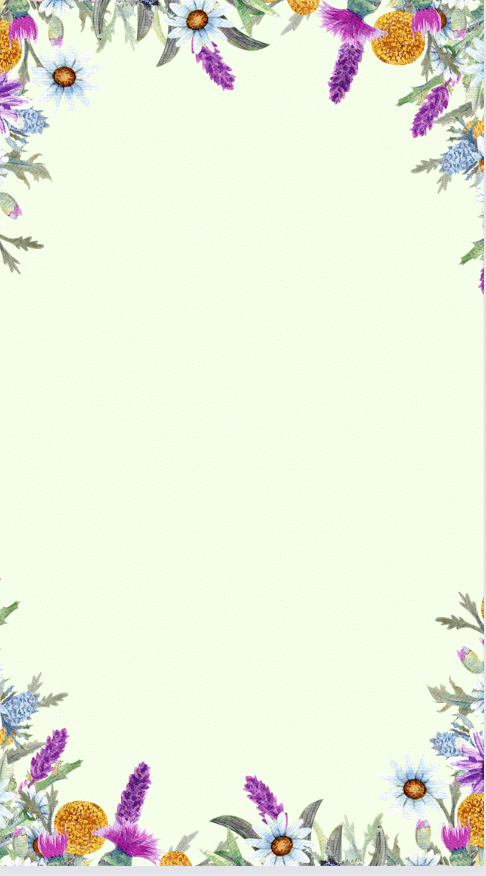 There are a ton of blank Instagram Story templates in various color palettes you can choose from when searching for the perfect template.
Pastel templates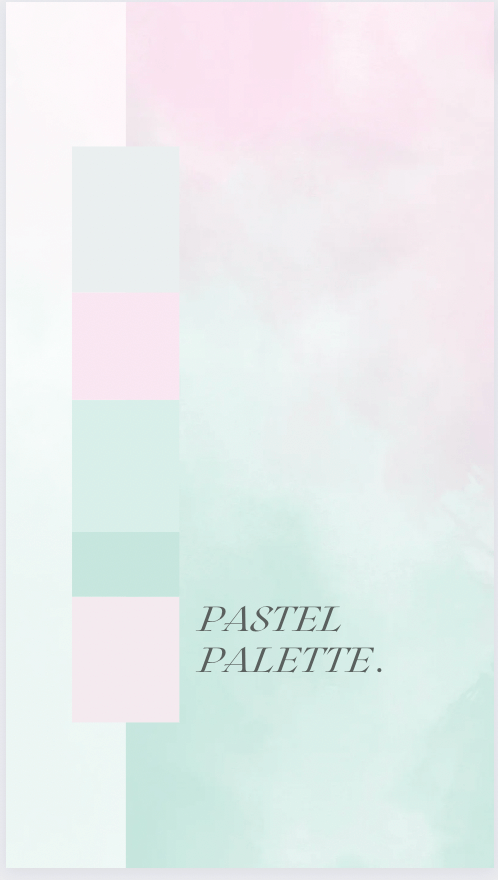 Who doesn't like calming and fun pastel colors? Try using a pastel Instagram Story template to invoke a fun and chill vibe on your Stories.
Gradient templates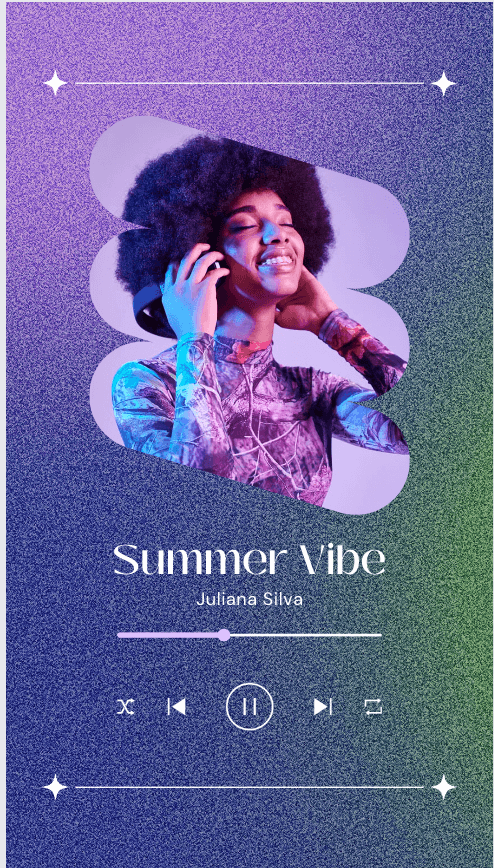 A popular choice, gradient Instagram Stories templates offer smooth transitions between colors.
---
How to quickly create Instagram Stories templates with Stories Creator
To help you get the most out of Instagram Stories, we've created five easy-to-edit Instagram Stories templates that you can use right away with Stories Creator by Buffer, so you can create eye-catching content for Instagram Stories instantly.
Buffer's Stories Creator currently offers five different templates that are ready for you to customize and post onto your Instagram today.
How to design your own Instagram Stories templates
While there are five premade templates on Stories Creator, you can also customize your very own creations using the tool.
Here's a quick rundown of how to use the tool to make an original design for your Instagram Stories.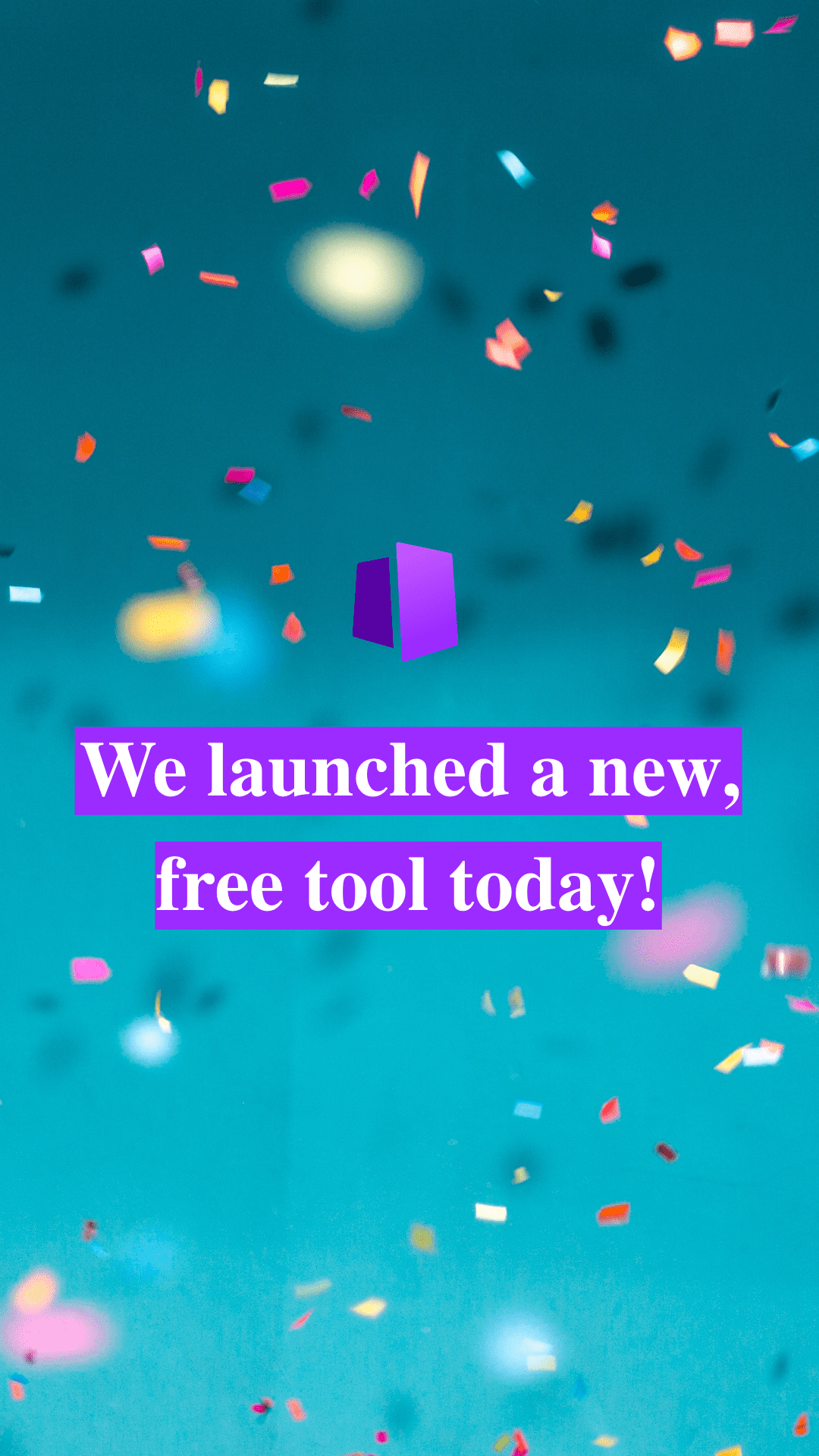 Step 1. Add a background image or color
Every Stories image you create with Stories Creator is perfectly sized for Instagram Stories. So there's no need to search the web for the ideal dimensions.
First, add a background image, or if you like to keep things simple, add a background color. (Here are some free image sources for you.)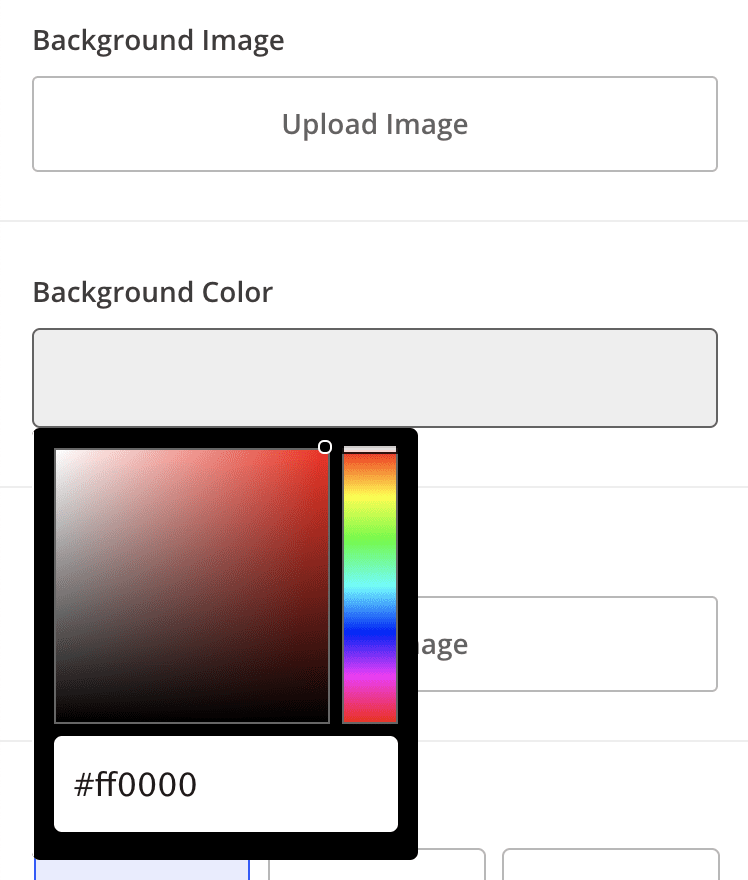 You could also select one of our templates to get a quick start.
Step 2: Add your text and graphics
Next, add up to three blocks of copy to your Instagram Stories image. You can choose from over 25 fonts, edit text size, change the font color, adjust alignment, and even add a background highlight, just like on Instagram.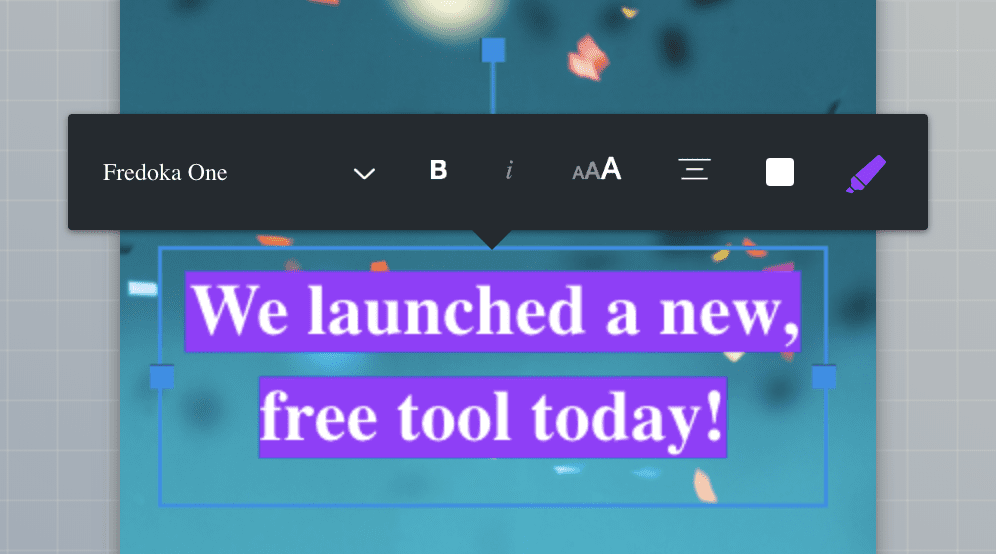 You can also add your logo or additional graphics to give your design an extra flair.

Step 3: Download and share
In Stories Creator, we show you the Instagram Stories interface so that you know exactly how your post will look when it's posted to Instagram. This means you can check that none of the important content will be blocked by the interface (such as your account's profile image) when you post it.
When all looks good, hit "Download Image" and you're ready to share on Instagram. Great work!
Optional: Draw, add stickers, and more
If you like, you could also add more details to your Stories image using the Instagram app before posting it. Draw, add stickers, add hashtags, and more to make it look more fun.
Also, adding hashtags and location tags helps people who aren't following you discover your Instagram stories.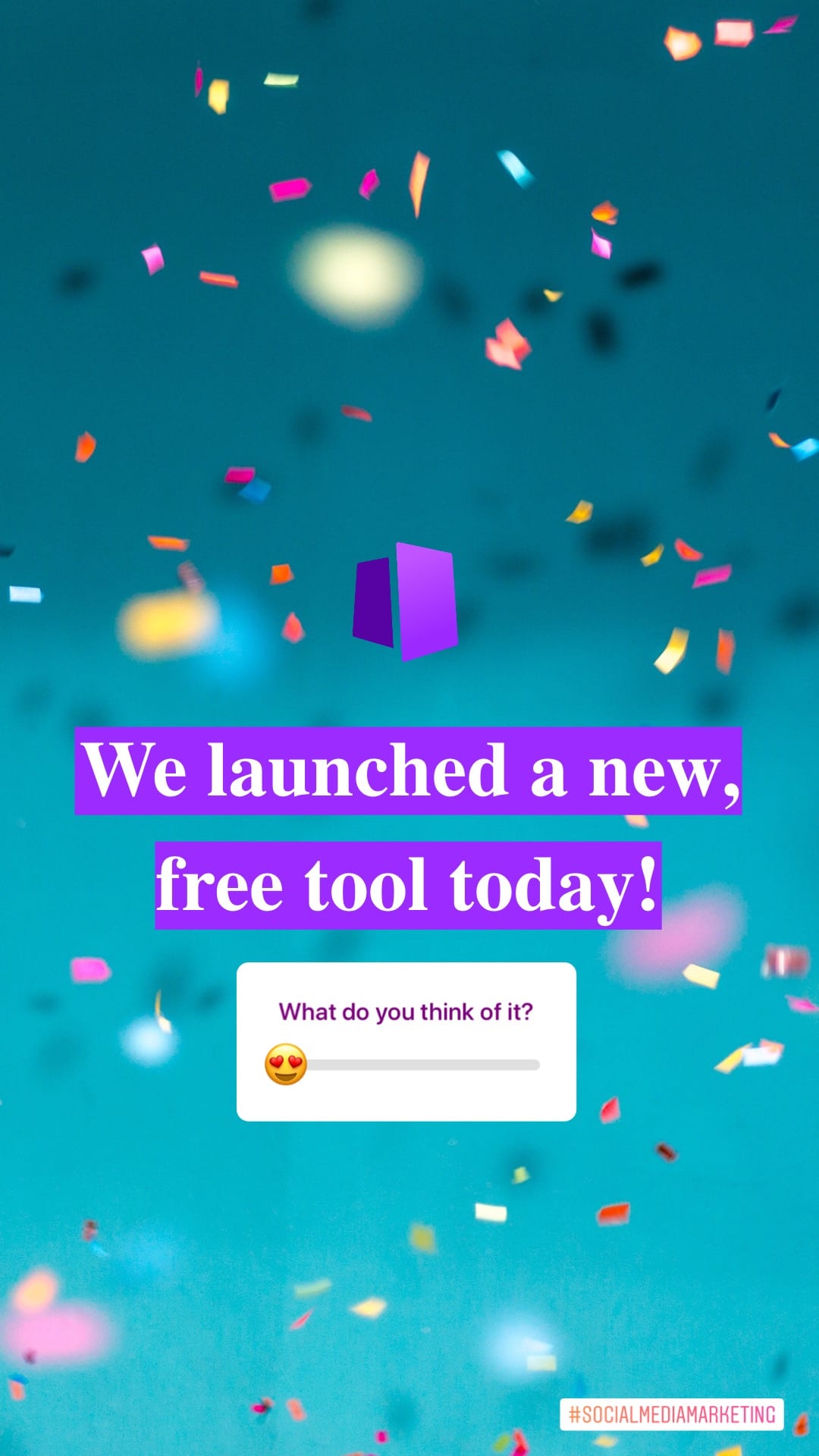 Instagram Story templates tools and resources
There are many other great design tools and resources available if you wish to create Instagram Stories videos or customize your Instagram Stories graphics further.
Here are a few options:
1. Canva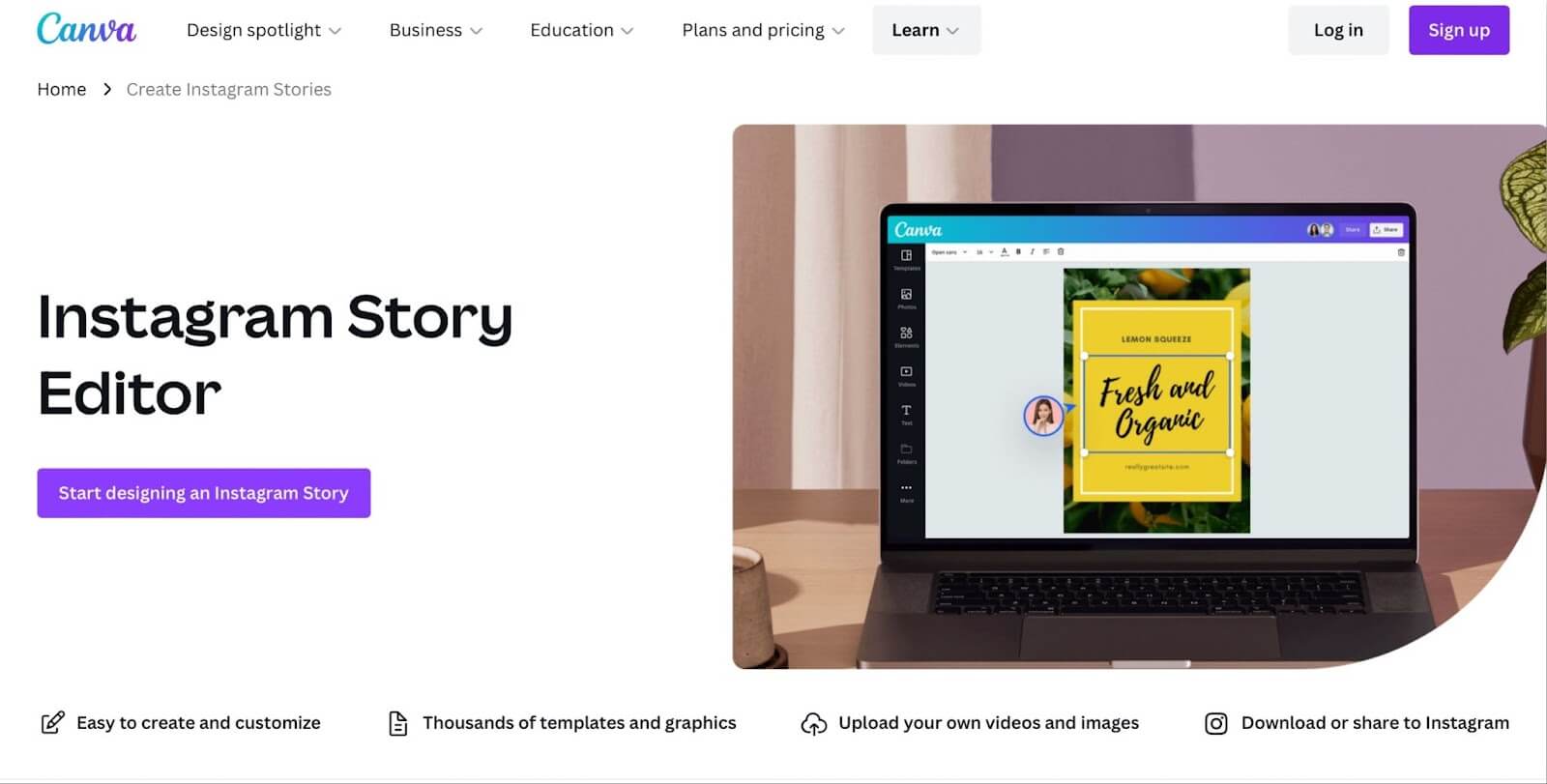 Canva is a phenomenal resource for easy to use Instagram Stories templates. And best of all, with our Canva integration, you can upload and schedule your Instagram content directly from Buffer.
2. Adobe Express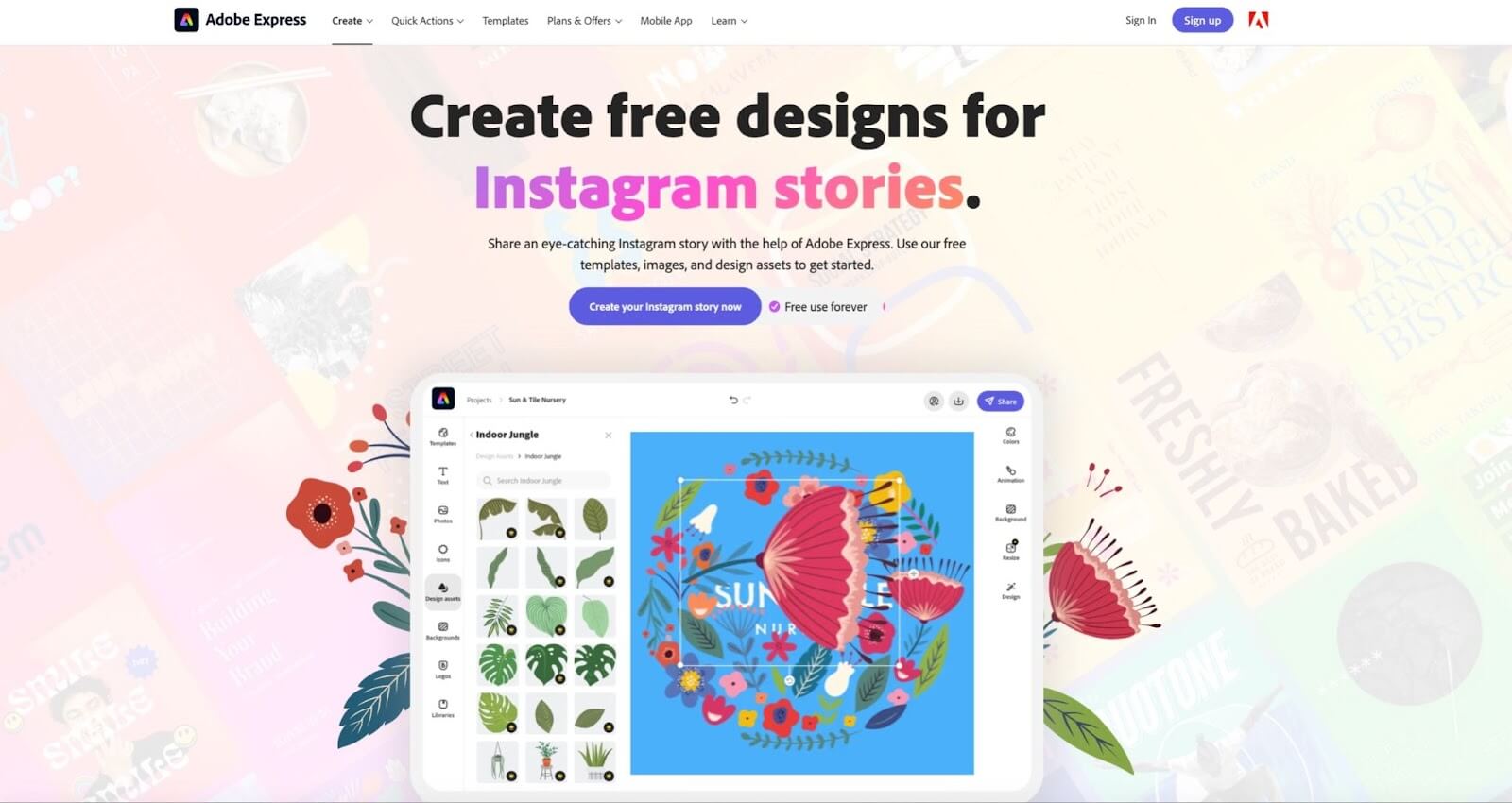 Adobe Express offers tons of templates to create attractive and professional looking Instagram Stories.
3. Mojo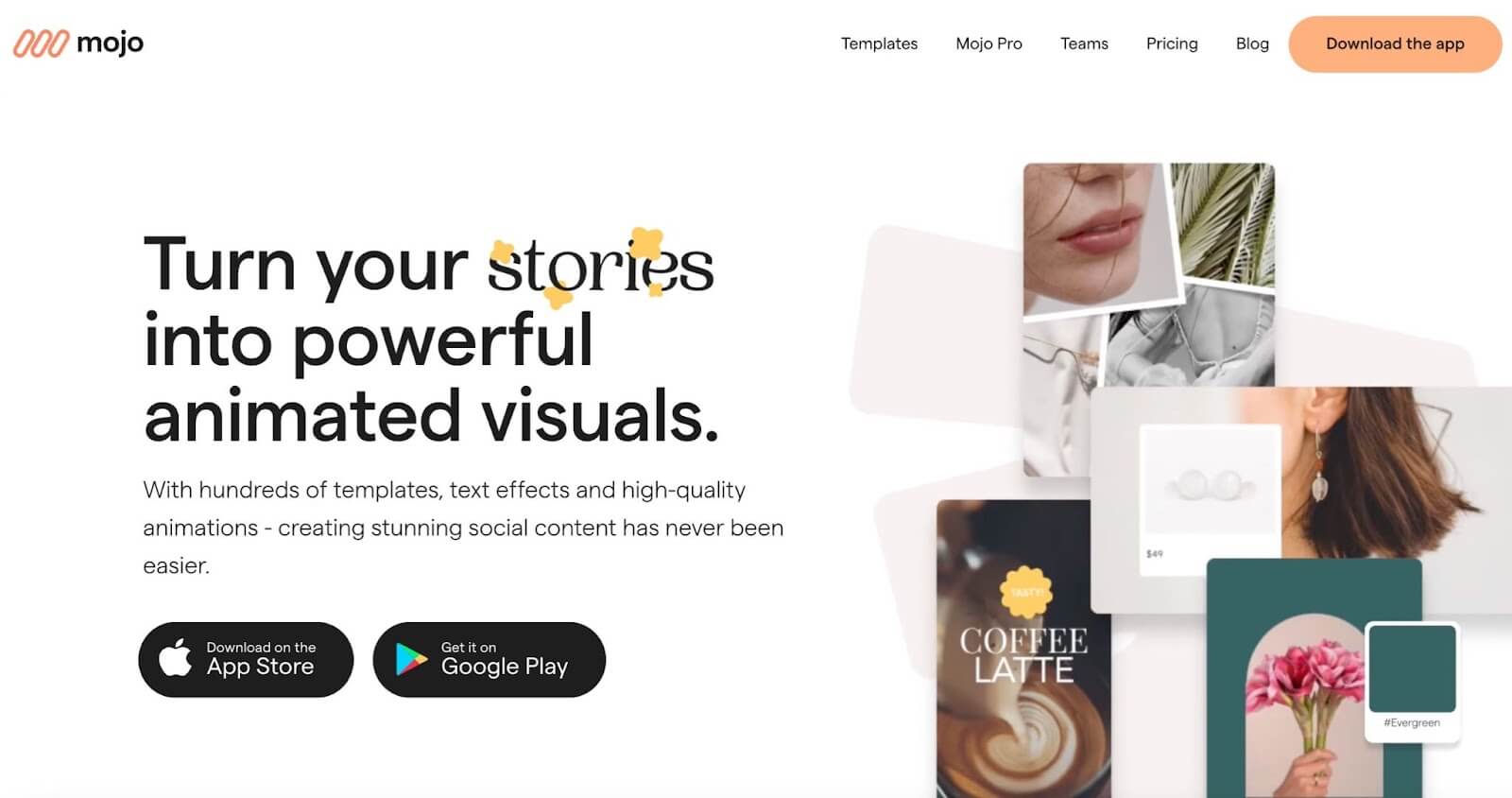 You can find stunning templates for your Instagram Stories right on your phone with Mojo.
4. Shutterstock free Instagram Story template pack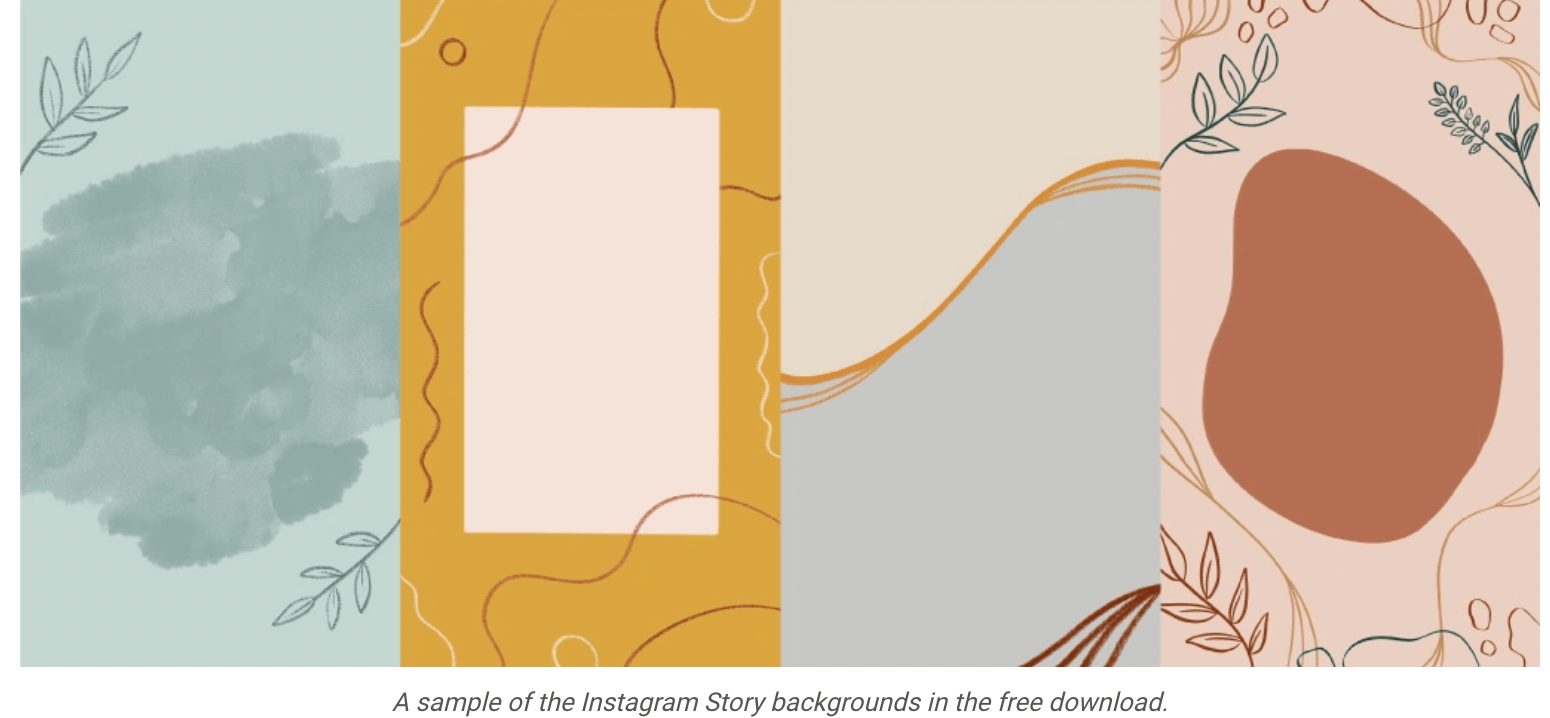 Shutterstock offers a free Instagram Story template pack with fun designs. Download it here.
5. Instagram Stories template Packs from Dribble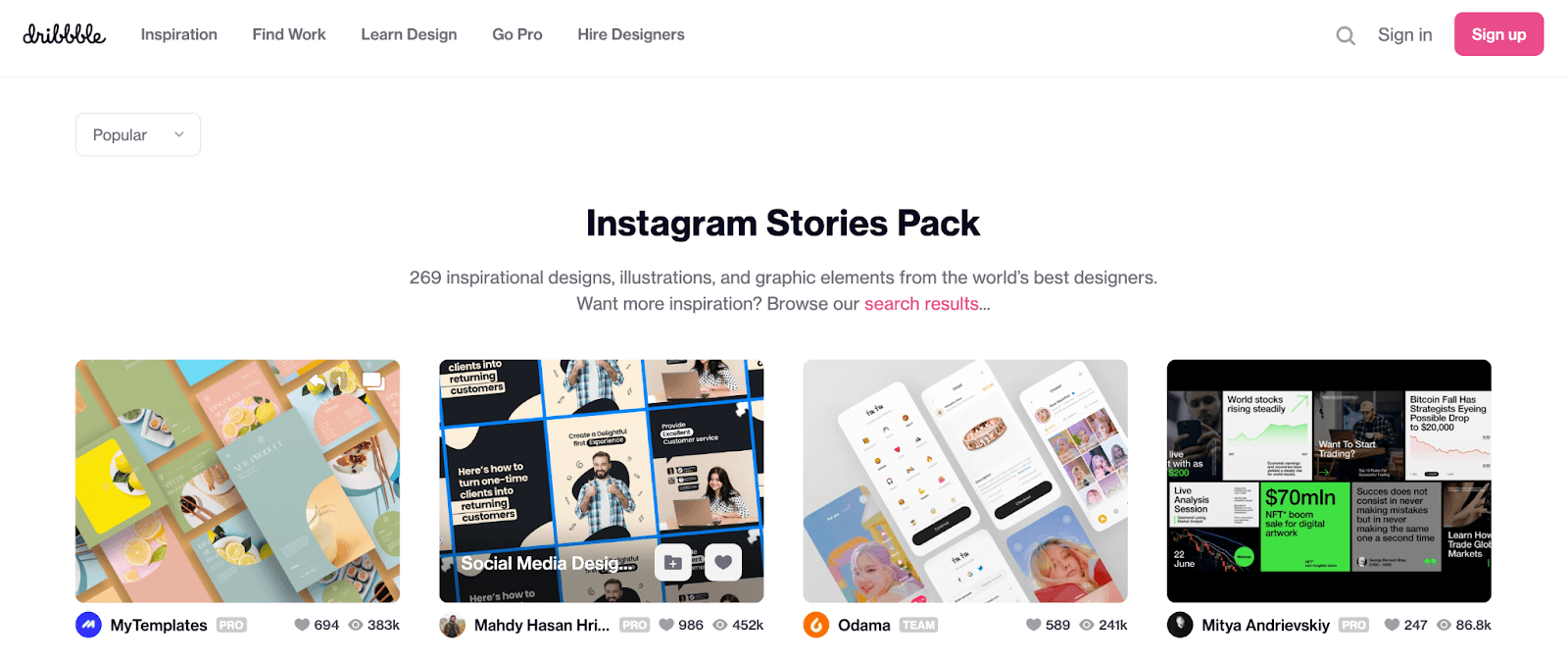 Design service Dribble offers a large variety of designs you can use for Instagram Story templates.
We hope this article has inspired you to start creating content for your Instagram Stories. Get started with Buffer for free today to brainstorm, create, and schedule your Instagram content!
Brought to you by
Did you find this article helpful? You might also like our all-you-need social media toolkit.
Get started for free now