It may be hard to believe, but 23 percent of small businesses still don't have a website — largely because of a lack of funds and knowledge.

But the truth is you might not even need a website when you're first starting out. Instead, a simple but effective landing page can do the trick.

A landing page is a simple, single-page website built with a specific purpose. Think of it as an online business card or flyer for your brand. You can use your landing page to promote a product or service, get customers to sign up for your email list, or target different customers. The best thing about a landing page is that you can create one by yourself, in some cases within minutes — without coding skills or a large budget. This step-by-step guide will show you how.
1. Choose a landing page builder
If you want to quickly create a simple and beautiful mobile-friendly landing page to showcase the essentials of your business, such as your products and services, social media links, and contact info, then you'll need an easy-to-use landing page builder.

The following landing page builders are affordable, have great features, and can help you design a beautiful landing page without knowing how to code.
Price: Free
The Buffer Start Page is a great option. It's free, customizable to match your branding, and works with our social media tools. Start Page also lets you generate a URL that you can use as the link-in-bio on Instagram, TikTok, or Twitter.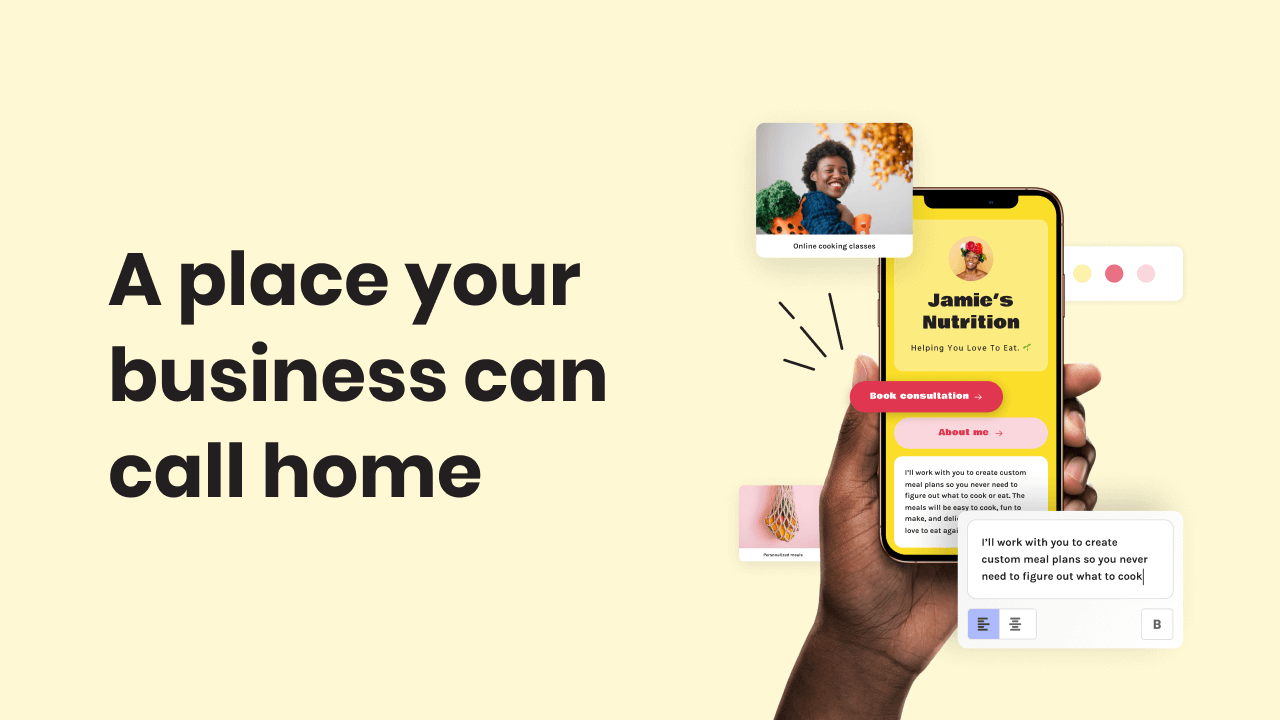 Price: Free
HubSpot has an easy-to-use drag-and-drop editor that lets you create and publish attractive, responsive landing pages. With a built-in library of mobile-optimized templates and SEO tools, it's perfect for businesses and entrepreneurs that only need a simple online presence. Keep in mind, though, its templates use a lot more features than you need if you want just the basics.
Price: Free
WordPress is a little more complex to set up, but its basic page editor is pretty straightforward. Plus, it provides simple layouts and powerful customizations to help you get your landing page up and running in no time. The platform also supports an extensive list of free plugins and add-ons that will help increase leads and engagement on your page.
Price: Free–$39.00 per month
Wix is a user-friendly platform that comes packed with many features. Its drag-and-drop editor and wide range of customization options give you total creative freedom over your landing page design. But you'll need to fork out some extra dough for a domain if you want a customized, unbranded URL. Plus, since Wix is primarily a full web-hosting platform, it provides more features than you might need right out of the gate.

Whichever builder you choose, make sure it provides templates that are easy to use, has a mobile-responsive layout, and offers themes that you can customize to match your brand identity.
2. Select a professional template
As a small business owner, you need a well-designed landing page for a professional first impression on your prospective customers. And you don't want to spend a lot of time making it. The best way to do that is to choose a template from your landing page builder and modify the design elements to suit your business needs.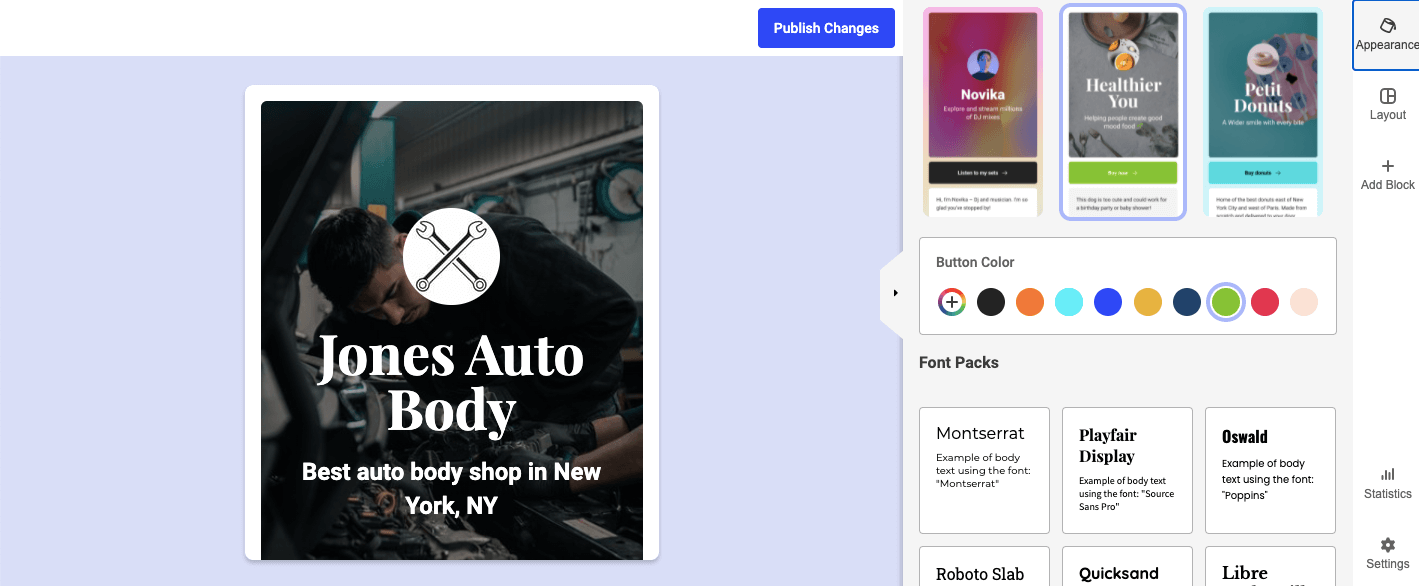 All of the platforms we mentioned above will give you dynamic templates, but Start Page offers more bold and eye-catching designs in addition to more variety than other 'link-in-bio' type landing pages.
3. Write compelling content
Whether you want your visitors to purchase a product or sign up for a service, you'll need content that compels them to act. It's as simple as telling people about your business and what you do.

Remember to keep your text concise and informative, with enticing headers that will give your visitors a reason to read on.
Include basic information about your business
Your landing page should answer the five Ws:

Who? — Who are you? Tell your customers about yourself or your business. Share your company history, mission statement, and core values.

What? — What are you selling? Clearly highlight what products or services you offer. Write informative but engaging descriptions that will intrigue your customers.

Why? — Why should people buy your product or service? Let customers know why your business is better than your competition by highlighting your brand's best features. For example, this can include a lower price, superior service, or higher-quality materials.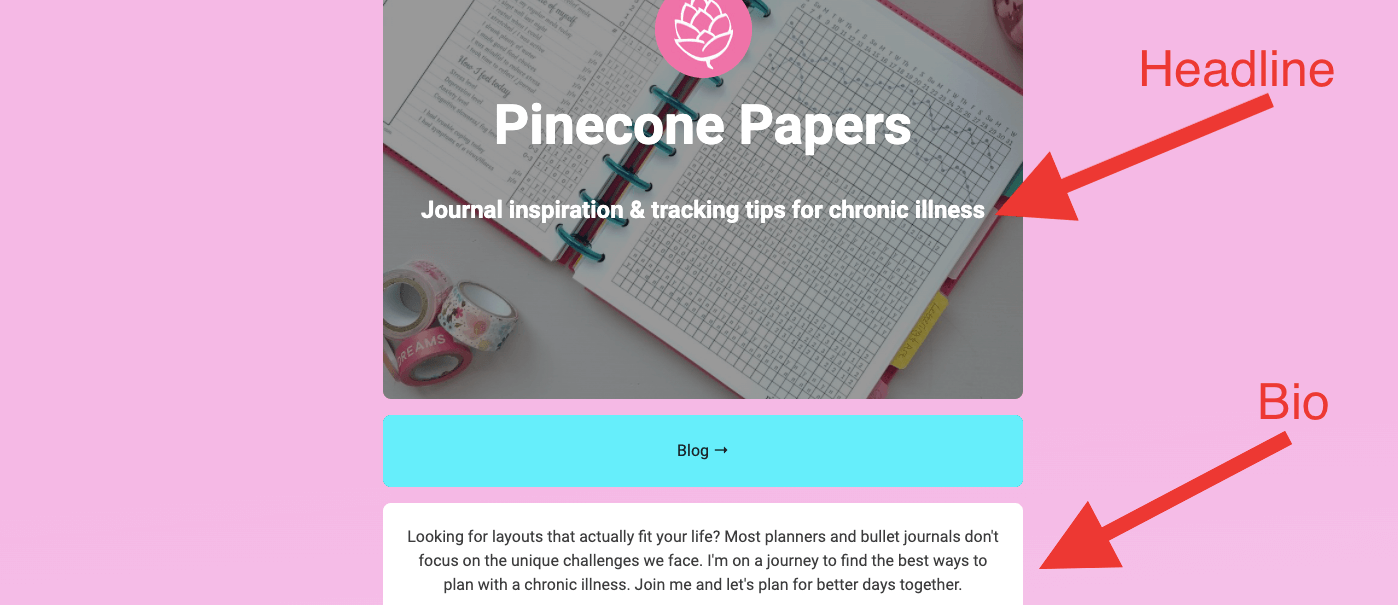 When? — If you have a physical location, list your hours. If you have an e-commerce business, tell visitors about your shipping times and offer your customer service email and/or phone number with operating hours.

Where? — Where are you located? All physical locations need a section on your page for directions, operating hours, and address.  If you only have an online store, then direct visitors to where they can contact you, sign up, or shop. If it's a combination of both, include a link for shopping online and directions to your  brick-and-mortar store.
Generate more leads with a call to action
Calls to action (CTAs) are marketing messages that speak directly to customers and encourage them to take a specific action. Clear CTAs on your website will drive customers to act.  For example, "Register now" or "Subscribe to our newsletter."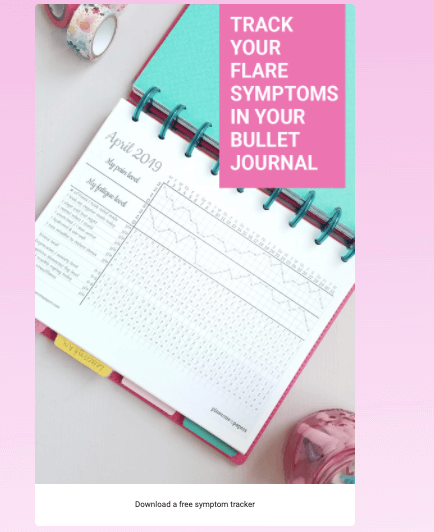 4. Use eye-catching visuals
Impactful visuals set the tone for your landing page and can help make a statement in just a few seconds. The media you choose also reinforces your brand message and can influence your visitors' behavior. Your visuals can include product images, stock photos, or custom designs.

Check out our blog post on free marketing images for a wide variety of sources and tools like searchable image sites, create-your-own-image tools, and more.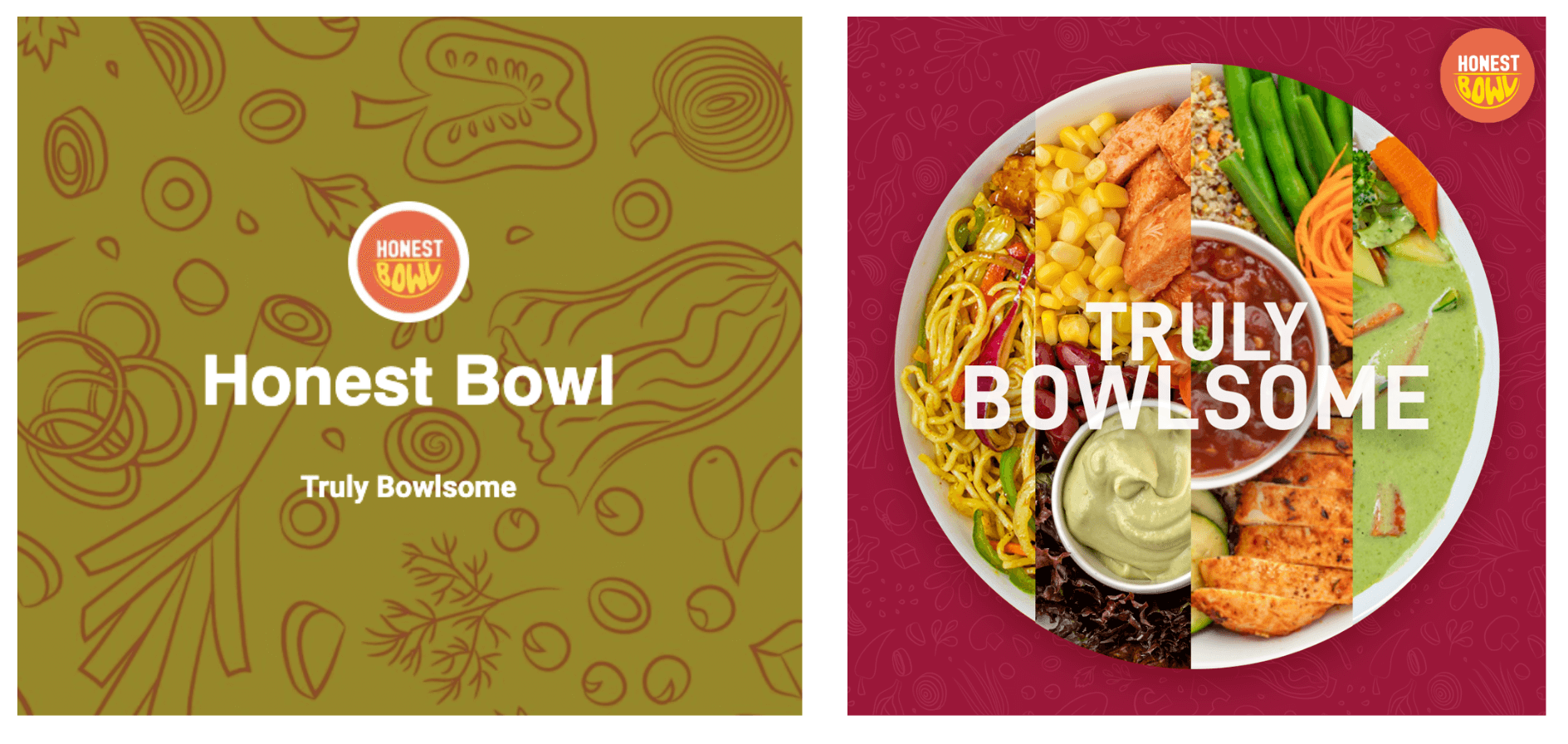 5. Add consistent branding elements
As you're creating your landing page, you'll want to make sure your design choices are consistent with your brand identity. That means adding your logo and using the same color palette and fonts for your landing page that you use on your social media profiles and other branding materials. Doing that creates a seamless experience for customers and makes your business look more professional.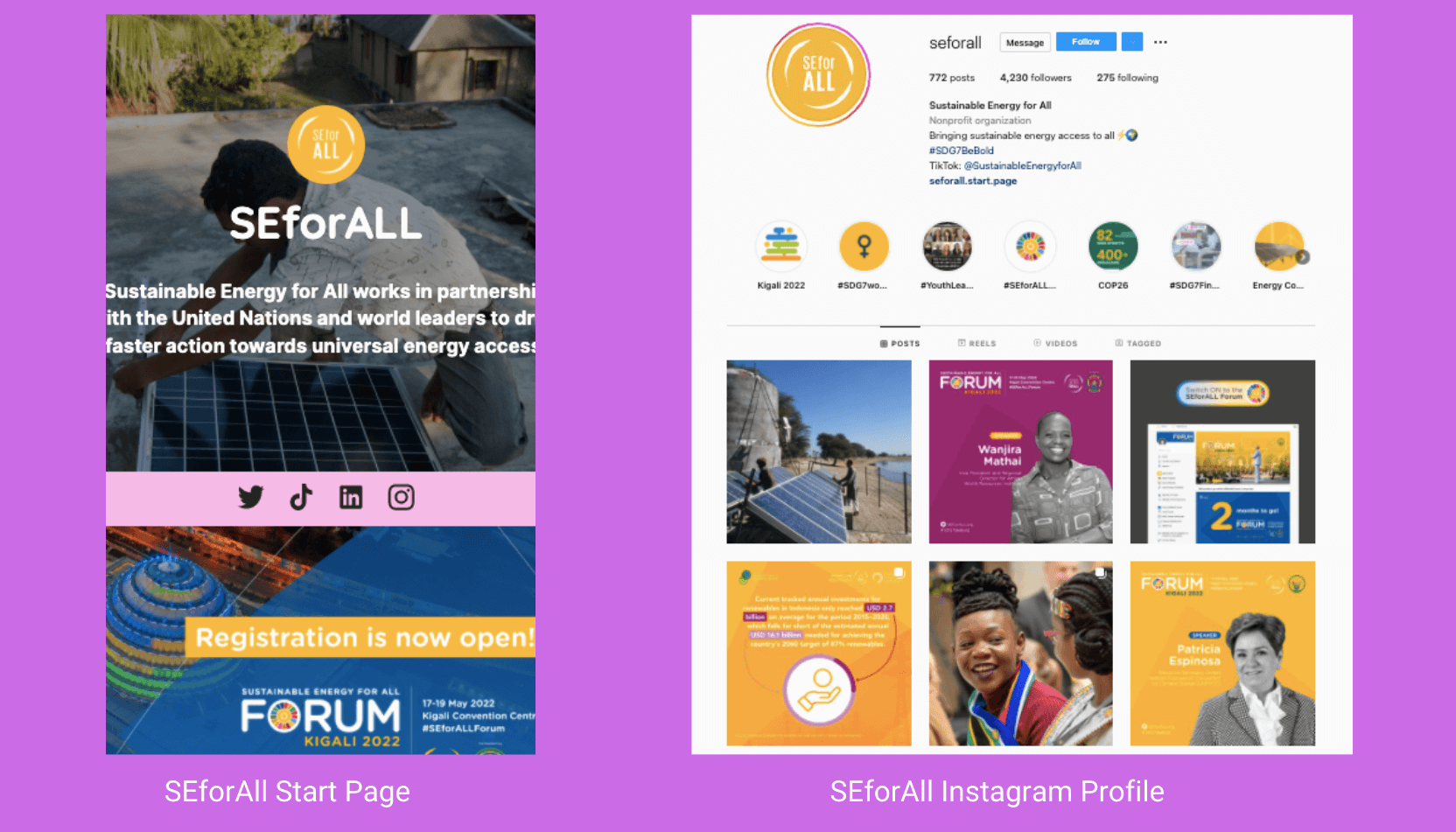 On Start Page, you can customize page colors and styles to match your brand identity, as well as add your company logos.
Promote your landing page
When your landing page is finally ready, hit publish — and share it with the world on social media! And if you need help in the social media department, you can get started with our guide on how to create a social media strategy. And as your business grows and expands, you can continue to drive traffic and sales to your website by using our scheduling tool to plan and schedule all your social media posts.
Brought to you by
Did you find this article helpful? You might also like our all-you-need social media toolkit.
Get started for free now