We're almost at the end of 2020, and what a year it's been. More than any other year, this year has forced companies to acknowledge the global situation and involve that in how they operate. As a company, we leaned into this change to operate well during the COVID-19 pandemic and turned inwards to reflect on how to be a larger part of the fight for racial justice.
Thousands of our small business customers were thrown into adaptation and survival mode. We decided that success this year would look like not only getting through the year ourselves as a company and a team but doing what we could to relieve the impact on our customers, too.
We were able to set aside funds and gift, pause, and waive payments to, in a small way, help small businesses survive and be around for their communities in the years to come.
This year has also highlighted the resiliency and creativity of small businesses to change and serve customers in brand new ways to continue forward and even thrive in many cases. This is an inspiration to us and energizes us to keep serving the small business community.
Going into 2021, Buffer is set up to continue to provide essential tools to help small businesses get off the ground and grow. 2020 was a foundation-building year for us, and we've been setting up our product and our team to provide you more value than ever before in 2021 and beyond.
I can't thank you enough for being with us this year. We're looking forward to seeing what we can do together in 2021!
Warmly,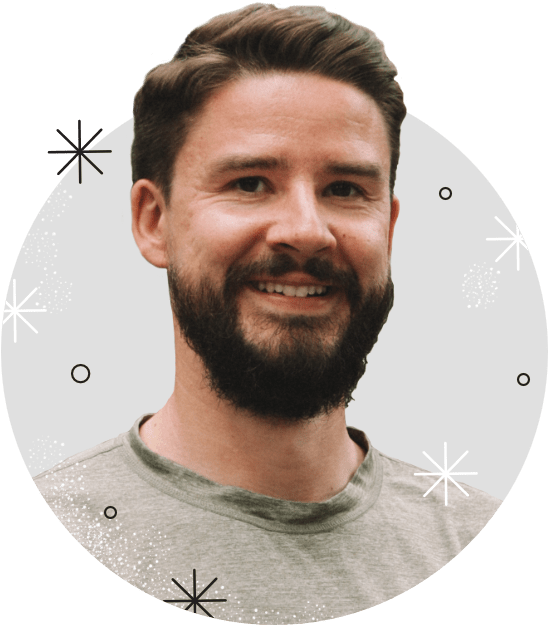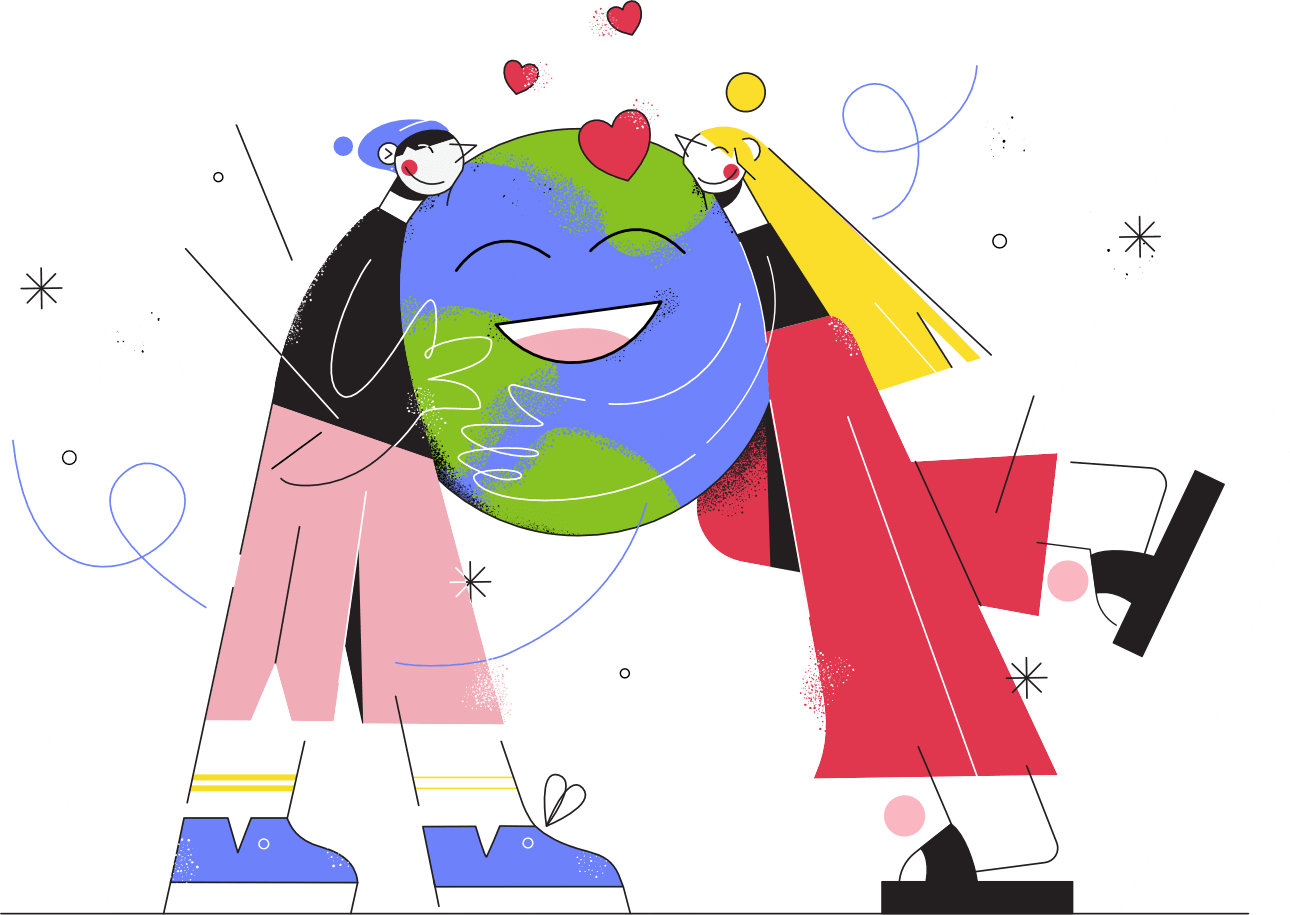 In the world
In 2020, the world focused on staying healthy, standing up for what's right, and supporting one another.
We all shared an unexpected global experience with the COVID-19 pandemic and it became incredibly clear how much our own actions impacted others (#WearAMask). For us at Buffer, supporting you — the small businesses that drive our economy and rely on our platform — became our main focus. Many folks needed relief wherever they could get it, so we started a COVID-19 Customer Assistance Program.
To empower essential businesses, we gave three months of Buffer for free to 1,266 new customers and waived upcoming payments for existing customers. All in all, we set aside $500,000 to relieve the pandemic's impact on our customers.
Then, on May 25, George Floyd was killed by a police officer. This followed murders of Ahmaud Arbery, Breonna Taylor, and countless other Black Americans. It shook the world, Buffer included, into racial justice action including global protests. We came together as a team and felt called towards learning, introspection and action.
In an effort to support the work of BIPOC (Black, Indigenous, and People of Color) activists and BIPOC-led organizations engaging in anti-racism work, we gifted a total of 859 Buffer accounts. We have also set aside $250,000 USD to support anti-racism education for our teammates, donated $100,000 USD to organizations built by and supporting the Black community, and matched teammate donations to anti-racism organizations 2X for a total of $21,445 USD so far.
Something else became impossible for the world to ignore this year: our impact on the environment and the resulting climate crisis. As we learn how our company contributes to this crisis (e.g. flying, driving, web hosting, using data servers, sending swag packages), we've committed to reducing our footprint and funding projects that prevent, remove, or reduce carbon emissions.
As a first step, we donated $73,610 (a 20% match of our 2019 profit share contributions) to organizations that protect and restore the environment: Cool Effect, A Well Fed World, Client Earth, Climate Emergency Fund, Coalition for Rainforest Nations, and Global Greengrants Fund. We're looking forward to choosing amazing organizations to support with this year's donation of $48,609.
To say it simply: there is a lot more work to do. We're driving forward into 2021 with a commitment to keep this work top of mind and actively support racial justice, antiracism, and sustainability.
On social media
In 2020, your voice mattered more than ever.
Social media went from being valuable to being essential. As the entire world stayed at home during the global pandemic, we all started looking for ways to connect with one another, and you all created 838,095 new Buffer accounts to do so.
So many of you committed to building and growing your businesses and putting in the resources to do so, and it was incredible to see 29,632 new customers invest in Buffer as their core social media management platform.
This year, small businesses depended on the support of their communities and word of mouth to keep them afloat. You connected 1,763,040 social channels across Instagram, Facebook, Twitter, LinkedIn, and Pinterest. You also collectively sent 127,543,223 posts through Buffer of which 156,807 were sent on Instagram Stories and 4,562,161 were videos. These posts started conversations, engaged your audience, offered value, and built your brand.
I use Buffer all the time for engagement, for stories, for posts, for scheduling, which has made our life a lot easier. - Mega Sugianto Jewell, Director of Communications at Mega Sugianto Inc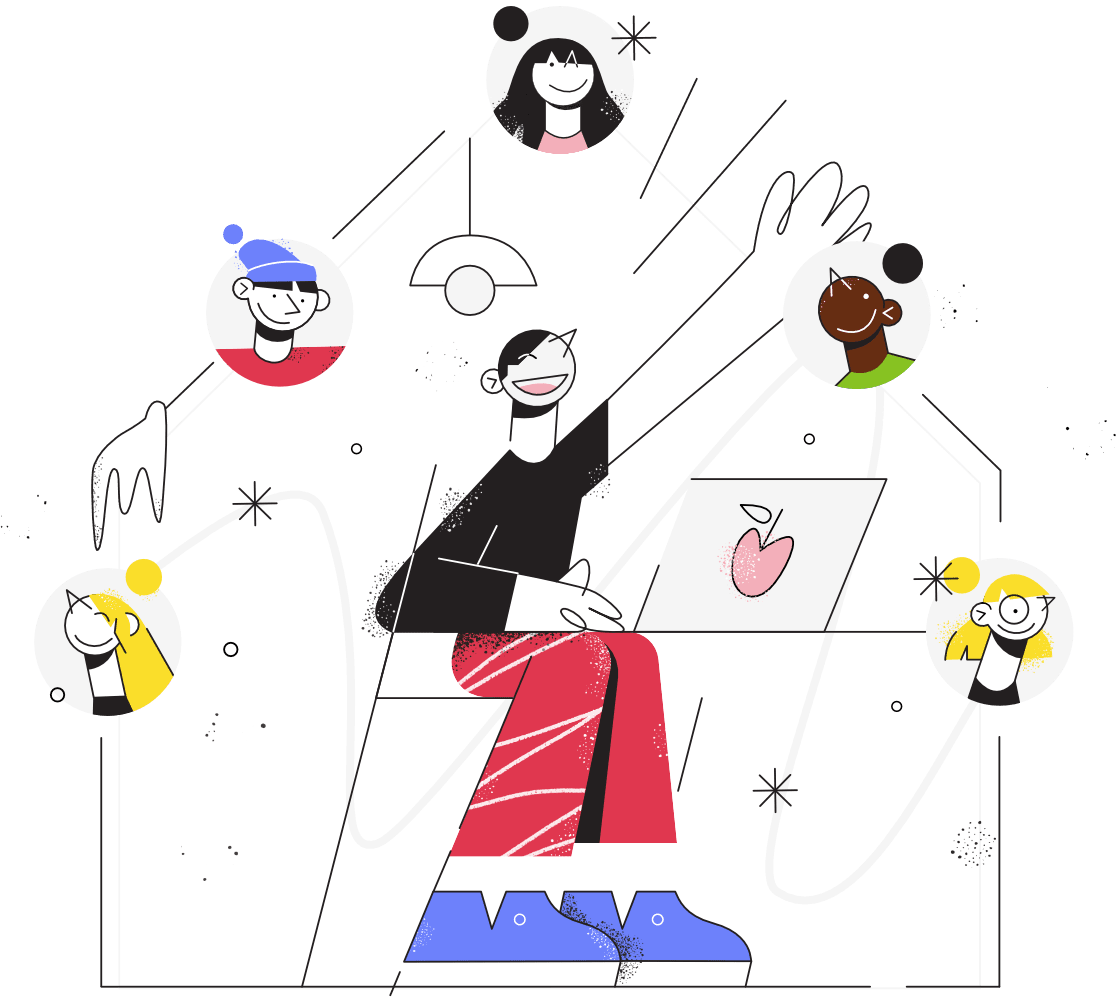 In our workspace
In 2020, the world joined the Buffer team in embracing a remote-first work style.
Did your friends and family discover Zoom for the first time this year? Some of ours did too! We patiently helped them, and then went back to our regularly scheduled Zoom-ing. This year, every face-to-face moment was meaningful. We had 11,435 Zoom meetings, and we're glad we like each other: we spent 1,681,363 minutes on Zoom together!
When we weren't on video, we relied on many tools to stay connected and keep us collaborating. Our team sent 574,847 messages to one another on Slack, including 77,530 emojis. 🙌 We also actively use a tool called Threads for longer asynchronous conversations, and this year we sent 2,416 threads to each other!
While you were hard at work, you reached out to us with questions, and we were happy to help. Our Customer Advocates sent out 125,415 individual replies this year.
With the added stresses of 2020, we thought we'd finally embrace a workplace experiment we've been eyeing for years. In June, we kicked off a half-year trial of the four-day work week across the entire company. After seeing sustained (and sometimes increased) productivity and team happiness, we're excited to be continuing the four-day work week into 2021.
Having a Buffer Pro account is amazing but knowing there is a larger company than your own that has aligned itself to the values that you care about — inclusivity — is so important and so beautiful and I'm exceptionally grateful for it. - Jordan A. Maney, CEO and Chief Planner at All The Days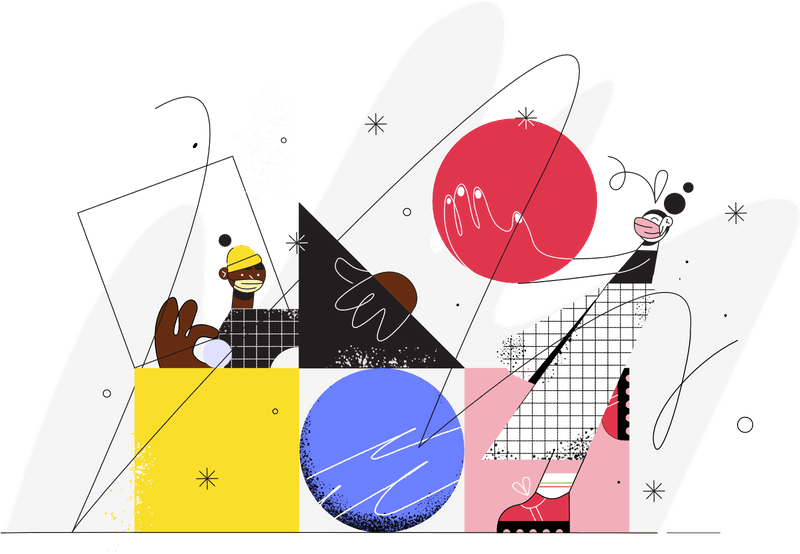 Within our team
In 2020, our team grew in more ways than one.
This year, we started the search for a product leader at Buffer — a big step for a team that has rarely grown its executive team. We are proud to now have Maria Thomas on our leadership team as our new Chief Product Officer. In addition to Maria, we welcomed five new teammates across the world from Italy to Australia. Our teammates are growing in their own ways, too: five of our teammates introduced beautiful babies into the world in 2020.
We developed new skills by stepping out of our comfort zones and speaking at 32 conferences (almost all of them virtual). We also rested our brains, embraced the staycation, and collectively took 1,251 vacation days.
This year is a big one for our team: it marks Buffer's 10-year anniversary. This milestone marks 10 years of forging our own path and building a work culture of positivity, transparency, and gratitude. We're ready to keep learning, stepping out of the box, and evolving as we continue to build Buffer for many years to come.
Thank you
In 2020, we learned. We changed. We persisted. We kept going. And we know you did too.
Through the hard work of the Buffer team and the continued dedication from you, our wonderful customers, we've been able to remain profitable every quarter in 2020 and are ending the year with our revenue at just over $21 Million. We couldn't be more grateful for the continued validation that Buffer is a crucial piece of social media management for our customers. It's an honor to play this role in your journey to build your business.
Thank you to everyone who has been a part of our global community this year and our overall journey. We're inspired on a daily basis by the positive impact that our customers are making on the world and grateful to be a small part of that impact.
Thank you for inspiring us to be better and for trusting us to help you share your voice.
We wish you a restful end of the year and energy going into the new year. Onwards! ❤️
140,000+ people like you use Buffer to build their brand on social media every month