The other day I was discussing with my teammate and friend Carolyn how it had been months since the last time I attended a yoga class.
I've been thinking about it occasionally and getting annoyed with myself for not practicing—almost feeling stressed.  Like many other things—for example, blogging—I often ind it incredibly hard to get back to things that I "should" be doing. The stress increases and an inside feeling of pressure happens.
Then I realized, yoga is in everything that I do. I took some time to think on and appreciate the benefits that yoga has brought to me. Maybe you can relate to these experiences.
Breathing
In yoga they call it Ujjayi breath, with an English translation meaning "to become victorious" or "to gain mastery."
To create the Ujjayi breath, one must constrict the back of the throat, similar to the constriction made when speaking in a whisper. Therefore, it is an audible breathe that is often compared to the sound of the ocean. Although there is a constriction of the throat, the Ujjayi breath flows in and out through the nostrils, with the lips remaining gently closed.
I have found that this type of breathing helps me focus when I'm working, helps me relax when I'm trying to sleep, revitalizes my energy if I feel tired and calms me down if I feel stressed. It is also said that there are other benefits, such as an improved digestive system.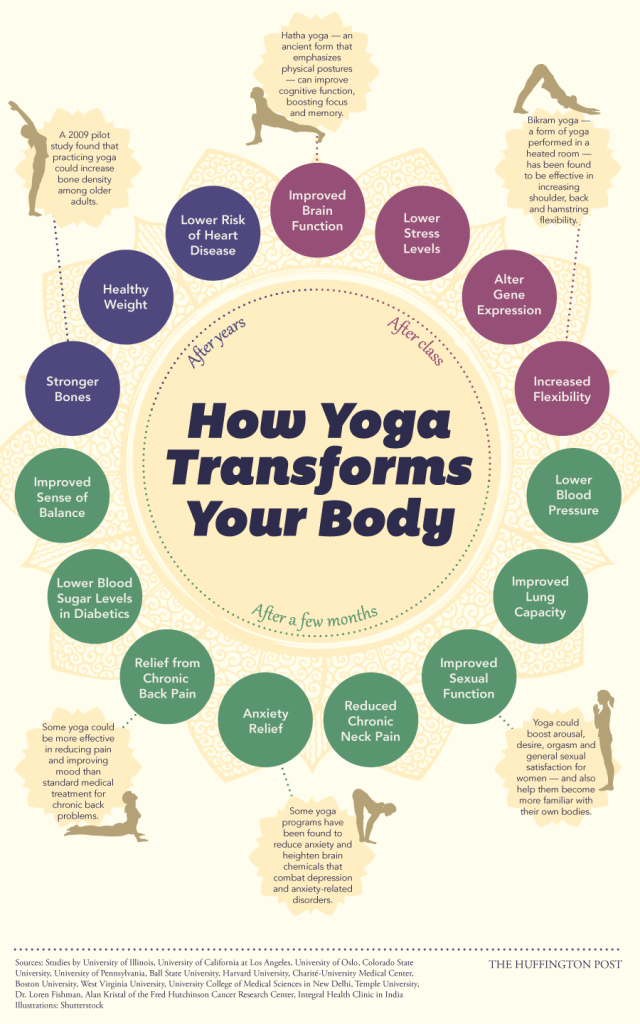 The practice
Like many other desk-bound people, I have started getting some pain in both my lower back as well as in my neck. Yoga has taught me to be more aware of my body, and I have learned practices that help me.
Together with being more mindful of how I sit in front of the computer, yoga has helped me improve the odds of a healthy body down the road. Classes help immensely with improving my technique and further learning.
What I forget sometimes is that taking a few minutes in the morning or after running can also make a big difference.
Focusing on happiness
Last year while I was in Bali I went to a laughing yoga class.
I hadn't been to yoga more than a handful of times and I found the class pretty intimidating and scary at first. Laughing out loud felt very foreign to me, but I left feeling re-invigorated. It was extremely liberating to laugh in a big group like that.
The yoga I have done since hasn't involved laughing out loud, although the practice has made me lose a lot of my inhibitions and has improved my mindfulness.
In yoga, we focus on being grateful for what we are blessed with here in this life. To live in the present and be aware of ourselves. There is something magical about taking this time for yourself, letting all your day-to-day thoughts go and focusing on why you are present and simply breathing.
Over to you
How often do we stress about things we're not doing instead of thinking about how these precious practices are in fact in everything we do? Do you have any other examples where you've had the same experience? I'd love to hear them in the comments.
Image credits: Huffington Post