Something really awesome happens when you search for images of an "entrepreneur" in Buffer's super-simple social media image maker Pablo: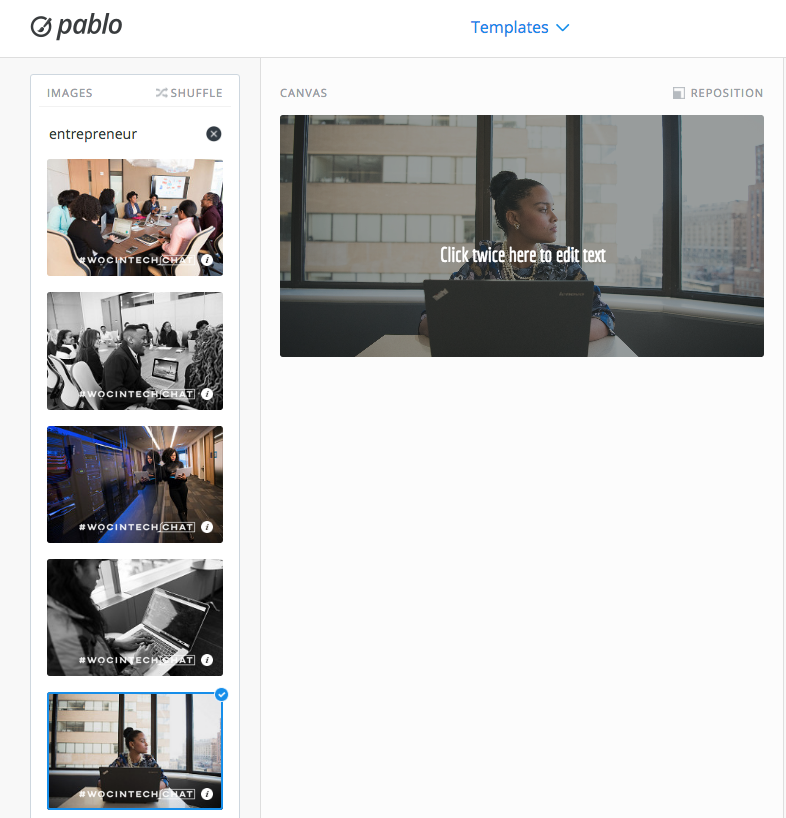 We're so delighted to add the Women of Color in Tech Chat photos into Pablo, to complement our other great photo partners including Pixabay and Unsplash.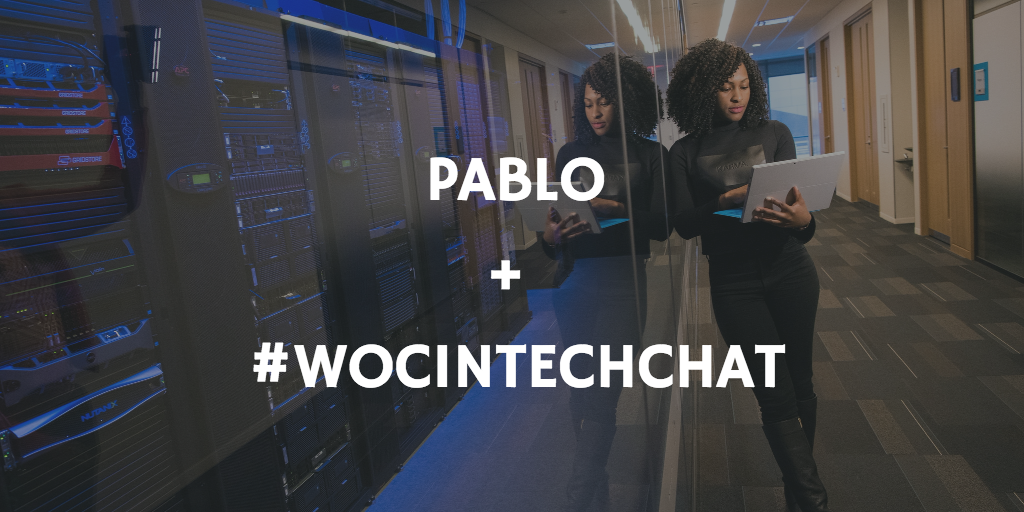 When you search Pablo using words like "entrepreneur," "designer," "developer," "engineer," "business," "founder" and more, you'll see these high-quality, free-to-use images from Women of Color in Tech Chat.
We can't wait to see these images spread even further around the web and disrupt what's often the "default" about entrepreneurs, software engineers, IT analysts, marketers, and other people who make up the tech ecosystem.
We're starting out with an initial batch of 35 photos from their large collection, and plan to add the whole collection soon. (Special thanks to our engineer Phil for devoting so much time and care to making this happen!)
We're so grateful to the women behind this initiative for allowing us to use their photos and for the amazing work they do. Read on to learn more about them!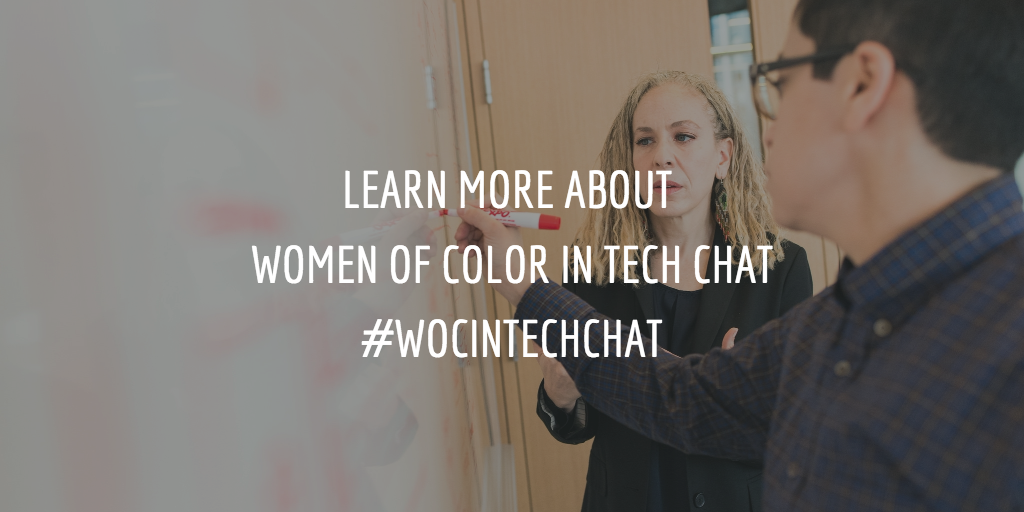 About Women of Color in Tech Chat
Women of Color in Tech Chat is a community for women of color and non-binary people of color in tech.
When founders Christina Morillo and Stephanie Morillo (not related, but friends) set out to build a splash page for the side project, Christina couldn't find any photos she felt were truly representative of the women she knew.
"When we went to build a website and we found that there were no photos of women like us, it came out of frustration," she said. "The fact of not being able to see diverse representation; it just made me so angry. I thought, wait a minute. I can totally hire a photographer and get some women in tech and we could have a photo shoot. And I could flood the internet with our photos…I just made it happen."
Today, the Women of Color in Tech Chat photos have been used all over the web, and Buffer is proud to have been a sponsor of the series of photo shoots focusing on creating free, easy-to-use stock photos of women and non-binary people of color.
Their project has been featured by Quartz, Re/Code, the Anita Borg Institute and more!
Even better: The co-founders also wrote about how they made their project happen (and got funding for it) so others can follow their blueprint.
Hear more about Christina and Women of Color in Tech Chat in our Buffer CultureLab podcast interview with her:
Connect with #WOCintechchat:
We'd love to hear how we can make Pablo better and more representative of the world you'd like to see! Share any ideas with us in the comments!