One of the great joys of working with my marketing clients has been helping them grow their Twitter followers and implement consistent tweet schedules.
Meanwhile, my own account has collected dust with a lame, month-old tweet sitting at the top.
Until recently.
I first joined Twitter over seven years ago, back in 2009, and I've been grateful to learn so many best practices, strategies, and tactics from the community. The only problem was I didn't apply any of this Twitter strategy to my own Twitter activity. All this changed a few months back when I decided it was time to give Twitter a real, honest-to-goodness shot. If I saw results, great. If not, I could ditch the platform once and for all and never deal with tweet anxiety again.
Enter, Buffer.
And enter great results!
I'm happy to share with you the exact process I tried and the wonderful results I saw, applying a Twitter strategy to my personal profile. Hopefully you'll see similar gains by putting this simple strategy into practice for yourself and your clients!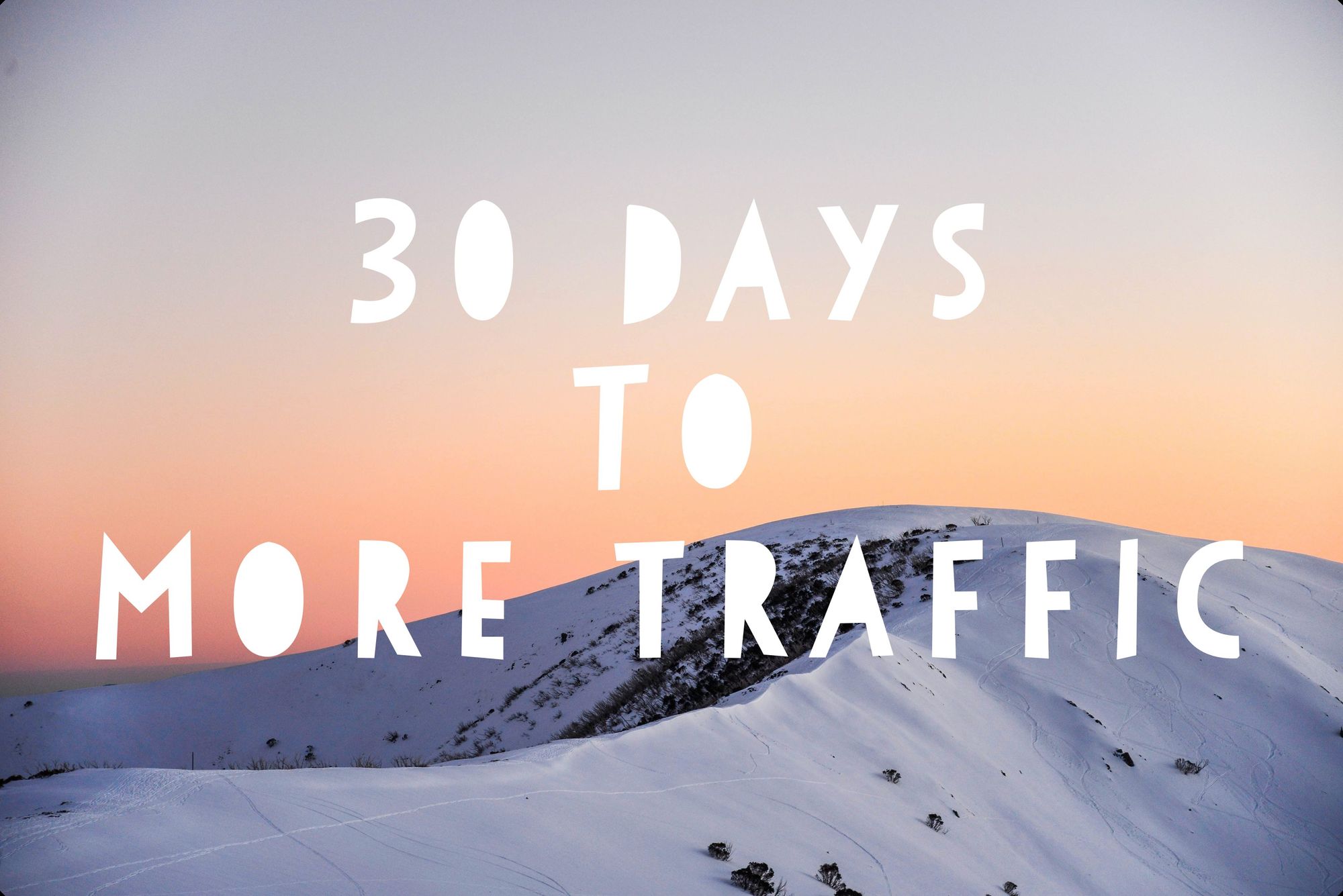 Sneak peek: My traffic grew nearly 50%! (much of it from Twitter)
After 30 days of experimenting (complete details below), I found these results waiting for me in Google Analytics: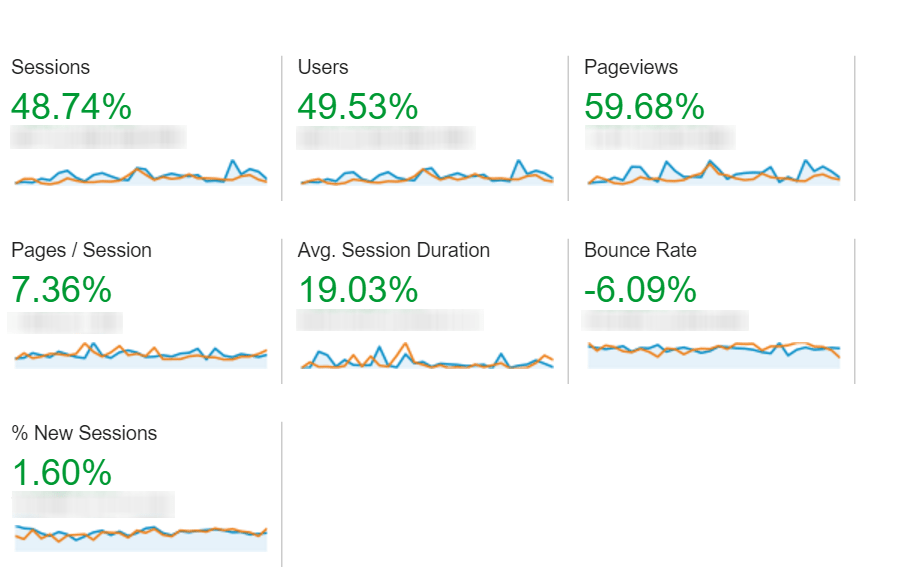 This all came about with an increased activity on Twitter, sharing my content more, and delivering value to my audience. Here's the exact experiment and blueprint that I used.
The Experiment: Sharing my blog posts more than once
From the time I launched my marketing consulting service 18 months ago, Buffer has been my go-to tool for managing my clients' social media accounts. I've preached its virtues repeatedly on my blog, explaining how to use it to create a streamlined, easy-to-manage social strategy and naming it among my top tools for business owners.
So I hatched a plan to follow my own advice.
I planned to use Buffer to pre-schedule a month's worth of tweets promoting my blog.
Here's the method I adopted
Take 20 blog posts I'd written
For each blog post, write three unique tweets (60 tweets total)
Add these tweets to Buffer, scheduling 2x per day for 30 days
I felt that if I were to post more often (and more strategically) to my Twitter profile, then I would see increased traffic from Twitter in Google Analytics because I'd be reaching more people with my content. And so I began, starting with 20 of my published blog posts from my site's archives. I opened a Word document, and for each blog post, I wrote three unique tweets to promote it.
For example, for my post on strengthening your copywriting, I wrote the following three tweets:
Tweet 1: 9 action-packed words to punch up your #writing (link)
Tweet 2: How heavy hitting copywriting can take your #marketing from good to great (link)
Tweet 3: Are you using these 9 powerful words in your #marketing copy? (link)
And here's how those posts ended up looking on Twitter, once they were published.
Choosing my frequency
I ended up with 60 tweets total from the 20 blog posts, which I then copied and pasted from the Word document into my Buffer queue. My tweet frequency was two tweets per day for 30 days. All in all, the process took about an hour.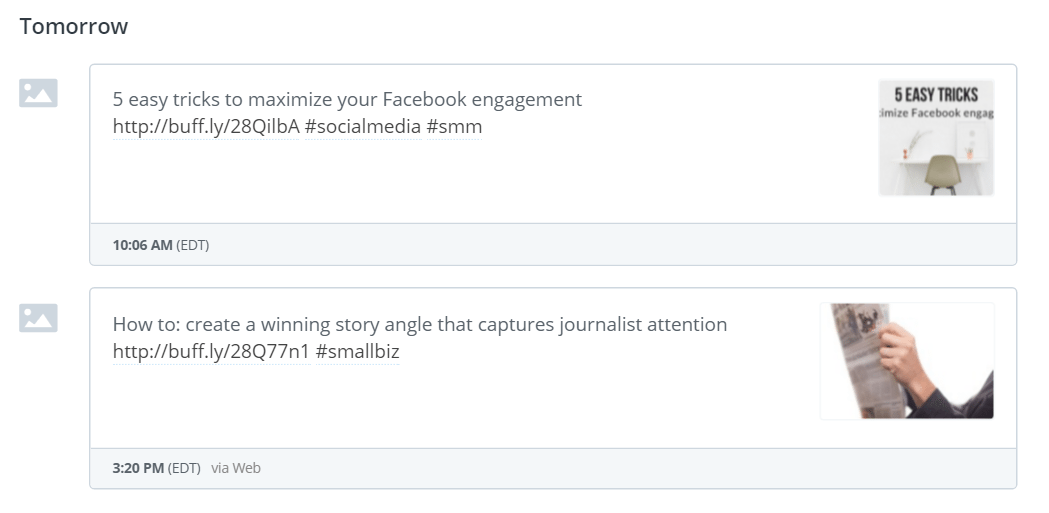 Why did I choose to schedule two tweets per day?
Many users schedule far more, tweeting multiple times per hour even. However, I've always had an aversion to those uber-scheduled accounts. While great for publishers and big brands, they're a bit less ideal for solo marketers like me.
Two tweets per day seemed like the perfect balance — enough to keep my account populated with fresh content, with plenty of room left over to hop in and engage in real time.
A recent Buffer study on social media sharing found that brands tweet on average 19.5 times per week (about three tweets per day), so with my article being shared twice per day, this also left room for other types of tweets without feeling like I was bombarding my followers.
My sharing schedule
I Buffered the posts at different times throughout the week to see whether time of day would make an impact in engagement.
On Mondays, Wednesdays and Fridays I scheduled tweets at 3:30 p.m. and 10:30 p.m.
On the remaining days, I scheduled tweets at 8 a.m. and noon.
Throughout the day, I used notifications on my phone to keep up with responses and new follows, and made it a point to try to engage with everyone who interacted with me and shared my content. After all, what's a Twitter account without live interaction?
This was a fun "experiment within the experiment" to try: Which times would perform best? In a study of the best times to tweet, Buffer found that:
Noon to 1:00 p.m. local time, on average for each time zone, is the most popular time to tweet
The highest volume of tweets occurs between 11:00 a.m. and 1:00 p.m., peaking between noon and 1:00 p.m.
The fewest tweets are sent between 3:00 and 4:00 a.m.
Here's the chart for the most popular times worldwide, taken from an average of 10 major time zones (the times represent local time).
With the context of these popular tweeting times, I ended up having some tweets that fell during the peak hours mentioned in Buffer's data and some that fell into non-peak hours.
Which ones did I guess might perform best?
Buffer had an interesting take on this in the followup to their data study. Seems like there is an argument to be had on both sides that peak and non-peak could perform quite well.
The case for posting at non-peak hours (late nights, early mornings): The most popular time to tweet is also the time when there is the highest volume of tweets, perhaps making it a bit more difficult for your tweet to stand out in someone's timeline. This is a classic case of the infomercial effect: When there's little else being tweeted, your tweets are more likely to stand out.

Another thought is that the most popular times to tweet could very well correlate to the times when most people are on Twitter and, therefore, your tweets have a wider potential audience. Perhaps it's worth testing also to see if tweeting during a popular time is worthwhile simply for the amount of people who are online.
The results of my experiment
On April 30, I logged into Google Analytics and pulled my site's traffic stats, and not gonna lie, my jaw dropped a little.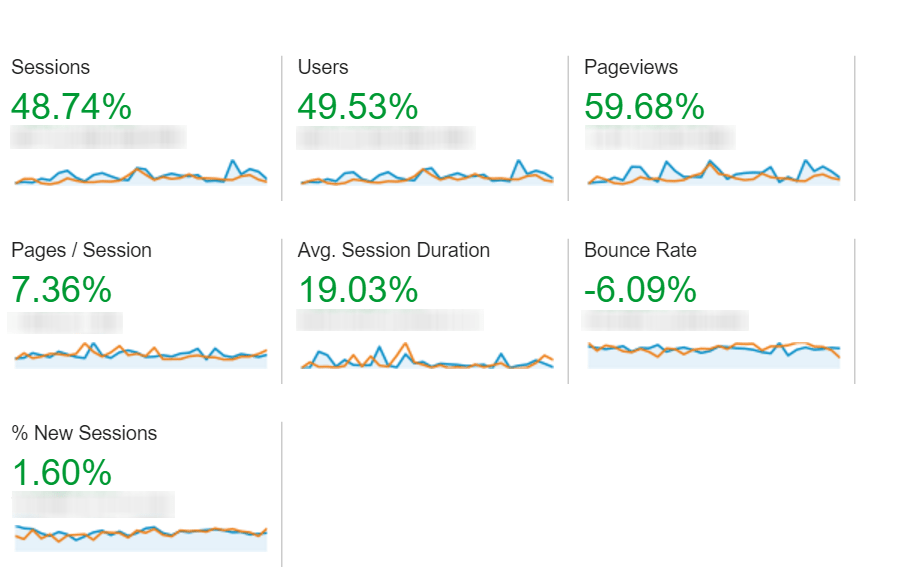 My sessions were up by almost 50%, with traffic from Twitter on desktop and mobile accounting for 31% of that growth. Organic search traffic was another big contributor, which, as you may know, is impacted by social sharing.
My Twitter account itself grew as well—an 8.7% increase in followers (about 100 new followers) and a 43% increase in impressions (about 13,000 more impressions).
For my young website, which I had just launched in January, this was a major win.
And as for which time of day was best to tweet? In general, my posts scheduled for the 10 p.m. hour (non-peak times) tended to get the most engagement, while engagement levels didn't vary much for tweets sent during the workday.
Takeaways: What I learned from my Twitter strategy
After seeing my initial results, I decided to take my analysis one step further.
Using Buffer's handy Analytics tab, I was able to easily see which tweets were most popular within the last 30 days by using the Top Tweets filter.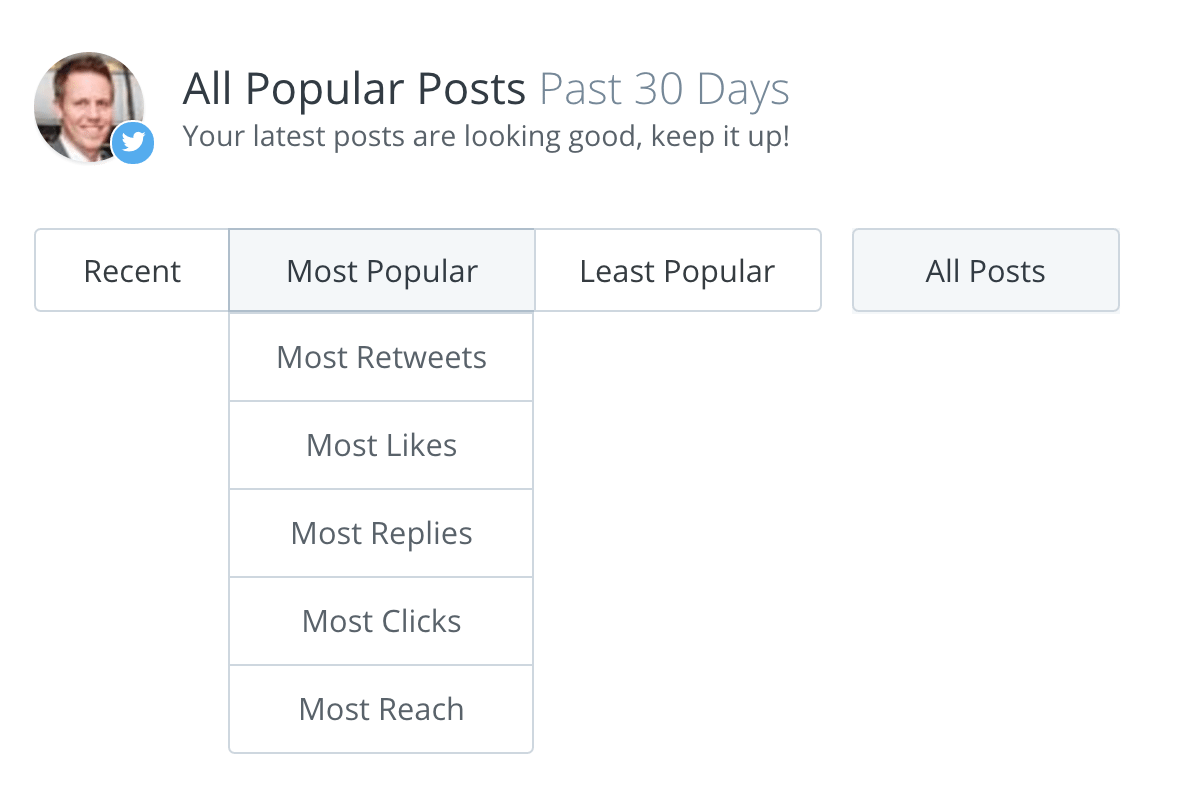 Interestingly enough, there wasn't any one blog post that performed noticeably better than the rest. What I did notice was that all of my most popular tweets contained either an image or at least one hashtag—both important factors for helping your tweets get discovered and capture attention.
What's Next? Keeping up with experimentation
I took this knowledge and applied it to the next month, scheduling 30 more days worth of tweets with images or hashtags. My account continued to grow and nearly doubled impressions from the first month of the experiment.
For me, this experiment proved that Twitter is far from dead, and with the help of Buffer it becomes an ultra-effective way to drive traffic to your site.
Mixing in real-time engagement with my scheduled tweets also remains critical for me; I never want to become one of those users whose account is 100% automated.
Moving forward, I'll definitely continue this strategy, recycling my best-performing tweets and adding new ones to my Buffer queue as I publish additional posts. I may even play around with a higher tweet frequency to see if there's a tipping point for maximum traffic growth.
Over to you
What about you? Do you use Buffer + Twitter to drive traffic to your website (and if not, why the heck not?!)? Leave a comment and tell me—I'd love to hear from you.
Image sources: WOCinTech