One of the keys to moving fast and being successful as a social media team is to have everyone on the same page, using the same voice, and sharing in the same style.
But is it really possible to share a brain with a team of fellow marketers?
The good news is, yes, it's possible. And the even better news is, you betcha, it can be done a lot faster than you might think.
The team at Torchbox is a prime example. They take on an enormous volume of social media sharing for their clients — a few of the major sports brands they assist share 50 times per day! — and they do so with team coverage 24 hours a day. To gain insight into Torchbox's approach to social media management and the tools they are using (like Buffer, yes!), we chatted to Digital Marketing Account Manager, Pete Martin.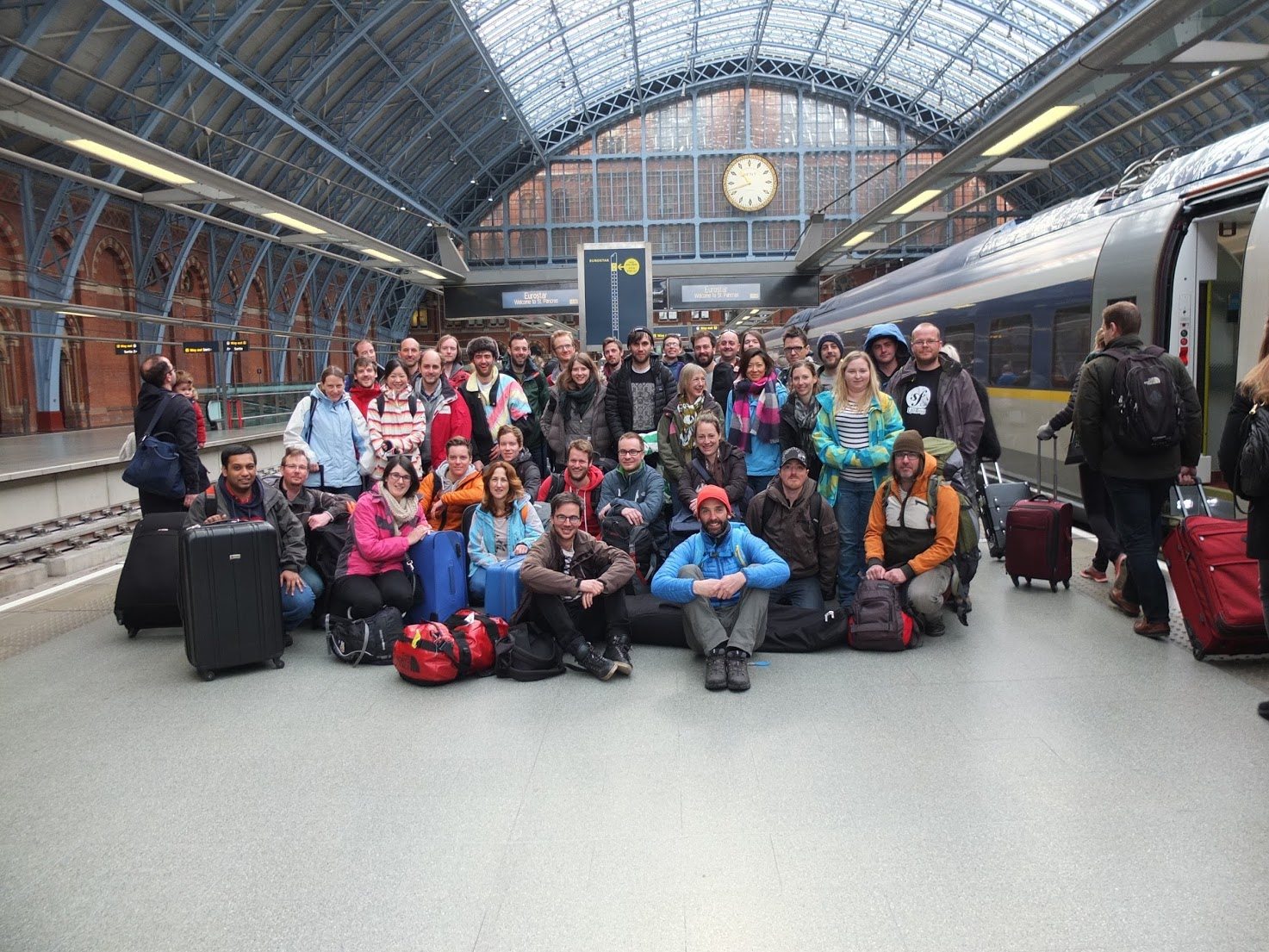 About Torchbox
Established in 2000, Torchbox has offices in the UK and U.S. and has a primary focus on building websites for higher educational organizations, charities and nonprofits. A couple of years ago Torchbox launched its digital marketing department, which has since made quite a name for itself, signing up a number of high profile clients.
Alongside their work with non-profit clients, Torchbox also works with a select few international brands who have sizable audiences on Twitter and Facebook. They have worked hard to forge a strong relationship with their clients and now act as an extension of their teams. Torchbox is responsible for ensuring that the content produced performs as well as possible on every client's social media channels.
How the Torchbox team saves time approving new content in Buffer
Not so long ago, Pete and the Torchbox team added all of their planned social content into a spreadsheet. Pete would then go into the spreadsheet and check over the updates, keeping an eye on tone of voice, style, grammar, etc. Once things looked good, updates were placed into a social media tool, checked again, approved, and then scheduled.
In all, the process went:
Ideas > Spreadsheet > Edits > Social Media Tool > Recheck > Approval > Schedule
Now that Pete and the Torchbox team are using Buffer, this process has halved:
Ideas > Buffer > Approval > Schedule
We used to do all of our planning away from the channels. Thanks to Buffer, we now do our planning directly alongside what we're updating and have stopped over-relying on unwieldy spreadsheets.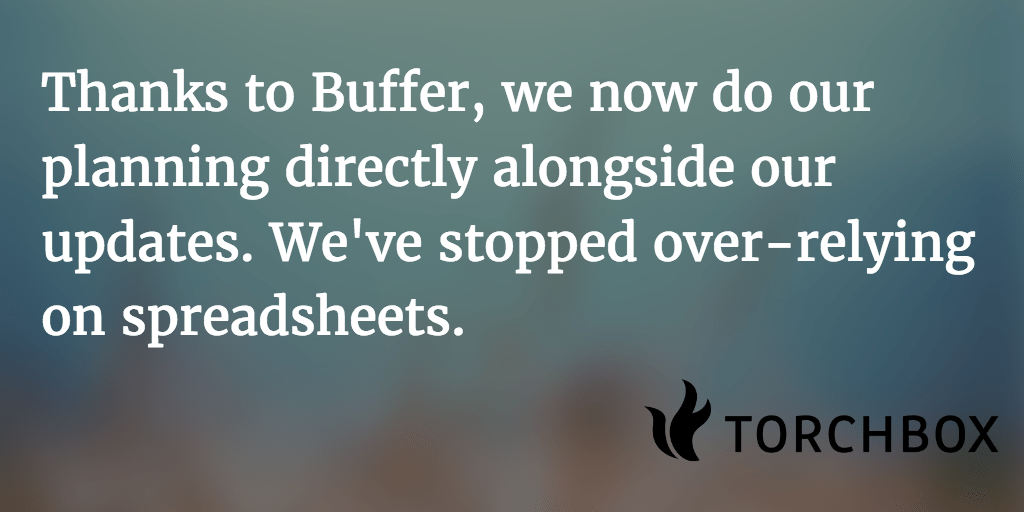 The ease of training new team members
Training new social media team members has always been a challenge for Torchbox. Since switching to Buffer, this process has become a lot simpler.
Buffer enables users to train within the app, in the same place where the finished product will end up.
Buffer presents information in an easy-to-digest format which is great, as it doesn't overload users. This means that we are able to quickly train new recruits, as all of the information needed is in one place and not across 15 spreadsheets which is what we used to have.
How Torchbox talks in the voice of their clients
Torchbox works with brands that have hundreds of thousands of Twitter followers and millions of Facebook fans. Each brand has their own unique style when it comes to tone of voice, formatting, and more.
Speaking in the voice of the client is a challenge that the Torchbox team has successfully taken on.
It's been key for us to focus on brand styles – picking up the right tone of voice and house style is essential. To get this right, you need to completely immerse yourself into the client's world. Ask yourself – what's their message and how do they want it to be communicated?
Adding images: Pablo & Buffer Extensions
To save time sourcing images, the Torchbox team use Pablo, a tool which provides users with 50,000+ royalty-free images. What's more is that Pablo allows users to overlay text onto images. This feature has been a big hit with the Torchbox team.
Placing a quote on top of an image has been a sure way for us to increase engagement rates. An added bonus is that we don't have to waste characters stating what the quote says, as it's already contained within the image. This allows us to communicate messages which really matter.

Considering we share up to 50 posts a day per client, Pablo has saved us a great deal of time.
Buffer Extensions have proved useful to the Torchbox team too. When entering a link to share, the extension pulls in images from the web page. The user is then able to scroll through the various images, picking the one which is most suitable to promote the post.
I love the Buffer extension. It allows me to focus on the most important aspect; the content itself. I'm not dragging and dropping. I'm not having to backtrack my workflow and it means fewer mistakes happen.

When posting as much as we do, the turnaround from content discovery to scheduling needs to be quick.
Staying on top of the latest trends: Watching Twitter and Facebook
As Torchbox shares content seven days a week, Pete and the team need to ensure that they are always up-to-date with the latest trends. And what's the easiest way to spot trends? Simple. Keep an eye on how people are tweeting and what they're posting about.
As we're posting content all day, everyday, we're able to quickly identify trends and changes in algorithms. Thanks to the time we've saved using Buffer's posting, scheduling and reporting features, we're now able to invest more time analyzing and responding to these changes.
Want to get your team set up to share together on social media?

Torchbox uses Buffer for Business to manage their social media marketing, to assist their awesome clients, and to stay connected as a team with publishing consistent content.
Join Torchbox and 5,000+ other brands and business with a free trial of Buffer's most powerful social media features!