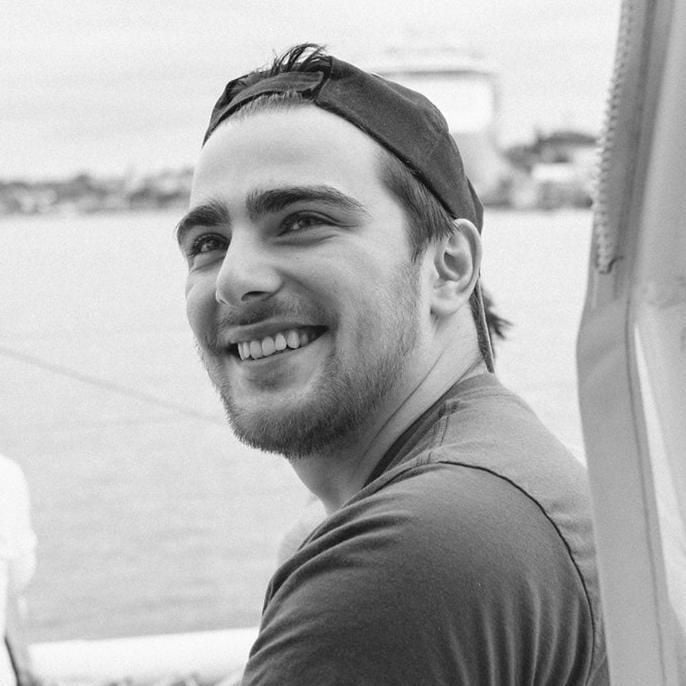 I'm so excited to share that Thomas Dunn joined the Buffer team in December.
Tom joins us from Bristol in the UK, with a focus on customer development and UX research.
He has a really neat story before finding us at Buffer. Tom was in a rock band after high school and also started and managed his own company. He did full-time social media freelance work while he finished his degree. Wow!
Here's how Leo described Thomas as he introduced him to all of us on the team:
"I loved how many high-risk and entrepreneurial projects Tom has undertaken, even though he is so young. I'm excited to see which projects he might be part of or come up with here at Buffer with us!"
We've all really loved getting to know Thomas these past few months, and we'd love for you to get to know him as well!
Here's an orchestral piece Tom composed in case you'd like a soundtrack to read the rest of this post by:
We ask new team members to write a little something about themselves for Buffer's team page as well as answer a few fun questions (adapted from Vanity Fair's famous Proust questionnaire). Read on to get to know Tom a little better:
Straight from Tom
Every day is different with Buffer and I feel incredibly privileged being able to learn here. For me this isn't work but rather 'learning' :) I love reaching out to our amazing customers and learning from their experiences so that we can make Buffer the best product that it can possibly be!
I also compose orchestral music as a hobby, love to travel and watch the latest TV series with my girlfriend :)
What is your idea of perfect happiness?
For me, one day starting a family and nurturing a bunch of beautiful little minds with knowledge and love sums up perfect happiness :) This is something I have always wanted since I was a little boy and I hope to achieve this one day :)
Who are your heroes in real life?
My parents. They met on a beach in Ecuador and when circumstances separated them, they managed to make it work with letter-writing for a year (imagine!) and in the last letter, my dad enclosed a plane ticket for my mum. She ventured to the other side of the planet without being able to speak english and never having left her home beforehand. They managed to complete degrees at the same time with 3 young kids, and I will never forget the love and determination they displayed to bring us up.
What is your favourite journey?
I was fortunate enough to spend 3 months backpacking from Ecuador to Argentina with my girlfriend in 2012. We trekked the Andes, survived an intense mugging in Rio, laughed together when we both had brutal tummy problems and I introduced her to some of my relatives in Ecuador. We did some crazy things and I will never forget this trip.
If you were to die and come back as a person or thing, what do you think it would be?
That's a tricky one! I think I would like to come back as an albatross. Flying must be so much fun and I would love to swoop out of the sky and carry away a whole chicken for supper. Alternatively I would also like to be a friendly dragon.
Share a picture of something important to you
Music is something that has always been a huge part of my life and I am so grateful for my parents for all of the encouragement and support they have given me with this. I think that the last 17 years playing piano has given me invaluable discipline, creative and fulfillment. I hope to never give up this hobby :)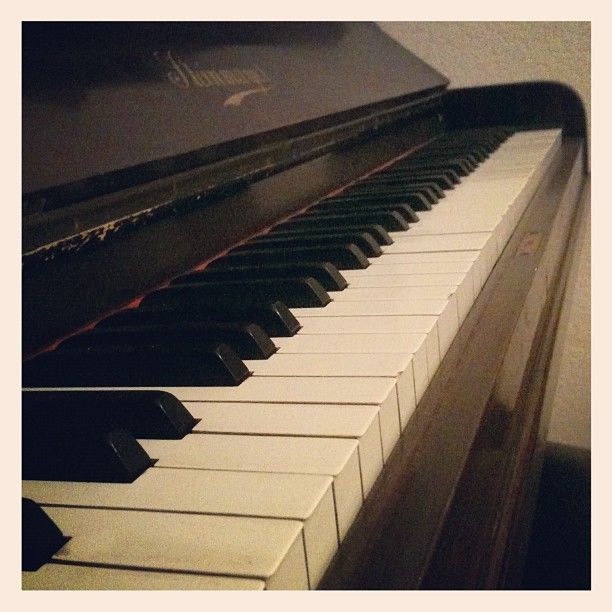 Welcome, Thomas!
You can find Thomas on Twitter at @thomasdunnUK if you'd like to say hi; he's super fun to talk with!
I know I speak for the whole team in saying how delighted we are that Thomas has made Buffer his home. Welcome, Thomas!