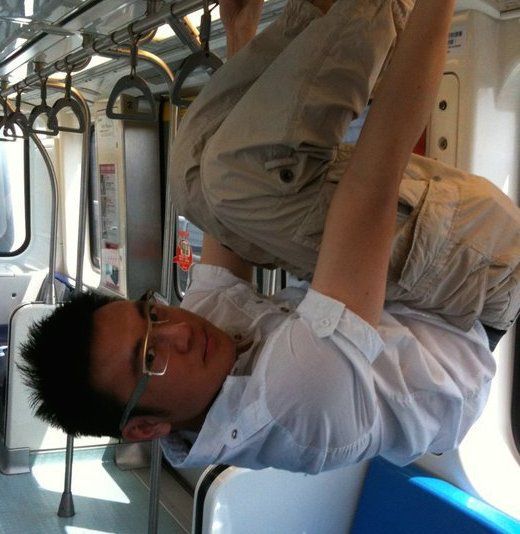 I'm happy to announce that Steven Cheng is Buffer's first growth engineer!
Steven—who lives in Taipei, Taiwan—works on all things growth at Buffer, building out the growth dashboard, analyzing experiments and other data, and making recommendations to the product team.
Steven has a ton of startup experience under his belt, spending 4 years at security startup Amorize Technologies through its acquisition 2013. He then worked in Beijing on a location startup, before joining Buffer earlier this year.
Steven is an incredible engineer who also understands extremely well the importance of scrappiness as part of our early growth team. We often have to change direction, explore new experiments and throw work away, which can be a tough challenge. It's been fantastic to have Steven's startup mindset to help us push forward. One of my favorite quotes from Steven is this:
"Startup life is like riding a broken bicycle: you fix it and ride it at the same time, the last thing you want is to stop."
What has stood out to me the most with Steven on the Buffer culture side is his commitment and focus on personal improvement, especially his dedication to ongoing character improvement. He is also an avid runner and has worked on several awesome side projects by himself before joining us.
Straight from Steven:
We ask each new team member to write a little something about themselves for Buffer's team page as well as answer a few fun questions (adapted from Vanity Fair's famous Proust questionnaire). Read on and get to know Steven a little better:
Steven on Buffer:
"Working in tech startups is something I love to do so much I think I will never get bored with it. And it gets even better to work alongside an ass-kicking team exactly like Buffer. Everyone here is incredibly talented and full of passion, more importantly, super fun to work with. I love to code, build things and enjoy life to the fullest. When I'm not gazing at Buffer analytics, you will find me experimenting with mixing drinks, working out or chilling with my friends.
What is your idea of perfect happiness?
To be out in an open wilderness and completely free from everything. I remember a road trip I took in Germany under Alps with Sigus Rós playing from the speakers. That was an incredible moment.
Which talent would you most like to have?
"I'd love to be good at DJing. It's super sexy and makes people happy."
Where would you like to live?
"This is something I'm still trying to figure out. I'd say San Francisco for now because of all the inspiring people there."
What is your current state of mind?
"Thinking hard on how to sound cool and not corny answering these questions. Hahaha!"
What is your motto?
"Do one thing every day that scares you." – Eleanor Roosevelt
I'm excited to see where Steven will help us take our growth and optimization efforts at Buffer—he's already had a terrific impact. You can find him on Twitter here and I hope you get the chance to chat with him!
(Oh, and we're always looking for our next new team member – here are our current open positions!)