How to Use Social Media to Build Connections and Grow Your Career
It's more important than ever to understand how to use social media for professional growth. In this article, we'll be talking about different ways social media can impact our professional lives and how you can use that to your advantage to grow your career.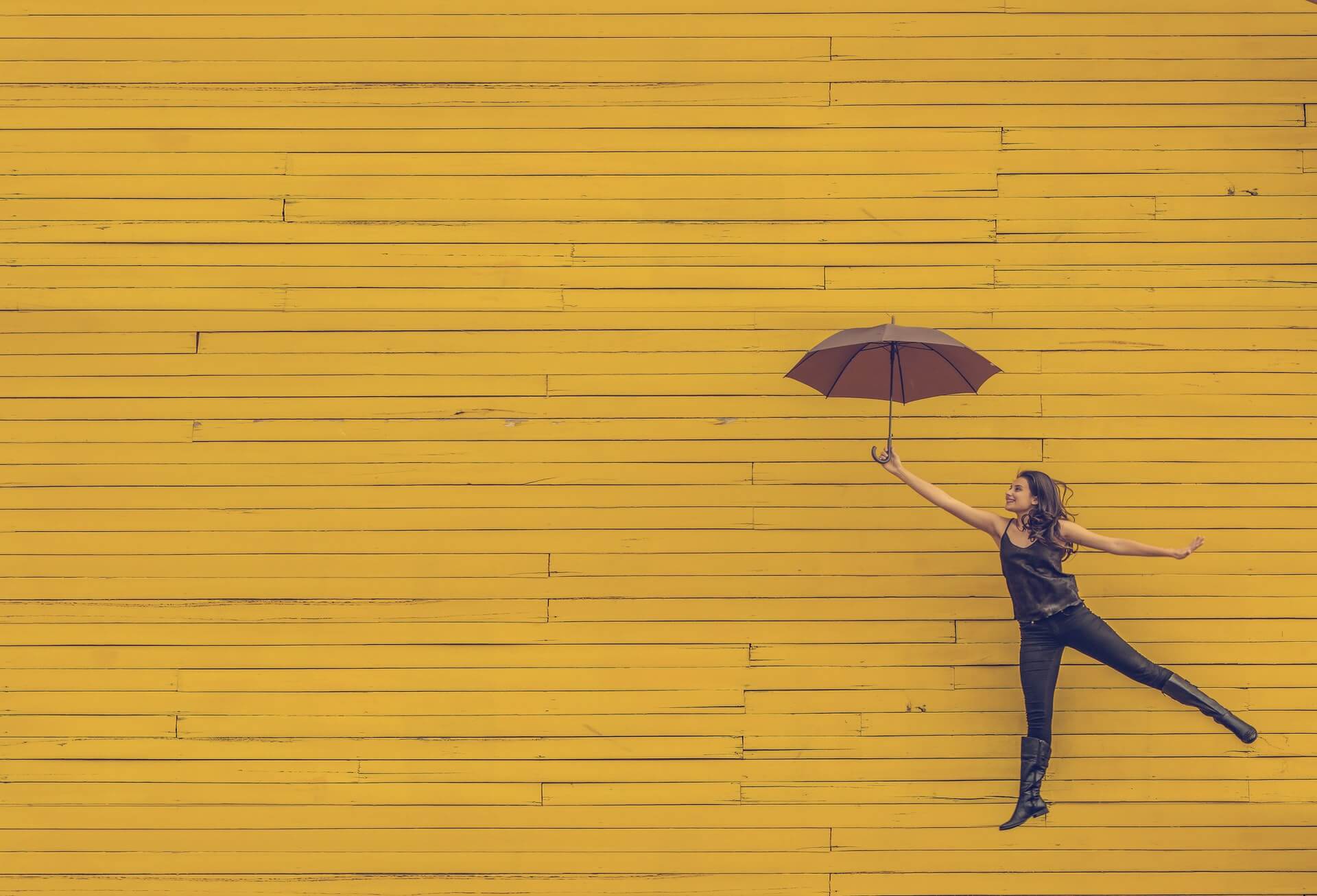 Photo by Edu Lauton on Unsplash
Social media plays a big role in how we exist on and offline. From the platforms we are active on to the type of content we engage with, it's not unusual for people to form (and break) connections based on the platforms they have in common. Folks on Twitter are typically ahead of the curve, always knowing about trends ahead of everyone else while LinkedIn is the professional growth platform for the serious-minded.
With everything that we like and share making up pieces of our digital identity, it's only natural that our careers are also impacted by our online presence. And with remote work on the rise, it's more important than ever to understand how to use social media to connect with peers and mentors.
In this article, we'll be talking about different ways social media can impact our professional lives and how you can use that to your advantage to grow your career.
How can social media impact your career?
Many professionals feel that unless they are employed in digital marketing, their online persona has little value to their career. However, there are many reasons why you should care, not least because it's now standard practice to look through prospective employees' social media.
It's not uncommon for recruiters and the companies they work for to dive into a candidate's social media to look for red or green flags – whether this is ethical or not is still debatable. Your social media profile is essentially a microcosm of who you are and everything from the content you share to who you follow can say a lot about you.
Another reason to be conscious about your online presence is that it can help you build a quality personal brand. It's not just about making sure you're not being a jerk online, but also about curating your voice so that the real you comes across visibly and authentically.
And last but not least, social media can help you engage with people you may otherwise have not come across before. Tara Bennet, a practicing astrologer at Medium Chat, highlighted networking on Facebook groups as a strategy that helped her expand her reach and client base and ultimately grow within her industry. She shared, "Harnessing the power of social media was key to my success. Without the use of social media, my clientele and job opportunities would really have been limited, especially given the size of my niche."
Building relationships online helped Tara to grow personally and professionally. And that's where the true power of social media lies – you can interact with a diverse range of clients and potential employers that otherwise would have been impossible to reach.
How to use social media to create connections and grow your career
Now that you know the power that social media has to impact your career, here are some ways to use it to put your best professional foot forward.
Note: The word 'professional' is used very loosely here – your voice and personality is the most important thing about how you go about using social media. The over-curated tone is not for everyone, so take these tactics and apply them to your personal brand in a way that feels genuine to you.
Set up your social media strategy
Social media platforms are all different, no matter how much they try to imitate each other. You can get different things out of different platforms, but some are more effective for career growth than others.
Evaluate the available platforms and decide which is right for you
Social media changes all the time, so it's important to keep up with the evolution of the platforms and to keep looking for ways to optimize your use of the available tools.
LinkedIn
Known as the super-network for professionals, LinkedIn is a large platform (over 830 million total users) that many do not take advantage of. Most people just see it as the place to go when you want to get a new job, but it can do so much more for your career.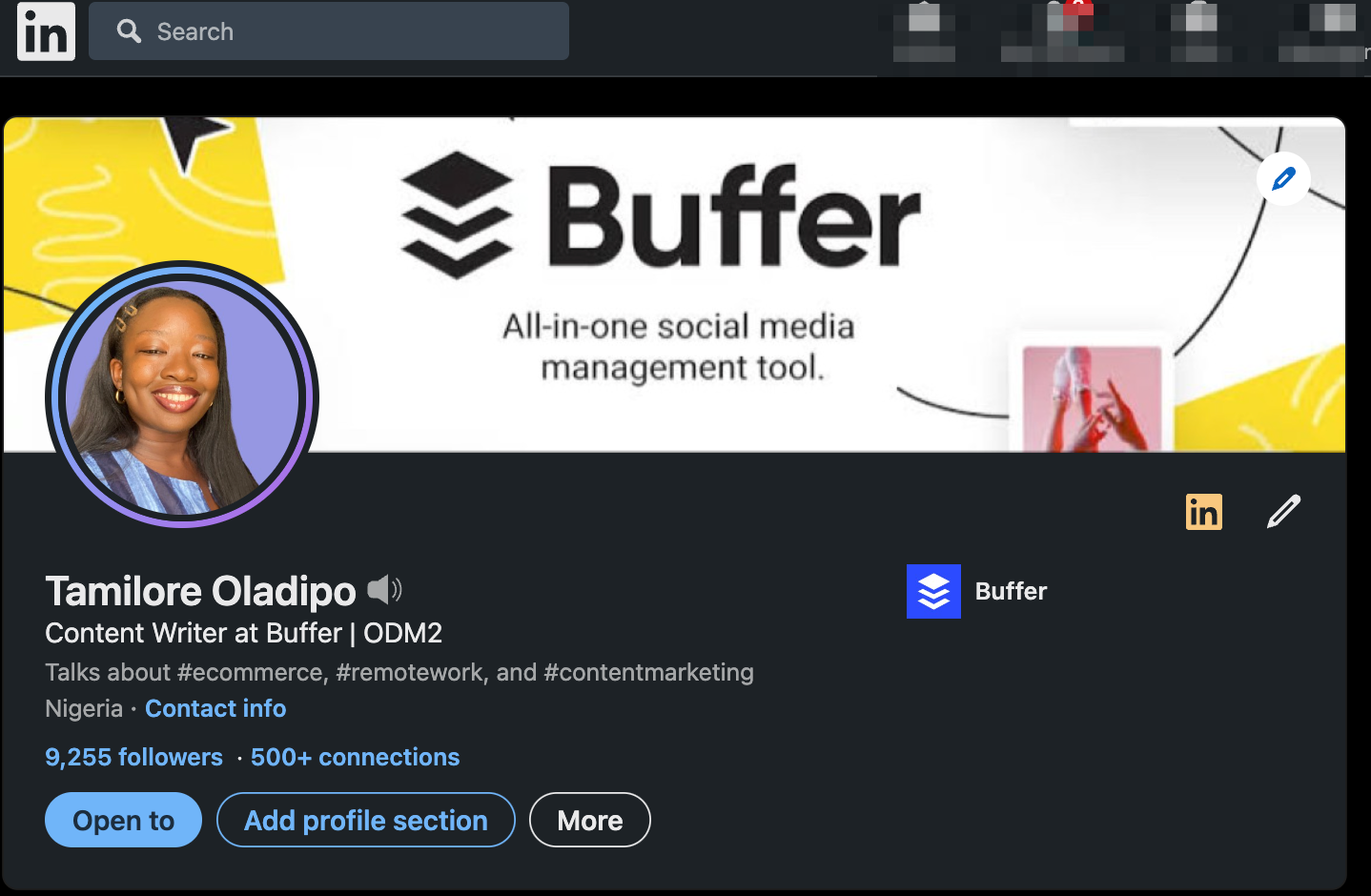 You can share updates about your professional life, connect with people from all over the world, give and receive professional recommendations from peers and managers, and much more.
Polywork
The younger, cooler sister to LinkedIn, Polywork is a platform for professionals that are also multi-hyphenates. The idea behind the platform is that careers and work have evolved, so the ways we present ourselves should as well. On Polywork, you not only share what work experience and skills you have, but also the things you do outside of a nine-to-five.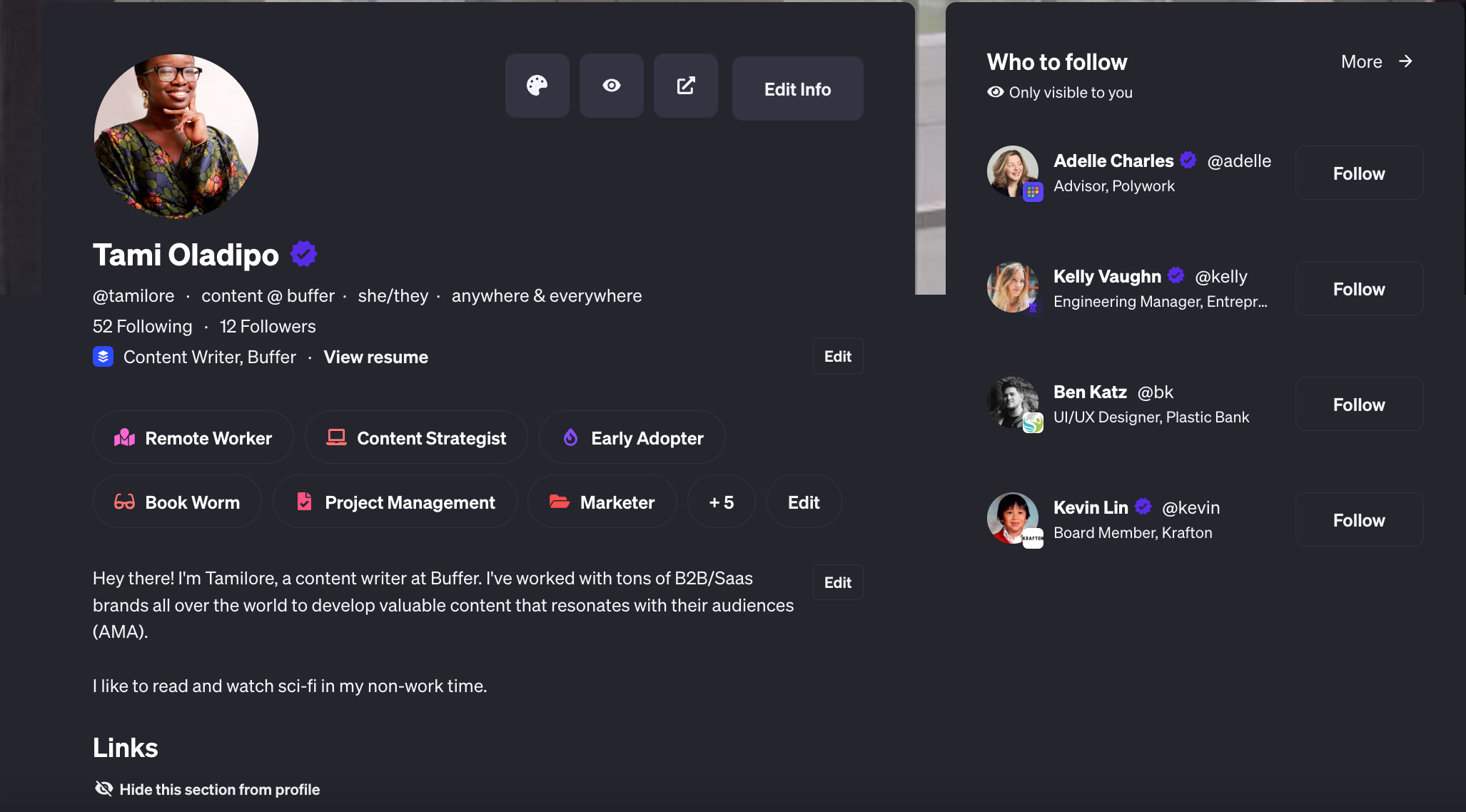 Users can include the podcasts they've been on, creative projects they're working on, and apply to or share potential opportunities for collaboration.
As the founder, Peter Johnston, put it in this post, "The reality is that today we are all more than our job titles. Whether it's music executives who also manage real estate portfolios, NBA players who also invest in startups, software developers who are also photographers and memers, or actors who also run tequila and gin companies. The polywork trend is very much alive."
Twitter
Twitter is a great platform for connecting with people. We've seen tweets of people meeting on the platform and getting married, to people "shooting their shot" at their dream company and winning free products or getting a job (my own brother did this).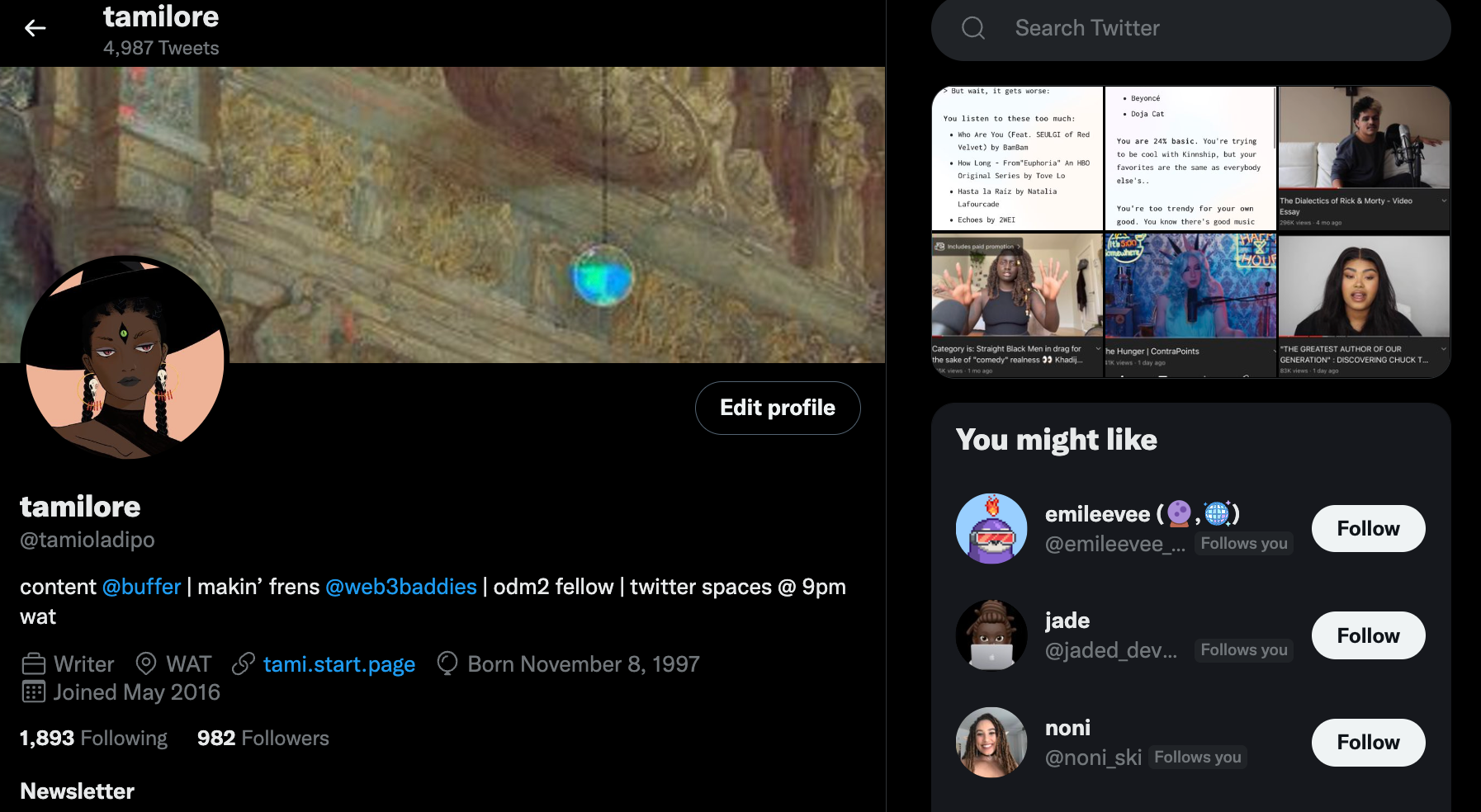 You may not be able to get a job directly off tweeting at your favorite company, but you can connect with the people that work there and engage with them. Twitter is more personal than LinkedIn and allows you to participate in conversations directly with the people having them instead of just commenting on their posts.
Instagram
Instagram is a wildcard when it comes to job searching, especially because it can do more harm than good to a job search. However, it is a great platform to take advantage of, especially for the more creative class. From social media managers to photographers and videographers or even UX designers, the visually-oriented platform presents many opportunities to present your personal and professional brand in a compelling way.
TikTok
Despite the platform being known for funny and irreverent content, I personally see TikTok as a great way to connect with your dream company (or people who work there) in a more informal way. The type of content on TikTok is meant to be genuine and authentic, almost irreverent. So it's a great way to show off your professional self without coming off as stuffy or impersonal.
The platform even started piloting TikTok Resumes (videos of you detailing your skills and experience) in 2021, to help its young audience with job searching.
Final Note
When deciding which platform to use, it's important to remember that you don't need to be everywhere. Paige Arnof-Fenn advises, "It does not matter which platform you choose just pick one or two that are authentic to you."
Audit your existing social media accounts
If you've had your social platforms for a long time (and you might likely have), you need an audit. Even if you don't have any particularly controversial opinions, a social media audit can help you understand the following:
Are your social accounts framing you in the best professional light?
Is there anything you don't want to display on your social media?
What is the best way to share your personal and professional accomplishments?
Here's a three-step routine for performing a social media audit for your personal accounts.
First, locate and document all your social media profiles – this helps you understand what is representing you out there. Here's a basic spreadsheet that details all my accounts and their bios which is what I use when doing an audit.
Update or complete the necessary details. Remember to keep a consistent tone, while also communicating to the audience of that platform. For example, my TikTok and Instagram account bios just say 'content @ buffer' whereas my LinkedIn and Twitter go into more detail about me.
Look through the posting history of each account for anything you don't want to be associated with the current version of you. This could include old ideas you've grown out of, or pictures that you don't want the world to see anymore (I have lots of those).
An audit is great because it helps you consolidate your personal brand as represented on social media. The process of understanding what people see when they search for you may also lead you to deactivate old accounts you no longer use or need.
Connect and engage with people regularly
When it comes to connecting with people for career growth, it's really about quality over quantity. You want to connect with people whose content/views/takes match what you want to achieve and who you're trying to become.
A good rule of thumb for following people is finding who has the career you want to have in three to five to ten years and so on. These people can be a good model to follow, even if your journey won't look quite the same as theirs. Spending even 15 minutes a week searching can net you hundreds of quality contacts.
Online communities are a great starting point for your search. A simple Google search with terms like 'communities for marketers/UI designers/women in tech' pulls up communities like Elpha, Demand Curve, and Dribbble. These communities host and house great resources and members that you can learn a lot from about growing a career in your chosen field.
Another way to search is to look for the people that the leaders in your industry follow. This tactic is especially useful on Twitter where you can see which people are mutually connected. Experts tend to run in the same circles, so the people they follow are usually also highly experienced and share great content.
Create content that connects with people in your industry
You'll also need to go a step further than just connecting with folks on different platforms — visibility is key. To get on the feeds of the right people in the right companies, you'll need to be active on social media. This means liking, sharing, commenting, and generally showing up as much as possible. And for some people, it also means creating content. It's a step further than most people go, but it will help you become well-known among your peers and potential employers.
Content is a broad term for what I mean here, which is taking advantage of the available features of the platforms you choose to be active on. Think about how you want to present yourself on social media. Some folks naturally love to share their passion projects online and are lucky that those projects happen to be visually and narratively appealing because that works for platforms like TikTok and Instagram. Others may find more success in writing about the impact that their work has had or challenges they're facing on LinkedIn or Polywork.
Paige also shared that creating and sharing authentic and informational content has helped grow her business. She advises, "You can do this either by sharing a great article you've read recently or if you truly want to make valuable connections and represent yourself as a talented thought leader in your industry, by crafting your own articles (or content). This does not require big budgets but it does take time."
TikTok creator Riana Singh is one of many people creating content on social media with the aim of getting hired. She shared a video detailing her experience and interest in interviewing for a TikTok Newsroom position.
On another platform, Amanda Serra found out about her former employer Sand Cloud through her Instagram Explore page and became a brand ambassador for them. In her story about eventually getting a job with the company, she mentions that she would add her own spin on the content she was sharing about them which piqued their interest and eventually led to a job for her.
These are just some of the ways different people use social media to their advantage when looking for a new job.
A practical way you can start crafting your personal brand on social media is to set goals that you want to achieve with your social media and apply different tactics to see what sticks.
If you're looking for a new job, your goal might be to connect with more people at the companies you're applying to and set up coffee chats. If you want to be more well-known within your industry, you might set up Instagram Live chats or write a Twitter thread every week on a topic you're familiar with.
Whatever you choose to do, make sure it's true to who you are and more importantly, is a sustainable way to put yourself out there. Don't stretch yourself thin for the sake of creating content – take care of yourself and your mental health first.
Strike a balance between showing up and avoiding pressure
It can be tempting to do all the things platforms say are important for the ever-elusive algorithm, but it's also important to keep your sanity. Career growth is a long process, one that won't stop till retirement for many people. The 'hustle and grind' mentality is not sustainable, nor is it good for mental health.
To avoid burnout, set boundaries for yourself and avoid obsessing about numbers. Growth takes time – think of your personal brand and the social media you use to grow it as a long-term investment.
A great way to reduce the burden of publishing and growing on social media is by thinking up and scheduling content in advance which you can do using Buffer. Get started today ➡️