There's a really great saying about how we need to experience some bad times in life to give meaning to the good times.
I like Dolly Parton's take best: "The way I see it, if you want the rainbow, you gotta put up with the rain."
I'm living a life packed with rainbows these days. My husband and I have just celebrated the biggest and most successful Pride in London festival, where I celebrated my community and my identity along with dozens of friends and thousands of allies. I work with a supportive team at Buffer where I'm able to be my authentic, open self and have my husband fully welcomed into our extended work family.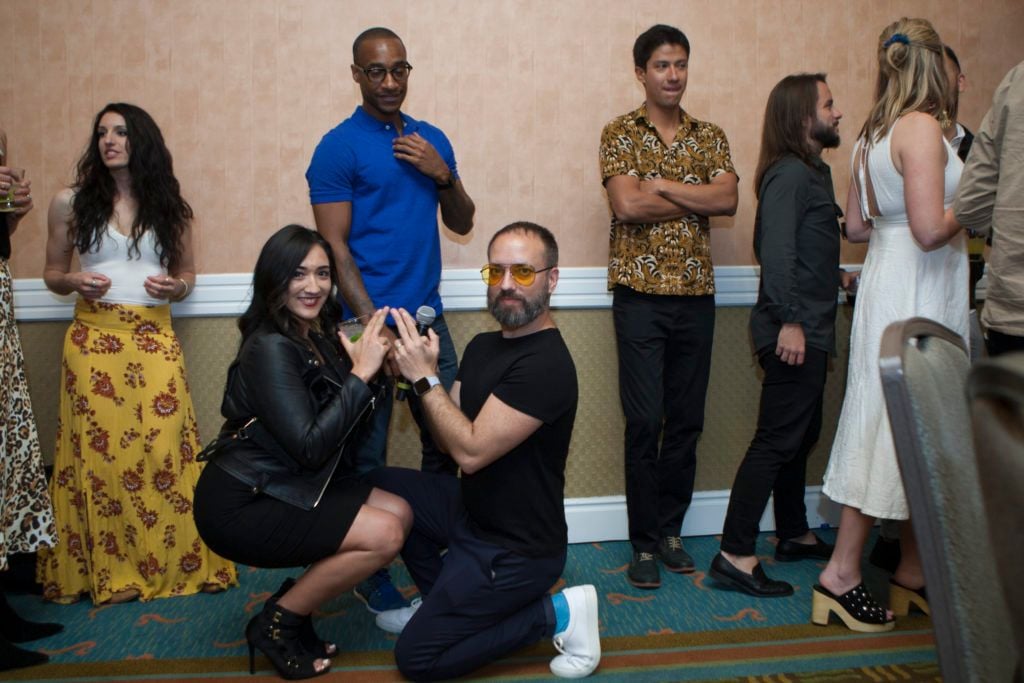 I'm living my best life as an out gay man, on my own terms. But if you're reading between the lines here, you might guess that to get to the rainbows, I've put up with a decent amount of downpours.
---
'I had to hide who I was'
I figured out that I was gay in the era of the AIDS crisis. It's tough enough to be a teenager at the best of times, and I struggled with a crippling sense of doom and developed such an intense shame that I felt that I had to hide who I was from everyone.
At that time, my future felt hopeless. In fact, the painful truth is that I didn't see any kind of future for myself at all. I felt disgusting and broken; I didn't see how I could have a life worth living. I anticipated rejection from my family and friends, and I didn't give them the chance to reject me first. I moved away.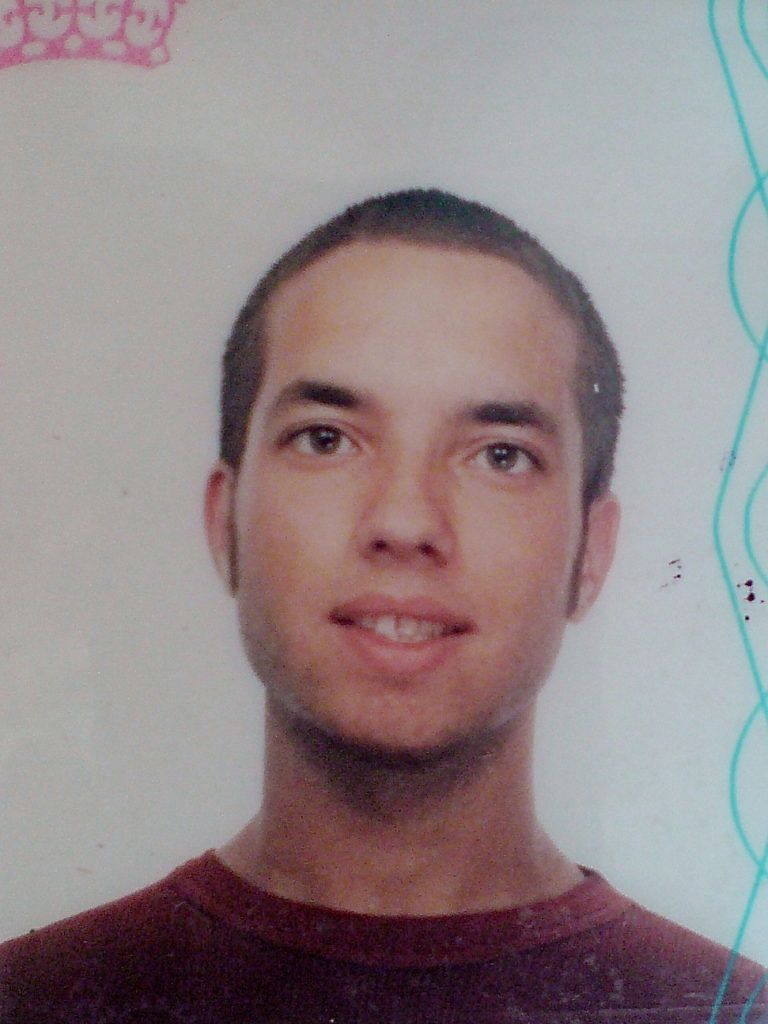 I started out working very hard to be 'straight-acting'. In the first few jobs I had, I was very conscious of the way I dressed, how I behaved and spoke, checking myself in case I gave myself away. I wasn't confident in my identity, and I didn't feel strong enough to handle how people might react if they found out. And when a few people guessed or asked, I denied it.
I felt disgusting and broken; I didn't see how I could have a life worth living.
What I didn't realise at the time was how much energy I was spending in keeping up the pretence, out of shame and fear, by constantly second-guessing my behaviour and appearance. That's energy that would have been better put into my work. I must have come across as awkward or distant to people who knew me, and I regret the way that limited my chance to build strong work relationships and friendships.
'I started to have hope'
As time passed, I started to find myself working in environments where I felt comfortable enough to come out to trusted colleagues.
I remember vividly the day I told a coworker about a date, and when I mentioned the date was with a 'him', what a relief it was that she was simply excited for me. I started to have hope, and although those first steps in coming out were terrifying, I'm so grateful that I had friendly and kind people to be there for me.
Coming out isn't something you do once in your life; it can feel like there are situations where you've got to decide if you're going to open that closet door on a regular basis.
When a taxi driver makes small talk, checking into a hotel, or when you're interviewing for a job. Asking yourself, do I feel safe? Is it worth it? It has indeed got easier, and with every positive reaction, my shame and fear have lessened.
What an inclusive company culture feels like
When I was applying to work at Buffer, I'd already got to know enough about the company and culture to know that it could be a place where I wouldn't need to hide or to pretend. Buffer is almost as famous for its company culture as it is for its social media marketing tools, and the push for radical transparency had sent me an incredibly reassuring message.
I was confident enough that in my interviews with Carolyn and Joel, it felt completely natural to mention my husband – it was just a normal part of the 'getting to know each other' process. If there'd been any tension, or anything felt 'off' with those conversations, I would have thought twice going further with the application.
'Something 15-year-old me could never have dreamed'
Today, the reality of working at Buffer is something 15-year-old me could never have dared to dream of. When we're hanging out in Slack and sharing our plans for the weekend, I'll just as likely mention drag queens, cabaret and glitter as I would a shopping trip or a visit to family. When teammates visit London, I love taking them to my favourite bars in Soho's gay village!
I'm also incredibly grateful for the way that my husband is very much a part of the wider Buffer family of significant others, families and special people. He's attended two of our company retreats, and a few other get-togethers we've had, including the Christmas party we had in London last year.
He's active in the Facebook Group for Bufferees (our nickname for significant others). I will never take for granted that I'm able to chat about him in the same way as any other significant other, and that teammates will naturally ask about him and how he's doing. It's a simple thing, and very special.
Finding my authentic self
Being able to be my authentic, open self makes my life much easier and better. I can just be me, rather than a false version of me, always thinking twice about how I come across or lying about my personal life. The fears of my teenage self have turned out to be so completely unfounded.
I've built strong, authentic, long-lasting connections and friendships with my teammates. There are folks on the team who might not have had the chance to meet a gay person before, and I've had opportunities to share insights into my life with them (as well as some glitter at our company retreat dinners).
It's more than glitter and parties
Being an out gay man is more than glitter and parties. With the absolute privilege of being able to live and work authentically, I hope to be a positive role model and an example to others.
For folks who are questioning their identity in any way, there can be a lot of fear about how life might change after coming out. I hope that I can be an example of how good life can be, and break down some stigmas and misconceptions.
If someone had a family member or a child who identified as LGBT+, then perhaps by knowing me, or by chatting to me or asking questions, I might be able to alleviate some of those fears and concerns, or open up a path to better conversation with their family member. When someone feels able to share such an important part of their life, perhaps for the first time, it's an overwhelming honour and privilege.
The fears of my teenage self have turned out to be so completely unfounded.
I can't imagine working again in an environment where I'd feel the need to hide or lie about myself, yet that remains the reality for many. It takes an amazing organisation to create the type of culture where I'm able to operate at my very best as a result. I couldn't be more grateful to Buffer and to my wonderful teammates for leading by example and changing the world for the better.