I'm super excited to share that Niel de la Rouviere has finished the 45 day Buffer Bootcamp* and recently accepted our invitation to join the Buffer team full-time!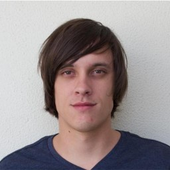 Niel is from South Africa and works on Buffer all the way from Taipei (we're a distributed team). Niel has lots of experience with various different JavaScript frameworks such as Backbone.js and AngularJS. It has been amazing to witness Niel diving in and taking over with the front-end, especially bridging a gap we had between Brian, our designer, and Colin, our back-end specialist.
Niel signed up for Buffer very early (October 2011) and had been on the Awesome Plan for a whole year before starting to work with us! In addition, he is an incredible fit with the culture we have in place at Buffer. I personally have enjoyed numerous interesting conversations about our different values such as transparency and self-improvement.
You can follow Niel on Twitter @nieldlr.
*A little about the intro period: Everyone who starts at Buffer is at first a contractor for 45 days. We see that time similar to a dating period. The reason for this is actually quite simple. It always felt a bit odd to me to make a full commitment after a few interviews for someone to start full-time. Instead, we felt it's better that the company and the new person on the team both get to know each other quite a bit beforehand. During that intro period, we place a special focus on looking for culture fit and alignment with the Buffer values.