How Monetized Content Has Supported my Retail Store to Build a Six-Figure Business
Whether you're a business owner looking to use content to grow your brand, or a content creator wondering about launching another stream of income, learn how to marry content and retail in a way that can lead to incredible results.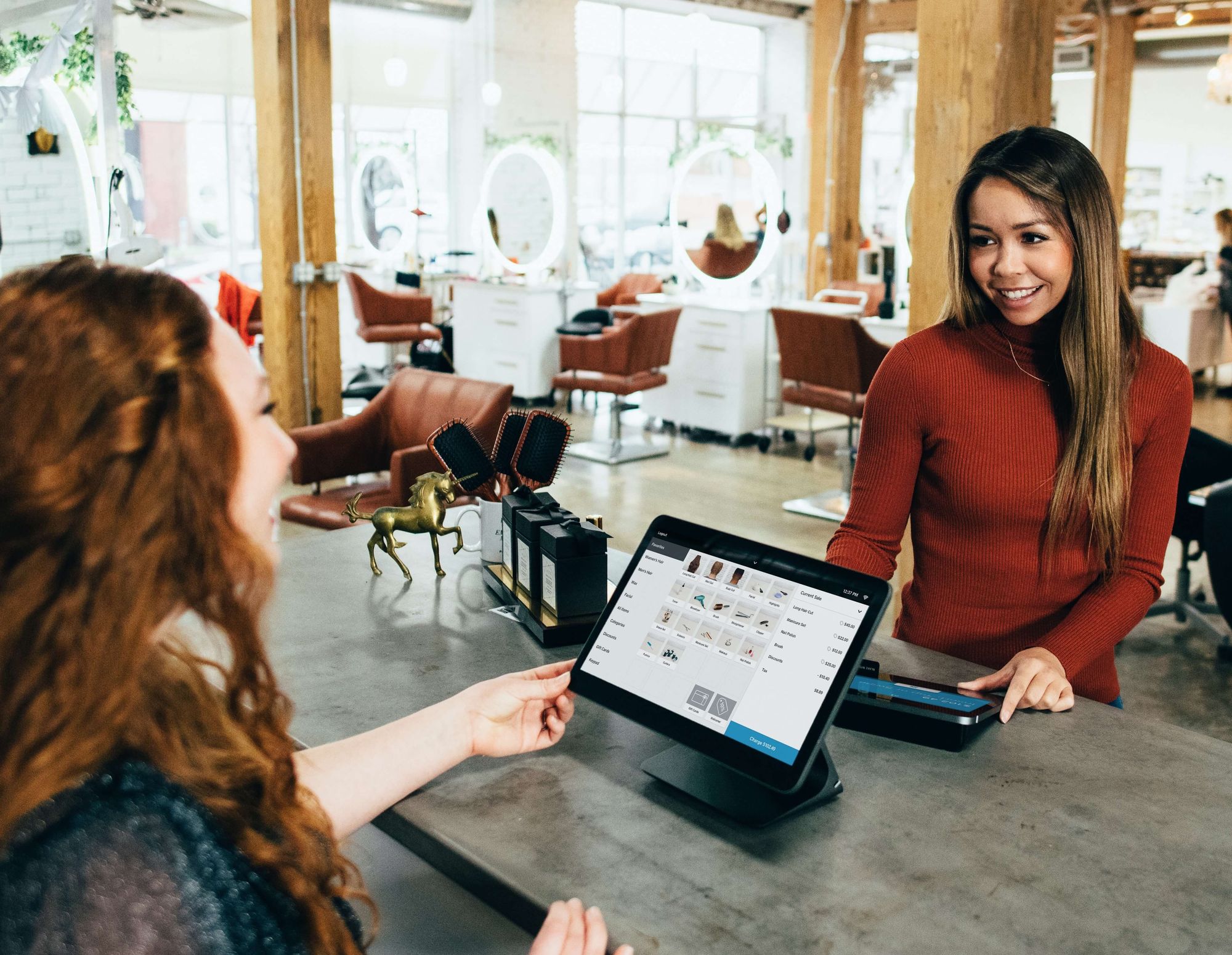 Photo by Blake Wisz on Unsplash
In my dream world, I'd be a content creator full-time. I've been an influencer at heart since 2009, before that was even a thing you could be, and have spent my career looking for ways to make a sustainable living from sharing my passions and expertise with the world. As the face of Period Nirvana—the most comprehensive website and educational resource on the topics of menstrual cups and other reusable menstrual products—I spend a good portion of my time making fake blood and sitting on a toilet filming myself, and I love every second of it.
But I've also been in the online content world long enough to know that making a living from content alone is a grind. You can have a million views on your Instagram Reels or YouTube videos and still not make nearly enough money to support yourself. Your income can also be wildly inconsistent month to month. I'm not saying it's impossible to make a living as a content creator, but I found it challenging to make the math add up based on my previous experiences in the industry. When I started brainstorming the launch of my new brand, I realized that if I wanted to be able to consistently provide free, educational content that makes millions of peoples' lives easier, I needed to find another way to monetize it.
So, alongside my educational brand, I decided to launch an e-commerce store dedicated to reusable menstrual products: Period.Shop. Thanks to this unique hybrid business model, I've been able to reach multi-six figures in revenue within just two years of launching the brand. This year, I anticipate that I could reach $1 million in sales.
Whether you're a business owner looking to use content to grow your brand, or a content creator wondering about launching another stream of income, here is why this approach works so well, plus some of my advice for marrying content and retail in a way that can lead to incredible results.
I use my content to advertise for my own products
The content I create on Instagram, TikTok, YouTube, and my blog serves as marketing for my shop. Not only does it help me build thought leadership and a following of potential customers who trust me, I can use every single video I create as an advertisement for the products I stock.
For me, this is more effective than trying to get other brands to pay me to advertise their products in my content, especially considering companies in my niche don't tend to have huge ad budgets. My retail store also allows me to earn money from the products I'd be recommending anyway—instead of sharing an affiliate link and making a small 1-5% commission, I can push viewers toward my store that has higher margins (40% on average). Though these higher margins also come with the higher overhead costs of operating a retail store, I still find I'm able to turn a better profit than I would be able to via ad revenue, affiliate links, and sponsored posts.
In April 2021, our content strategy paid off with our first viral TikTok that netted Period.Shop an $8,000 day. One video instantly boosted awareness of our account and brand. Multiple viral videos on Instagram, TikTok, and YouTube have fueled continued success and growth while gaining our brand global recognition as the top source of menstrual cup and disc education.  
The income I make from the store gives me the freedom to create the content I want to, without juggling other brands' demands or stretching myself too thin doing something else on the side to make money. The content itself is also monetized through programs that pay creators for the eyeballs they receive—such website ads, Reels Bonus, TikTok Creator Fund, and YouTube ads—though I see that more as bonus income each month rather than having to rely on it to support myself and my family.
I've kept my content more educational than promotional
That said, the biggest mistake I see people make when trying to grow content channels to support their business is focusing too much on selling their products. A far more engaging approach is to educate your audience on your niche.
Yes, I talk about and demo the products I sell, but I also answer questions about products I don't stock and menstruation in general. Why? Because I want my community to feel like I'll provide value whether they buy something from me or not. When they feel like I'm really here to help them and am not just out for the sale, it helps people connect with the brand. Plus, it builds trust: when I share information about my products or recommend something I do sell, my followers know it's coming from a place of true expertise.
Think about what you're the expert on, or what you're passionate about, related to the products you sell, and lean into sharing that. It will help you create content that really resonates instead of content that comes across as disingenuous and salesy.
I created a strong lead magnet to tie everything together
Of course, you don't want the content you create to be completely disconnected from the products you're selling, either. A strong lead magnet—or a free resource you offer customers, typically in exchange for their email address—can be a great way to drive people to your site without it feeling like you're pushing a sale.
My primary source of sales is our quiz funnel. My videos on TikTok or YouTube primarily point to further content on my educational site (rather than pointing directly to my shop), where our quiz will help people find the right product (even if that's not a product we stock!) and encourage them to join our mailing list. We also have other resources on the site that provide value while also driving toward some of our products, like our comprehensive menstrual cup chart and our filterable cup and disc finder.
If I ended all of my videos by pushing people directly to buy my products, they could start sounding too marketing-heavy, fast. Instead, a compelling lead magnet allows me to have a gentler call to action, directing viewers to a resource where I can help them find the best products for their needs and further build trust.
I didn't put all my eggs in one content basket
Another mistake I see businesses and content creators make is going all-in on one channel. Maybe they had a video go viral on TikTok so decided to double down there, or they feel most comfortable on Instagram.
I get it: Creating content takes time, so you don't want to stretch yourself too thin over multiple channels. But I always remind people that you don't own your audience on social channels, and they can change the algorithm and take away your growth at any moment. That's what's happening for me on TikTok right now: I used to get 30,000-100,000 views even on my lowest-performing content, and now I'm seeing 1,000 views or fewer.
Thankfully, YouTube is on an upswing right now, so I'm not losing traffic on the whole—which is exactly why businesses need to make sure they're putting out content on multiple channels. You don't even have to start from scratch each time: I will regularly reformat videos from my YouTube into shorter-form clips for Instagram and TikTok. (I also know business owners who hire virtual assistants to take on the work of reformatting.) Yes, it's a little more time-consuming to add this step, but it's so worth it in helping protect me from the whims of social media.
I streamlined business operations to leave time for content
I won't lie: Running a content brand and a retail store simultaneously is a lot of work. And transitioning from a solo content creator to a business owner having to deal with customers and complex logistics was a huge adjustment.
But I've found ways to streamline my business operations to ensure I still have plenty of time and brain space to be creative and make content. For instance, I've worked with a local 3PL (third-party logistics) fulfillment center from the start, which means I don't have to spend time shipping out orders. I do customer service myself, but try to time-block it, starting and ending my day answering emails so I can have large swaths of content creation time in between. But there's so much to do when running a shop—from managing vendors to creating listings and product photography—and I'm still the one doing most of it myself.
When I have to take time away from my first love (creating content) to work on building the retail side of my business, I try to remind myself that I'm investing in financial stability, both now and for the future. One of the other challenges of making a living as a content creator is that when you stop creating content, you stop making money. I love that I'm building a foundation so that, if I ever decide to step away as a public figure, I can still have a thriving business.