What does it take to get hired as a social media manager?
Perhaps you're looking for a job in social (or perhaps you're hiring for one). There are a ton of different factors that could go into a successful stint on ever-changing social media. Rather than get stuck, we'd love to help you move forward!
We had the privilege of speaking with HubSpot VP of Marketing Meghan Keaney Anderson about the specific attributes she looks for when hiring social media managers, as well as how a highly successful startup like HubSpot views social media marketing.
Thanks to Meghan, this podcast episode is chock full of solid, actionable advice for anyone looking to further their career in social media, to build their existing skills, and to challenge the way they view social media. We certainly felt inspired after the interview (and after listening to it again and again!). Click below to play the episode and view the detailed show notes.
This episode is available on:
In this episode, here is what you'll learn:
Meghan Keaney Anderson shares the secrets behind the HubSpot social media team and what it takes to be hired as a social media manager. Here are a handful of topics we covered that we think will make an impact for you in your marketing:
How a fast-growing startup like HubSpot views social media, its impact on marketing, and its influence on different channels (0:20)
How to hire a social media manager (and vice versa, how to get hired!) (6:10)
The background, skills, and outlook that many great social media managers have in common (8:38)
The goal-setting strategies of social media results (11:36)
How to get started on a new social media channel (17:38)
3 tips for someone looking to grow their career in social media (23:25)
3 Tips for Getting Hired as a Social Media Manager
In Meghan's words …
1. Get out there and start creating content.
That is going to be the source from which all of your growth comes, all of your knowledge of social networks comes. Do not hesitate to create.  We live in an age where anyone can go out and build an audience. If you don't do that, you've lost your mind. If you don't do that and you want to be in this space, it's such a painfully missed opportunity.
I always tell people who are entry-level and are right out of school: make sure you are taking the opportunity to create.
2. Understand the metrics of the content you're creating and the social channels you're learning. Learn them inside and out, know how to report against them, and learn how to push them further.
Don't just rely on views or the basic sort of vanity metrics that you get from Facebook. Try to tie that back into your business and the grow that you achieved because of that.
Being able to communicate metrics in association with social and content creation is one of the most important and overlooked skills that candidates have.
3. Dive into new platforms as they emerge and dissect them.
Really understand what makes them different, what makes them work, what makes content do well on them. And that means you might get into some that are gonna flop. Have a bit of curiosity around the way that interactions online are changing, the way that content is changing.
Mentionable quotes and shareable snippets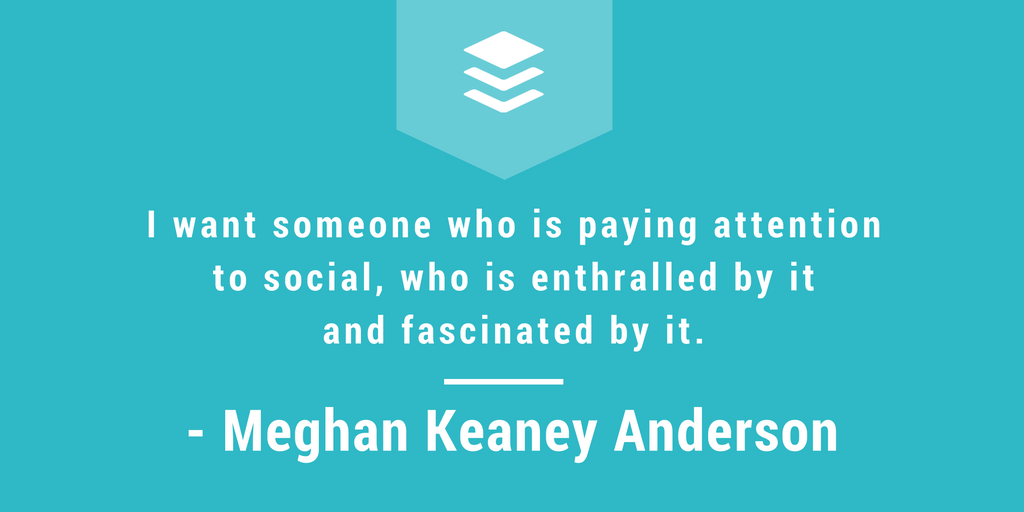 "We really look for people who who have their finger on the pulse of how social is changing. It is one of the most rapidly changing industries right now, and I want someone who is paying attention to it, who is enthralled by it and fascinated by it. … Things shift so fast. If you think about the social media channels that were dominant two years ago and the social media channels that are dominant today, it's just a totally different world."
Trees, forest, universe — the 3 factors that make a great social media manager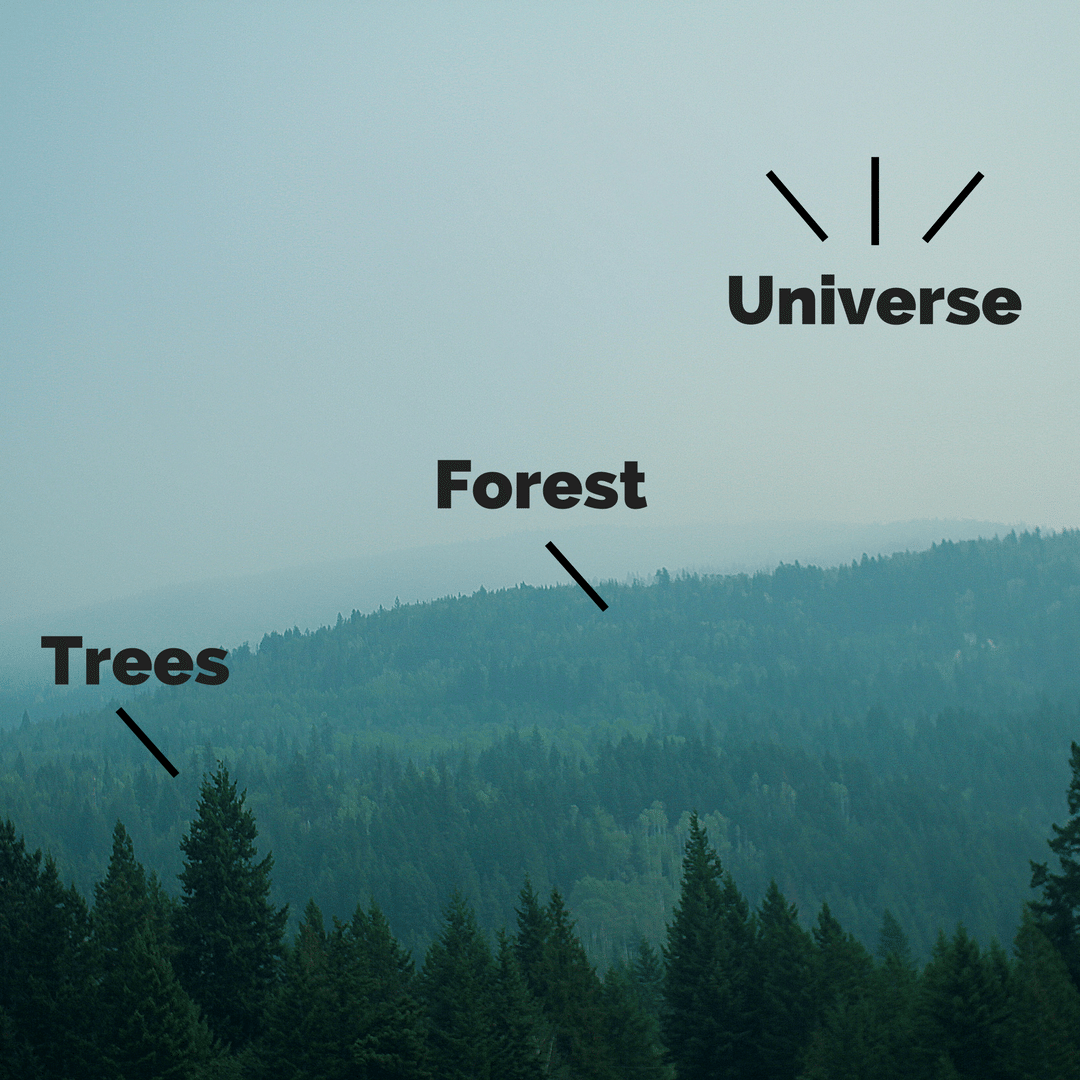 Trees – "… in the weeds, handling individual community management, responses, engagement …"
Forest – "… tie that work into business metrics, generate leads from social, know how to connect those dots …"
Universe – "… fingers on the pulse of how social is changing."
"Detail, strategy, and an eye toward the future is what we're looking for."
Show notes
Thanks a million for checking out this episode! Below are the people, companies, articles, and tools that were mentioned in the podcast. If you have any questions for us, feel free to drop us a line in the comments and we'll respond right away!
People & companies we mentioned
Articles, links & ideas we discussed
BRASS Clothing episode on HubSpot's Growth Show podcast
HubSpot23 – The account Marissa created to get her job at HubSpot (the account is now set to private – but it still exists, and looks snazzy!)
ReadThink, HubSpot's Medium publicaiton
Inbound, HubSpot's marketing conference
How HubSpot measures social media success
"Social is a major driver of leads for us and a big brand differentiator."
— Meghan Keaney Anderson
Leads that were sourced through social (via HubSpot tracking software)
Number of successful campaigns launched
Health of a given channel audience
Churn rates (unfollows)
Follower growth
General happiness of those followers: engagement metrics, qualitative feedback
How HubSpot kicks off a new social media experiment
"I can leverage this strategy to achieve x"
"I want to know that somebody knows how to set a goal, reach that goal, and report on it."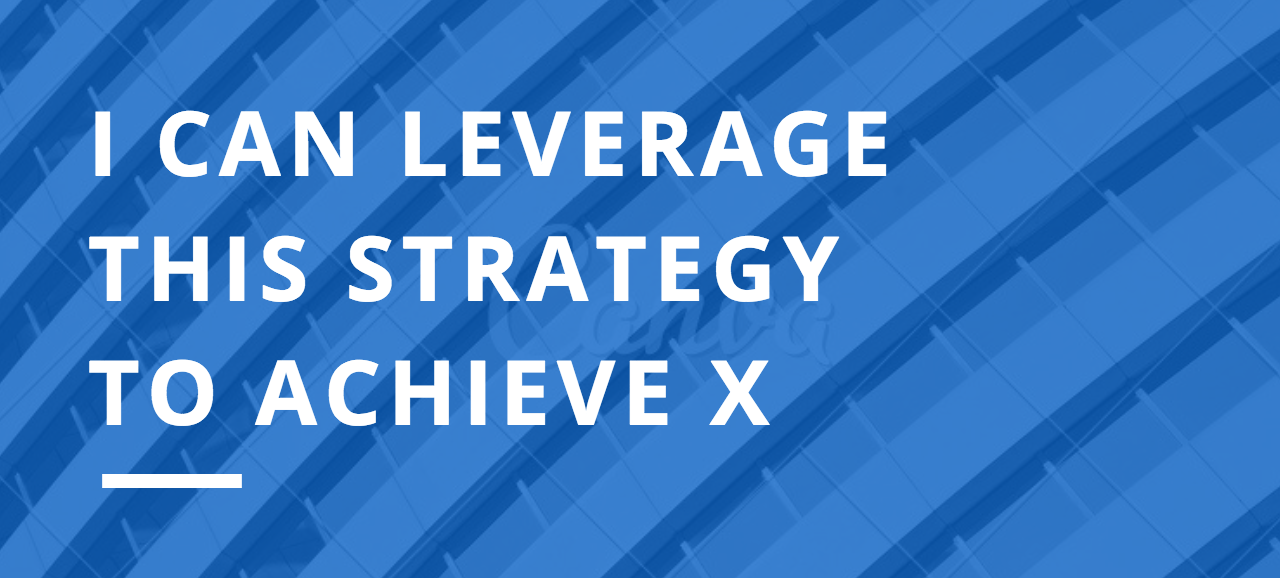 How to say hello to Meghan (and us)
You can find Meghan on Twitter @meghkeaney. You can get to know her company, HubSpot, at HubSpot.com.
Thanks for listening! We'd love to connect with you at @buffer on Twitter or with the hashtag #bufferpodcast.
Enjoy the show? It'd mean the world to us if you'd be up for
giving a rating on iTunes!
—
About the show
The Science of Social Media is a podcast for marketers and social media managers looking for inspiration, ideas, and results for their social media strategies. Each week, we interview one of the very best in social media marketing from brands in every industry. You will learn the latest tactics on social media, the best tools to use, the smartest workflows, and the best goal-setting advice. It is our hope that each episode you'll find one or two gems to use with your social media marketing!
The Science of Social Media is proudly made by the Buffer team. Feel free to get in touch with us for any thoughts, ideas, or feedback.