Everyone is different, and Twitter can be a place to celebrate our differences.
But there are some things that are true for most Twitter users, most of the time.
Figure out how to balance these five factors properly and people checking you out will be more likely to follow you, and people who follow you will be more likely to recommend you to others. The things you share should keep everyone happy and coming back for more!
Get unbalanced, however, and you could find yourself losing Twitter followers. Here are five ways to keep your Twitter followers happy, and help you get new followers at the same time:

Find Your Tweet Frequency
Tweeting too much or tweeting too little can work against you. You don't want to seem boring—or be forgotten by tweeting too little. Plus, it will be hard to gain followers if people see you're only updating your Twitter once or twice a month.
And you don't want to tweet too much and drown out what everyone else is saying. Your followers might be following thousands of other people besides you. You don't want to swamp their timelines with your tweets.
To strike a balance and maintain it, one key is to space out your tweets when you can. The more you can spread things out, the more you can tweet without annoying anyone. Of course anything you tweet by using the Buffer button will be automatically spread out for you, so it can help you find the right frequency, whether you're tweeting too much or too little.
TOP TIPS:
If you're going to be chatting a lot with someone, switch to DMs. Or if you're going to be doing a hashtag chat, consider using @HideChat to hide some of your tweets.
Angry? Count to 140
On Twitter it's very easy to turn your back on people that annoy you.
Take a hard, long look at yourself when you're in a bad mood and ask yourself whether everyone that follows you really needs to experience that firsthand
So ask yourself: do you really need to write that angry tweet right now? Do you really need to complain about something that's bothering you…now?
Occasionally griping about something is fine, of course. But at some point most people have a line, and you should make sure you don't cross it. Besides, you don't want to get a reputation for being bent out of shape most of the time.
Even when you think you're being neutral, it's a good idea to add a little positivity.
That's because the emotions that we naturally pick up on when meeting in person are missing in tweets. Tweets can inadvertently make you look harsh and distant at times. So adding a little fun or upbeat language to your tweets helps to restore that natural emotional balance.
If you find that you've sent out a couple of angry tweets and are already busy writing another one, log off Twitter and log back in, or set the down the phone, walk away from the computer.
When you come back, move on to another topic before starting back in on the anger. That should help you get control. Then if you still want to rant a bit, hopefully you've found some balance.
TOP TIP:
Try to be entertaining, and you can get away with quite a bit. Turning  frustrated tweets into humor is practically a sport on Twitter.
He Who Laughs Last Didn't Get the Joke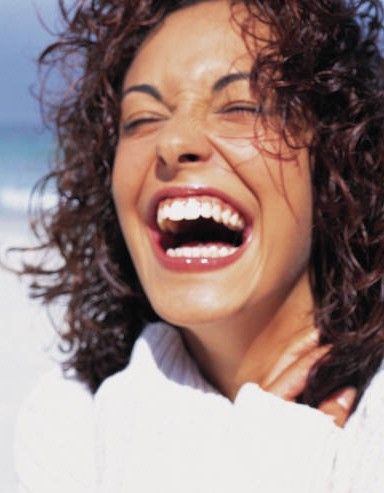 Be funny! Some of the most successful people on Twitter are also some of the funniest.
If you can keep your followers laughing, they'll never turn their backs on you.
Making jokes about realtime news, for example, is a good way to get yourself retweeted, which is a good way to reach followers that you normally wouldn't have access to.
Just make sure that your humor doesn't cross the line—even in this day and age, there is such a thing as taking a joke too far.
For example, try not to stray away from cute and into creepy territory too often.
(Of course, if everyone is already following you for your creepy humor, ignore that advice!) If you see something funny someone else has written, try to write something similar but in your own variation (after retweeting them, of course).
TOP TIPS:
Try to incorporate funny one-liners from movies or TV shows that have something to do with news of the day, what you are doing, or what your friends are up to.
Another very popular form of tweeted humor is to either say something you wouldn't normally say, something really stupid or really obvious, or something as if you didn't mean to say it. Then follow that up with simply, "Oh wait…".
Who The Heck Are You, Anyway?
Tell us about yourself. If you don't, who will? While we don't want to hear about you all the time, be sure you've filled out your bio.
If you really want your followers to get endeared to you, they've got to know you first!
As a baseline, Twitter people will usually follow you longer if they know your gender, nationality, rough age, and most particularly, your interests.
So: don't be shy! It's okay to be a little egotistical sometimes.
You might consider choosing one day a week to share facts about yourself with your Twitter followers. If you really want to make it fun, turn it into a game – tell them four true things about yourself, and one lie, and ask your followers to guess which is which.
TOP TIP:
Whenever you find yourself in a really good mood, rewrite your bio a little bit. See if you can't inject some more humor. Your bio is the best example of how well you can write something interesting in a short space.
Chat, Help, Interact!
First, remember to reply to people, or they'll quickly get the impression that you don't care about them or don't think you're interesting and they'll move on to someone who does reply. You don't always have to reply within hours, but be sure to get back to people in days, not weeks.
But most important of all is simply to interact with people.
Why not add a comment to something before you retweet it? People love to see that something they have written engages you.
And ask questions from time to time. Twitter can be an amazing place to learn something while getting to know people better.
Answer questions too. Be a helper! Helpers often get followers faster than others, because they get more recommendations, and when people check out whether to follow you, they can see you're a real and caring person.
TOP TIP:
Most applications have a retweet with comment setting. Twitter.com however, does not. Integrate Buffer into Twitter.com though, and the option will automatically appear under every tweet.
So, what do you think?
What are your tips for finding a balance in your tweets? Comment in the box below. We'd love to hear from you!