Facebook ads are quickly becoming a staple of almost every successful social media strategy.
They have the power to benefit your business or brand on so many different levels. From understanding your target audience to driving sales to raising brand awareness, Facebook ads are a compelling way to spend your social advertising dollars.
Though implementing a successful Facebook ads strategy is an entirely different story!
We set out to find a company that has a deep knowledge and expertise in driving results with Facebook advertising. The company we landed on? Classpass. Classpass' Mary Rykaczewski has been an integral part of growing their customer base through the use of Facebook and Instagram advertising. And that part of their media budget has only continued to grow due to its success.
In episode #44 of The Science of Social Media, Mary shares Classpass' specific approach to Facebook advertising and how marketers (just like you!) can repeat this scientific process.
A huge thank you to Mary for packing this episode full of inspiration and actionable takeaways for social media managers and marketers looking to build a thriving Facebook ads strategy.
This episode is available on:
In this episode, here's what you'll learn:
Mary Rykaczewski shares the Classpass' scientific approach to Facebook advertising, including how they identify their target audience, where they spend their money, and how they test ads. You'll also learn other great things like:
Classpass' story of success with Facebook ads
How powerful advertising can be for geo-location targeting
What you can learn from running 500 Facebook ads at the same time
How to select relevant goals and identify your target audience
A step-by-step guide to getting started with your Facebook ads strategy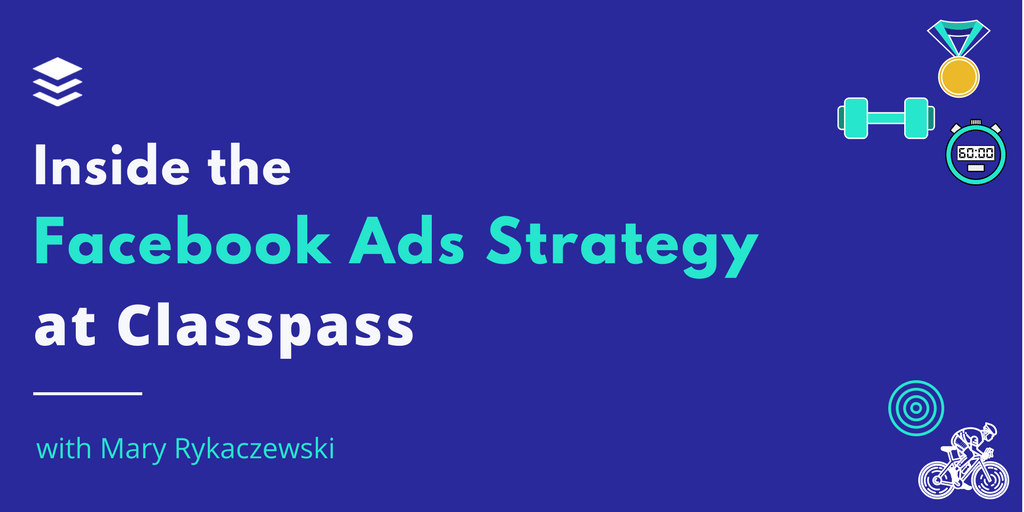 3 Takeaways for Marketers Looking to Set Up a Thriving Facebook Ads Strategy
In Mary's words…
1. Be strategic
The key is to be as strategic as possible as to where you spend your Facebook ad dollars. If you have a small budget you have to be as highly targeted as possible.
2. Feed the funnel with new users
Make sure that you're feeding the funnel with new users in order to have a big enough pool that you can Retarget against over time. Many marketers spend most of their time on Retargeting ads because they perform so well, but they're forgetting the fact that they are still not driving a new audience base or interest.
3. Watch audience overlap
As you're starting to think about all of the different audiences that you want to target, make sure that you're taking care of any audience overlap. That's something we face a lot. You have to be careful not to compete with yourself in your Facebook ads strategy. You can do things like excluding your Retargeting or look-alike audiences.
A Great Moment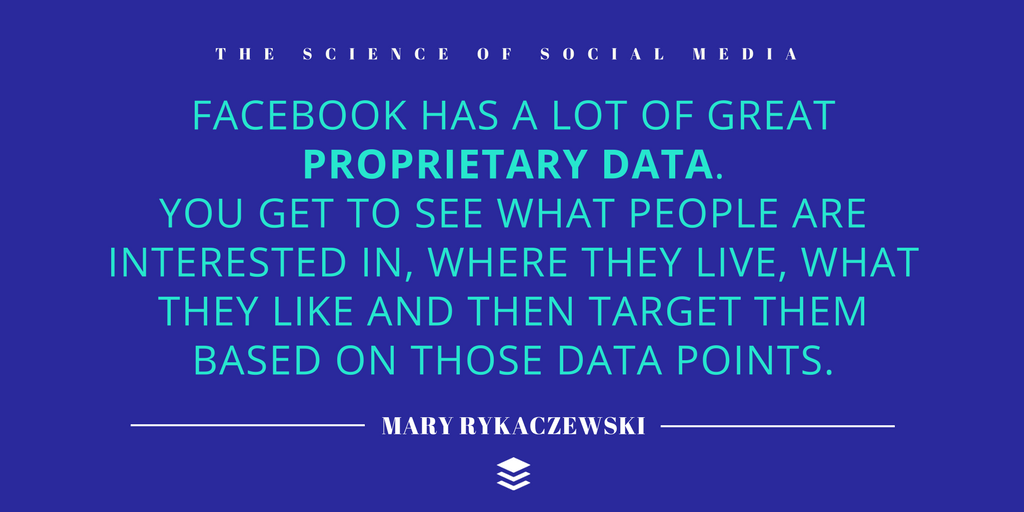 "Facebook has a lot of great proprietary data. You get to see what people are interested in, where they live, what they like and then target them based on those data points."

– Mary Rykaczewski
Awesome People and Stuff Mentioned in the Show
Favorite Quotes
We're a reletively new company, but Facebook ads were one of the first channels we started using in terms of paid acquisition. It has been an integral part of our strategy from the beginning.
We are mainly a geo-located business and so we run our campaigns in very specific areas based on data points like area codes and locations.
There are a ton of benefits running ads on Facebook and Instagram over other platforms. One of the main reasons being that they have a lot of great proprietary data compared to platforms like Pinterest and Twitter.
An easy-to-use tool for any marketer is the Audience Insights tool that Facebook provides. You can actually look at your current fanbase and see who those people are and then use that data to develop a "target audience" for your brand.
We rotate and refresh our creatives bi-monthly – at the beginning of each month and in the middle of each month – to help avoid "ad fatigue" with our prospects and customers.
When starting out, it's very important to first understand what your goals are. Because we are focused on "direct response," we focus heavily on Facebook Retargeting Ads as opposed to brand awareness.
We are very data-driven with our Facebook ads strategy. We don't necessarily create new assets on whim – we look at what works and then we build on that.
How to Say Hello to Mary (and us)
Mary is always doing some awesome things at Classpass! If you'd like to follow along with them on social media, you can check out their Instagram account here and their Facebook account here. Or, feel free to say hello to Mary on LinkedIn here – she would love to connect!
Thanks for listening! We'd love to connect with you at @buffer on Twitter or with the hashtag #bufferpodcast.
Enjoy the show? It'd mean the world to us if you'd be up for giving us a rating and review on iTunes!
—
About the Show
The Science of Social Media is a weekly audio experience exploring the wonderful and exciting world of social media. Each episode is packed with insights, experiments, and best-practices from some of the most interesting marketers in every industry. From minisodes to interviews to stories, we promise to always keep you on your toes and learning.
Consider this show your social media sandbox!
The Science of Social Media is proudly made by the Buffer team. Feel free to get in touch with us for any thoughts, ideas, or feedback.