There's only one shortcut in life, according to David Cancel.
The serial entrepreneur (and sometimes Buffer advisor) is currently working on his fifth startup, Drift, which allows you to talk to your website visitors and customers in real-time, from anywhere.
But his biggest passion—and his top secret to a great life—is continuous, voracious learning. It's a topic he explores in his own podcast, Seeking Wisdom. (It's one of our CEO, Joel's, favorites!)
His startup background runs deep: He's founded and built multiple companies and previously was Chief Product Officer at Hubspot. In addition to Drift, he is an advisor, investor, and consultant to many organizations.
In this CultureLab interview, he talks about why he can't watch Silicon Valley, why he only aims to do one important thing a day, and how Drift's commitment to servant leadership means he's the#1 sink cleaner in the office.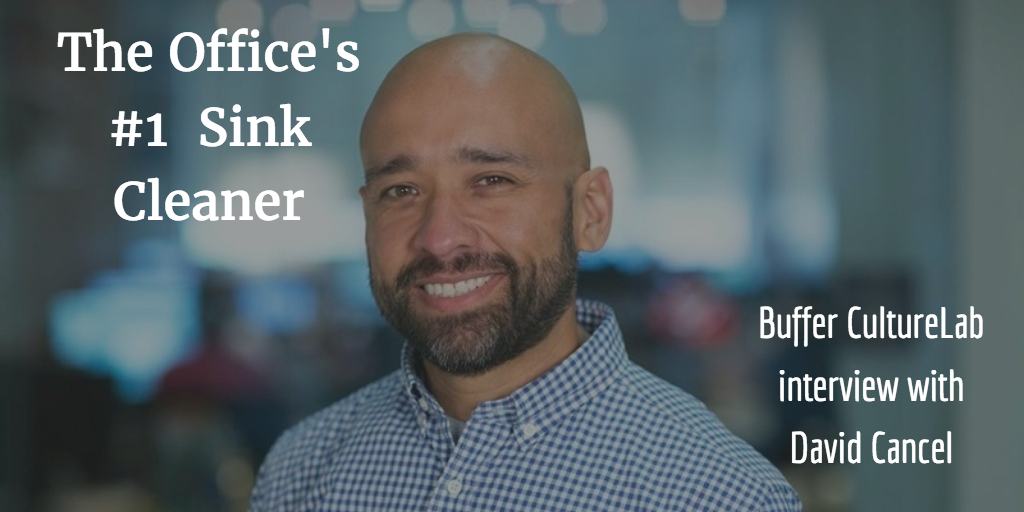 Plus: Carolyn and I chat about Buffer's self-management experiment—what went right, what went wrong.
What you'll learn from this episode:
What self-management is (and isn't)
What Buffer got right and wrong in working toward it
The difference between self-management and holacracy
Bringing your whole self to work
What it means to be a serial entrepreneur
Why every startup and company is 99% people
The obsession that guides every decision David makes
How David influenced one of Buffer's biggest decisions ever
Why most advice is "simple, not easy"
The only shortcut in life
Why working all the time doesn't work
David's morning routine to create intentional days
The only thing standing between going from good to great
What life was like inside Hubspot
The "small rocks vs. big rocks" way to work
Stuff we talk about in this episode:
Notable moments
2:50: Hire good people and step back
4:40: We removed all structure
5:00: How Holacracy works
8:09: Trees don't send emails
10:40: It's not as fun over here
11:45: I feel like playing Xbox all day
12:57: What's the opportunity cost?
13:32: Personal growth challenges
15:00: It slowed us down more than we could imagine
16:19: Happy to have a boss
17:47: Selling infomercials
18:38: "If you're an entrepreneur once, that's excusable… If you do it repeatedly, that probably says something about you."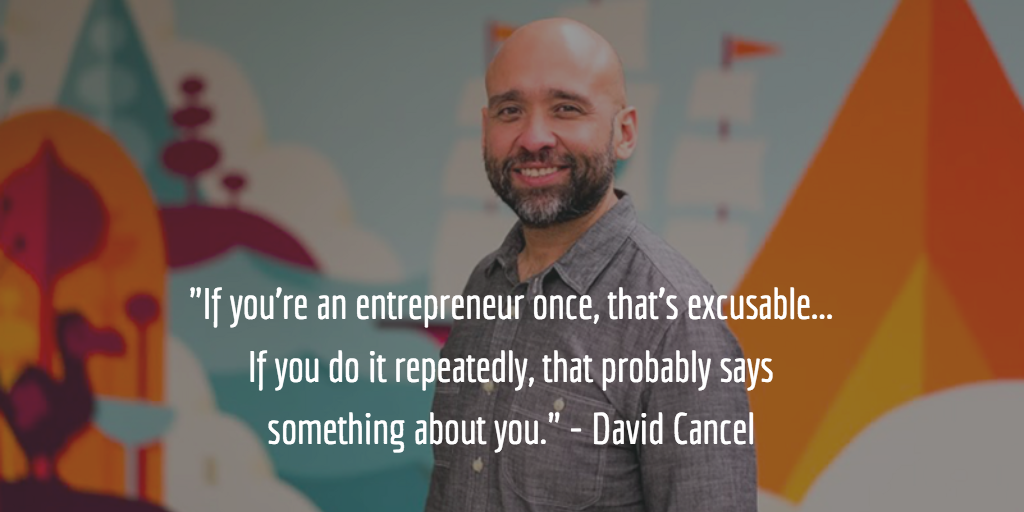 19:20: It's not about ideas
20:50: 100% obsessed
21:37: "Starting companies is like the rabbit hole that never ends"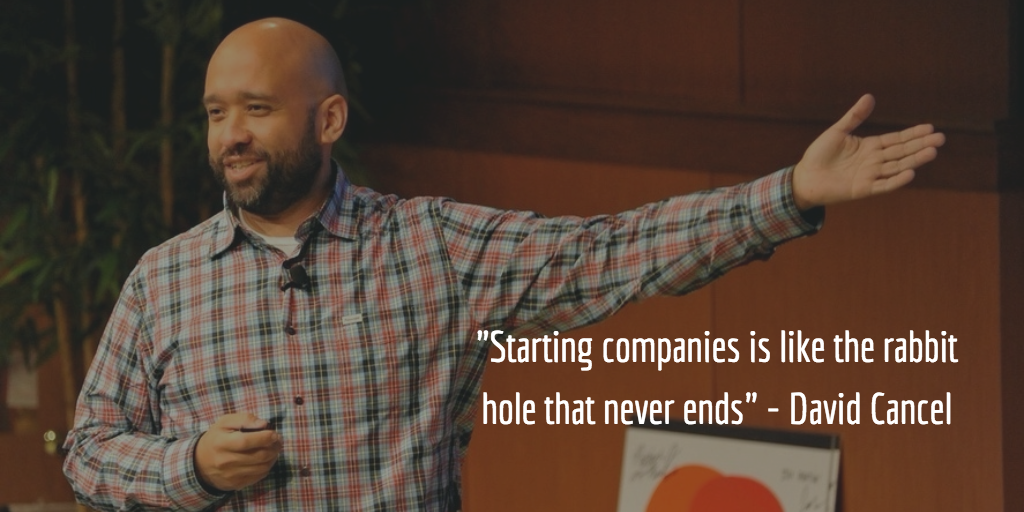 23:08: When Joel and Leo were working from a gym
24:39: Simple, not easy
26:17: "Most of the important things I've learned, I've learned through repeated pain."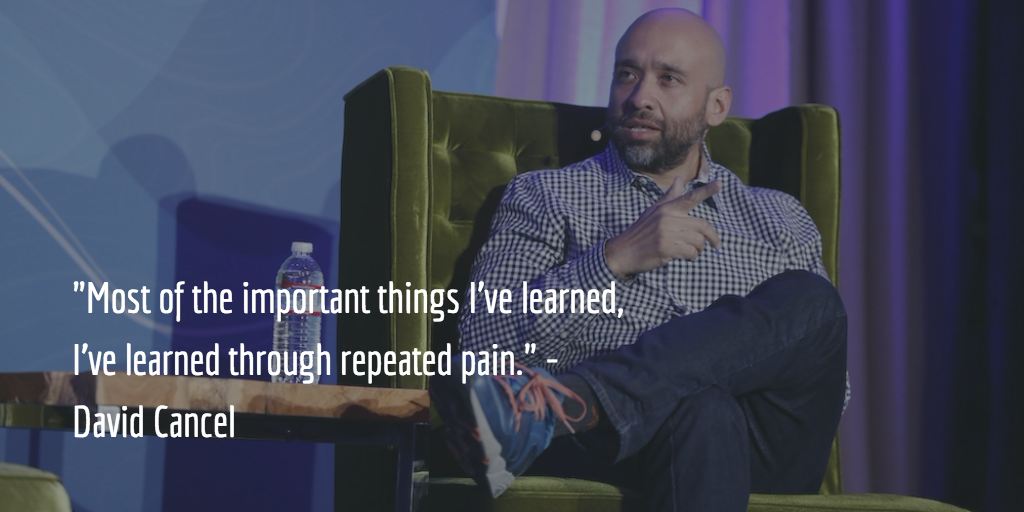 26:47: The only real shortcut that exists
27:34: When I was 18, I knew everything
28:20: "Whoa, I know who this is"
31:03: Do you start your day intentional?
33:45: It's going to look kinda crazy
34:25: Geeking out on culture
35:22: Happiness at the top of the pyramid?
36:01: I'm the #1 sink cleaner
38:27: Putting ego to the side
42:32: I don't know if he's ever been in a sweatshop
43:50: One important thing
44:47: The Martian as lean startup guide
46:00: He's talking about Katherine Graham, who did write a book!
Further reading
24 People, No Managers: Our New Experiment in Getting Work Done at Buffer
What We Got Wrong About Self-Management: Embracing Natural Hierarchy at Work
Self Defined Self Management: How Our Startup Is Figuring It Out Together
Get in touch!
Get all our episodes automatically
Ready to subscribe and get all our new episodes automatically? We've got ya covered!
If you're an iTunes listener, click below to find and subscribe.

You can also listen in these wonderful ways:
Over to you!
Would you ever want to try working without structure? Do you want to challenge David Cancel in a pizza bake-off? We'd love to hear from you in the comments, on Twitter, or at culturelab@buffer.com!