Today we welcome Belle Beth Cooper to the Buffer team. I just hit sent on an email to let the whole team know that Belle has accepted our offer and is now on board full-time at Buffer.
Belle had recently crossed her 45 day mark in the intro period.*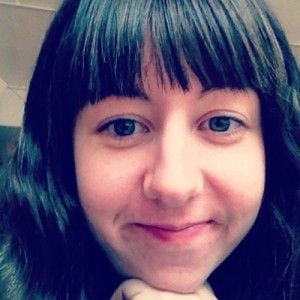 Belle is joining the Buffer team from Melbourne, Australia. Belle will continue to write amazingly awesome blog posts as she has so far (this one got 41,000+ likes). You can read all her posts on the Buffer blog here: Belle's author profile. In addition, she will also move a bit more into a general copywriting role to help out improve the wording in other places.
If you're passionate about self-improvement and quantified self, you'll have plenty to talk about with Belle.
You can follow Belle on Twitter @bellebethcooper and also see her working away on HelloCode for some awesomeness in the quantified self space coming soon.
*A little about the intro period: Everyone who starts at Buffer is at first a contractor for 45 days. We see that time similar to a dating period. The reason for this is actually quite simple. It always felt a bit odd to me to make a full commitment after a few interviews for someone to start full-time. Instead, we felt it's better that the company and the new person on the team both get to know each other quite a bit beforehand. During that intro period, we place a special focus on looking for culture fit and alignment with the Buffer values.