What if bringing more diversity into tech could be as simple as having a coffee with someone new?
At Atlassian, where Aubrey Blanche is the global head of diversity and inclusion, one successful program is just that simple: Women of Atlassian opt in, are matched randomly with a new teammate, and grow their professional network through an occasional latte.
It's just one example of the way Aubrey makes the tech industry's diversity challenge look tantalizingly solvable.
Using a combination of data and empathy, she's making strides at Atlassian, which recently released its teamwide demographics for the first time.
For those just getting started on their own diversity and inclusion efforts, she offers commonsense advice like taking names off resumes, giving  job candidates a role-related project test before interviewing, and even starting a lunch group.
"One of the most powerful things is the power of questions," she told CultureLab. "Constantly ask yourself: 'What am I leaving out? Who am I leaving out? What perspective don't we have?' Diversity is not the end goal. High performing teams and happy people is the end goal. Diversity and inclusion is the way we get there."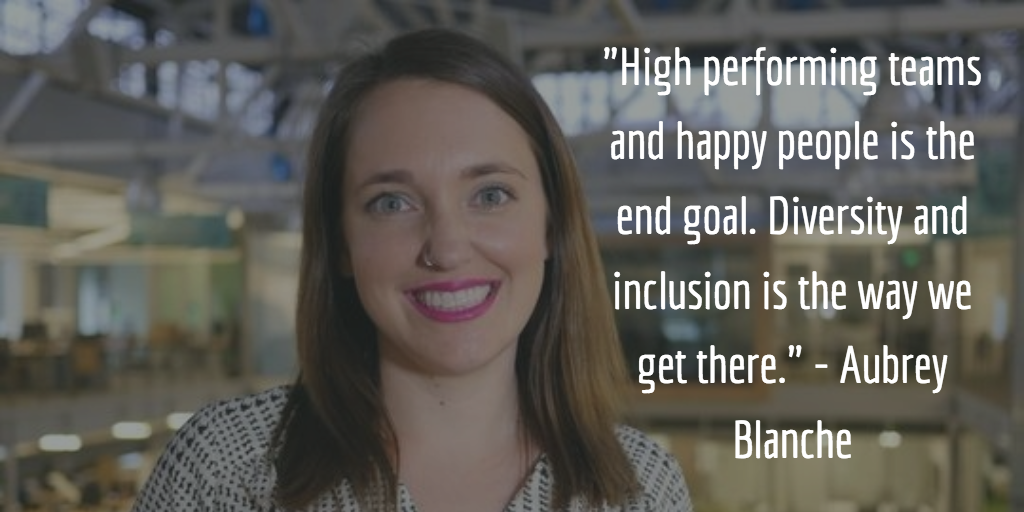 In this episode of CultureLab, she shares how she defines and works toward diversity on a global team, how she leverages intersectional identities to bring everyone to the table, and why diversity is a new competitive advantage for businesses.
Plus: Carolyn and I welcome a special Buffer guest, our own new Buffer mom Nicole Miller, as we talk about being a parent at a startup and our family leave policy.
What you'll learn from this episode:
What it's like being a new parent at a growing startup
How we created our family leave recommendations
Why parents get more done in less time
Nicole's best advice for those who want to support parents at work
What diversity looks like at a global company
How Atlassian applies data to their diversity efforts
Why diversity is crucial to creating high-functioning teams
How a commitment to diversity has strengthened Atlassian's brand
How storytelling is they key to unlock deep empathy
Advice for those who want to bring a diversity and inclusion focus to their organization
How diversity is a competitive advantage for businesses
A definition of intersectionality
Stuff we talk about in this episode: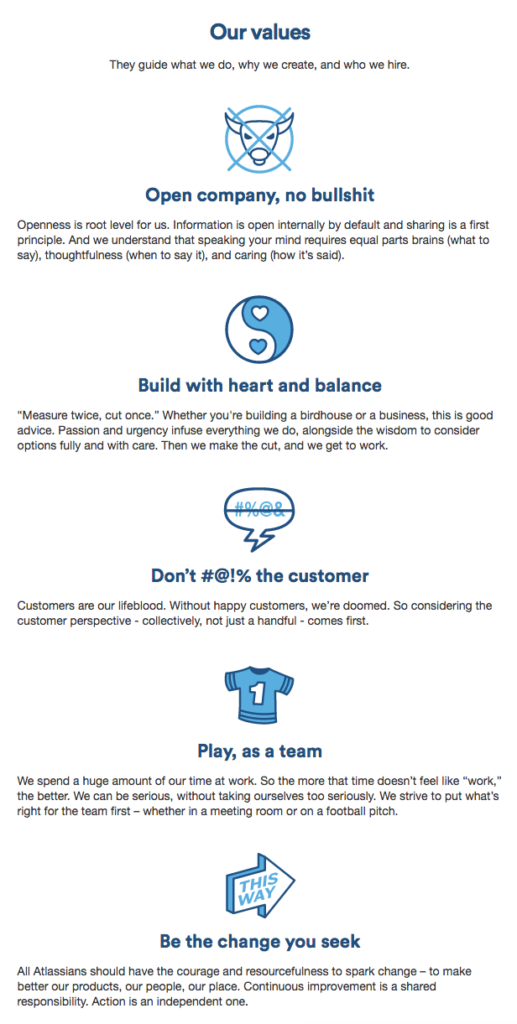 Notable moments
3:52: Too close to the problem
5:40: Roosters and puppies and babies
7:30: What it's like to be the first
8:59: Good job, evolution
11:50: I need to hear that it's OK
15:19: Globally cohesive, locally relevant
17:47: Diversity of thought makes teams more effective
19:08: Coffee dates!
22:31: The team level is where the magic happens
29:05: Everyone has diversity
32:35: Diversity is not the end goal
34:10: Moving the flywheel
44:44: We're all contributing to these problems
45:23: Boring Wednesday nights
46:09: The best icebreaker question
Further reading
Atlassian's detailed explanation of their approach to diversity reporting
Family at Buffer: How We Work to Include Everyone With Our Values and Perks
What Family Leave Really Looks Like at a Tech Startup
Get in touch!
Get all our episodes automatically
This is the last episode of our pilot season of Buffer CultureLab, but if you've missed any episodes you can find all of them here on iTunes:

You can also listen in these wonderful ways:
Over to you!
Have you taken family leave at your work? What was the experience like? How diverse are the teams where you work? We'd love to hear from you in the comments, on Twitter, or at culturelab@buffer.com!