"Unconscious bias" is a phrase that gets thrown around a lot these days. What does it actually mean? Who has it, and can we even fix it if we do?
In this episode of Buffer CultureLab, I got the chance to chat with Natalie Johnson, who answers all our burning questions about bias.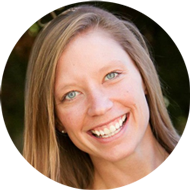 Natalie is an expert in unconscious bias, from analyzing potential bias in companies' people processes to training employees and managers on how to manage and mitigate bias. As a former People Analyst at Google, Natalie was one of the original facilitators for Google's unconscious bias training. At her firm Paradigm, she has led hundreds of unconscious bias workshops for thousands of employees around the world (including Buffer!).
What you'll learn from this episode:
How we use Slack to stay connected at Buffer
The ludicrous number of Slack channels we have
Our favorite Slack tricks and shortcuts!
A definition of unconscious bias
How Google's pioneering unconscious bias training was developed
Why Google stopped asking "brain teaser" questions in interviews
What type of interview structure works best to combat bias
The biggest risk of the new popularity of unconscious bias training
Tips to work on bias in your own brain
How to taste wine without bias!
Stuff we talk about in this episode:
Get in touch!
Get all our episodes automatically
Ready to subscribe and get all our new episodes automatically? We've got ya covered!
If you're an iTunes listener, click below to find and subscribe. If you're feeling up to it, we'd really love your ratings and review!

If Google Play is more your style, you can find a link here to find and subscribe. We'd really love it if you'd be keen to share it with anyone who might find it helpful!

Further reading
7 Simple Ways to To Be More Inclusive in Work and Life