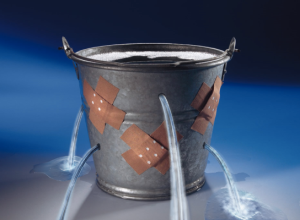 At Buffer we recently spent the past 6 weeks focusing on one key metric – reducing churn rate.  Comparing to the initial setting up of the growth effort with lots of experimentation and exploratory data analysis, it was a conscious shift to align the team's focus on one key metric.
Here are 6 ideas for those of you who run subscription-based businesses.  Churn rate can be broadly defined as the proportion of users who leave the service.  For a freemium, subscription-based business, we focus churn as users who downgraded from any paid plan to free.
1) Understand what makes them churn (qualitative)
The first step is to open up a dialog with the users when they leave.  We send emails (some even suggest calling up canceling clients, depending on team resources) and inserted a survey for users when they deletes their Buffer accounts.  We gain a tremendous amount of insight and perspective from even a simple email.  For us, it boils down to two main categories.
Usage / need : Given many of our paying users are consultants / managers of social media, their usage can differ in business cycles and/or client contracts.
Feature requests : Some of them are driven to other products because certain features were missing.  In our case, it was a nice affirmation to hear repeated requests for Google+ and LinkedIn Pages integration.
2) Inform with data (quantitative)
To further understand the behavior of the full upgrade-usage-downgrade cycle, we asked the following questions:
How soon do users upgrade after signing up?
How is user activity related to cancelation?
How soon do users downgrade after upgrade?
This can be powerful to find out leading indicators to churn.  For our case however, over 33% of these churned users were active still at the same day of cancel.  That was counter-intuitive for me as I had thought account activity to be somewhat indicative to eventual downgrades.  In any case, I recommend running these regularly to check for changes in patterns.  Never know what the data can tell you!
3) Prevent Involuntary cancelations
When users were emailed for feedback when they cancel, more than a handful of them responded "I did not cancel my account, is there something wrong?".  We learned that some downgrades are actually involuntary – as the credit card expires and the user is not aware.  This is possible especially in big companies when the account might be paid by the finance/accounting department while used by the social media manager.  In addition, a good experiment will be to add in an in-app dunning notification.  Often times, the email address that a user connects with may not be the same one for the actual user of the app.  Tools like Intercom can be useful for such.
4) Moving from monthly to annual payment
Special credit to Patrick Mackenzie (@patio11), his blog post
Rainy Day Ideas for Your Business
inspired this experiment (highly recommend anyone who's interested in conversion and growing software businesses to subscribe to his email
newsletter
for all the goodies).  This is where the
user metrics
that we implemented earlier shines through.  By segmenting out the most active users who have paid monthly for a couple of months, we sent out an email to remind them of an existing offer to upgrade to annual with 15% off.  While the per month revenue lowers, the overall effect is positive with a lower churn rate in general for annual payments rather than monthly.
5) Improving retention
At the end of the day, managing churn is another way of retaining users.  To measure retention, we used cohort analysis to gauge activity based on each cohort who signs up in a given period of time and then based on paid users based on upgrade dates.
We started to visualize the awesome users' activity on a cohort analysis – ~60% of our paying users who signed up since Jan 2012 are still active.
We keep this metric on monitoring mode for now.  A third party tool that I really like visualizing and improving retention is
RetentionGrid
– while it's an app on Shopify for now, I can see their visualization useful for many software businesses too.
6) Providing incentive for users to stay on paid during off-cycles
Another thing to explore in the future is providing incentive for staying on paid plan even when usage of the product drops intermittently.  This is partly inspired by a portion of users canceling because of a quieter business season.  That brings to a full circle from step 1 (gathering insights) to generating experiments ideas.
In all, churn is a broad topic that touches upon many facets of the product.  In focusing on it for an extended period of time allows for much more discussion and discoveries.  What are some of the experiments you tried / came across in reducing churn?  I'd love to hear your thoughts on the topic.