Can you believe that 2017 is around the corner? The end of a year always has me excited for a fresh year with new goals and exciting projects. Plus of course, looking back at the past year for learnings, takeaways, smiles and memories.
This year at Buffer we decided to put together something we've never done before, and invite you to take a look back at a few of our favorite moments of 2016 to celebrate the year we've had.
Check out Buffer's End of Year Report : 2016 from A – Z !
Why share an End of Year Report?

I'd love to share a few of our thoughts behind summarizing the year this way and why we're excited to keep doing it!
A celebration for the team
The main reason we wanted to write an End of Year Report? For our team. ❤
We have a much larger team than any other year at Buffer and with a bigger team size, and us all being remote, we are being a lot more intentional this year about gathering together, celebrating each other and learning what each team is up to.
Summarizing 2016 in a year creates one big place for our team to celebrate each other, together. ?
Defaulting to transparency + Making time to reflect
Sharing an End of Year Report is also very closely aligned with our culture and values here at Buffer. We've been so excited to share our monthly team reports (you can check 'em all out here) and we always see the value in sharing what we're up to openly and transparently; it's one of our favorite values!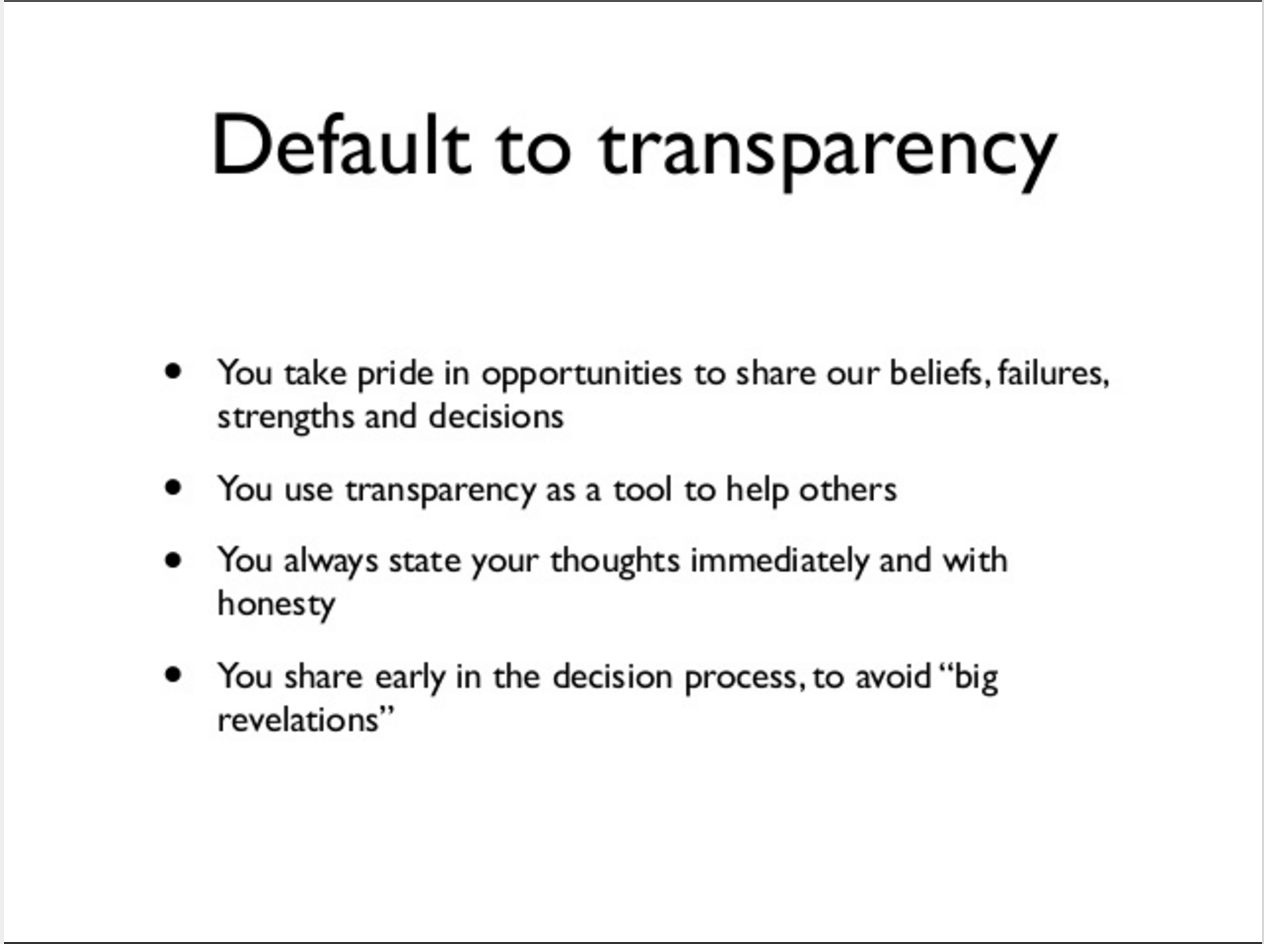 To take this particular report one step further, we also focused on making time to reflect, another key value at Buffer.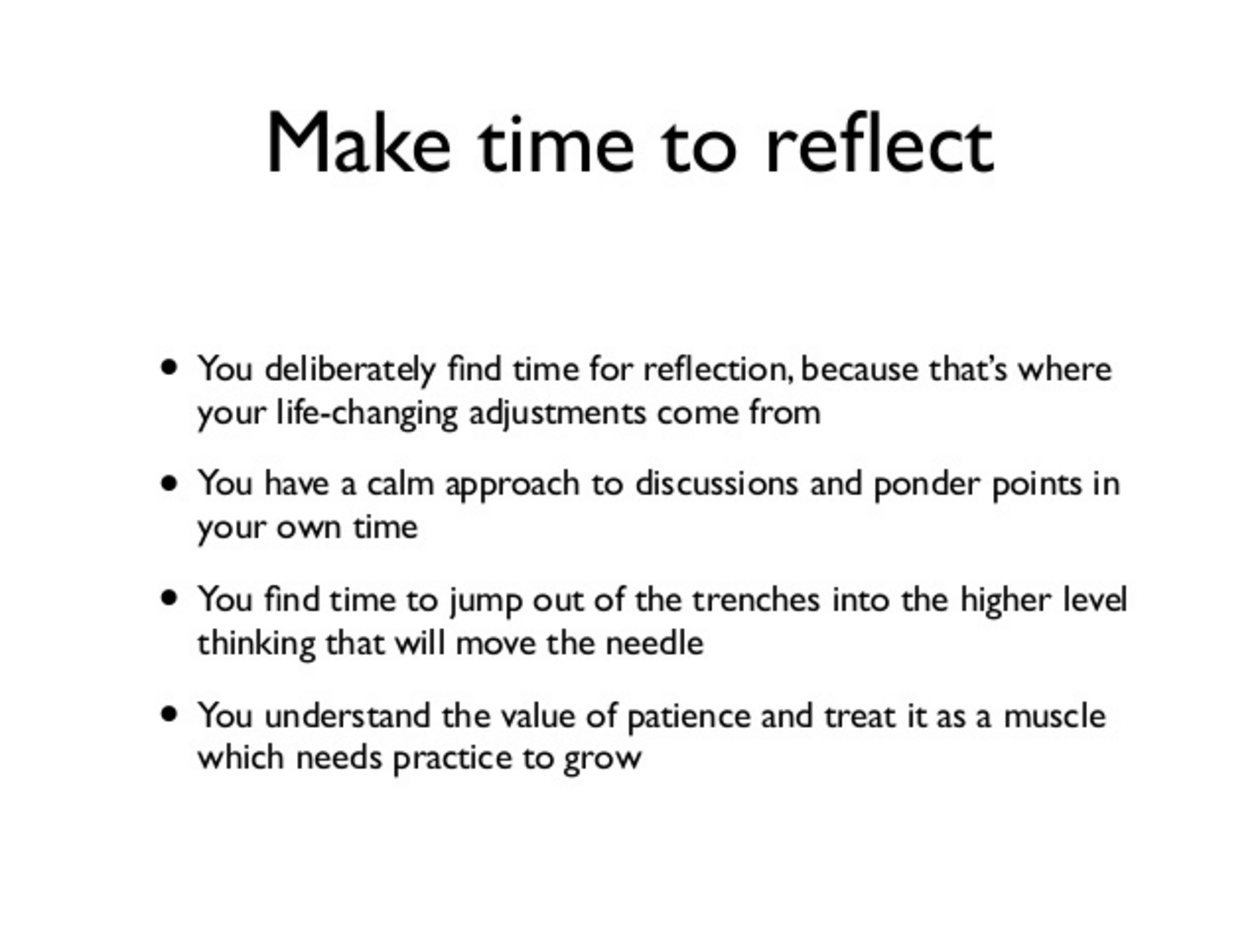 (You can check out the full slide deck of our Buffer values here)

Looking ahead to 2017
While looking back at 2016, it's going to help us look ahead to 2017. There are some great stats around how many emails our Heroes sent, or how many updates to code our Engineers made, that can help us keep planning for the future of Buffer.
Our End of Year Report goals
Other than an excited team (which is our main goal for this report ?) we set about coming up with a hypothesis and a few marketing goals as well.

From the marketing perspective, we'd also love to see this shared widely! We'll be aiming for 1,500 social shares and 15,000 page views. (So feel free to share widely if you check it out!)
Report highlights:
We wanted to shout out to a few stats that might be particularly interesting to our Open Blog readers:
F for Family: 122 family members of our teammates
I for Inclusivity: 7 new inclusivity events
J  for Journeys: 24 new "Buffer journeys"
K for Kindle books: Over 1,366 (and counting) Kindle books read by our team!
M for Minimum Vacation: 3 weeks of minimum vacation per teammate
T for Transparency: 3 new transparency initiatives
W for Workplace: 12 new workplace culture experiments
Z  for Zoom and other tools we use: 1,517,344 minutes on Zoom
8 annual reports we're inspired by
We were in awe at the number of companies that release beautiful and exciting End of Year Reports every year. A few we were particularly inspired by: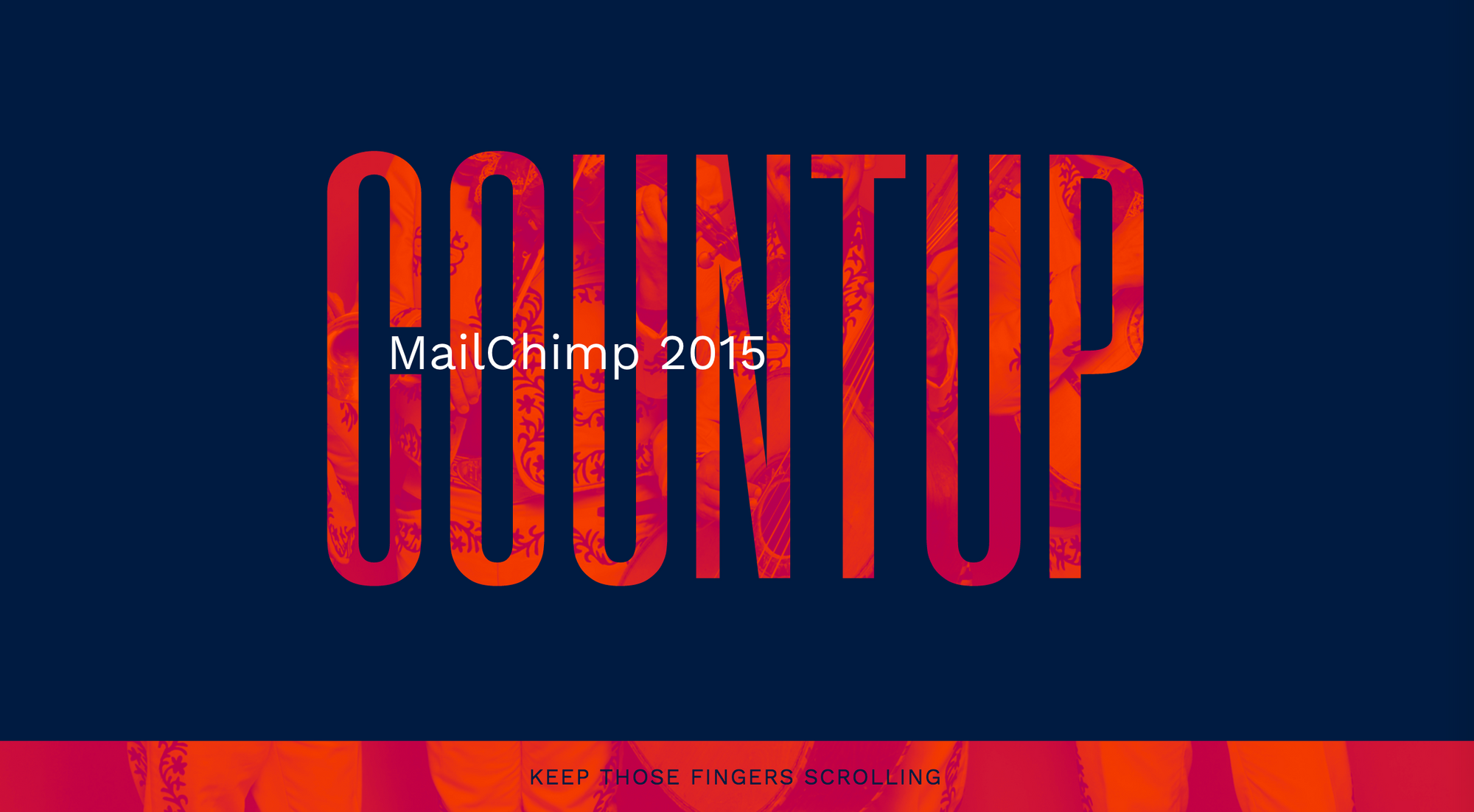 Their 2015 report is legendary and completely embodies the kind of celebration we were aiming for ourselves. Mailchimp also had a super cool 2012 report that acted more as a resource and was organized by team. They both gave us lots to think about!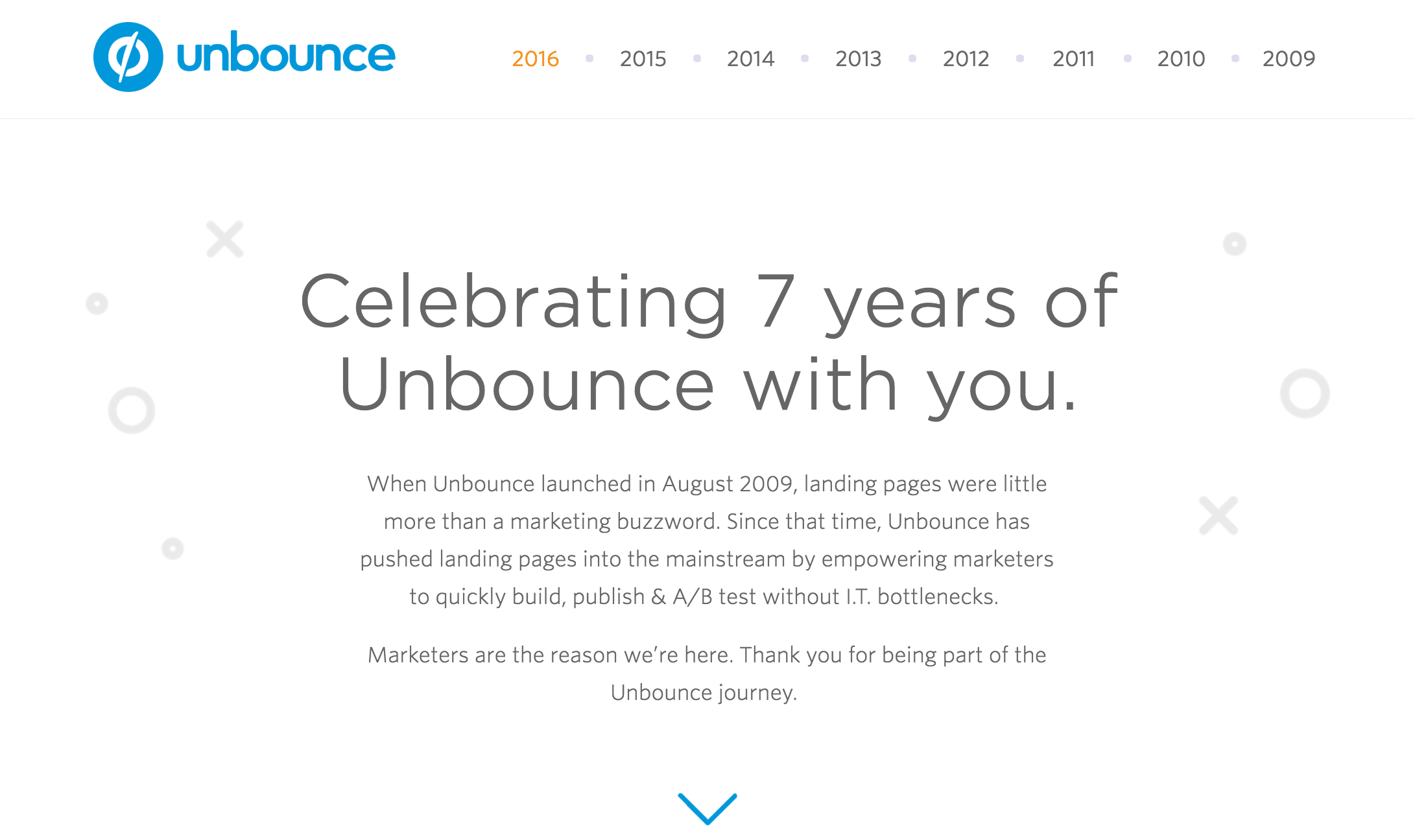 Our friends at Unbounce were kind enough to let us pick their brains on this one! They have an Unbounce Timeline starting from 2009 and going until 2016. It's a look at important events over the course of Unbounce's life and updated annually. The interesting thing is that they didn't start it in 2009 – they started it in the past year or so and just looked back until 2009. We adored the transparency and thought that went into digging into the archives to share Unbounce's complete story.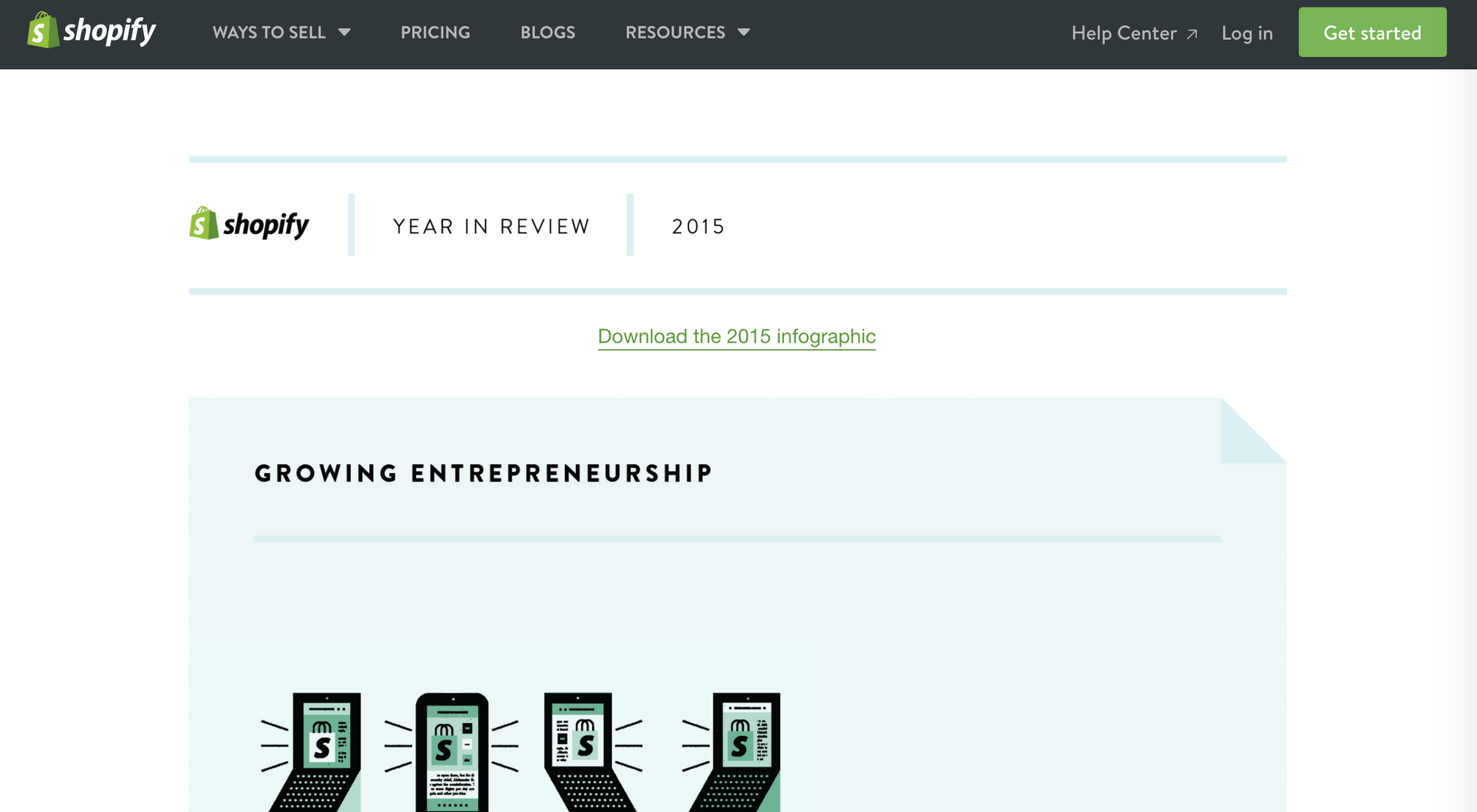 Shopify's theme is sharing exciting numbers from 2016 and celebrating annual accomplishments with their community. In 2013 they had a beautiful landing page and in 2015 a super cool and easy to share infographic.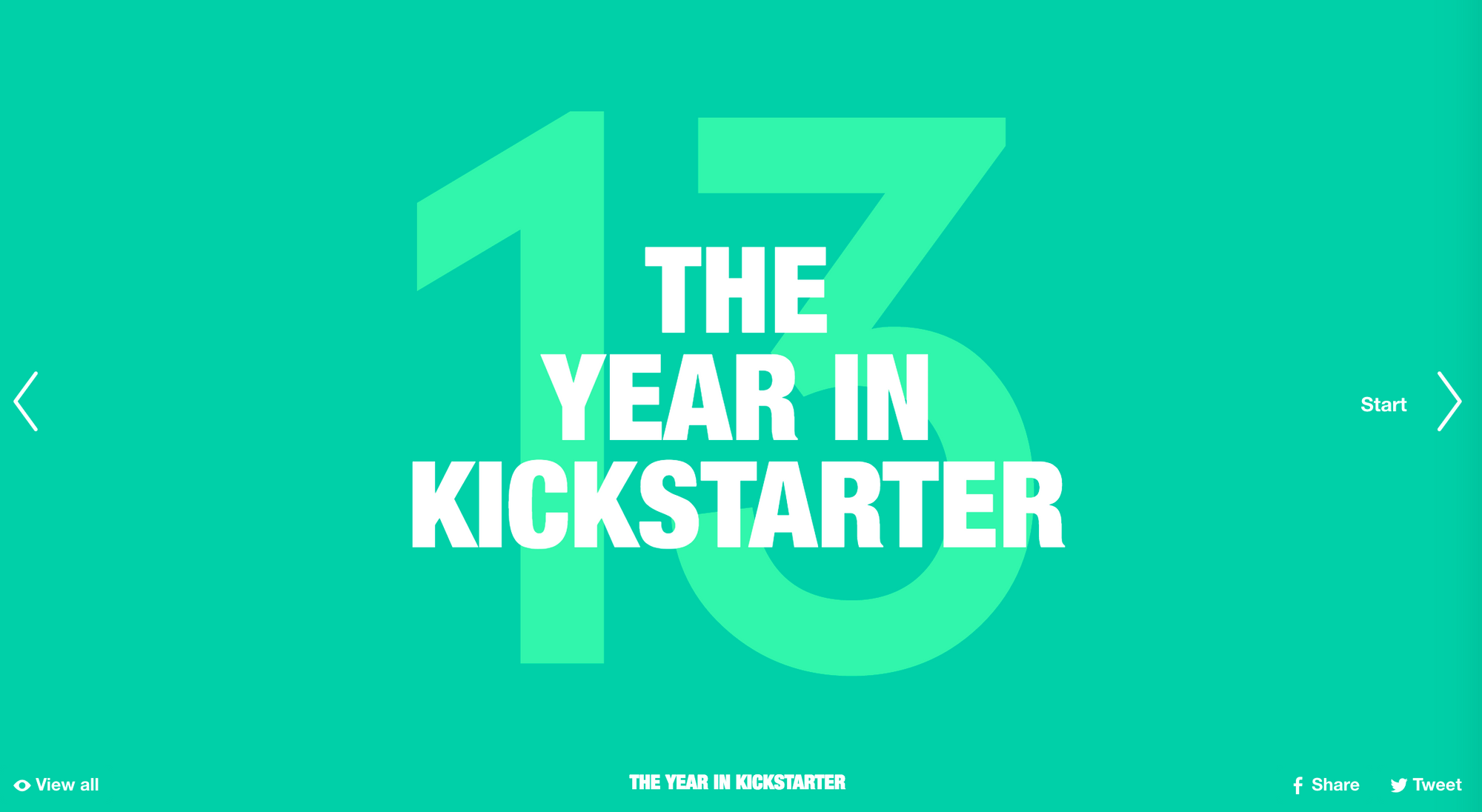 The theme of celebrating users continues with Kickstarter! Their 2013 report is so neat, a look back at some majorly successful Kickstarters from the year.
Ustream
Ustream's 2013 annual report was full of cool animations and popping numbers. We loved how the report came alive as you scrolled through this one!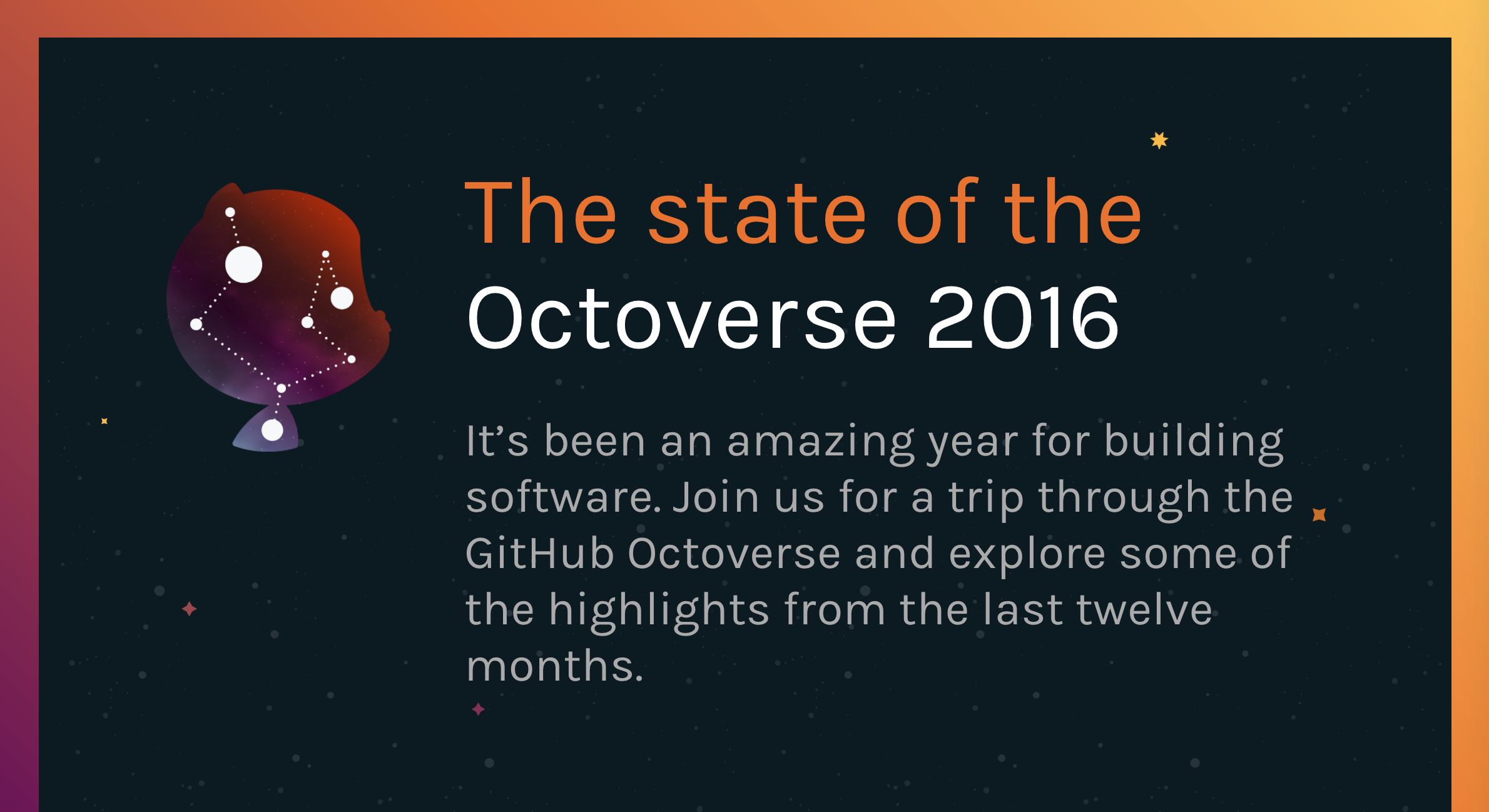 This exciting report is jam packed with interesting charts, graphs and stats!
Celebrate with us this week!
Friday, December 9th: Our CEO Joel Gascoigne will be on Buffer's Facebook page at 11 am PST / 1pm EST chatting about the past year at Buffer!
Wednesday, December 14th: "A Year in Review" Bufferchat on Twitter at 9 am PST / noon EST
Looking forward to 2017 with you all (and the next report it brings!) ✨
Over to you
Does your company do an End of Year Report? I'd love to see it in the comments! When you look back at 2016, what is the most memorable for you? Is there anything else you wanted to know about putting together an End of Year Report?