In December, my friend and co-worker Brian casually mentioned to me that he would love to explore Asia.
I love Asia. I lived in Japan as a kid for 3.5 years, and I lived in Hong Kong for 6 months in 2012. It was a no-brainer for me to jump on the opportunity and travel around Asia with Brian.
I had been in San Francisco about a year and was craving exploring again, having done a lot of travel in the 4.5 years since starting Buffer (which even contributed to us becoming a distributed team).
I decided to give up my apartment in San Francisco, and that casual conversation with Brian turned into becoming a digital nomad once again with no fixed location. During the first 3 months of 2015, I spent time in 11 cities in 3 months, and stayed in 14 different places.
Looking back, it was an incredible 3 months, a period of time I think I will long remember. Here's a look at the journey, along with some of the highs and lows along the way.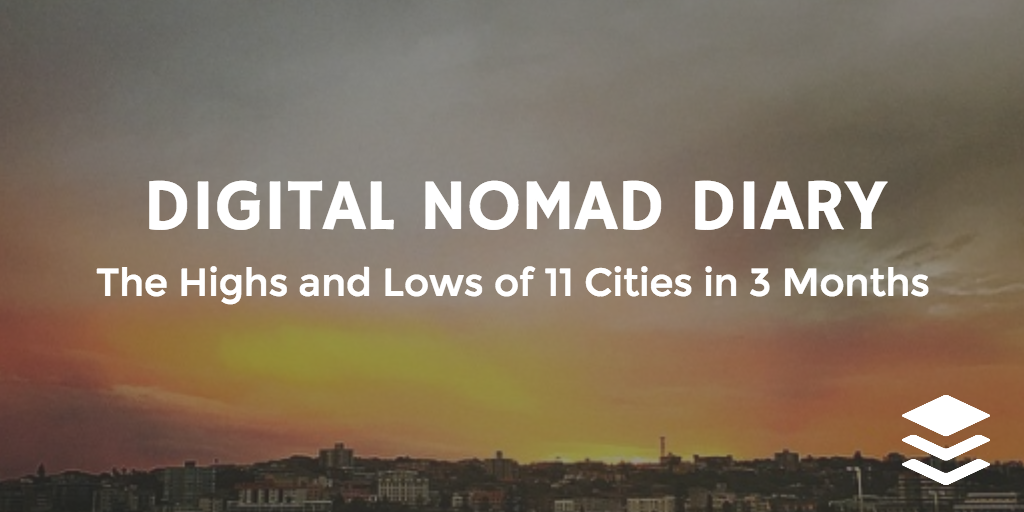 How the idea turned into 11 cities in 3 months
At Buffer, we're a fully distributed team. We're currently 31 people spread across 22 cities.
We all work remotely, and this also gives us the freedom to choose to be anywhere in the world, and to move or travel if we wish. Everyone is trusted to balance this with their productivity and getting the results for the teams they're part of.
Being a fully distributed team, we still believe it is super important to meet and spend time with each other face-to-face. As a result, we have team retreats at different locations around the world every 5 months.
Our next upcoming Buffer retreat was Sydney, so Brian and I decided to spend a month in Asia and 'travel' our way to Sydney.
I also had been lucky to be invited to speak on a SXSW panel, so that was a destination for the middle of March. I chose to spend 2 weeks in Santa Monica to break up my travel to Austin for SXSW. Knowing that I'd only spend a few days in Austin for SXSW, I chose to spend a week in Houston right afterwards to get a more full experience of Texas (my first time in the state!).
All these factors combined, here's where I ended up spending my time during the first 3 months of 2015::
San Francisco, California (May 2014 → Jan 2nd)
Tokyo, Japan (Jan 3rd → Jan 11th)
Seoul, South Korea (Jan 11th → Jan 18th)
Singapore (Jan 18th → Jan 27th)
Jakarta, Indonesia (Jan 27th → Jan 28th)
Singapore (Jan 28th → Jan 31st)
Sydney, Australia (Feb 1st → Mar 3rd)
Santa Monica, California (Mar 3rd → Mar 14th)
Austin, Texas (Mar 14th → Mar 16th)
Houston, Texas (Mar 16th → Mar 21st)
Honolulu, Hawaii (Mar 21st → June/July)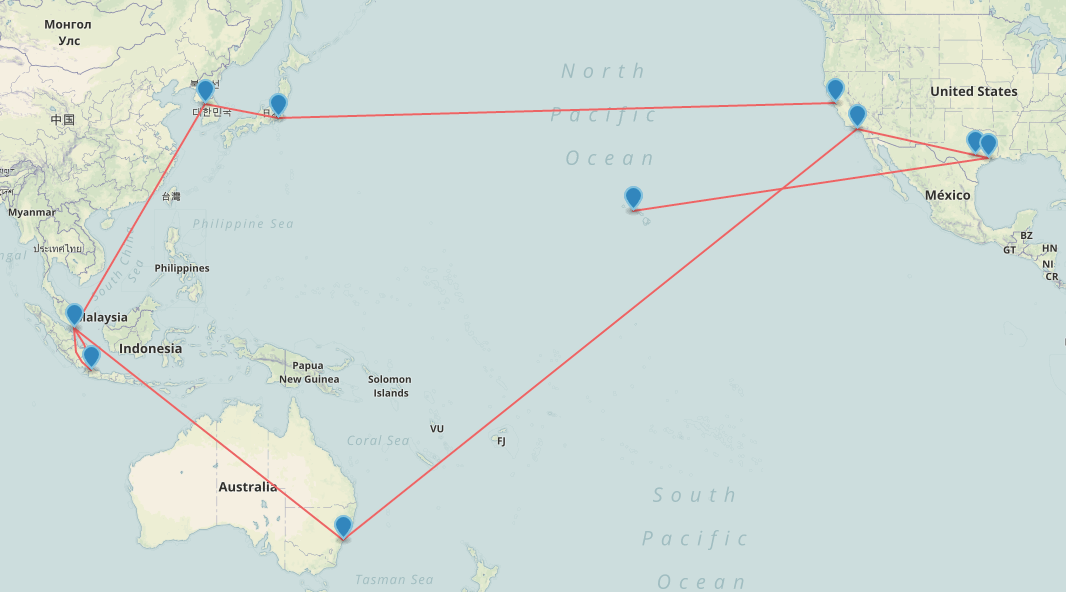 Why I decided to become a digital nomad again
The last 5 years have included a lot of travel for me. Here's a rough timeline:
October 2010 – July 2011: Birmingham, UK
July 2011 – December 2011: San Francisco
January 2012 – June 2012: Hong Kong
June 2012 – August 2012: Tel Aviv, Israel
September 2012 – November 2013: San Francisco
December 2013: Traveling around Asia
January 2014 – March 2014: San Francisco
April 2014 – May 2014: Cape Town, South Africa
June 2014 – December 2014: San Francisco
At the same time, I had been pretty settled in San Francisco for most of the last 2 years with some traveling around our team retreats. To give up my apartment and become a full digital nomad was an extra step. Here's what made me take it:
I want to explore while I can
I started Buffer when I was 23, and I felt like I'd live forever. Having worked on Buffer for almost 5 years, I've realized that is quite a long time, and I've been getting older during those years. I expect that naturally I might be in a position sometime in my thirties where I'll want to settle in one place. In the meantime, I feel like there is so much of the world to explore, and I want to get out there and see it.
I have the opportunity to be an example
"Observe the masses and do the opposite." – James Caan
A theme for my life for the last 5 years while building Buffer has been to always take the path less traveled, both personally and as a company. That's how we ended up choosing to be super transparent, work as a distributed team, do a very unconventional $3.5m round of funding, be self-managed with no bosses amongst other less traditional choices.
I felt that I might regret it if I didn't take this opportunity to become a digital nomad and be an example of a different way of living. It's currently very rare to live this way, moving around the world and working, with all your belongings in a single bag. It feels less common still to be a digital nomad as part of a larger team with VC funding. I felt like it could be great for me to be an example of this, and to explore it and share my learnings. Of course, it's a lot of fun too.
I wanted to experience solo travel
In my many travels in the last 5 years, I've normally traveled with others (usually my co-founder Leo). I had read a lot about the joys (and the challenges) of solo traveling and I wanted to experiment with it. Leo was interested in travel, but not until later in the year, and he was focusing on building himself into communities more in San Francisco (something I admire, and will later describe is a challenge I have).
The situation posed the perfect chance for me to try solo traveling. I felt especially excited as an introvert who feels quite happy to be alone. Solo traveling felt like it could provide the perfect balance of being able to find the alone time I need, but also being incentivized to get out and meet new people, since I don't have someone I know to rely on for my need for socializing. I find it exciting and often easier to meet new people when I'm by myself.
Some high points of my travel
Looking back, it was an incredible 3 months, a period of time I think I will long remember. Here are some of the high points:
I spent a month traveling with my friend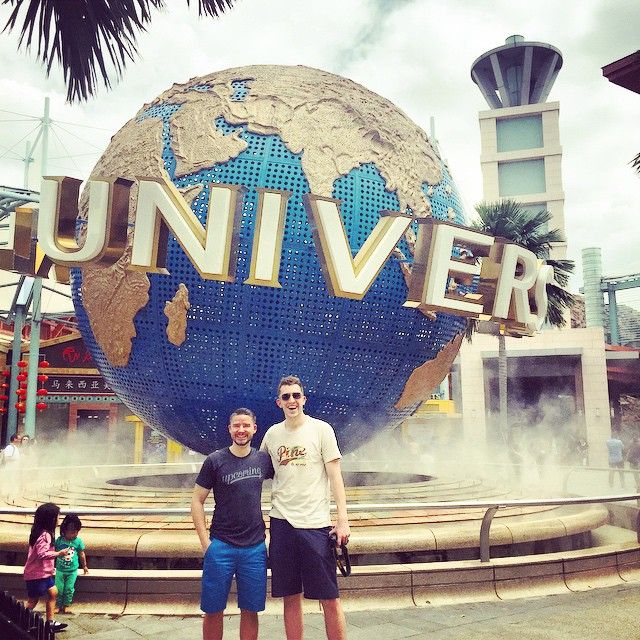 If you have the opportunity to travel with a friend, be sure to take it. I was already great friends with Brian, but I think traveling around Asia with him for a month really gave us a chance to get to know each other even better.
There were so many fun things we experienced together, like a traditional sumo wrestling practice, getting drinks with Japanese and struggling with the language barrier, traveling out to the North/South Korea demilitarized zone, and many more.
I think we'll both always look back on and laugh about some of those awesome times. What's more, I think it makes our working relationship better too.
I had some incredible experiences
In the 3-month period, I had a chance to experience some absolutely incredible sights. The view from the Tokyo Skytree was awesome. I visited several temples in both Tokyo and Seoul. I had dinner at a ninja-themed restaurant. I had drinks on top of the Marina Bay Sands in Singapore. I experienced Ludovico Einaudi in the Sydney Opera House and saw a movie at an open-air cinema with a view of the Opera House and the Sydney Harbour Bridge. I went surfing at Bondi Beach and Manly Beach in Sydney and at Waikiki and Diamond Head in Hawaii. I went for evening walks along Santa Monica beach. I ate breakfast in Beverly Hills and saw the Hollywood Sign. I experienced the SXSW conference and I went to a rodeo in Houston. And that's cutting the list short.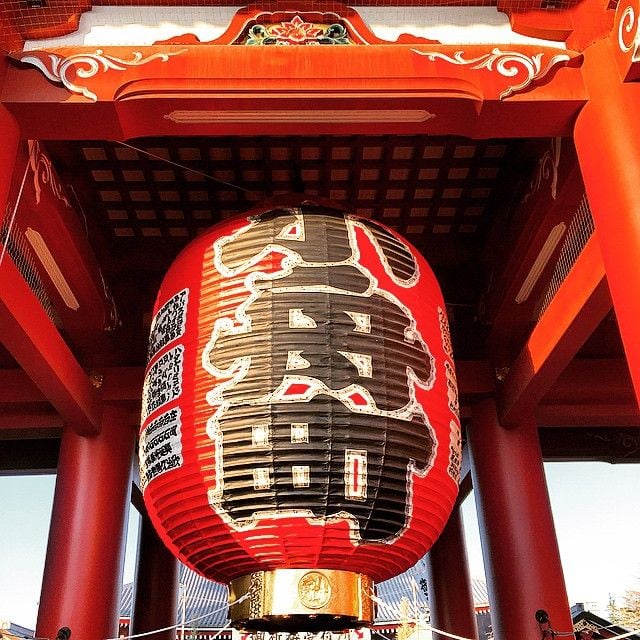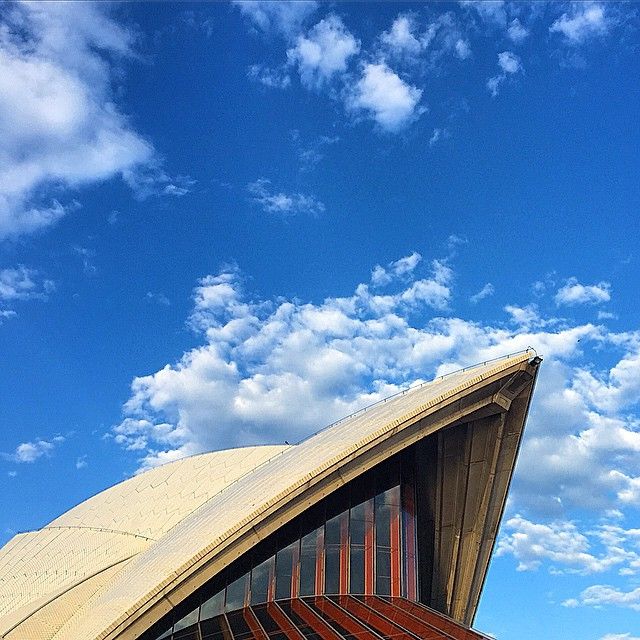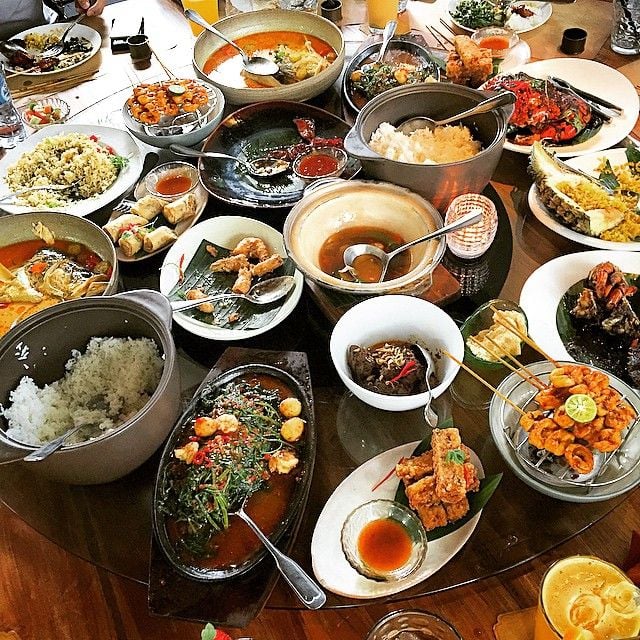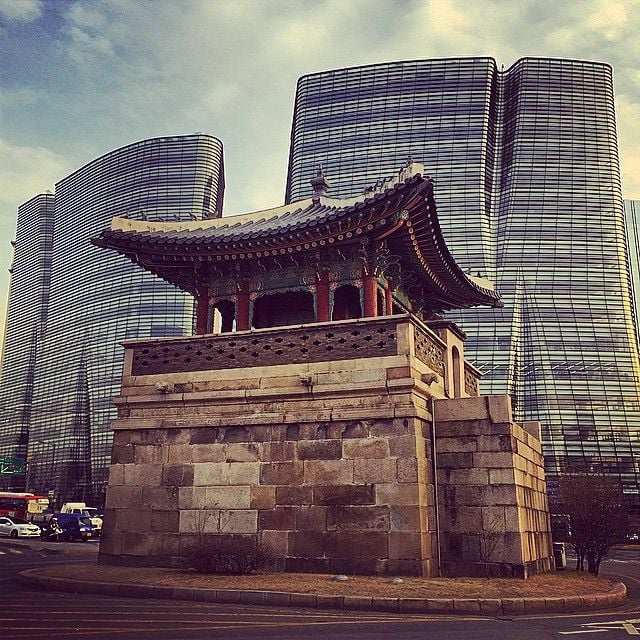 I'm very aware how lucky I am to experience all of this. I would guess that for many, this could be a list of things you'd see in a lifetime. It was truly a highlight to see so much in such a short space of time, and kept me energized.
When we did our $3.5m funding round at the end of last year, Leo and I were lucky to each sell a small portion of our shares and receive liquidity. I'm particularly happy that so far I've spent zero on any substantial new material possessions. The only spending I've done has been on travel and experiences, as well as some investments. It's early to tell, but so far this feels like one of the best uses for money.
"A new psychology study suggests that buying life experiences rather than material possessions leads to greater happiness for both the consumer and those around them." – ScienceDaily
That doesn't mean I've spent a lot on travel or these experiences. I believe this kind of travel is more within reach than many people think.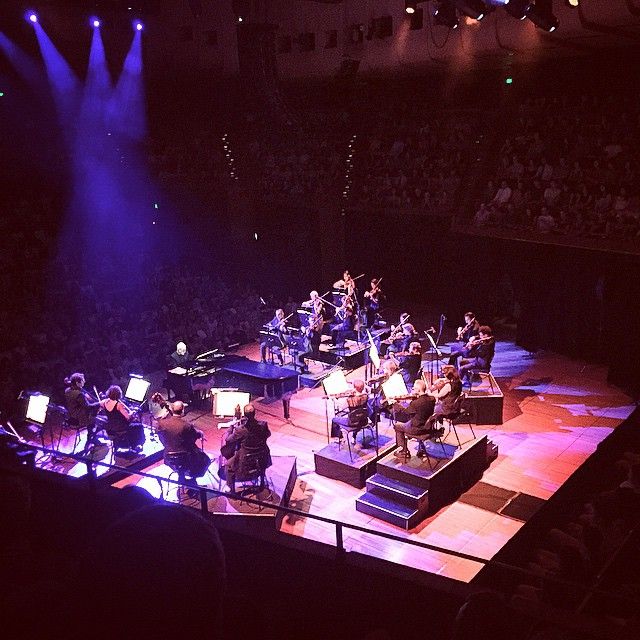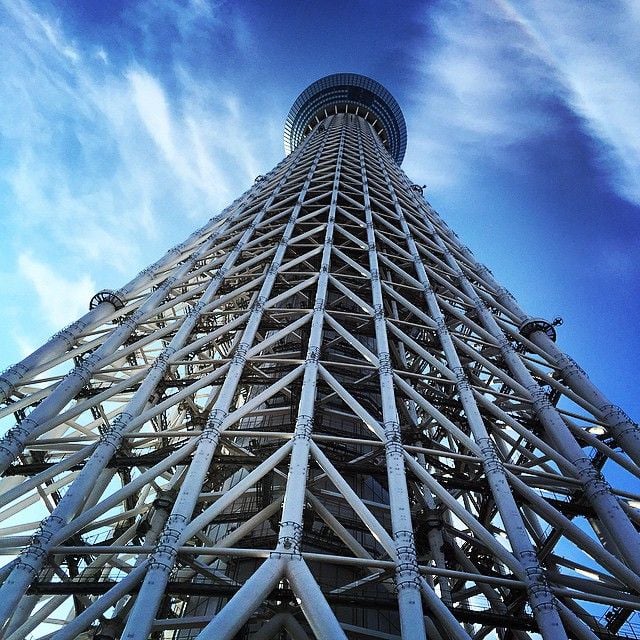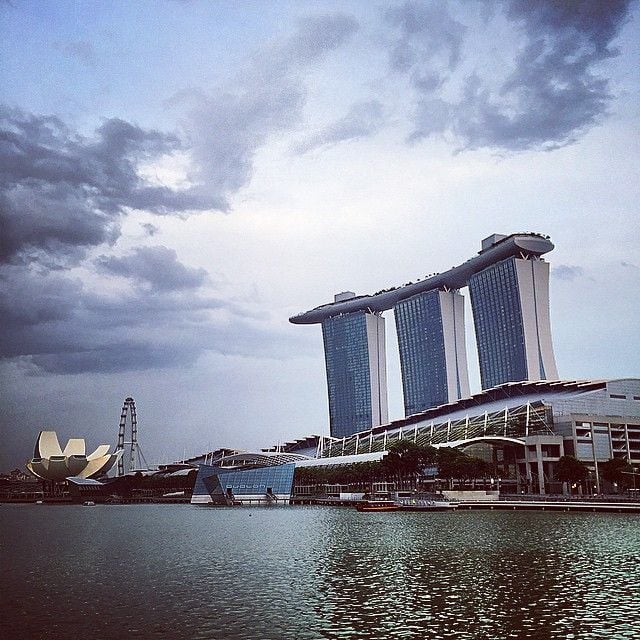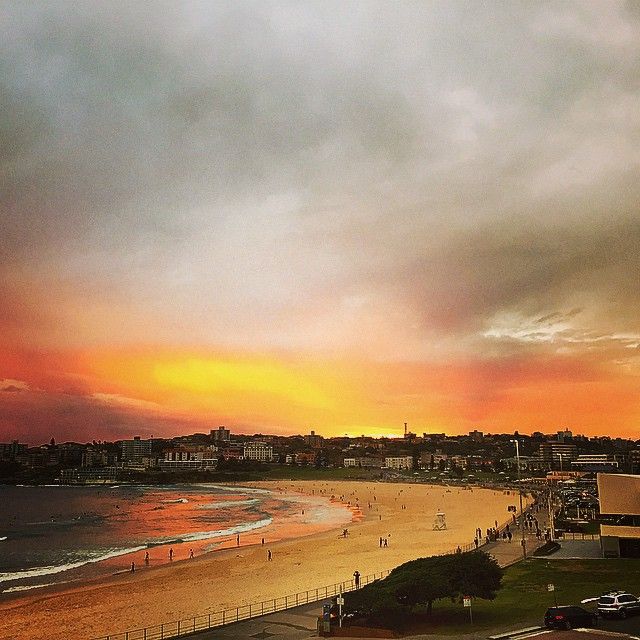 I met lots of new people and caught up with friends
The cool thing about being in a new place is that you can't help but meet new people. I find that I have this energy and excitement whenever I set foot in a new city, I feel like just the way I walk around with that extra curiosity and enthusiasm makes me more likely to talk with people. I also find I'm more eager to reach out and meet people, whether by Tweeting that I'm around, or by meeting people through an existing friend in the city.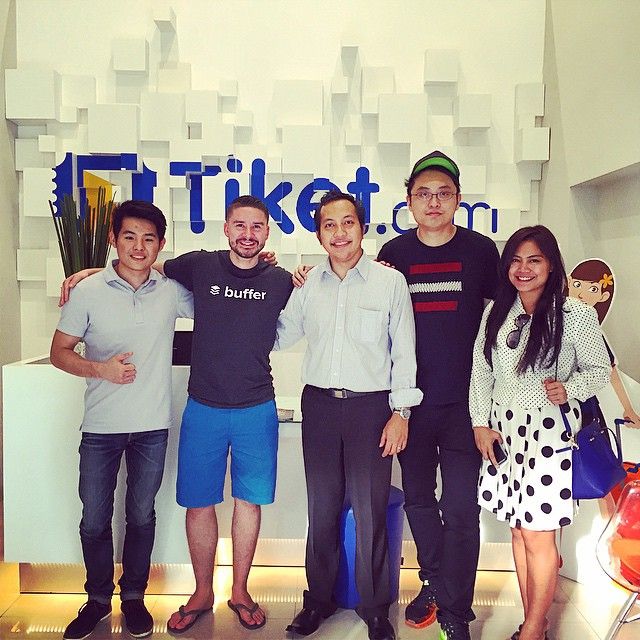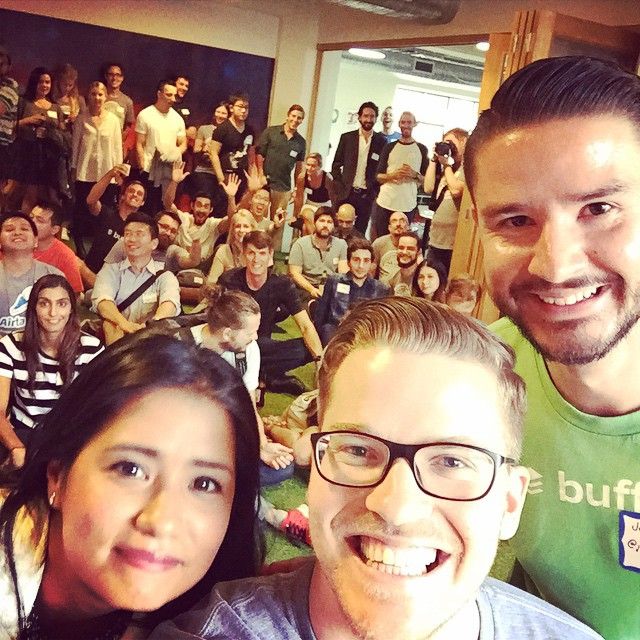 It was so much fun to catch up with old friends in almost all the cities I was in, and through those people meet new friends who I will stay in touch with for years to come. We live in a time where many people travel, so it's not out of the question that I'll hang out with some of these people in a completely different city in the future.
I kept up my gym routine while traveling
One of the things I was happiest about while traveling was that I almost completely kept up my gym routine. I found an awesome Gold's Gym in Tokyo. In Seoul I struggled and found that there aren't too many gyms, but once I arrived in Singapore I signed myself up for a 2 week pass at Fitness First and went several times a week.
I had 31 gym sessions during the 12 weeks for an average of about 2.5 sessions a week. I generally aim for 3-4 sessions a week, so this felt like a pretty good effort amongst all the challenges of being in a new place, finding a gym and having so many other things I wanted to do and see.
Being in a new place and experiencing different cultures made me more open-minded again
One of the things I didn't anticipate (but in hindsight makes complete sense) is how much traveling would affect my interests. It's something I've grown to love and crave traveling for.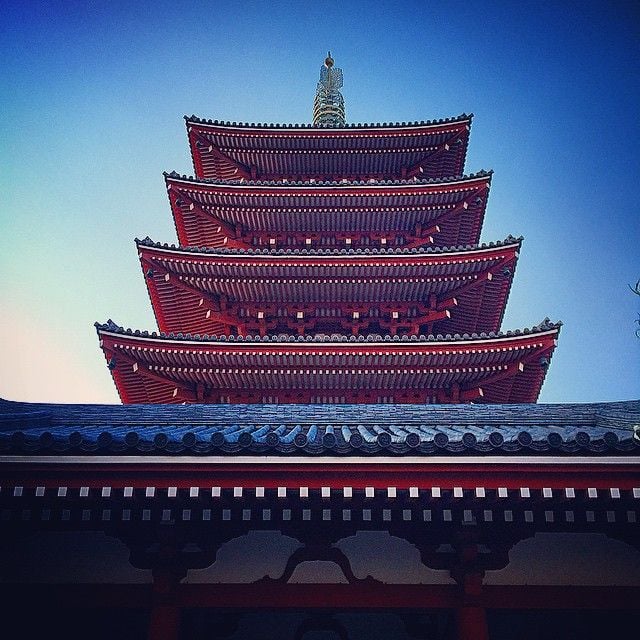 For example, when I was in Japan, I naturally got very interested in improving my Japanese, and I was able to practice it quite a lot.
I also had the chance to meet a lot of Japanese Buffer users, and I realized how important localization might be for us to implement. I then proposed within the team an idea to work on localizing Buffer.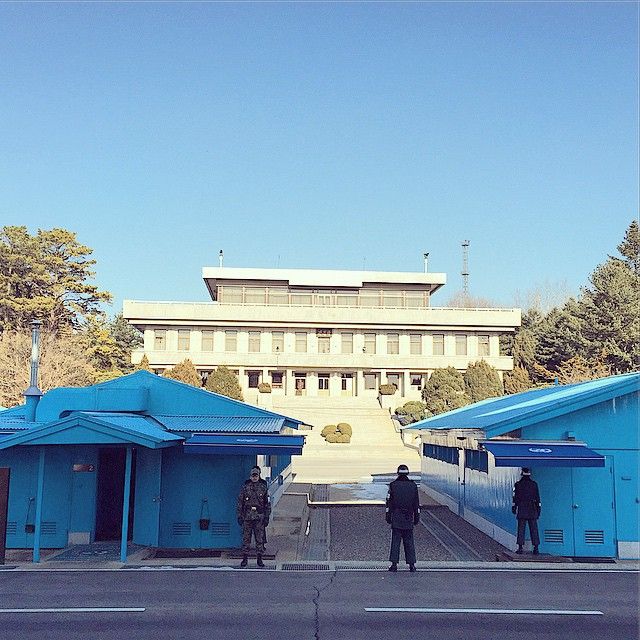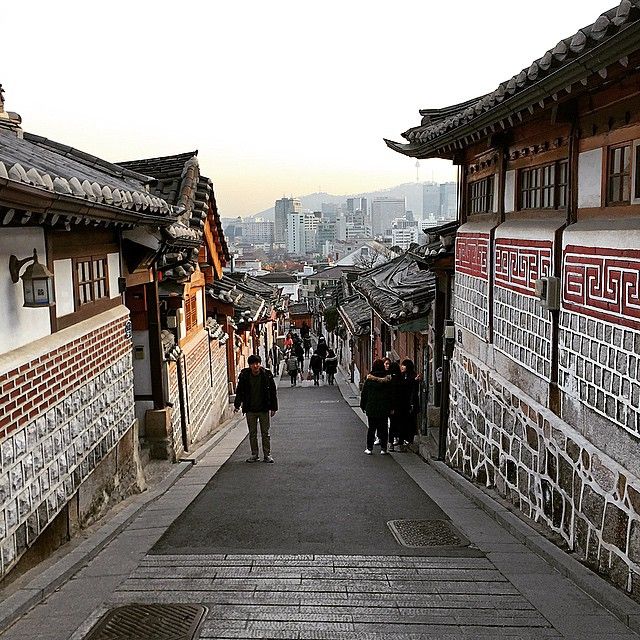 In Seoul, we visited the North/South Korea demilitarized zone and I was very motivated to learn about the history of Korea while I was there. I read Nothing to Envy: Ordinary Lives in North Korea, which I found fascinating, and watched a couple of TED talks (here and here) by North Korean defectors.
I find it very fun to learn about topics like this while also experiencing the actual place where the events happened.
I was able to do a lot of speaking events
One of my favorite things to do is to be able to give back. I've written before that I've found helping others brings me a lot of happiness. As I've been lucky to be part of Buffer growing more successful, I've also experienced growing requests from people asking my advice. I don't have the time to respond to every request, which is something I struggle with since I'd love to help everyone.
One great way I've found to scale my ability to help people is through speaking events, blogging and other 'one to many' methods. Being in Asia and having only a week in each place, setting up events was one of the best ways to be able to meet everyone who was interested in speaking to me.
As a fully distributed team, one of the areas of the world where we have the least people is Asia. As a result, I think it can be a little more lonely for team members in that timezone, and also means as a company we're less open-minded to some of the cultural differences both on a team dynamics and a market level. I decided to take the opportunity to try to spread word of Buffer, and ended up with quite a solid schedule of speaking:
Ad-hoc Buffer meetup in Tokyo
Fireside chat in Singapore
Fireside chat at StartupLokal event in Jakarta
Speaking at SaaSBusinessAsia conference in Singapore
Buffer Sydney meetup fireside chat event with Leo
Speaking on Open Pay panel at SXSW in Austin
It was a lot of fun to speak at all these events and meet hundreds of people through them.
As an introvert, I have to be quite mindful of my energy levels when I'm speaking a lot, and be aware of how much time it takes me to feel well prepared for speaking events. I loved doing all these events, however in the future I might not pack as much into a short space of time. It was somewhat overwhelming at times, and I think it impacted how productive I could be with all the other tasks I had going on at Buffer during that time.
The biggest challenges of the travel
Despite having the incredible privilege to travel across 3 continents in 3 months and having some massive highs, there were some real challenges and low points. I feel it's important to share that side of the story; hopefully it can be useful for somebody.
At times my productivity suffered
I traveled and relocated to new accommodation on the weekends, and I worked regular weeks for the full 3-month period. This went quite far in helping me to stay relatively productive during these travels.
At the same time, being in a new place means adjusting to many new things, like finding grocery shopping and food places. Everything takes a little longer than what you're used to, and that can be a little frustrating if you don't anticipate it. I could often get to a coffee shop that wasn't an ideal setup or where the wifi was not quite fast enough, and so it could take a couple of attempts before I found a great one. That took away yet more time.
All in all, I do see the travel as somewhat of a failure with regards to my productivity and my contribution to Buffer. I'm not a student taking a year off to travel the world once before settling into work—this is something much more long-term. I don't have a throwaway traveling job just to get by; I'm the CEO of a company with venture financing, and I have a lot of ambition to take Buffer further. Daily routine and overall focus is crucial to having fulfillment, and with so much travel in a short space of time, I couldn't quite hit the flow that I feel I need.
Thankfully, I've been able to take these learnings and bounce to a new situation fairly quickly. I will always be someone who likes to challenge myself and push towards limits in order to learn. In some ways I see this compressed travel as similar to my experiment of working 7 days a week, which also resulted in some great learnings.
One or two weeks in a place is not long enough
Whenever I have the choice from now on, I will always take the option to stay in a single place for a few months.
Beyond the productivity struggles that come with being somewhere only for 1-2 weeks, it is also not long enough to create true new friendships or relationships. It's almost impossible to sustain this for a long period of time and also have any sense of community. The short trips were a lot of fun, however as the travels went on I found myself craving that sense of community, being able to hang out with people that know me well. As an introvert, I find that I naturally get drained when I spend a lot of time with other people, and even more so when I'm constantly meeting new people.
In addition to the challenge of having friends and that sense of community, I believe that part of the joy of travel is to experience, understand, and be changed by different cultures. I've found that I really can't start to understand the culture of a new place unless I "live" there, and it takes at least 3 months, maybe 6, for things to start clicking. I like to feel like I've truly lived somewhere, been a part of it, and hopefully even had some tiny impact on it for the better.
I was hit with loneliness and felt down several times
For most of the 3 months, I felt absolutely incredible. It was the last few weeks in Sydney when I was there by myself, and then during my two weeks in Santa Monica that the loneliness hit me a few times.
It seems almost crazy that I could be visiting places that many people dream of experiencing and feel down. I felt almost guilty for feeling it at times, that it was a lack of gratitude.
It was a little scary to feel myself affected by this. Some days I lost several hours where I was just feeling down and procrastinating. I've had a couple of other experiences of feeling down for one reason or another in the past, but it had been over 5 years since I had any feelings like this, so it came as quite a shock.
I've realized that a key challenge as a digital nomad is loneliness, and in many ways my traveling lifestyle of the last few years has left me without many strong friendships or relationships. This being my first time solo traveling also brought this out even more for me.
I'm generally quite a pragmatic person. I reflect a lot, which can sometimes make me dwell on something and feel even worse about it. However, this reflection often helps me pinpoint the cause and act on it.
In this case, I started making a big effort to meet new people, and I also chose to stay in Hawaii for several months in order to build some longer-term friendships. The result is that I've been able to completely turn this feeling around within a month and a half, and haven't felt down for weeks now. I also found that keeping up my exercise routine helped me immeasurably during the 'downs', by giving me a regular win (and endorphins released).
3 key learnings I'm taking forward for future travel
To finish up, I want to share a few observations and learnings I want to take forward for myself:
1. Travel is incredible
"Travel is fatal to prejudice, bigotry, and narrow-mindedness, and many of our people need it sorely on these accounts. Broad, wholesome, charitable views of men and things cannot be acquired by vegetating in one little corner of the earth all one's lifetime." – Mark Twain
I truly believe that the travel in the last few years has changed me for the better. If you have a chance to travel, I strongly urge you to take it. All the better if you can do it long-term, in a sustainable way, while working. Even short-term travel is great, but if you can make it a lifestyle for even just a year or two, I think that's when it becomes most powerful and fulfilling.
One of the best things about travel, and especially solo travel, is how much you learn about yourself. I especially learned how to recharge and maintain energy and happiness, which came through experiencing both extremes of spending too much time with people as well as a few moments of real loneliness. I now feel much better equipped to strike that balance.
2. It's important to know your purpose for travel
Whenever you choose to go traveling, you're in a very unique position that applies only to you. We're all different, and I think any sweeping advice is not wise.
It makes sense to think about your own situation. Are you young and focused purely on the travel, happy to do whatever job to just get by? Or do you already have your dream job and are striking the balance between the work you love and the destinations you want to see?
I love working on Buffer. I couldn't imagine a better job in the world. I also feel a big calling to see where we can take Buffer in the coming years. As a result, I plan to be very disciplined in the future about choosing my travel schedule. It's important for me that I can spend the time I desire on Buffer, alongside seeing a new place.
3. 'Slow travel' is my preferred way
Probably the most clear learning for me is that 'slow travel,' staying somewhere for at least 3 months, and generally 5-6 months or more, is my perfect setup. I've learned this for myself before in some casual ways, I even wrote about it a year ago. I feel like I've now truly pushed limits and experienced all options.
Most of this experience was short-term travel. Since choosing to adjust to 'slow travel' and stay in Hawaii for 4-5 months, I've hit possibly my best flow in years, both in terms of my work on Buffer and my fitness goals. I've met people who I've hung out with several times and hope some may become lifelong friends. This, for me, is what traveling is all about. This is my new plan.
What are your experiences of travel? Have you tried long-term travel, or do you want to? I'd love to hear from you in the comments!