Recently Apple announced iOS 8 and along with it many features that will be hugely useful for Buffer for iOS. Here are my initial thoughts on what you might find in our iOS 8 update this fall.
Buffer sharing via App Extension
We've sometimes struggled to get Buffer integrated in other applications, with requests coming in almost hourly for us to integrate in X & Y. With App Extensions we'll be able to provide a composer that is available in all applications that use the Action Sheet.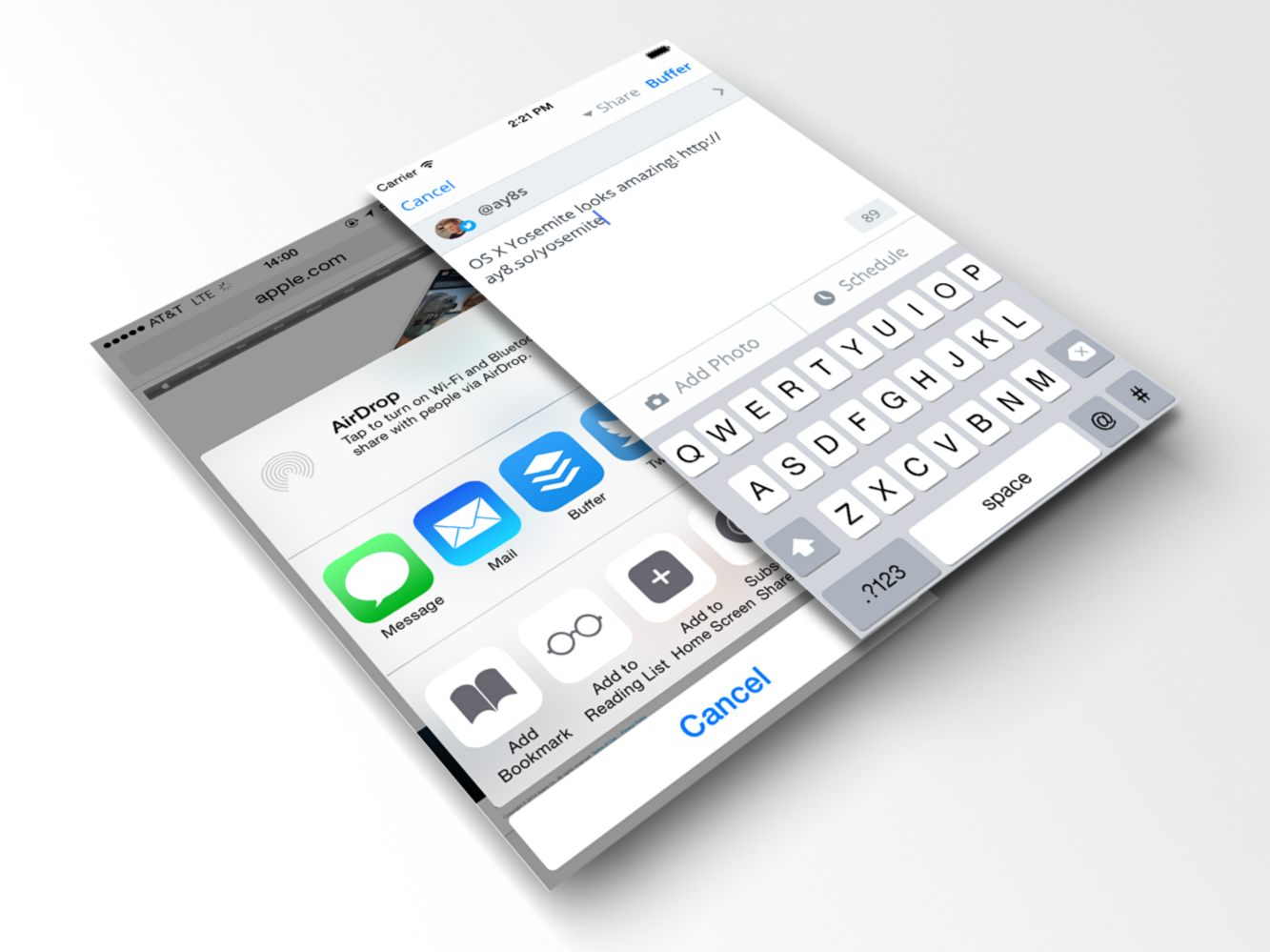 Sneaky peek at an upcoming design change based on our new Style Guide.
Once you open the Action Sheet in another app you'll be able to see Sharers and Actions. Sharers are colourful icons which can be reordered and once tapped open up an interface bundled with the host application. Ours may look something like the above.
Widgets
iOS 8 introduced widgets that are displayed within the "Today" section of Notification Center. Here we could display an overview of your Buffer accounts with counts showing you how many items are left in your Buffers.
This information is periodically updated in the background and iOS 8 shows the most recent information the OS has fetched before updating to a live version of the view.
Along with counts we could look into providing information on the most recently posted updates right within Notification Center. Providing the recent stats of your posts and maybe even graphs like our webapp.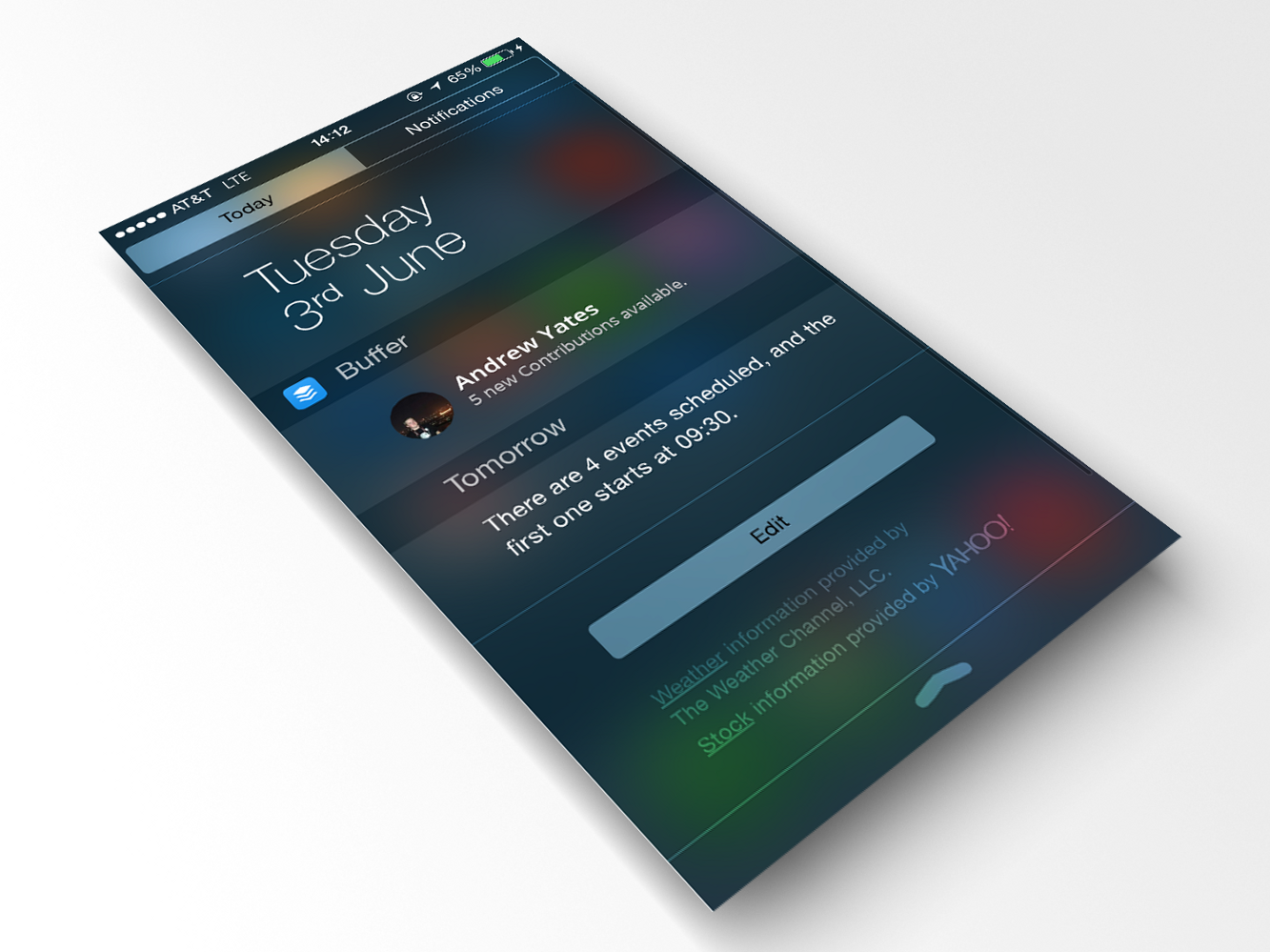 Interactive Notifications
We've not yet implemented Push Notifications in our iPhone app, but we have certainly got it on the roadmap.
With iOS 8 we'll be able to provide notifications that allow you to perform actions. For example if someone on your team added a new contribution we could send a notification with Approve / Discard right in the notification. You wouldn't even have to open the Buffer app.
Apple used Facebook as a demo for this functionality allowing you to "Like" or "Comment" on a post from within Notifications.
Much more…
I'm sure there is much more we can do with iOS 8. We're only just beginning to go through the documentation from yesterdays announcement. I'd love to hear any ideas you may have for Buffer for iOS 8.
Do you want to work on Buffer for iOS 8 and the rest of Buffer? Then why not join our small team!