Every year, more than 30 million tweets are scheduled through Buffer, making it the number one channel where Buffer users are scheduling their social media posts. As of today, we're helping Buffer users take their planning to the next level — we've just released scheduling for Twitter threads so that anyone can easily schedule their Twitter threads with Buffer for free!
ℹ️
Scheduling Twitter Threads is available with our newer plans. If you're a legacy customer,
please contact our team
to find out more about updating your subscription.
You can now draft unlimited-length Twitter threads, preview how'll they look, save them for later, and schedule them for the optimal time.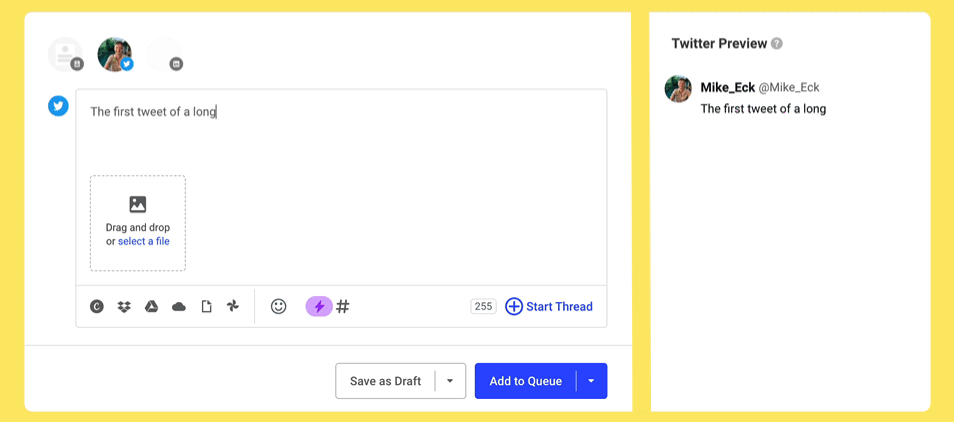 Scheduling for Twitter threads has been a most-requested feature from Buffer users ever since threads became available on the platform — and rightfully so. Since the launch of the feature in 2017, Twitter threads have become an everyday way to use Twitter and share content.
How to schedule Twitter Threads in Buffer
Scheduling a thread is super simple, just follow these steps:
Connect your Twitter account to Buffer
Open up the Buffer composer and select your Twitter account
Add some content and then select Start Thread
Save your thread as a draft or schedule it for the time of your choice
Watch the retweets and likes roll in!
And if you need more, head to this link to see step-by-step how to schedule Twitter threads.
Why you should schedule Twitter Threads
No one is happier about us adding thread scheduling to Buffer than our own social media manager, Mitra!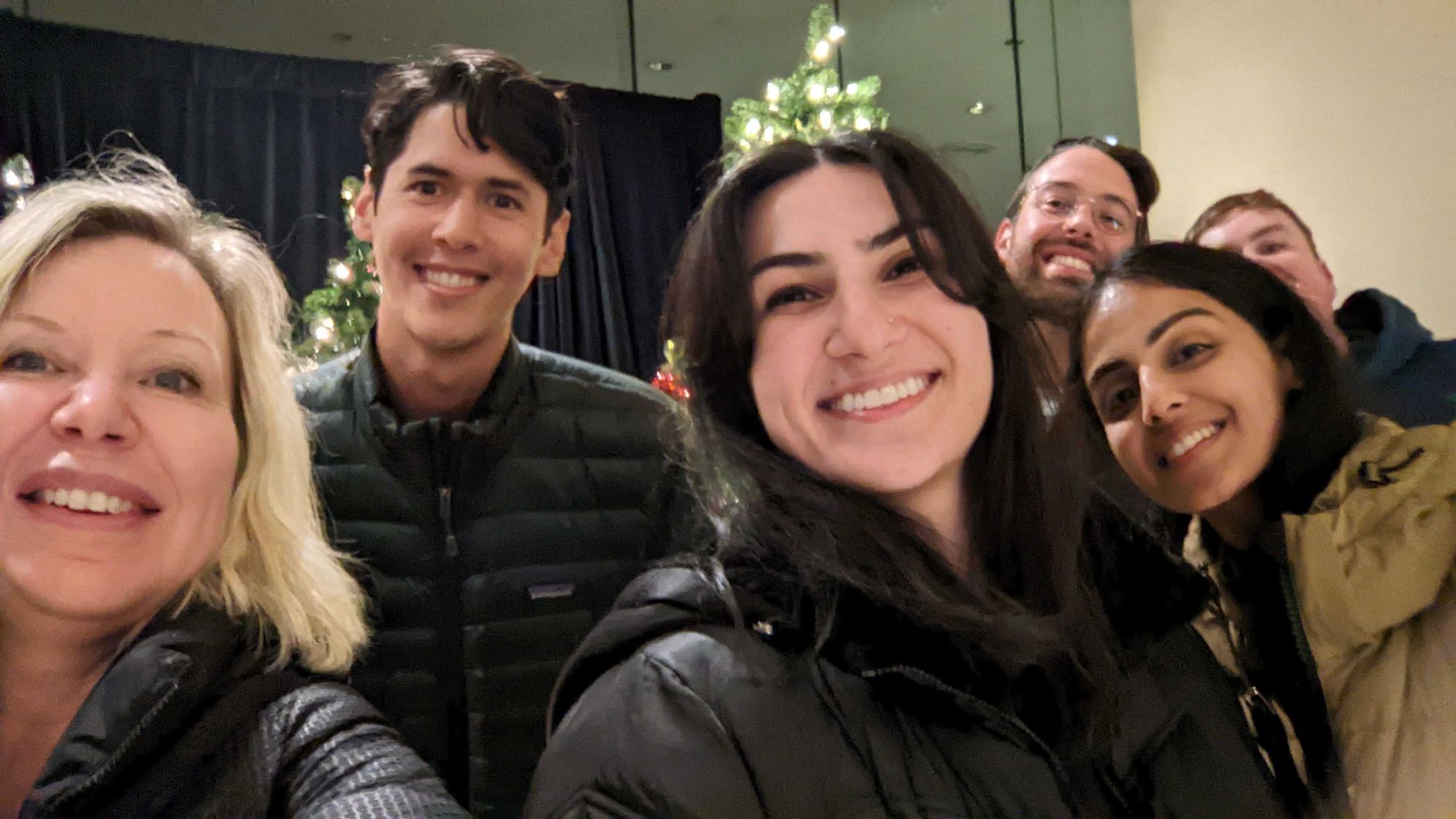 Here's a thread she recently scheduled to Buffer's twitter account about Twitter's latest features. I love it because it highlights a few of the things that Buffer can help you with when it comes to threads.
1. Save threads for later
This thread had been in the works for a little while. Mitra was able to start writing it a few weeks ago, save it as a draft, and come back to it later after she had done some more research.
2. Quickly find and add images to your thread
Buffer lets you import media from Google, OneDrive, Dropbox. You can also grab content straight from Canva or Giphy.
3. Add links to your thread
The call to action on this thread includes a link to a blog post.
4. Use insights to schedule at the best time
Mitra scheduled this thread to go out at the optimal time, based on the insights generated by Buffer's data analysis.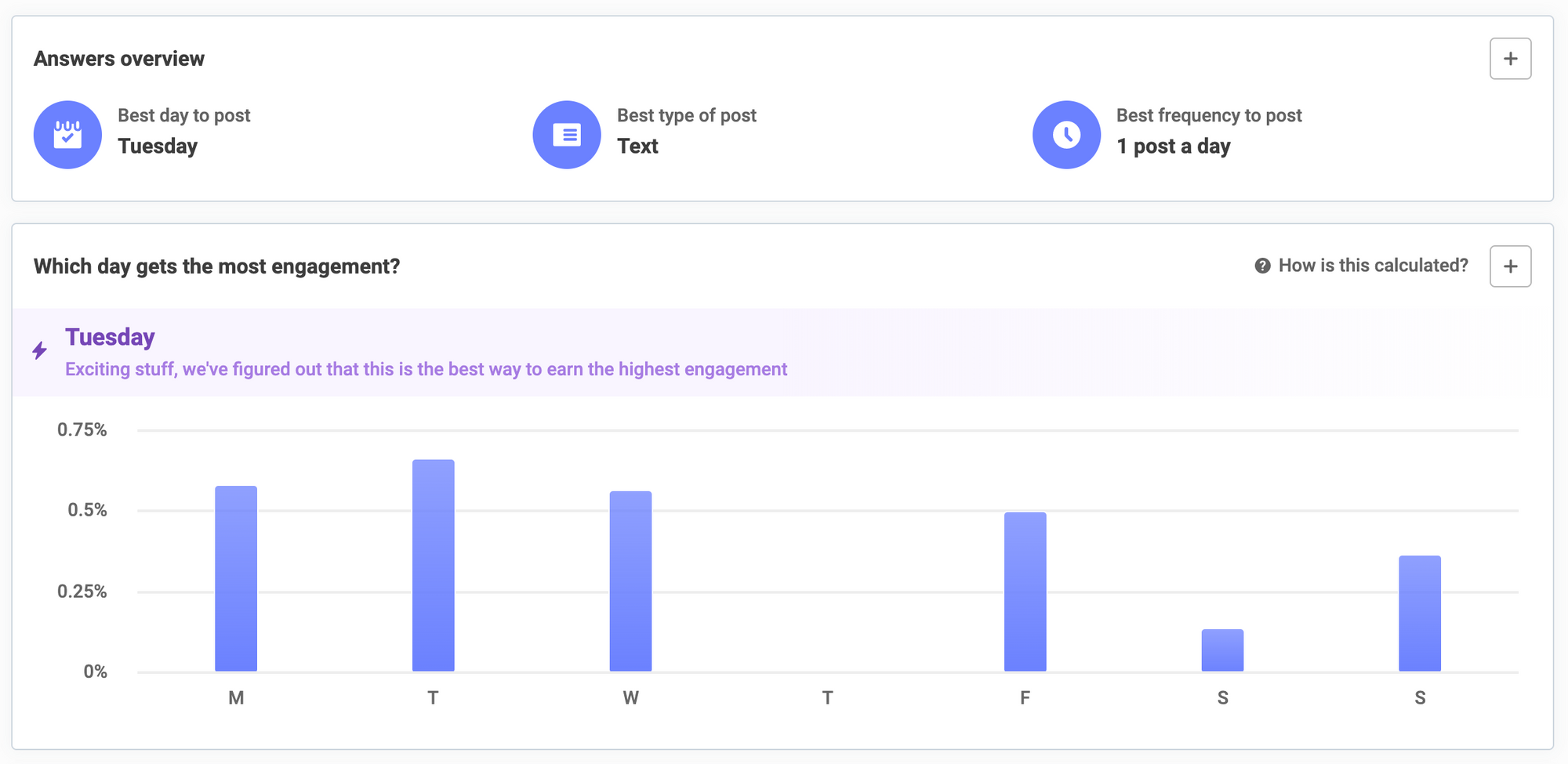 Start scheduling today!
Twitter threads scheduling is available now on all Buffer plans, including the Free plan.
For more about how to create engaging threads, check out these resources:
Happy thread scheduling!