Angers activates.
That's the quote a friend shared with Christina Morillo, and it stuck in her mind.
So when she set out to find some stock photos for the side project she had started with her friend Stephanie Morillo, she recognized what she was feeling when she couldn't find them: Anger.
The project, Women of Color in Tech Chat, is a community for women of color and non-binary people of color in tech. The goal was to build a simple splash page.
"When we went to build a website and we found that there were no photos of women like us, it came out of frustration," she said. "The fact of not being able to see diverse representation; it just made me so angry."
And then, the activation: "Something ticked. I though, wait a minute. I can totally hire a photographer and get some women in tech and we could have a photo shoot. And I could flood the internet with our photos…I just made it happen."
Today, the Women of Color in Tech Chat photos have been used all over the web, and Morillo, an information security architect, has been featured everywhere from Re/Code to Cosmo.
And the co-founders also wrote about how they made their project happen (and got funding for it) so others can follow their blueprint.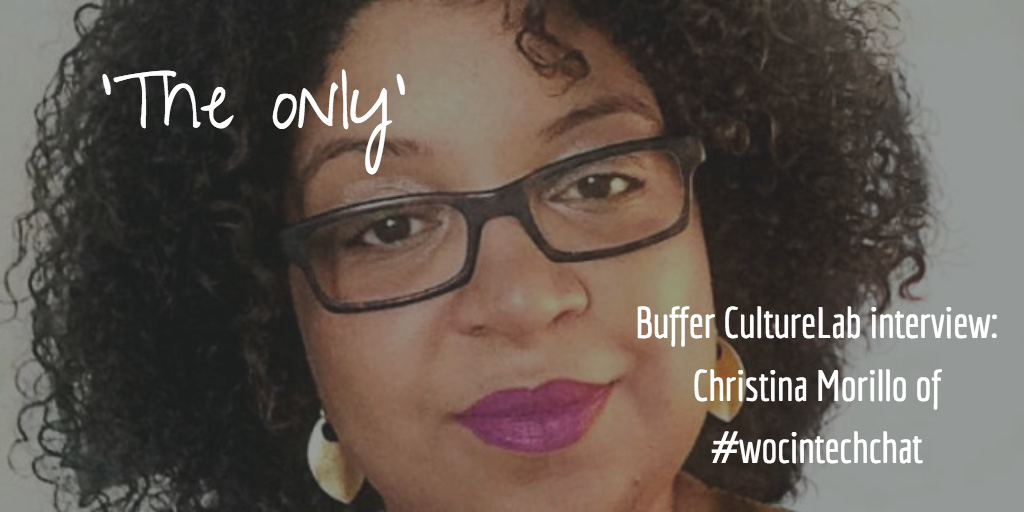 Plus: Carolyn and I chat about empathy in customer service and how to meet customers where they are.
What you'll learn from this episode:
How we gauge tone of customer emails at Buffer
The language we use to meet customers where they are
Writing tips and tricks that help convey tone
What it feels like to be "the only" at work
Ways to combat and overcome impostor syndrome
Who can and can't bring their whole selves to work
How to become a mentor or mentee through organic relationships
How to own and tell your own story
What it means to code switch
How to execute on your good ideas
Christina's favorite quote: "When you change the way you look at things, the things you look at change." – Dr. Wayne W. Dyer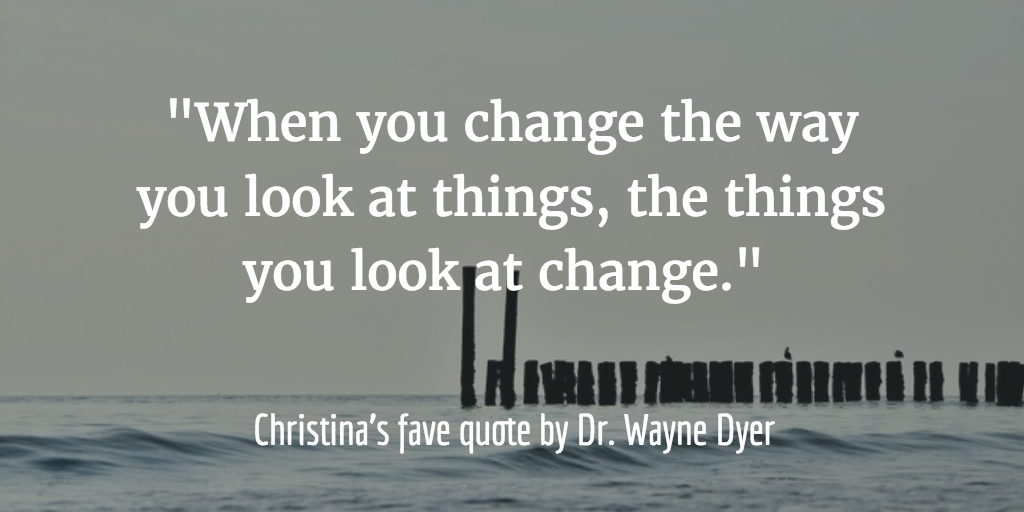 Stuff we talk about in this episode:
Notable moments
3:27: Rainbows and kittens and starry eyes
5:00: Click here
6:11: Being sad together
7:30: Sometimes life is hard
12:30: Professional empathizers
15:00: 'All the cool stuff we talk about behind the scenes'
16:44: Informal therapy sessions
17:3o: Being 'the only'
19:18: Apple IIGS!
21:00: "You either have the hunger or you don't"
22:30: "You can code until you eyes fall out"
24:23: Say yes to things that scare you
26:58: People of color can't have a bad day
29:00: Bringing the big afro curliness
30:30: Anger activates
35:20: We can't be Oprah
38:45: You will be tired
42:00: Tech tech tech tech tech
Get in touch!
Get all our episodes automatically
Ready to subscribe and get all our new episodes automatically? We've got ya covered!
If you're an iTunes listener, click below to find and subscribe. If you're feeling up to it, we'd really love your ratings and review!

If Google Play is more your style, you can find a link here to find and subscribe. We'd really love it if you'd be keen to share it with anyone who might find it helpful!

Have you ever had the experience of being "the only ____ " on a team or in a room? How did it feel and how did you deal with it? Or, do you have thoughts on meeting customers' tone with empathy? We'd love to hear from you in the comments or at culturelab@buffer.com!