I've Never Offered a Black Friday Sale — Here's What My Boutique Does Instead to Have a Six-Figure Weekend
Emily Grey knew her small boutique couldn't compete with other sales on Black Friday, so she decided to try something completely different for her holiday promotion. Learn why it's helped her business succeed year after year, and how you can approach the holiday season differently.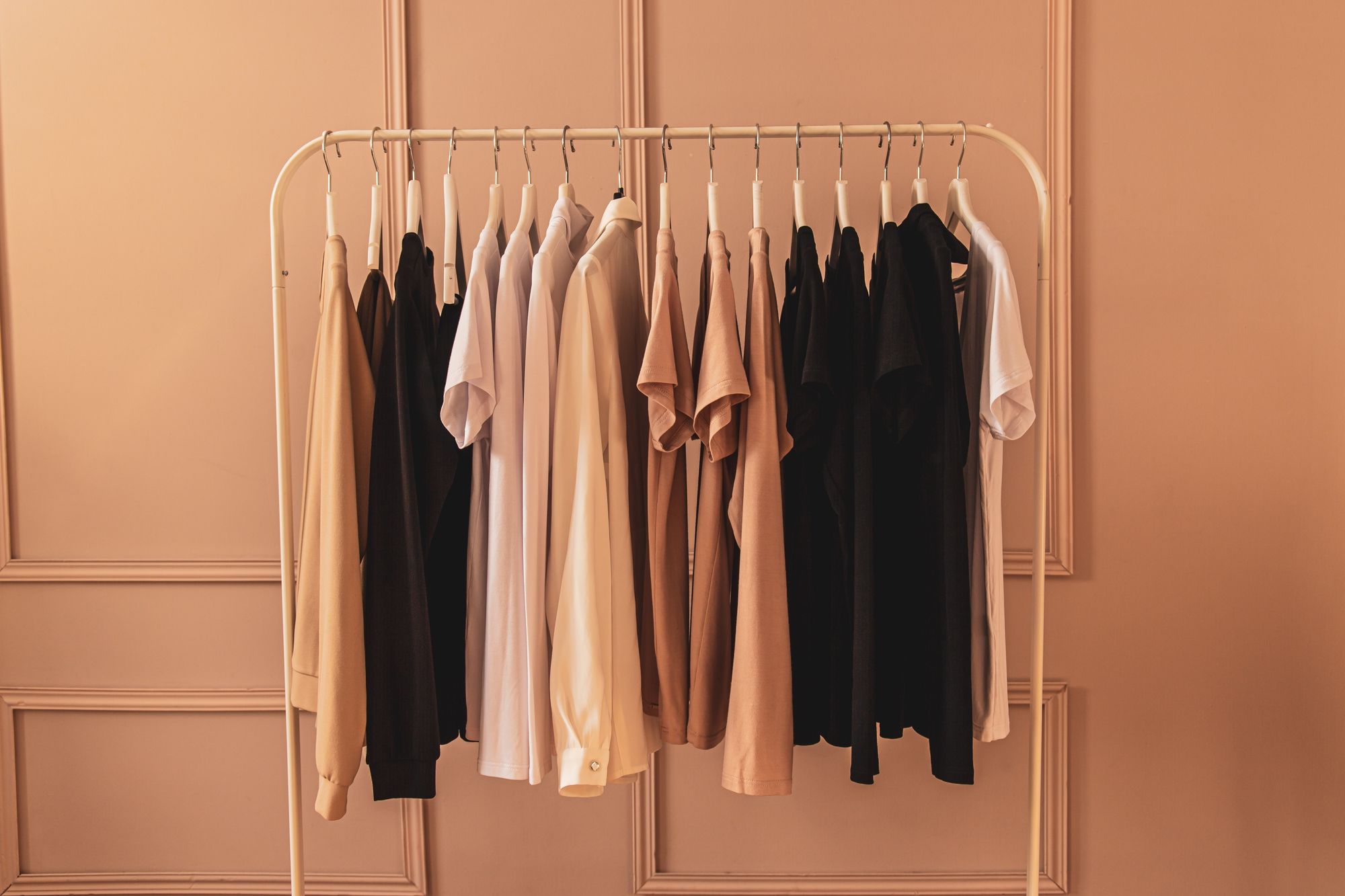 From the moment I launched The Flourish Market—a boutique that specializes in selling clothing, accessories, and gifts that have a bigger purpose—I knew that we would need to think about our holiday promotions differently.
Given that most of the 200+ brands we partner with are B-corps or fair trade companies, our margins are already tighter than the average store. I felt the biggest discount we could afford to offer holiday shoppers would be 20 percent—which isn't very exciting when the big box stores and even smaller boutiques would be offering 40-60 percent (or more) off.
I've always been a big believer that when you can't compete, you get creative. So I thought about what we had to offer. I thought about what aligned with our company mission. I thought about what would be exciting to our customers. And I came up with the idea for Grey Friday.
The gist of Grey Friday is this: The week before Black Friday, we have our big promotion weekend when, instead of offering discounts, we offer 40-60 percent of the customer's purchase back in free gifts. At different tiers of spending—$40, $75, $150, $250, and $500—customers get a different gift, plus all the gifts from the lower price tiers.
I had this idea mere months before my first holiday season as a shop owner, and I decided to launch it on a whim. It was a resounding success, and we've done it every year since then—and every year, even during COVID, we've grown our total revenue that weekend by 40-50 percent.
I love inspiring business owners to zig when other people are zagging. While I'm not saying you have to do this exact promotion, I want to share why it works for us and our customers in hopes of encouraging others to think differently about holiday deals this year, or for years to come.
We figured out how to create more value with less
Something that often surprises people about Grey Friday is that it costs us the same from a business perspective as offering a 20 percent discount—but creates much more value for the customer.
Let's say a customer is spending $150 that weekend. If we did a 20 percent discount, we'd lose $30 as a business, and the customer probably wouldn't feel like they got an especially great deal. But, if I take that same $30 and think of it as my budget for free gifts, it can go shockingly far. For instance, last year customers spending $150 got a free bracelet, a pair of artisan earrings, and a cozy winter shawl. Because we're buying these gifts in bulk from our artisan partners and our purchasing timing often aligns with promotions they're doing, we're able to get a great price, which allows us to offer so much.
The actual value of these products is higher than the $30 a customer might save with a 20 percent discount—if customers were buying these products off our shelves, they'd cost $80 or more. But, perhaps more importantly, the perceived value is higher. Our customers get so excited by the fact that, while they're doing their holiday shopping, they get additional gifts for people on their list or to keep for themselves as a treat.
We get customers before they've blown their holiday budget
Another key factor in Grey Friday's success is that we hold it the Friday before the major holiday shopping weekend.
I always thought it was weird that Small Business Saturday is the day after Black Friday. My thinking is that, if you really want people to support small businesses, you need to get in front of them before they spend all their money at the major retailers. In fact, numerous customers thank me every year for running such a great promotion early, before they're tempted to use their purchasing power on less meaningful gifts from larger businesses.
This has the side benefit of making the holiday season much more pleasant for my team. We're still open on Black Friday and Small Business Saturday but, because we've already finished our major weekend, we don't open early, and I don't need all hands on deck. We split up work Thanksgiving week so that all of my employees get some meaningful time with their families.
Of course we get people who come into the store Black Friday weekend and are confused by the fact that we aren't offering a special. We never apologize, and instead use this as a moment to share what we stand for, explaining that we can't compete with the big box stores and that we hope they look around at our artisan products and find gifts for the people on their list anyway. Plus, we can always encourage them to sign up for our email list so they're notified about Grey Friday next year.
We build a lot of excitement around it, and always deliver
So how do we promote Grey Friday to grow our sales each year? Of course we do all the classic marketing tactics. We tease that our big promotion is coming up on social media and do a big reveal of the free gifts. We email our list first thing that Friday to let them know the doors are open, and send them a last call email on Sunday (something I missed in the early years and now drives about 20 percent of our sales for the weekend). And we build a lot of excitement in the store to draw in downtown foot traffic, playing holiday music and offering free drinks for shoppers.
But the biggest reason our numbers grow so much year after year is that we really deliver on the customer experience. I've noticed two big drivers for our sales growth. The first is that existing customers spend more. If a new customer has never experienced Grey Friday, they typically spend around $75 because they almost can't believe it's true. Once they realize that we really aren't messing around with the free gifts, they plan their holiday shopping around it the next year, and spend triple or quadruple what they did before. The second growth driver is new customer acquisition through word of mouth. Grey Friday is almost like the best kept shopping secret that people love sharing with their friends and relatives.
We try to keep this customer excitement going by making our gifts even better year after year. For instance, last year we created a custom product with one of our partners so that one of the gifts was something you literally couldn't get anywhere else.
We tied our promotion to our purpose
Ultimately, like so many things in our business, this holiday promotion was never just about growing the bottom line. Our heart behind Grey Friday is to be able to deliver a thrilling experience to our customers while sending our artisan partners a heck of a lot of work.
Instead of just offering a discount and taking a financial loss as a business, we're able to pass that money along to help other businesses succeed. Being able to place orders for hundreds or thousands of units is life-changing for many of our partners. And we always make sure to share that impact with our customers—along with the impact on our own small business—so that they can feel even more excited about the purchases they made.
After sharing all these details on Grey Friday, my advice to other business owners may sound odd: When it comes to creating your best holiday promotion, don't look around at what others are doing. Instead, think about what would be exciting to your specific customers and what you have the power to deliver this holiday season, then find the overlap.
The truth is, you will get some sales if you do a standard discount for Black Friday or Small Business Saturday. However, you could be doing triple or quadruple that amount if you get creative in delivering something that creates even more value for your customers.