9 New Social Media Platforms You Might Not Know About
If you asked someone 20 years ago what their favorite social media platforms were, they likely wouldn't have an answer for you. But social media has since grown in popularity and usage, with new ones being developed yearly. Here are some of the newest ones you may have never heard of.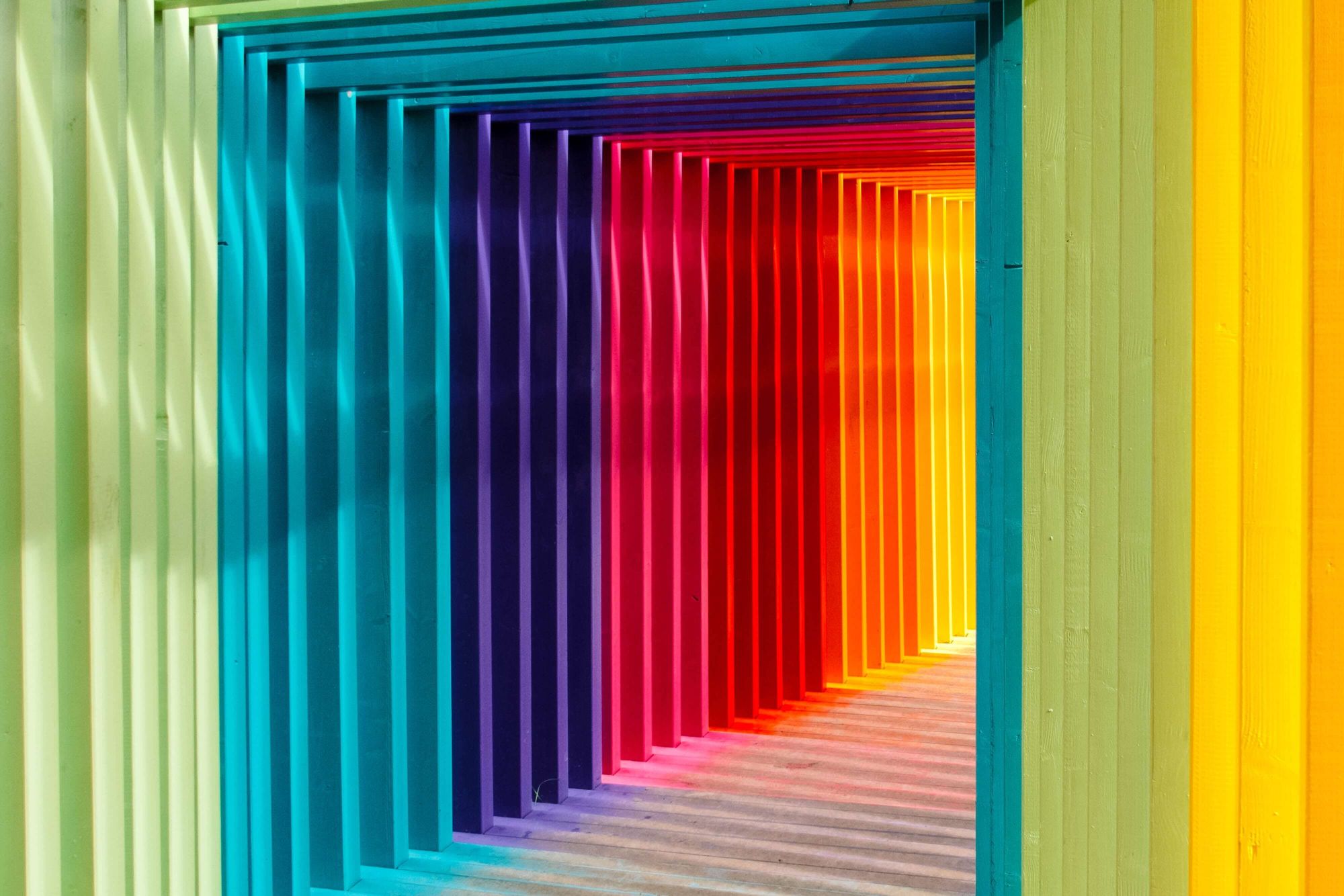 Photo by Robert Katzki on Unsplash
If you asked someone 20 years ago what their favorite social media platforms were, chances are they wouldn't have an answer for you. Although the common consensus is that the earliest social media platform was developed in 1996, the number of people using those platforms is nothing compared to the billions who use social media today.
Social media platforms have evolved since the 90s – while it was once meant for personal updates, the most popular platforms now have large user bases and are vehicles for launching brands and careers. However, beyond Instagram, Twitter, TikTok, and all the popular social media platforms, developers are working on new apps and trying to change the way social media works in one way or another. In this article, we'll review some of the newest ones you may have never heard of.
BeReal creates pockets of authenticity throughout the day
"Everyday at a different time, everyone is notified simultaneously to capture and share a photo in 2 minutes." This is the simple tagline accompanying the simple app, Be Real that has taken off in recent months.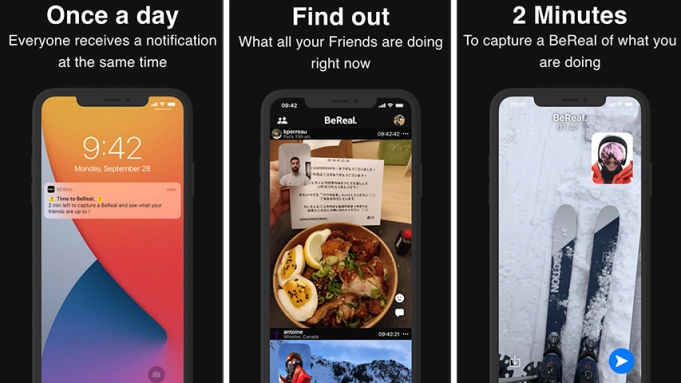 BeReal was launched in 2020 by two French developers, Alexis Barreyat & Kevin Perreau. The app's main feature is a daily notification that encourages users to share photos of themselves and their immediate surroundings during a random two-minute window every day.
The app is currently having its time in the spotlight, especially as it offers users a different experience than any other social media platform. In his newsletter Platformer, journalist Casey Newton wrote about the rise in popularity of BeReal, saying that it "...combines nostalgia for social apps that came before with an anxiety about the world those apps created." Even the app's notification – ⚠️ Time to BeReal. ⚠️ – has become a meme.
Because of its emphasis on unfiltered and unscheduled posting, BeReal doesn't have many use cases for businesses – but that isn't stopping brands. It could be an interesting, new way to connect with your audience authentically.
Polywork is LinkedIn's cooler, younger sister
According to the team behind the platform, Polywork is a professional social network that lets users share what they're up to both personally and professionally and send collaboration requests to others.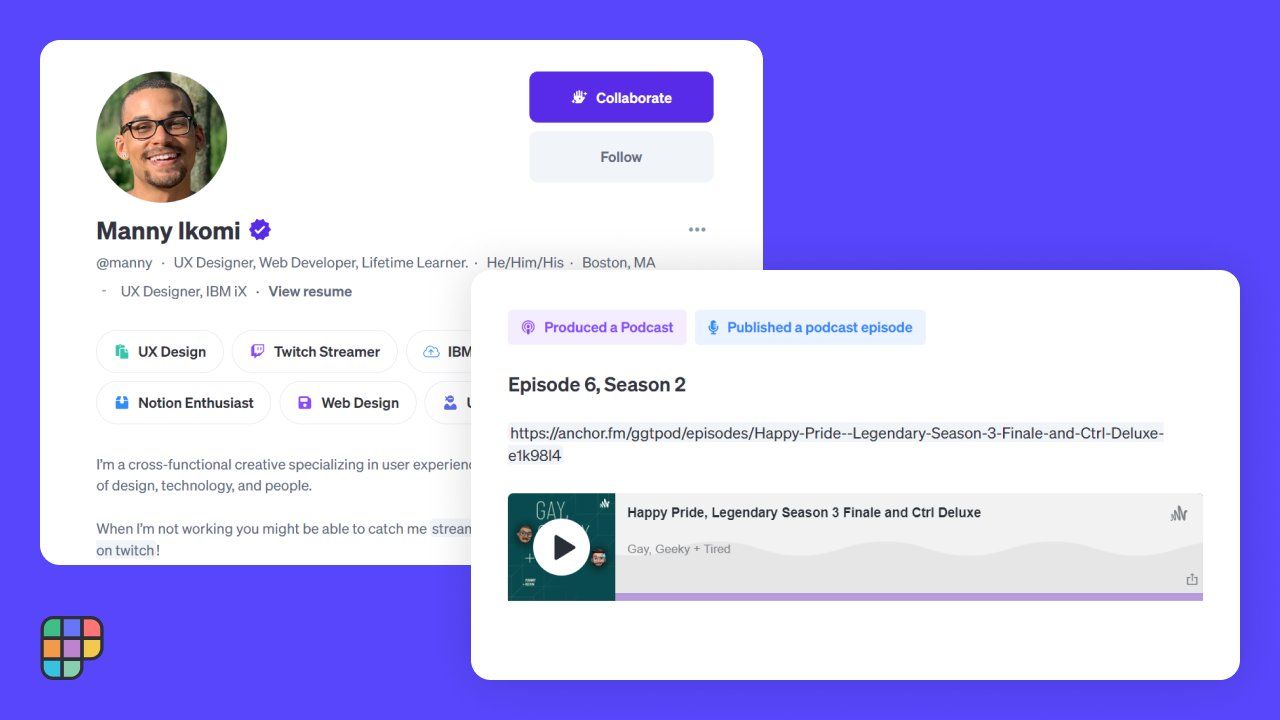 The platform aims to take on LinkedIn, emphasizing that people (and their careers) are more than just the roles they've held. Polywork is the best way for multi-hyphenates to show off everything they're working on.
It's also a great way to find people to collaborate with (I've used it to source quotes for an article), test your products, and go deeper into the everyday activities that bring you joy to work on.
You currently need an invite to join Polywork, so I'm sharing the twelve I've been granted. The invites are not unlimited, so don't hesitate to pay it forward when you create your own account.
🖊️
Get started with Polywork today through
this link
.
Applaudable allows users to share daily pleasures
Launching in 2022, Applaudable will allow users to share daily pleasures by 'Applauding' them - whether it's for a book they read or a recipe they tried. Applaudable strives to "improve the quality of life of its users by focusing on specific, genuine experiences its users love or appreciate, and making them available on its platform in such a way that they can be repeated by others."
The app has potential for businesses as it will offer a commercial element from the get-go, allowing users to order products or book services they want to try.While it's still in early access, a platform spokesperson says there has been high interest, and registrations are in the tens of thousands. If you're interested, you can also register ahead of the app's launch in August.
Supernova is the ethical way to engage on social media
Supernova is branded as the "ethical alternative" to Instagram and Facebook, as most of its ad revenue goes to charities. Supernova claims it will start with only human moderators as part of its Charter for Users to deal with hate speech properly.
The app's founder and CEO Dominic O'Meara said to TechCrunch that sponsors and charities have chosen to engage with the brand because of its "inclusive social network with user safety at it's heart."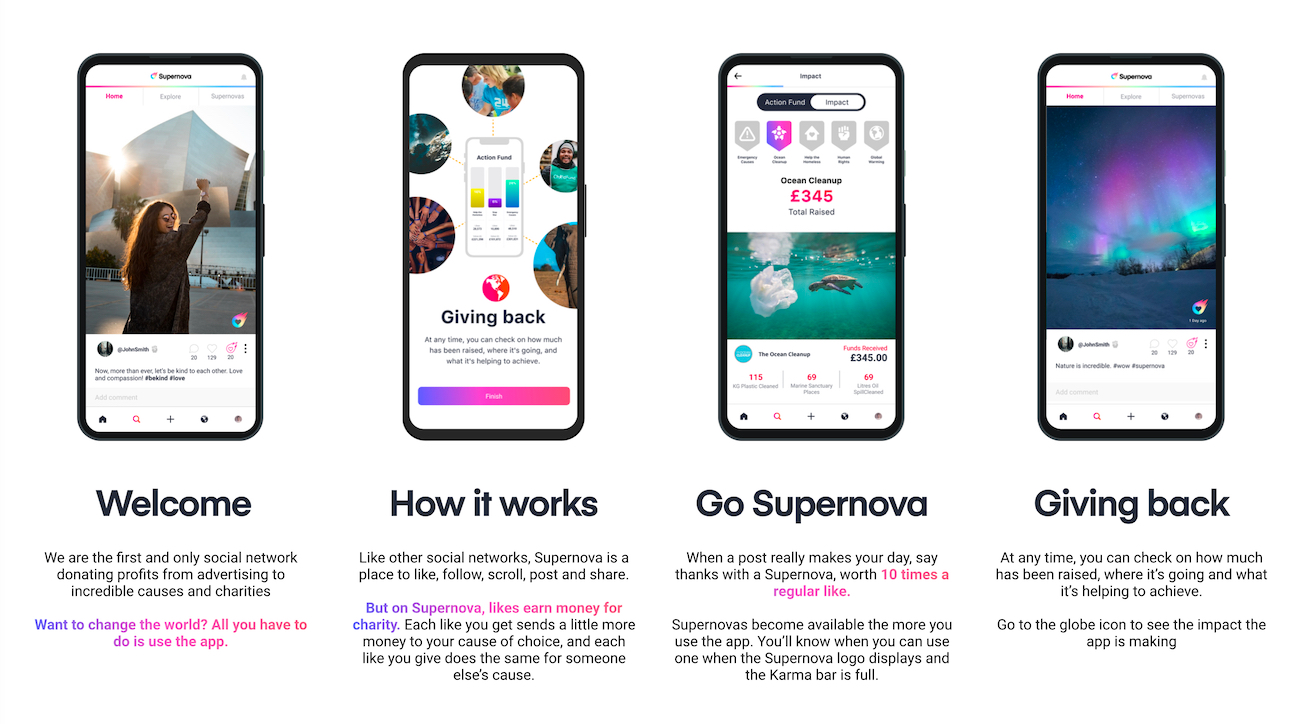 According to the app's website, users can nominate which charitable field they want to support with the cash that Supernova gleans from its ad partners. When a user's post is liked, their choice of charity will earn a bigger slice of the "Supernova Action Fund" as a donation. So far, mental health charity MQ Mental Health is the first charity selected to benefit, with more options presumably on the way.
Supernova has the potential to become a great platform for businesses looking to be more inclusive and give back to their community.
Sunroom is all about the creator
Sunroom is a newcomer to the social media space, like many apps on this list, but it's the first one directly for creators. Founders Lucy Mort and Michelle Battersby created the app to support women and non-binary creators and help them make money.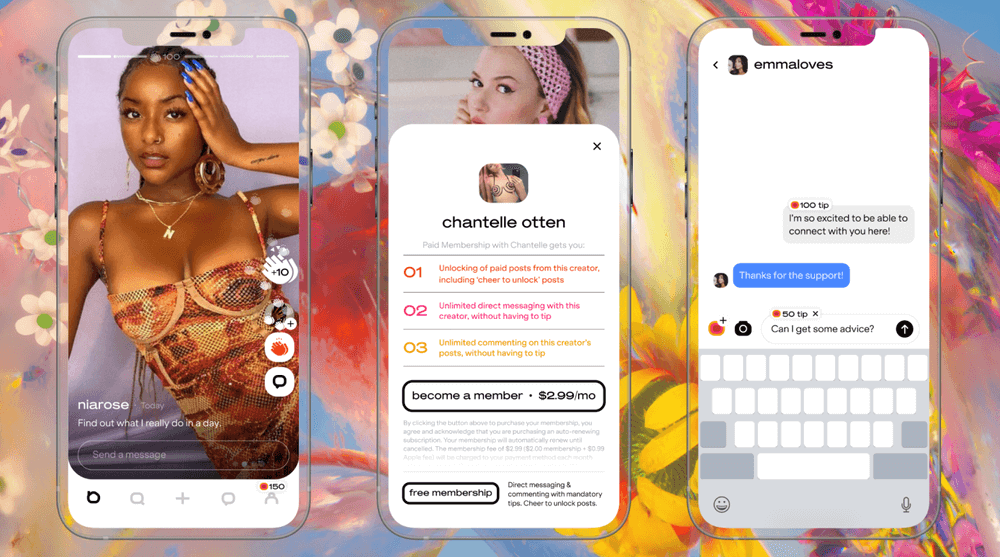 Sunroom mixes the monetization model of platforms like Patreon or OnlyFans with a well-designed social feed. But in a TechCrunch article, the founders say that that's where the similarities end. "Sunroom is designed to provide an alternative to traditional social media apps, one that empowers people who are tired of seeing their content devalued and censored elsewhere."
There's no word on what the brand experience will be like on the app (or if there will even be one), but Sunroom is a great opportunity for creators looking for alternative ways to monetize their content.
Between their anti-screenshot technology called SunBlock and three monetization options, Sunroom plans to be a safe space for creators who want to connect with their audience in ways they may not be able to on big tech's platforms.
Download: iOS
Pearpop connects brands and creators
Pearpop is a social platform that connects creators and brands looking to collaborate with them. Founded by Guy Oseary in 2020, Pearpop "gives brands direct and instant access to collaborate with creators at scale."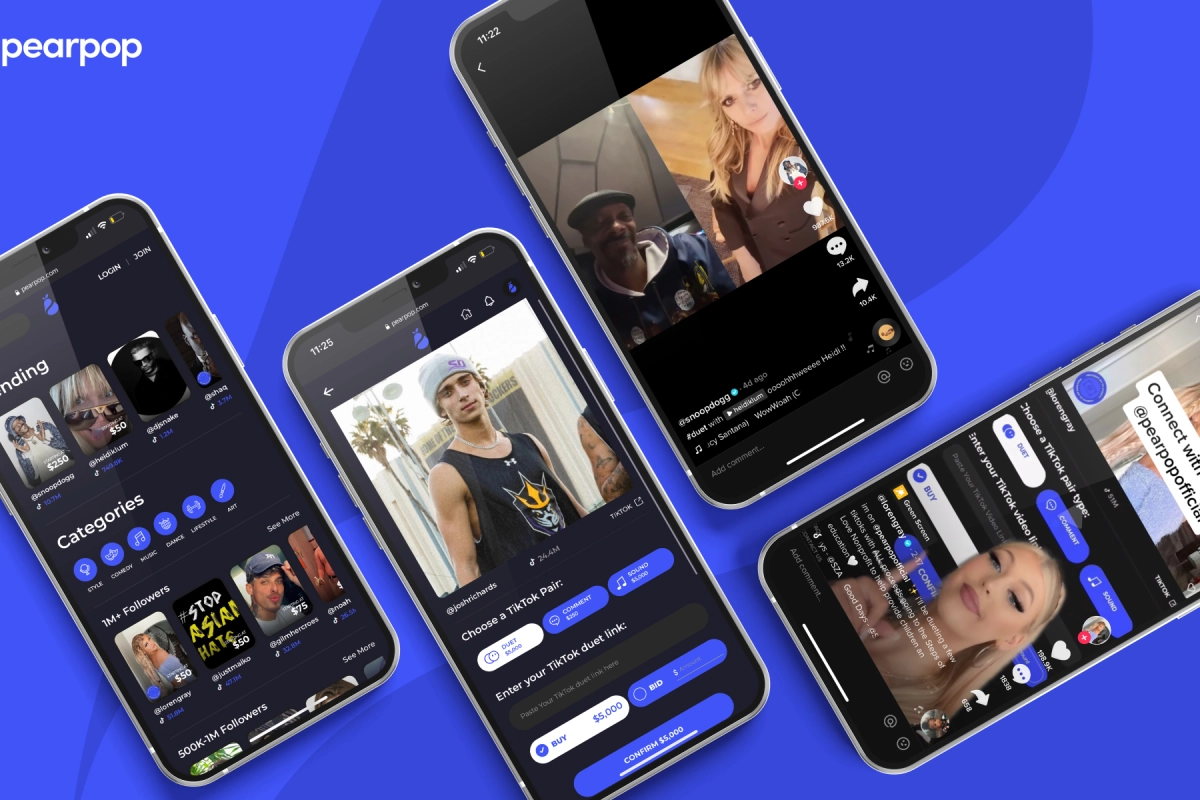 According to TechCrunch, PearPop's platform works by letting TikTok celebrities set a price for screen time. They can accept bids and preview the content, ensuring it aligns with their persona. Once paid, the celebrity posts the shared-screen video.
Another platform feature is "Challenges," which allows brands to activate creator campaigns on-demand. This means that a brand can set up a campaign, and creators that want to participate can do so and be reimbursed for their level of engagement. So any TikTok challenge you've seen a major celebrity participate in just might have resulted from a Pearpop connection.
For smaller businesses and creators, Pearpop is an opportunity to filter a large number of potential collaborators to a more manageable handful with which you can build relationships. The app has the potential to democratize how creators sort out brand partnerships.
Whichever side of the equation you're on, get started with Pearpop here.
Locket lets you share photos to your friends' home screens
Locket turns Apple's widget system into a social networking platform for users and their friends. The app lets users share live photos from friends to their home screen.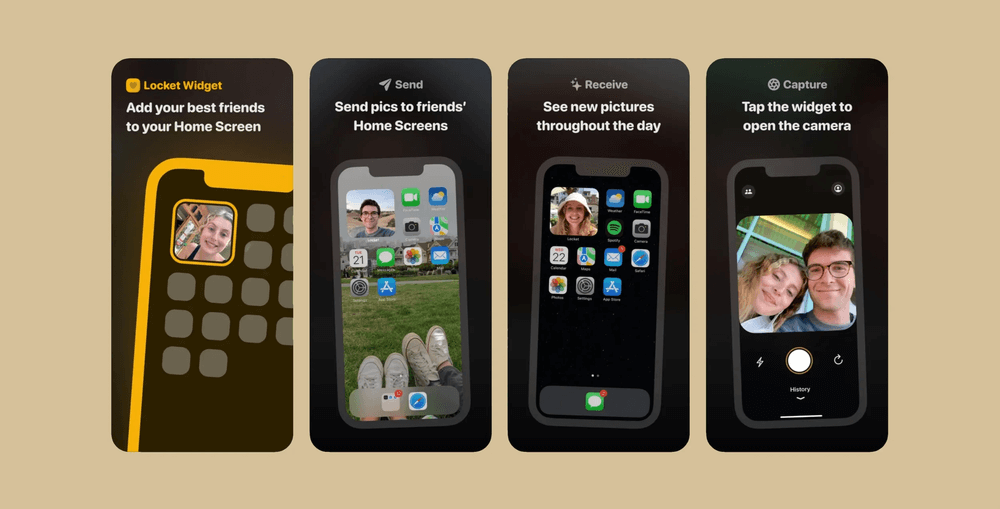 Users invite friends to download the app and join their network, then add Locket's widgets to their home screen. From there, they can add photos to Locket, and the widget will automatically update throughout the day.
Its audience loves the app – it has a 4.6 rating on the Apple store. One user said that they downloaded it to use with their family after seeing an ad for the app.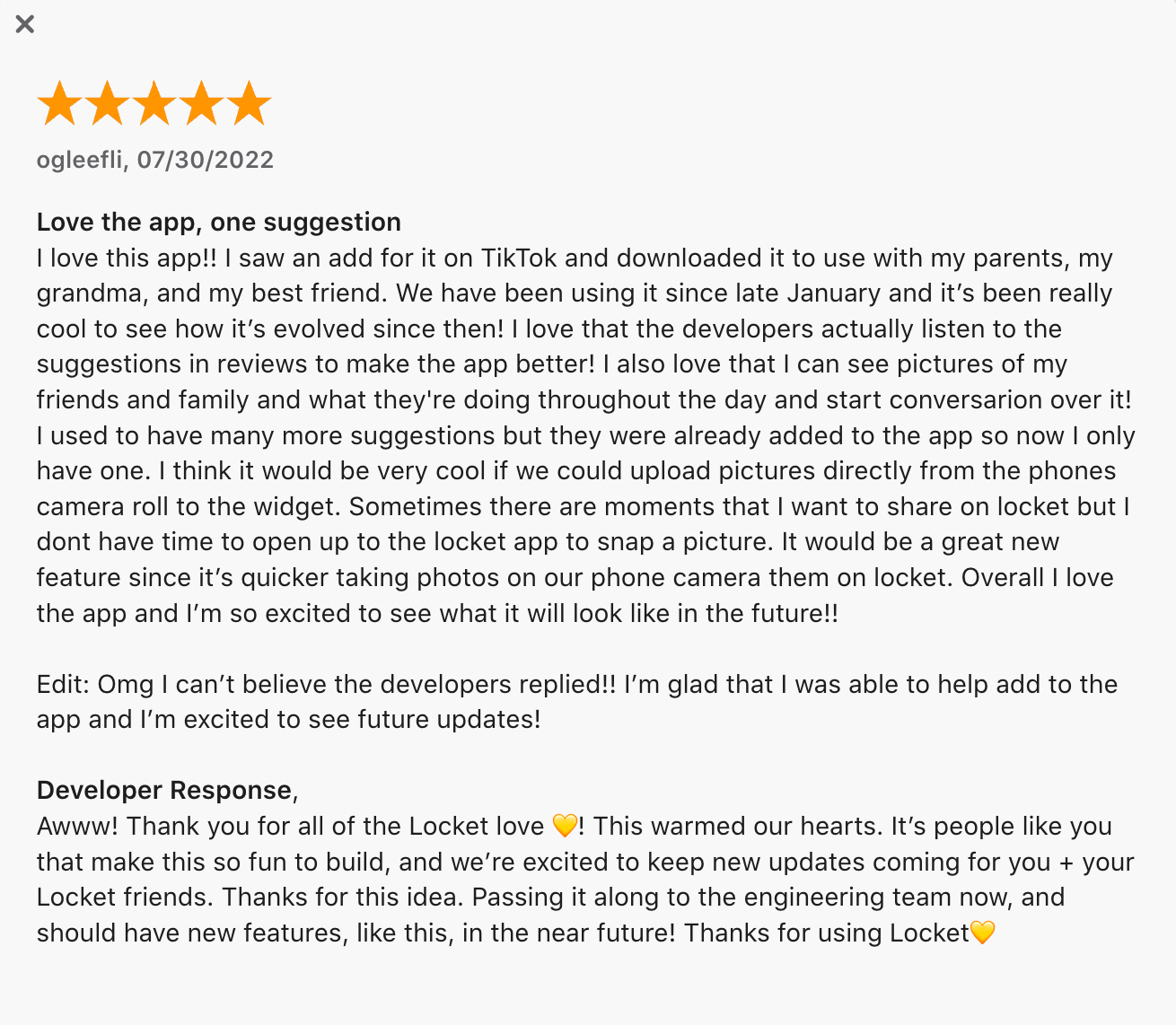 The app's social media content seems to resonate with its users – they've amassed over 70,000 followers on TikTok – with reviews from users saying they downloaded the app after seeing a post about it.
The app also presents an interesting opportunity for brands to reach consumers by turning the widget feature into advertising space.
Superlocal lets you earn by sharing your location
⚠️
Disclaimer: This article does not seek to offer financial advice. Engage with these platforms at your own risk.
Diving into more experimental territory, Superlocal is a product of the surge in interest in Web3. The app is a social network that lets you earn cryptocurrency and NFTs when you visit different locations. You can check-in, submit your post, and earn real rewards through the platform.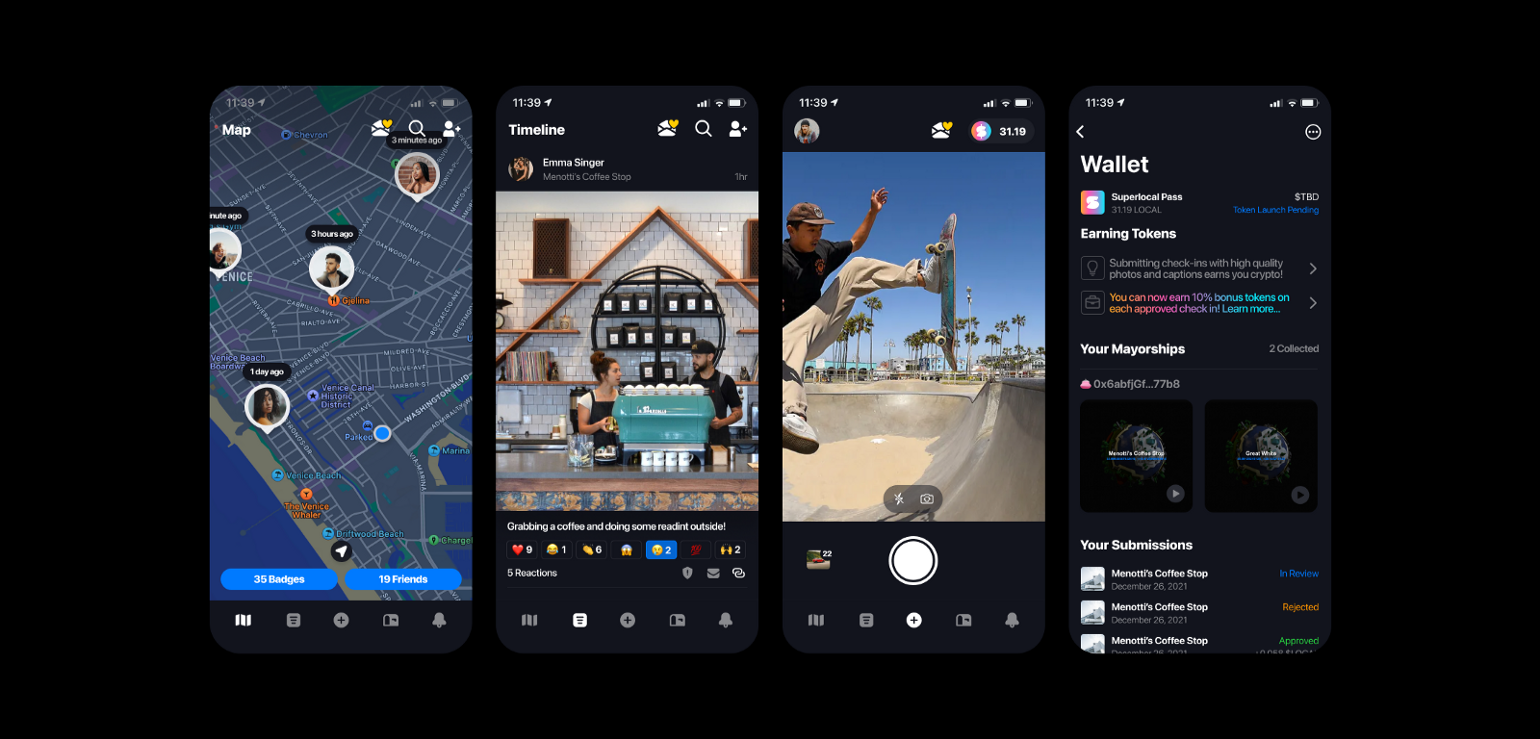 According to a whitepaper published by the team behind the app, Superlocal is "designed to make every day life feel like a fun game. It is meant to give people a sense of community and belonging to the nearby (local) area, instead of feeding people content from around the world. User feeds naturally localize because of the checking in mechanism, since most people spend the majority of their time near where they live. The goal of Superlocal is to help people love where they live and incentivize them to enjoy and explore the nearby."
Through the app, users can check in when they visit somewhere new, create a post about the place they're visiting and earn cryptocurrency for their engagement. Read more about the app's creation and launch here.
Download: iOS
Poparazzi is the anti-Instagram
📣
Updated: 12th September 2022
Poparazzi is a photo-sharing app that was launched in May 2021 and only lets you upload pictures of other people, essentially banning selfies. This is why it's popularly tagged as the anti-Instagram, and it clearly resonates with its Gen Z audience, seeing over 5 million downloads within a year of its launch.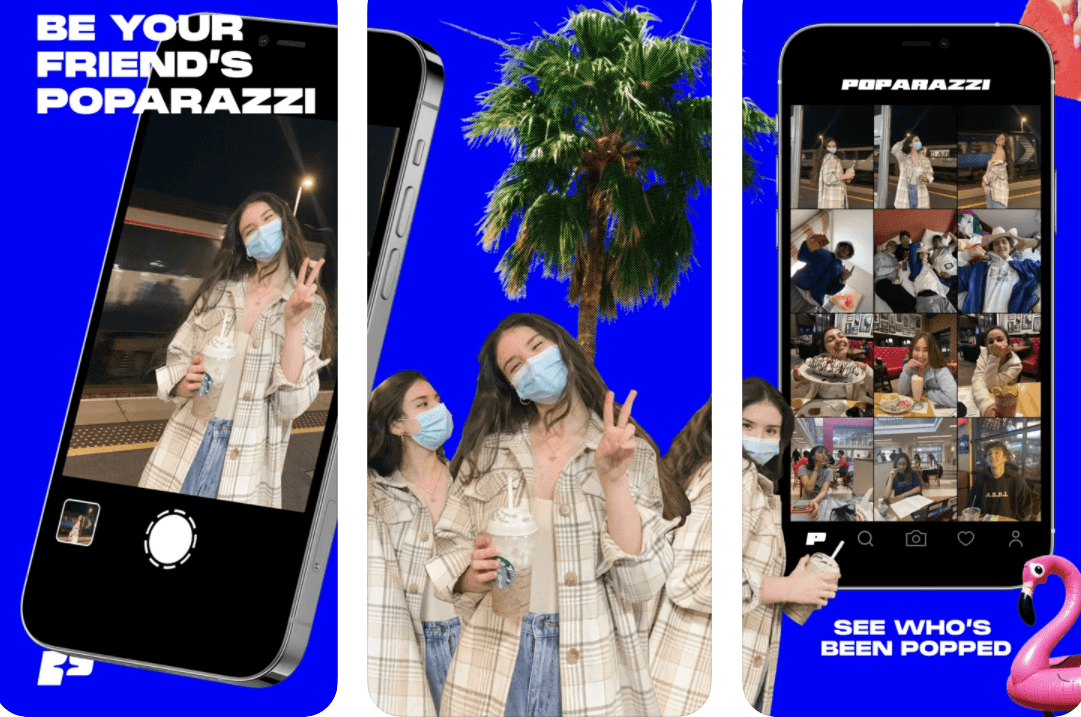 The app takes tagging your friends to a whole new level – users can only get a profile when someone else uploads their picture. A user's Poparazzi profile is divided between the photos they take of their friends and those taken of them. The profile also shows which users most frequently catch them on camera.
The experience is designed to be candid, similar to BeReal, and the app doesn't allow for cropping, adding captions, filters, or edits. Each profile also gets a "pop" score, which tracks how many photos you take.
Download: iOS
Social media – and the apps that facilitate it – is evolving
Social media is in an interesting place right now, between calls for better handling of customer data and dissatisfaction with big tech's changes to their apps. Different apps are coming out to tackle one challenge or another – it'll be interesting to see how or if they can alter how social media currently functions.
What exciting new social media platforms have you come across? Have you used any apps on our list or plan to use them? Let us know your experiences with them over on Twitter @buffer!