With more than 25,000,000 adoring fans across social media, National Geographic Travel is a poster child for the power of storytelling in marketing.
Their secret?
Going where no one else has gone before.
This is the approach that National Geographic Travel takes to every one of their stories. Undiscovered places around the world and tales of incredible human feats fill our social feed – we can't help but click and be inspired.
And Lindsay Smith, Producer at National Geographic Travel, helps to shape and tell that story.
We had the pleasure of chatting with Lindsay all about the strategic approach that National Geographic Travel takes to storytelling and how that positively impacts the amazing results that they see on social media.
A huge thank you to Lindsay for jam-packing this episode with actionable wisdom and takeaways for social media managers and marketers alike looking to utilize the incredible power of storytelling in their marketing.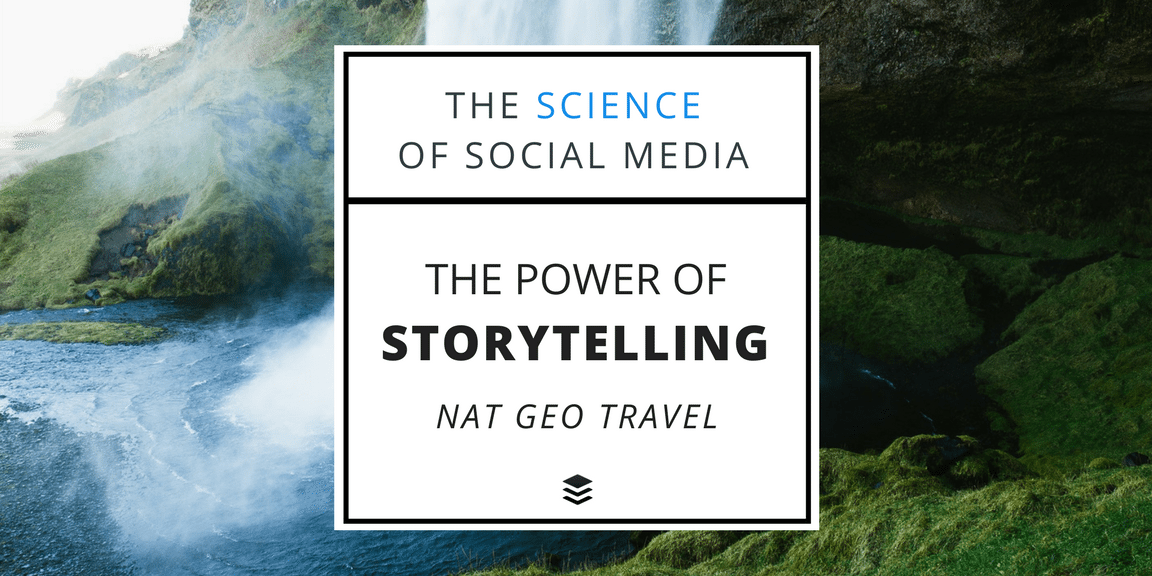 This episode is available on:
In this episode, here's what you'll learn:
Lindsay Smith shares her incredible insights into how National Geographic Travel is able to utilize the power of storytelling to propel the brand into new heights – continuously going where others aren't able to go on social media. You'll also learn some cool things like:
How Nat Geo Travel curates all of their amazing photography on Instagram
The success metrics that Nat Geo pays close attention to on social media
Why Nat Geo Travel's stories are able to reach the massive audience that they are
The key components to every great story on social media
3 Key Takeaways for Marketers Looking to Tell One-of-a-Kind Stories on Social Media
In Lindsay's words…
1. Don't complicate things
One thing that's very important for social media and storytelling in general, is to not complicate things unnecessarily. While we want to be very thoughtful about the stories and posts that we're sharing, we don't want to muddy that story up with irrelevant information. What's important is that you keep it simple.
2. A community is a group of engaged individuals
I like to think that a community is a group of excellent, engaged, and interested individuals. And when I think about it that way it's easier for me to understand what they may or may not be interested. What would I like? What would my friends like? Changing my perspective makes it easier to shape the content that we share with them.
3. Don't forget your ultimate goals
It can be really easy to become distracted by numbers changing, by things going up and down, but if you remember your ultimate goal then that will help you stay on track. Our goal is to tell fantastic stories that expose our readers to the world and inspire them to discover themselves.
Mentionable Quotes and Shareable Snippets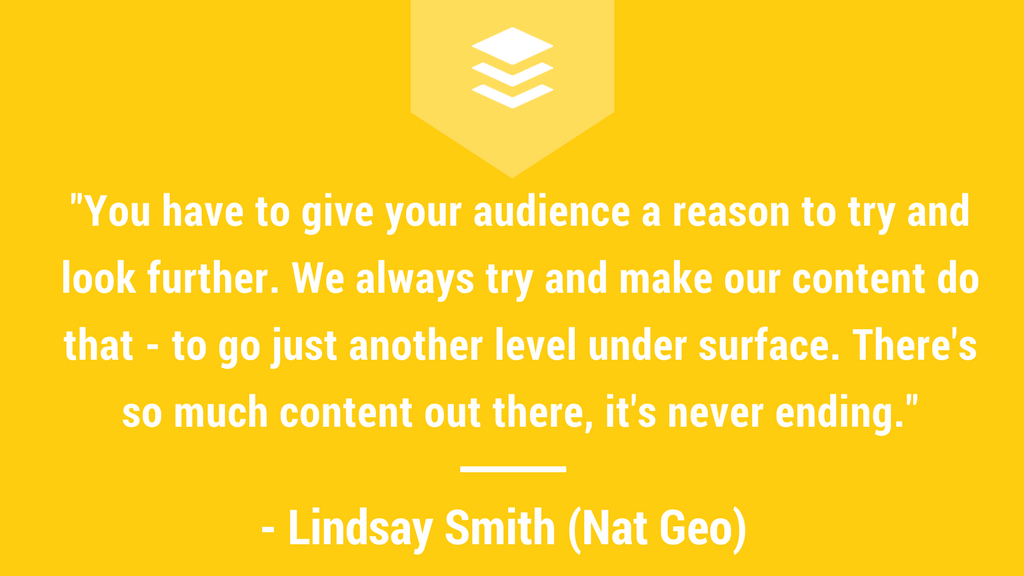 "You have to give your audience a reason to try and look further. We always try and make our content do that – to go just another level under surface. I think that there's so much content out there, it's never ending."

– Lindsay Smith
Show Notes and Other Memorable Moments
Thanks a million for checking out this episode! Below are the websites and other tidbits that were mentioned in today's podcast about storytelling on social media. If you have any questions for us, feel free to drop us a line in the comments and we'll respond right away!
Awesome People, Things, & Articles Mentioned in the Show
Great Quotes
"The goal with any organization it to try and tell the best stories in a way that feels most accessible to readers and users. The role of social media is a way to meet your audience where they are."
"We are a travel Instagram account and so we recognize that our audience is coming to us for stories about places, stories about interesting cultures from around the world – really stories that expose them to some place new. Those are the guidelines that we ask our photographers to post."
"It's not only important to us that people are sharing our content and that we're increasing our followers, but it's important that we're growing our content – that we're telling stories that you can't find elsewhere."
"We're not looking at our social media accounts and asking, "how do we grow this?" We as a group understand that it's our content and our storytelling that will help us naturally grow our accounts."
"To tell a great story you must ask three things: 1. Is this story going to be interesting? (Gut Check) 2. What is the best way to tell this story? (Format) 3. How do people want to see this story and how are they going to consume it? (Visual Element)"
The more passionate you and your colleagues are about the subject, the more you will propel each other forward into better storytelling."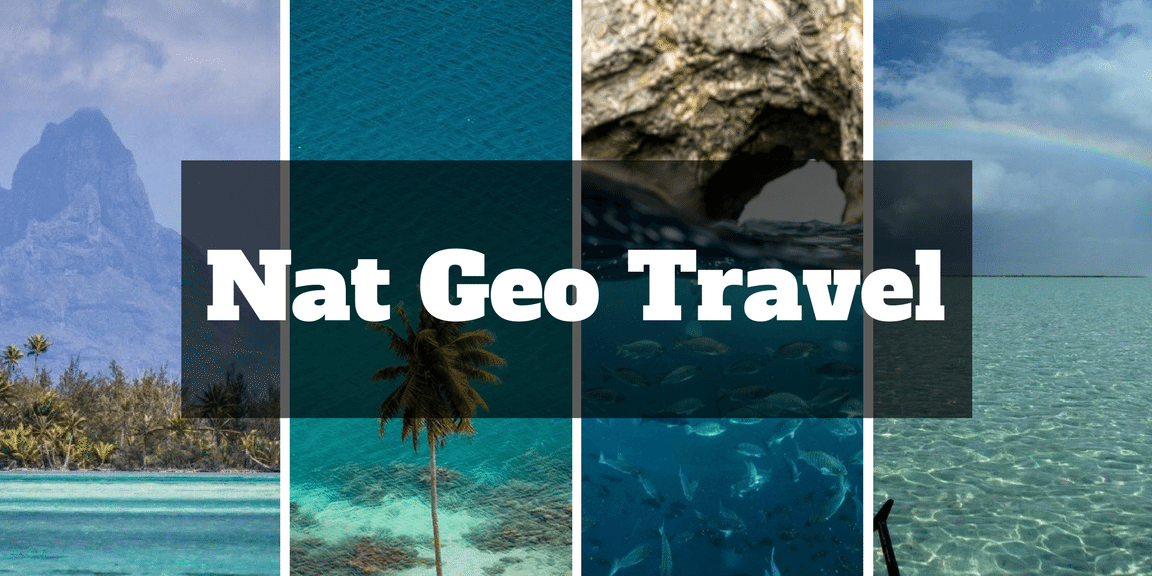 How to Say Hello to Lindsay (and us)
Lindsay Smith would love to say hello to you on social media! You can find her on Twitter at @LindsayN_Smith and check out her incredible Nat Geo staff profile at nationalgeographic.com.
Thanks for listening! We'd love to connect with you at @buffer on Twitter or with the hashtag #bufferpodcast.
Enjoy the show? It'd mean the world to us if you'd be up for giving us a rating and review on iTunes!
—
About the Show
The Science of Social Media is a podcast for marketers and social media managers looking for inspiration, ideas, and results for their social media strategies. Each week, we interview one of the very best in social media marketing from brands in every industry. You will learn the latest tactics on social media, the best tools to use, the smartest workflows, and the best goal-setting advice. It is our hope that each episode you'll find one or two gems to use with your social media marketing!
The Science of Social Media is proudly made by the Buffer team. Feel free to get in touch with us for any thoughts, ideas, or feedback.