When you think about your coworkers, ask yourself: How many of them are happy?
Who's frustrated? Unchallenged? Looking for another job on the side?
How do you gauge employee happiness, anyway, or turn what you learn into action?
At Buffer, we've had a lot of fun experimenting with the employee engagement tools from OfficeVibe. Our friendly Slack bot (more on him later) asks teammates 5 questions each week, right from Slack, about how things are going at work.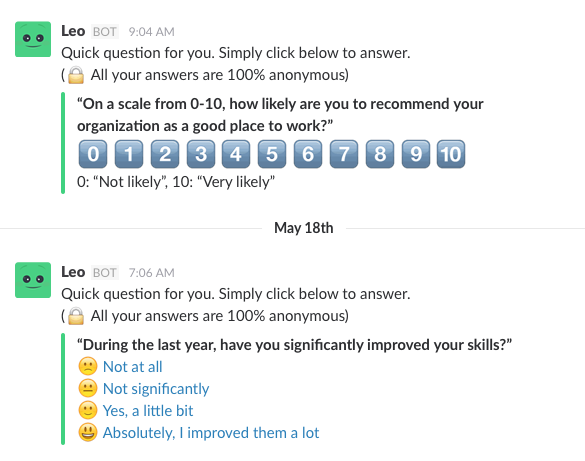 For some reason, it's surprisingly liberating to talk to a bot about work. ?
The feedback is collected in real time for our People team, and we get an overview of how folks are feeling at Buffer and the areas where we can make improvements.
It was neat to learn the story behind OfficeVibe in this week's CultureLab podcast, where I had the chance to chat with their Director of Content, Jacob Shriar.
The company has a deliberate focus on employee happiness—not just in their own team but for all teams, everywhere.
"We want you to be happy at work and at home so you can bring your best self to work," Jacob shared about the culture that feels different to him than any other job.

In the course of researching and writing about company culture for OfficeVibe, Jacob has had the opportunity to interview tons of exemplary organizations and ask great questions about their culture and how they got there. Along the way, he's discovered the common themes that healthy cultures most often share—and the secret pitfalls that can challenge cultures on their way to greatness.
In this CultureLab interview, he shares the secret recipe for incredible work culture.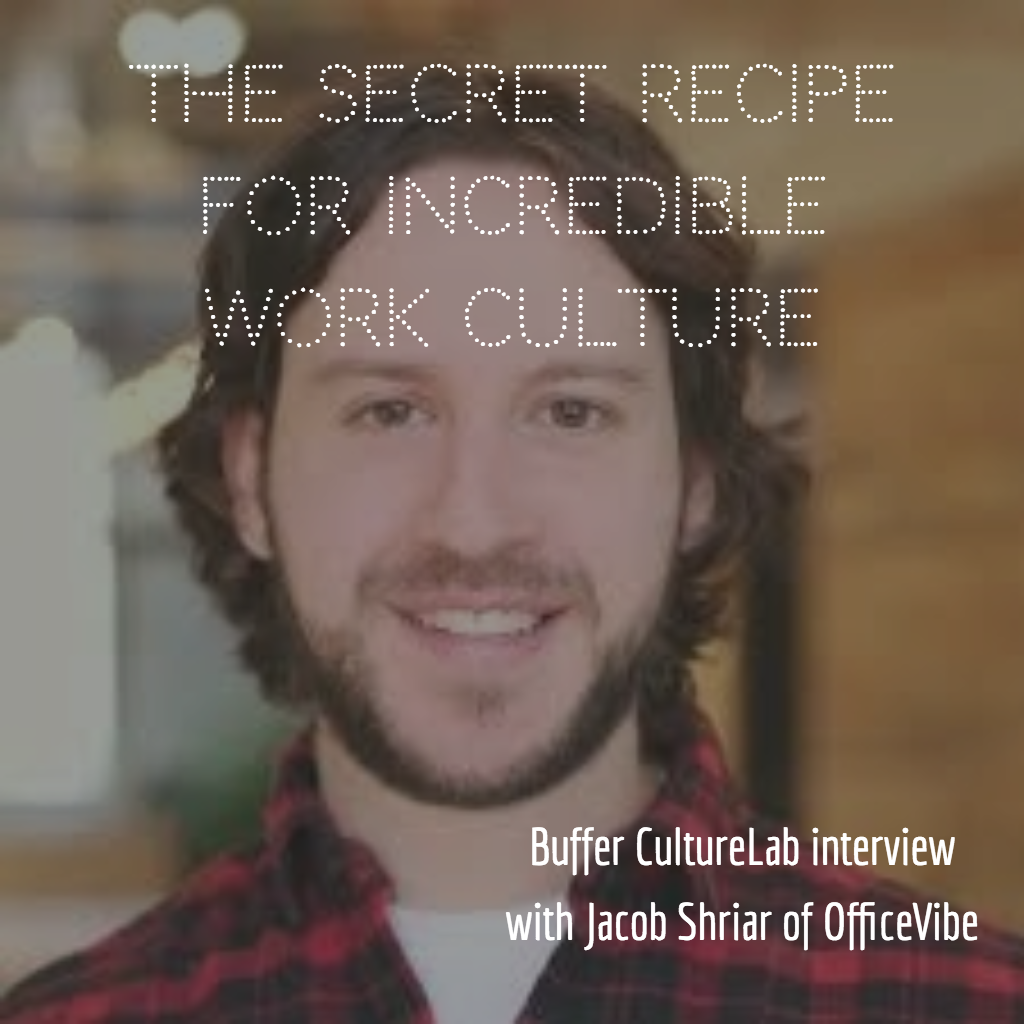 Plus: Carolyn and I chat about getting healthy about feedback and I tell the most embarrassing story ever!
What you'll learn from this episode:
How to view feedback in a healthy, positive light
When to share written feedback and when to talk in person
The words and phrases that help you give feedback effectively
Why we stopped our transparent feedback experiment at Buffer
How OfficeVibe helps companies measure employee happiness
What exceptional office cultures do differently
The right questions to ask employees to gauge workplace happiness
What the cultures of Netflix, Zappos, Rackspace, and Dale Carnegie have in common
The one element standing in the way of a healthy work culture
The positive impact of Millennials and Generation Z on the workplace
The best office perk for workplace satisfaction
Stuff we talk about in this episode: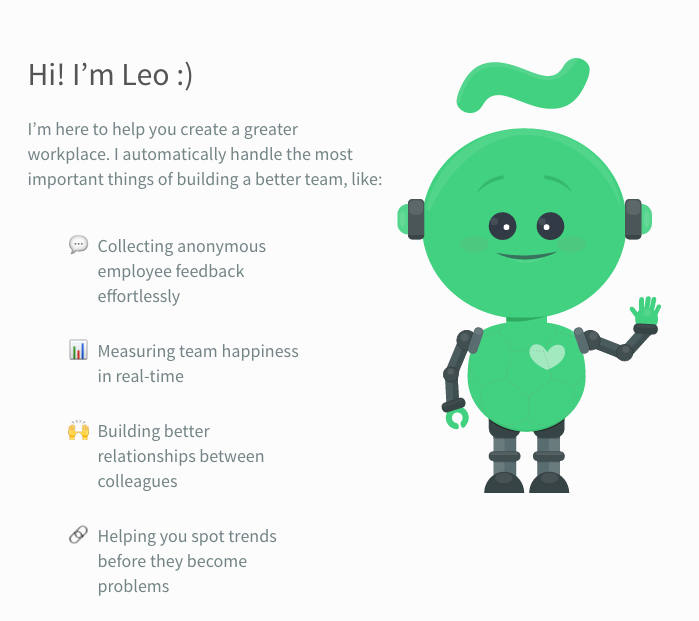 Notable moments
1:56: "I cried and then I quit"
4:13: She hates me now
4:46: If you're not rooting for the person, you don't give feedback
9:17: The transparent feedback experiment
15:00: Everyone deserves to be happy at work
17:52: Your authentic self
18:27: Autonomy, transparency, respect
21:05: How do you feel when you come to work Monday morning?
23:23: We've always wondered what they would say…
24:11: More fruit in the kitchen
26:40: How Leo the Slackbot got his name
29:00: The recipe for building an incredible culture
31:02: A hidden feeling of fear
34:35: 3 things about Millennials
38:11: What perk is the best?
39:36: "I achieved my dream at 18"
41:13: Jacob's secret dream
41:43: Close to 100 tabs open at any time
Get in touch!
Get all our episodes automatically
Ready to subscribe and get all our new episodes automatically? We've got ya covered!
If you're an iTunes listener, click below to find and subscribe. If you're feeling up to it, we'd really love your ratings and review!

If Google Play is more your style, you can find a link here to find and subscribe. We'd really love it if you'd be keen to share it with anyone who might find it helpful!

You can also listen in these wonderful ways:
Over to you!
How do you measure happiness and job satisfaction on your team? Do you have any tips for giving or receiving feedback? (You probably did a better job of receiving it than Courtney did.) We'd love to hear from you in the comments or at culturelab@buffer.com!