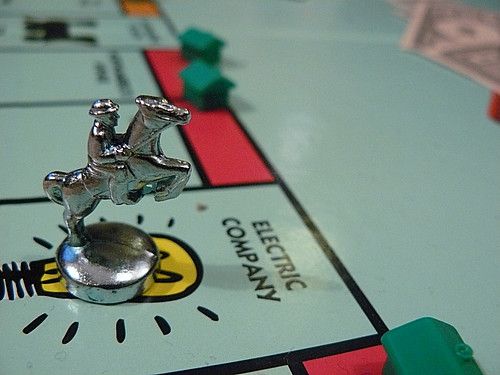 Last week Robert Scoble sent us an email, addressed to all his shareholders on Empire Avenue. What struck me was this very early and spot-on analysis of this newbie in the world of Social Media.
Although the site has been around for about 1,5 years it is just now that it is gaining an insane amount of traction. You have probably noticed this.
Robert pointed out that we shouldn't forget that after all it will always be real value that persists in the online world.
A game gets old – Is there real value?

"I see the game here will get old after a while. All games do."
Robert's reflection centers around the fact that even though the game is super sticky and very addictive, it makes sense to ask "will it last?".
My experience is that it is a crazy amount of fun to see that someone "invests" in you. Right there a slight feeling of importance arises I have to admit. Is that already value though?
When it comes to looking for something more solid, that provides you with a longer lasting feeling of usefulness you might have to dig deeper. Yet, similarly to Robert it is there I believe, more on that later.
Isn't that Twitter 3 years ago?

The thing is new and it is buzzing. People are flooding it and using it's functionality until it bursts. For the moment this means everyone invests like crazy and tries to drive up his or her own share price.
Right?
Well, not everyone.
"See, Empire Avenue is a news aggregator. If you follow people just cause they are popular, trending, or because they begged then you'll increase noise on your news aggregator. I made that mistake early on on Twitter. I followed back people who followed me. Yeah, it increased follower numbers for a while, but it also increased noise 10x." said Robert.
Now, I don't dare to base my predictions on past historical events, yet this comparison is something that made a lot of sense.
You have probably a lot more knowledge about the evolution of Twitter, since I am only effectively using it for a couple of months now. So I am desperately looking for your views on this.
Is this a similar situation to when Twitter took off? When everyone was crazy about getting lots of more followers – to do, erm, feel good about themselves? Maybe this is the same situation here and once we grasp that in the long run, we might need something more solid in addition to the fun part.
"Empire Avenue is what you make of it."

That's what it says in the About page. And I believe this is a great way to shut down all stern thinking "This is how it works".
Similarly to Twitter, where an openness to all kinds of use cases is becoming more accepted after it was around for a while, it is a great reminder that we should do this right from the start with Empire Avenue.
Use it to have fun or to engage. Or to find people filtered and targeted for your niche. Or to finally start chatting with that person you always wanted to be in touch with. Whatever it is, let's not limit ourselves to use cases.
Whether you will do this in the long run too? I am sure we will find out.
The vast amount of different features such as public and private chat rooms, different forms of messages, shares or "Eaves", community groups and news feeds offer you a large range of activities to find what creates the real value for you to be on there.
Have you tried Empire Avenue yet? Do you see a similarity to the early stages of Twitter?
I asked lots of questions in this post, since I am very unsure as of what to make of this yet. Robert's thoughts point in a very interesting direction I believe.
Please share with me what your views are on this. I would love to hear them.
Photocredit: Mike_fleming