💡
New update (Oct 2023): We've packed our AI Assistant full of features ready to support your growth. Tweak your tone, state your desired audience, and the AI takes care of the rest—all available with unlimited credits.
I'm probably not alone in dreaming about having an assistant to help me out with posting on social media.
Someone to bounce ideas off, someone to help me write updates, even someone to translate my posts.
I've imagined this assistant styling my posts in specific ways to help me boost my engagement on social and grow my audience online.
This dream has been pure fantasy … until today.
Say hi to Buffer's AI Assistant
Today, we're extremely excited to introduce Buffer's AI Assistant
Buffer's AI Assistant can generate new posts for your Buffer schedule, repurpose existing posts, and come up with endless new ideas—helping you grow your followers and super-charge your engagement.
Plus, it's available to all Buffer users (including those on a free plan).
Take a look 👇
Why AI and why now?
Unless you've been living under a rock, you're probably aware of the huge wave of AI tech now readily available. Tools like Chat-GPT, DALL-E and Google's Bard are sweeping the market and dramatically changing the way we work.
At Buffer, we like to stay aware of these trends, but not dive head first into them for the sake of it.
So, why AI, and why now?
Well, since launching back in 2010, we've been focused on helping people grow their following and create click-worthy content.
We want all Buffer users to see significant growth in their audience and genuine boosts in engagement, all without spending money on ads, or hoovering up lots of time.
AI represented a very real way of helping Buffer users achieve this.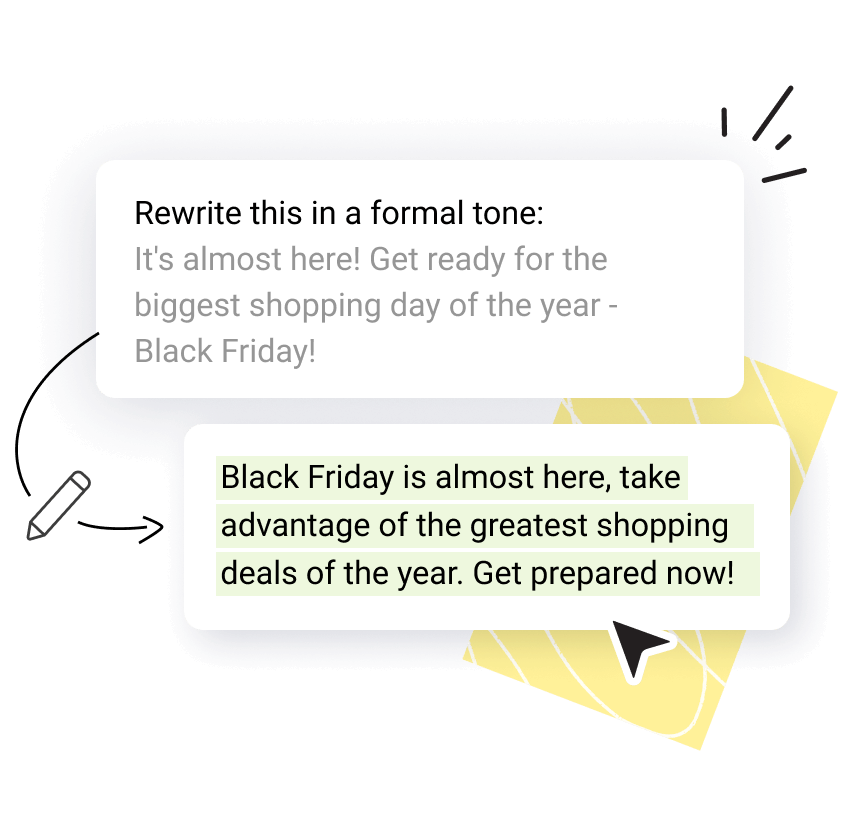 An assistant not a replacement

Buffer's AI Assistant is exactly what it's called. An assistant.
We want to be clear. This is not a tool that will replace creators. We don't expect the tool to remove creativity. We can't see it being used instead of typical human creation.
Umber, a content writer here at Buffer shared her very real concerns about AI. She talked about her unwillingness to use the new tech and her fears about how it might replace genuine, real, human creativity.
This is not how we expect Buffer's AI Assistant to be used. It's an aide, designed to lend a hand. Not a stand-in for you.
You might use Buffer's AI Assistant to:
Don't expect Buffer's AI Assistant to fully run your social media accounts. It won't.
Use it as an aide, something to help you improve your copy and to save you time.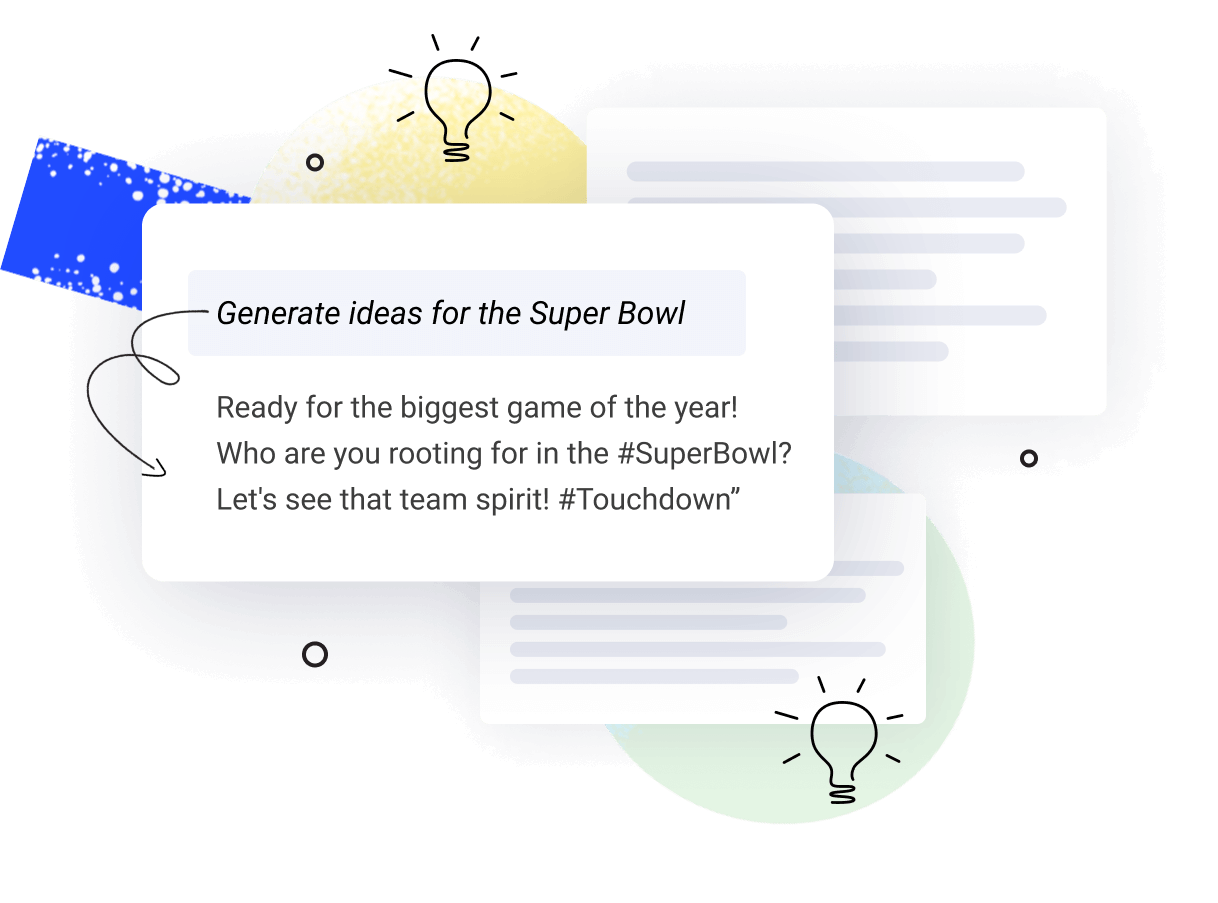 So, how will it help me?

Here's the fun bit. Buffer's AI Assistant can (if used in the right way) dramatically save you time, help grow your followers and create engaging, click-worthy posts for any channel you please.
Our 40 beta users have been putting the AI through its paces and have found it helps with a number of different use cases. Here are some of our favorites:
Create ideas: Quickly create engaging posts without the need for painstaking brainstorming.
Be relevant: Create personalized posts for different audiences to improve engagement across every channel.
Run experiments: Generate multiple versions of a post to A/B test and determine the most effective approach.
Stay consistent: Set guidelines for the tone and style of posts to ensure Buffer AI Assistant sticks with a consistent brand voice.
Follow trends: Instantly generating timely, relevant posts to capitalize on the latest trends.
Fast translation: Generate posts in multiple languages to reach a global audience.
Easy engagement: Respond to common customer inquiries or comments in half the time with Buffer AI Assistant.
Repurpose posts: Easily repurpose a viral post into dozens of variants for different channels to maximize the reach.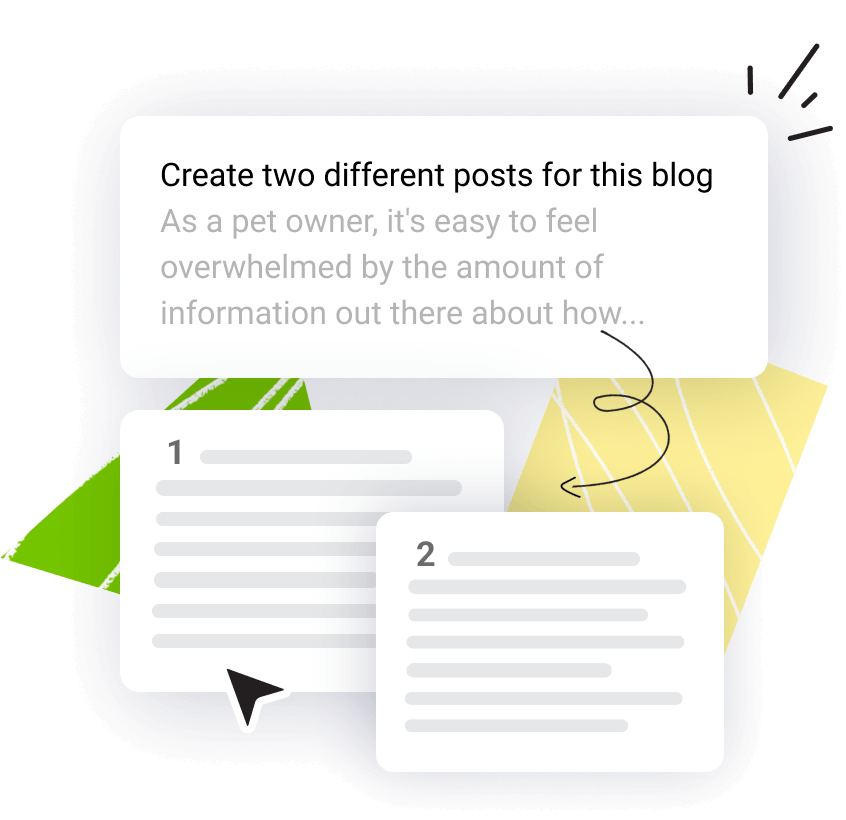 What's next?

We can't wait to see how you'll use Buffer's AI Assistant, but we should make it clear that the product is still in Open Beta. It's not the finished article.
This means you should expect to see significant improvements to the feature over the coming weeks and months. And you'll see updates to the pricing and usage limits.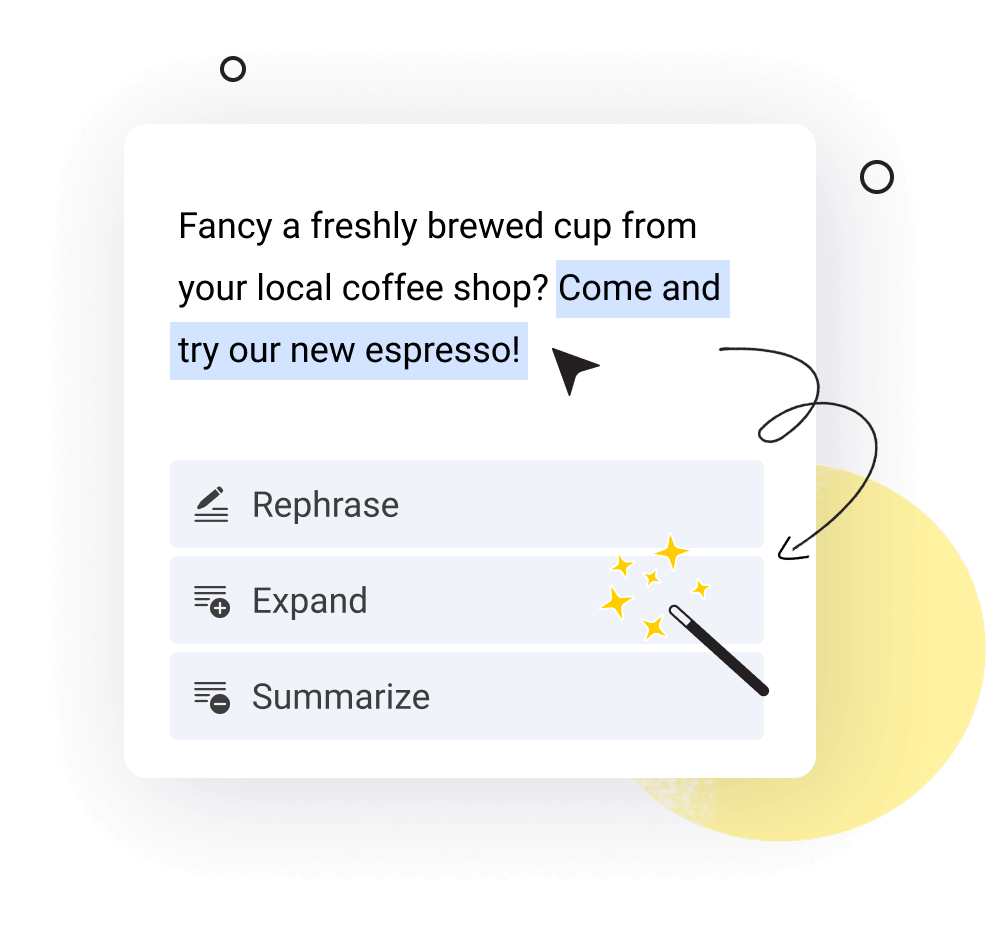 Right now, we're only offering a one-time allocation of AI Credits which do not replenish.
Every time you generate a response using AI, it will consume one AI Credit. These AI Credits do not automatically renew each month. This will likely change when we exit Beta, but for now try not to use all your AI Credits at once. To see how many AI Credits you have remaining, simply hover over the Generate button in Ideas.
The number of AI Credits we've allocated during this Beta period depends on what type of plan you're on. If you're keen on getting more Credits, you'll need to upgrade your plan or add an extra channel. Here's how we've allocated AI Credits during the Beta period:
Free plan = 50 AI Credits
Essentials plan = 150 AI Credits (+150 for each additional channel connected)
Team plans = 300 AI Credits (+300 for each additional channel connected)
Agency plans = 3,000 AI Credits (+300 for each additional channel connected)
For example, those on the Essentials plan with 4 Channels connected will have access to 600 AI Credits (150 x 4 Channels).
---
We can't wait to see what you think of our AI Assistant. If you have feedback, please do send us a tweet and let us know.
Discover seven unique ways to use Buffer's AI Assistant here.
Want to try out Buffer's AI Assistant for yourself? Get started today, for free!
P.S. Would you like to 2x your growth in 2 weeks? Join our free AI Accelerator, an 8-part video course to help you 2x your growth with AI.