Contrary to how we typically start articles, I want to share a disclaimer: we know as much about Threads as you do.
That means we won't be sharing any strategies or research-backed tips – instead, we'll focus on: what you need to know about Threads and personal and expert observations about the platform.
So in this article, expect an overview of Threads from its July 5th launch date till date. This article and any after it will be updated regularly as the platform evolves. For now, here's a look at Threads.
What is Threads?
Threads is a social media platform owned and operated by Meta (to be specific, Instagram) that many have said is reminiscent of how Twitter (or X as it's now called) used to be.
The first confirmation about Threads came about in March 2023, when the world first heard about Meta's latest project – a text-based app initially referred to as Project 92. Then Lia Haberman, creator of the ICYMI newsletter, published a viral issue with insider insights and the first speculation of a late June 2023 release date.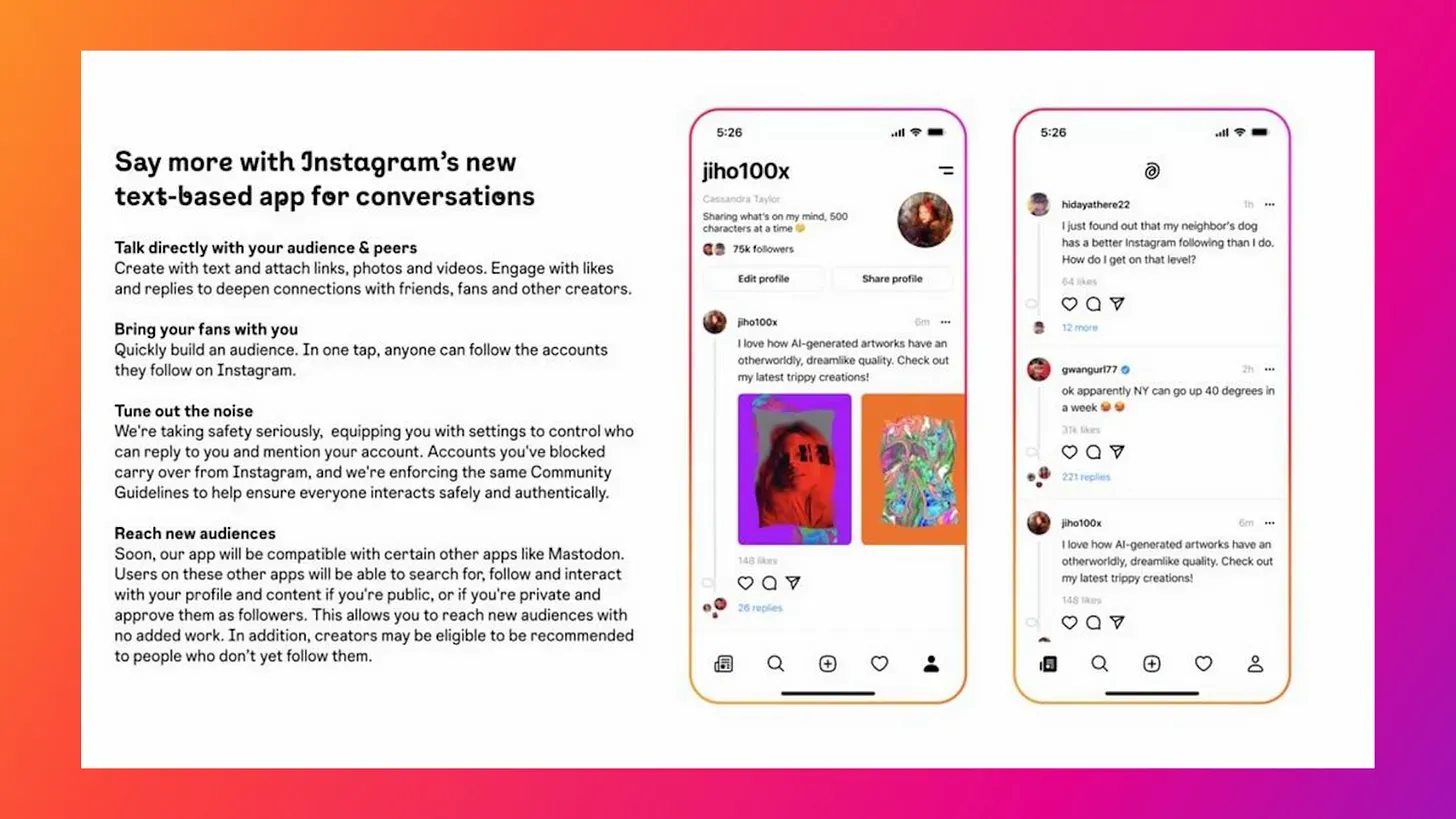 Meta followed up with a release date for Threads – July 5th, 2023, when it launched to 100 million users within five days. The app's large initial user base can be directly connected to its initial seamless signup process:
Download Threads to your phone
Connect to your Instagram account
Choose if you want to follow everyone you currently follow
You're in.
The speedy connection to Instagram meant users could have all their existing details pre-filled, lessening the time to get to the main Feed. It also meant that Instagram had its 2.35 billion-large user base moving to the new app. And that's not counting the users in countries of the European Union that don't yet have access.
Of course, things have calmed since, as active usage from its large user base has dipped 50 percent. That hasn't deterred the team behind the project, though, as they release new features and updates to the app weekly. For them (and us), Threads is just getting started.
How does Threads work?
In its simplest iteration, Threads lets you share text-based content of up to 500 words — with the option to create threads (yes, I know) and include links, photos, and videos. You see all this in one general Feed (although Meta is rolling out a "For You" and "Following" feed).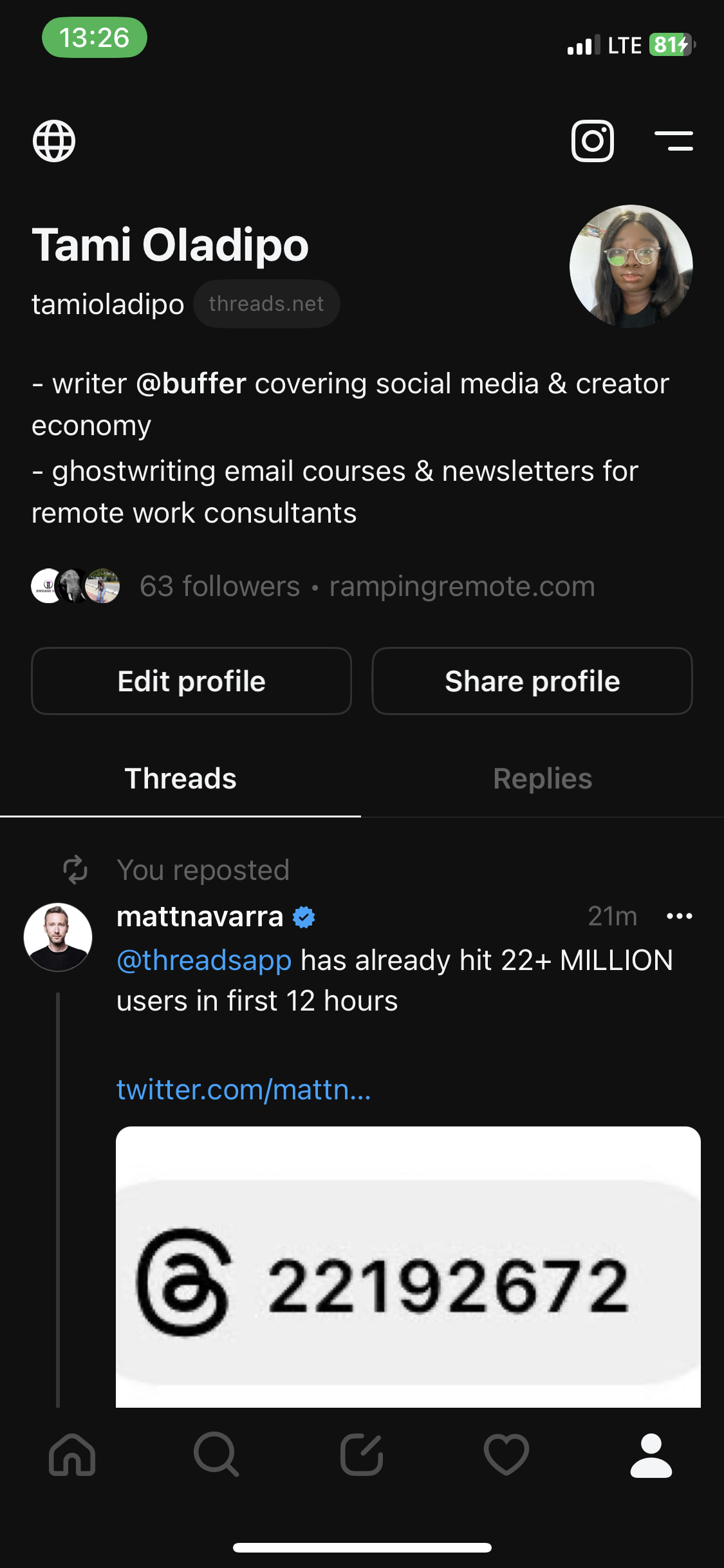 Instagram users and visitors to your profile can access your Threads account from your profile by clicking the Threads logo. You can return to your Instagram by clicking the Instagram logo in Threads. You can also easily cross-post your Threads to Instagram as in-feed posts or Stories.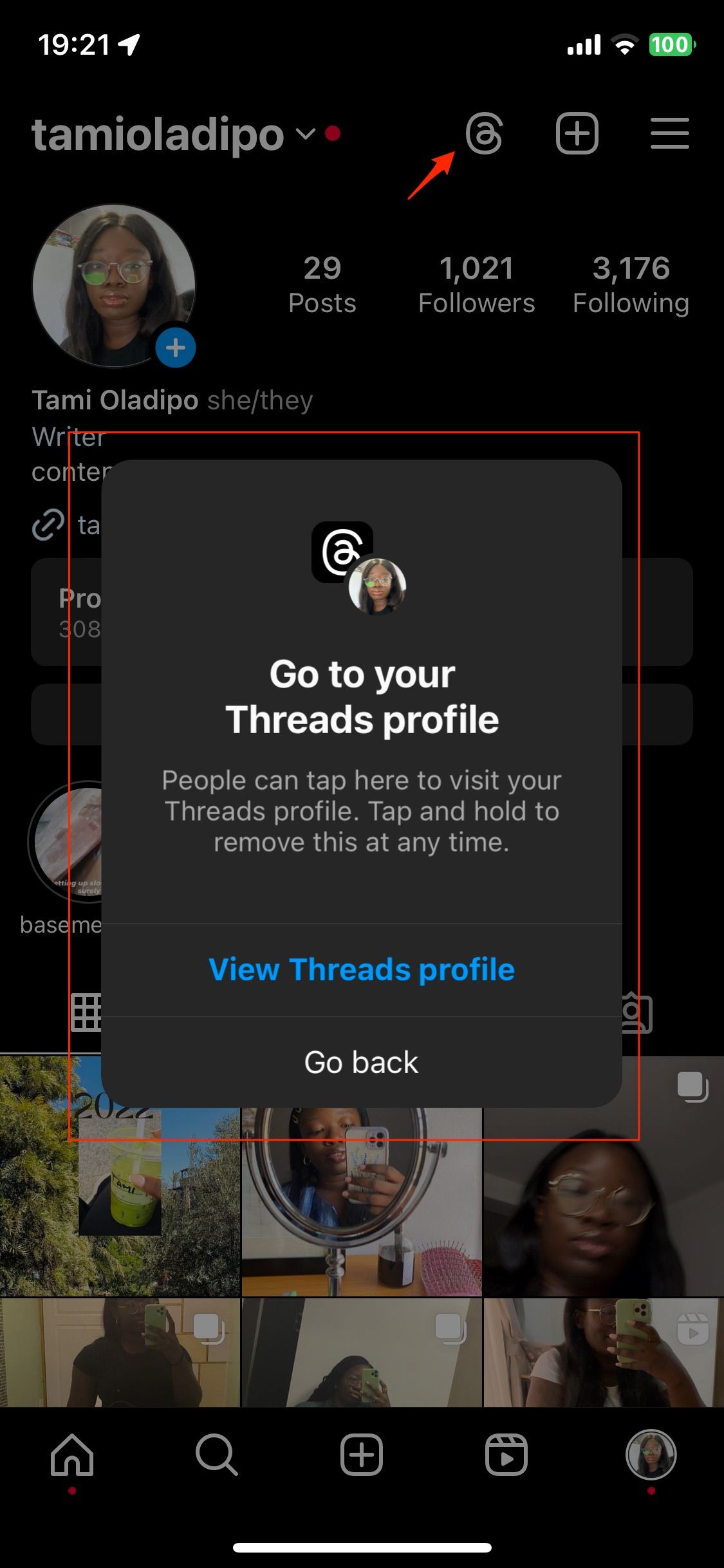 However, you can't yet access it on a desktop, and there are no options (yet) for scheduling content in advance. We'll let you know as soon as that changes.
How to sign up for Threads and set up your profile
You can sign up for Threads quickly with your Instagram account. To get started:
Select "Log in with Instagram" – if you have multiple Instagram accounts, choose the profile you want to sign up with.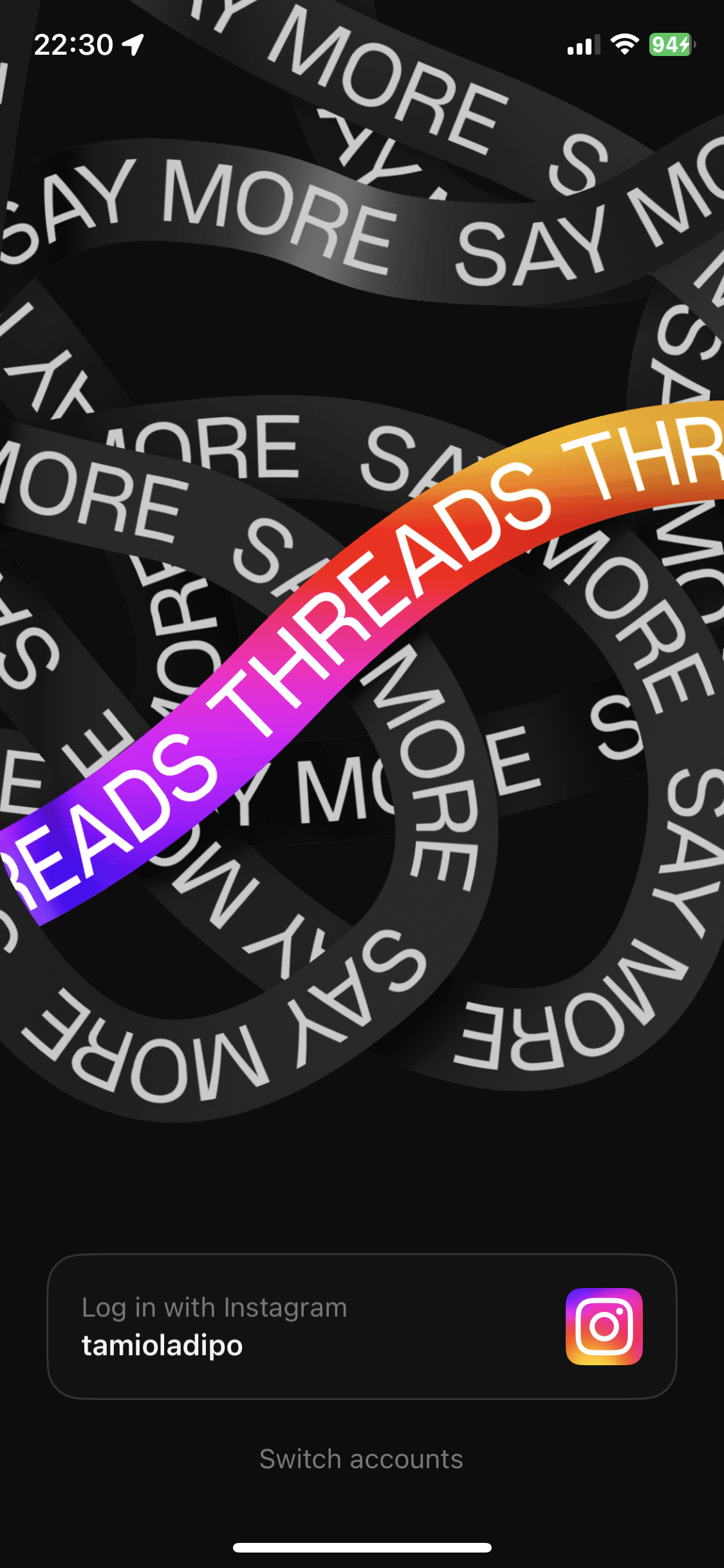 Customize your profile by either customizing your name, profile picture, bio, and preferred link or selecting "Import from Instagram" which will bring over the details from your chosen Instagram account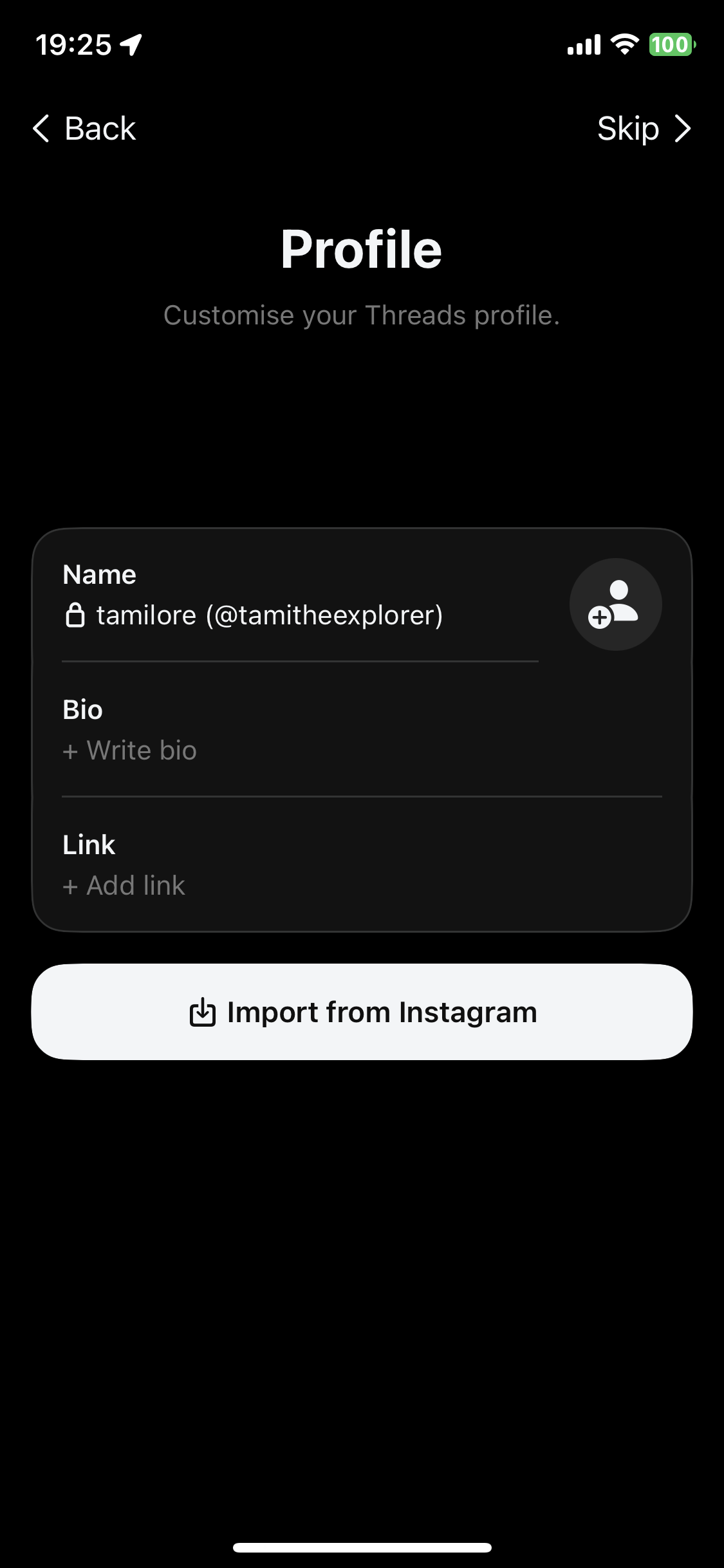 Choose whether you want your profile to be "Public" or "Private"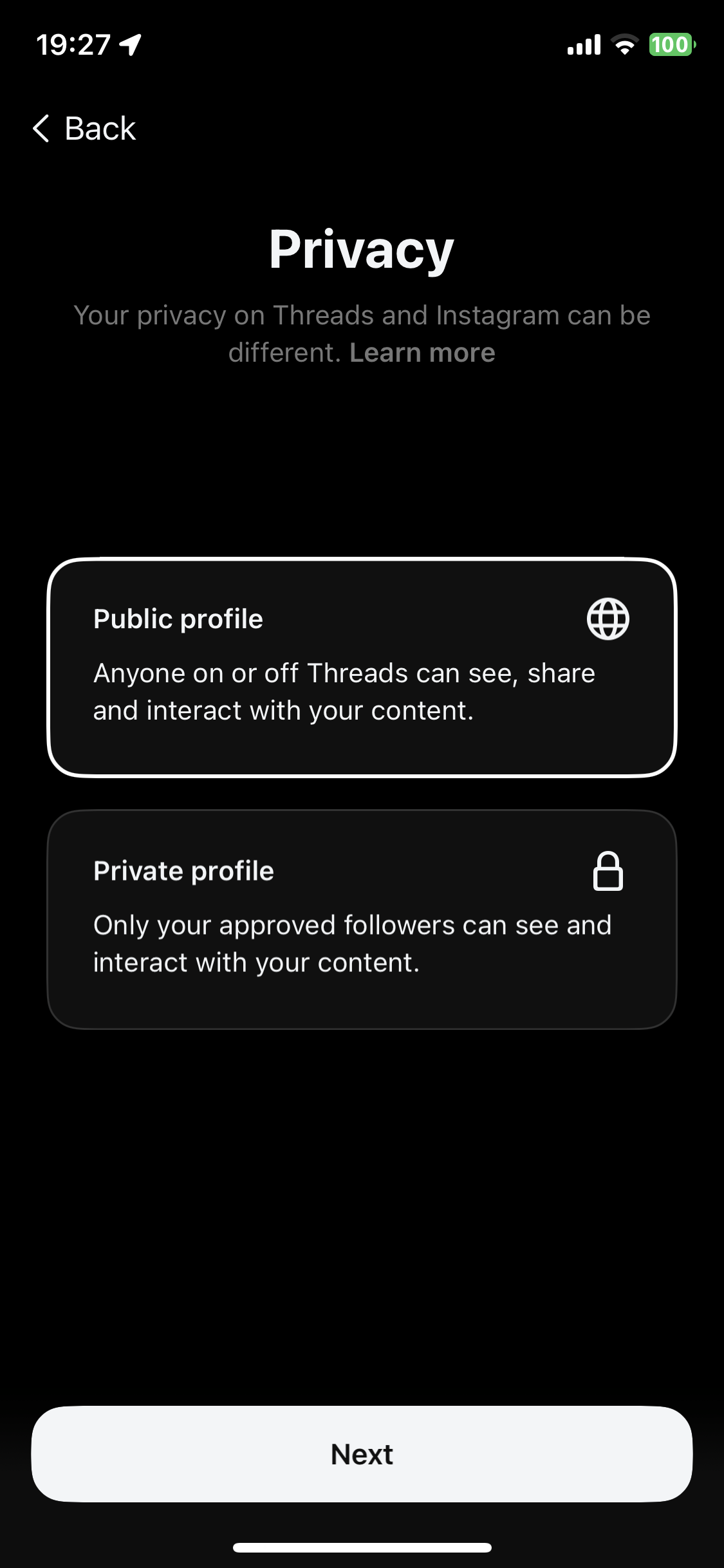 Choose whether you want to follow all, some, or none of the same accounts you follow on Instagram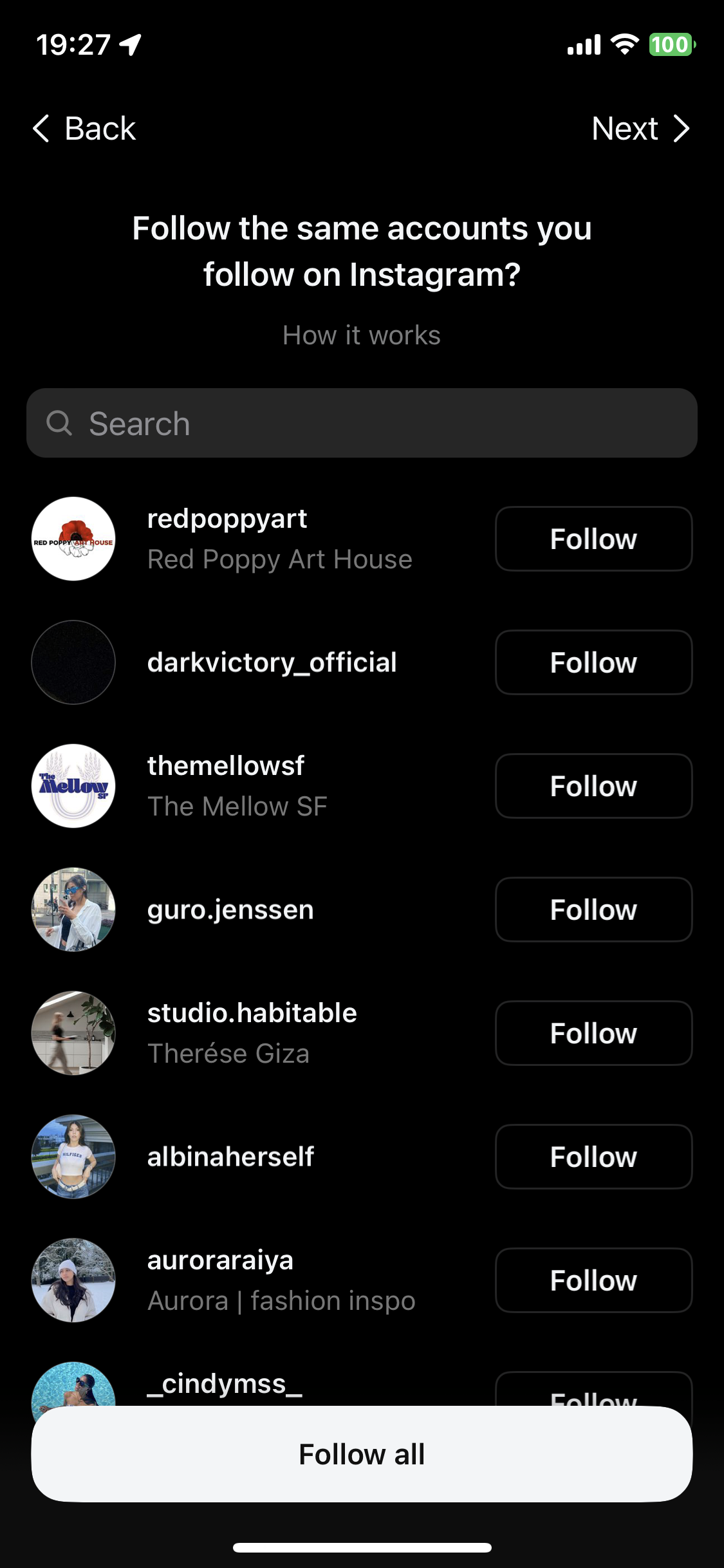 There you go – you're in!
You can deactivate your account by following these steps:
Open the Threads app on your device and tap on your profile picture in the bottom-right corner.
Tap the menu icon (two dashes) in the top-right corner to access the settings menu.
Select Account.
Tap on Deactivate profile.
Confirm you want to deactivate your account by tapping Deactivate Threads profile.
However, if you want to delete your account, think twice. There is currently no way to delete your Threads account without deleting your Instagram account.
What should you be doing on Threads
There will be people wondering whether they should have a presence on Threads or not, but the answer there is definitely "yes." However, when it comes to what to do on Threads, take comfort in the fact that no one knows yet.
Still, that's not very helpful advice if you're looking for a way to incorporate it into your social media marketing strategy. So, here are some recommendations for what you try on Threads.
Create with Threads' inspiration in mind
Threads hasn't developed an identity yet like its sister app Instagram or counterpart Twitter/X. However, you can consider creating with the perspectives of how people typically communicate on either platform:
Instagram's audience is very image-oriented, and the platform is milder in tone. So you might want to reserve your snarkier content for other text-based platforms and incorporate images in your content.
Twitter/X's audience is used to more fast-paced content and insider jokes and trends that are never fully explained to outsiders. So, use your popular posts from Twitter/X that don't alienate anyone by mentioning any inside jokes or Twitter/X-specific trends.
Find your unique balance between the two tones and styles to get your communication sweet spot. Remember that you'll likely have an equal following of people who know you from Instagram (if you had an account before the launch) and those who know you from Twitter/X, so play to both audiences' interests.
Repurpose your popular posts
Threads' newness means that it's likely not yet worth the effort to go all in on creating an elaborate strategy for it. That's where content repurposing can help you.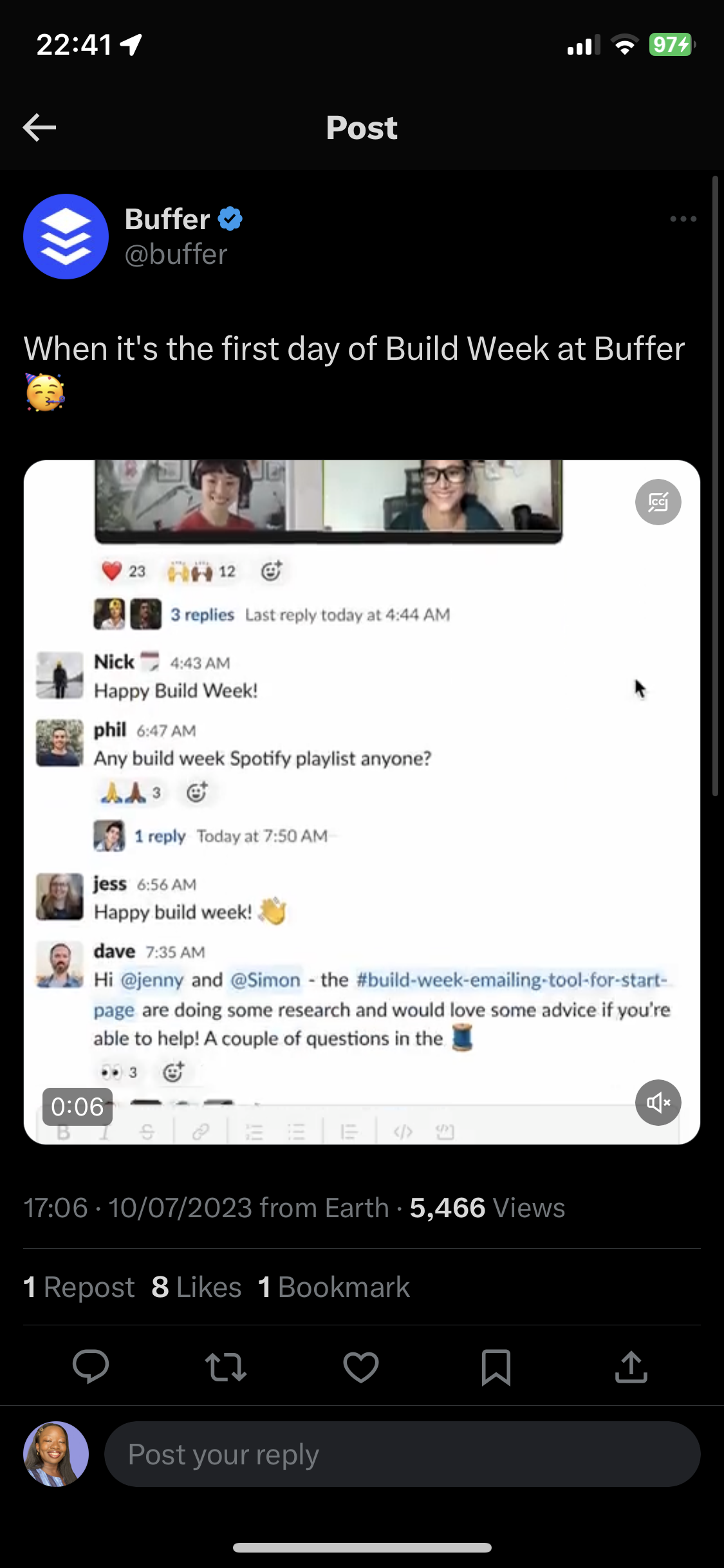 If you don't know what to post but want to stay consistent on the platform, revisit your most popular content from around the Internet and remix it for Threads. Essentially, anywhere you've had a viral post, consider how to put a fresh spin on it (if it needs one) and post it to Threads. Just make sure it's not so platform-specific that it's lost on your audience there.
Engage with your audience
Considering how Instagram users can automatically move their follower lists, you likely already have a significant follower base. Get into the comments and speak to them in a way you might not have the chance to on Instagram.
When you post your repurposed content, include time to reply to comments or questions and respond to them. Also, set aside time to look through recent posts on Feed. Your content focus should be educating and entertaining your followers
Have fun with Threads
Even with how fast social media moves, Threads is still very new. No one knows what the next month or six months, or year will look like for the platform. The team still has a lot of updates to make before many people consider making it their text-based platform of choice.
So, right now, your goal should be to have a presence by posting regularly, engaging with your audience, and watching the way they use the platform so you can determine where and how you fit in.
As for us, we're waiting for Meta to open up access to Threads' API so we can explore adding it to the list of platforms you can schedule to. In the meantime, take advantage of Ideas in Buffer to store your best ideas for your next Threads post.