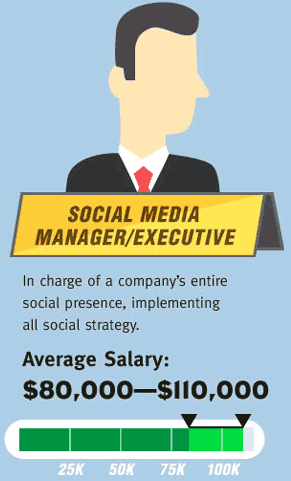 So you want a job in social media, do you?
Realize it's not always about experience.  Attitude sometimes has a lot to do with getting hired in a social media job.
Your future employer will Google you, and top social networks you are on will appear. So be on all the big ones, and be current, appealing, and active. An up-to-date profile with a clean-cut headshot or face pic is a must.
Also, have a personal page, like a blog or Tumblr. Ideally, own your own .com with your first and last name. Guest blog on other sites from time to time.
Think like the hiring manager. Do your sites give the feeling you know your stuff? Here's how to build your personal brand on all key social platforms: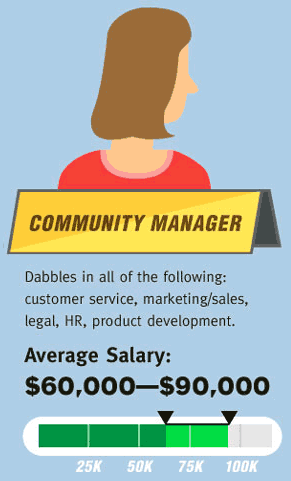 Start Building Your Brand Buffer this
On each site, you'll need to link to all your other sites, and post links to content related to what you want to be doing. Make sure to create as many appropriate connections as possible, and delete or un-tag yourself in any photos that may appear to be NSFW.
Tips For Specific Social Networks
Twitter: Use an easy to remember username, and link to all your other sites in a customized background.
LinkedIn: List as many skills as possible. Get references.
Facebook: List anything and everything you have done in the past
Foursquare: Be on it to show you stay current with the social media trends.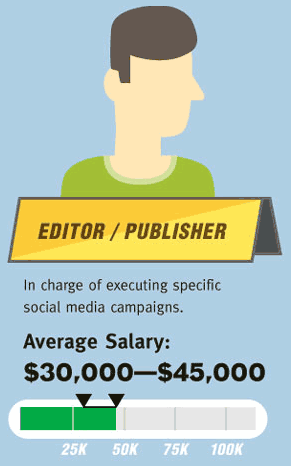 Similar titles can be completely different jobs at different companies, so investigate job responsibilities, skill sets, hours, expectations, etc.
Look at specific industries. Ask smart questions and narrow down your direction.
Study social media and build skills.
If you cannot get a paid internship, do an unpaid one. If you cannot get an internship, then volunteer to help your school, church, city, a sports team, or a local leader. Or even build a social media campaign around an unofficial fan club created by you.
Network To Build Real Relationships Buffer this
Go to lots of networking events, and offer to volunteer at the meeting. Look for groups such as Social Media Club, Social Media Breakfast, PRSA, or the AMA.
Make friends by asking what you can do for them.
Ask yourself: Who can you learn from? Who's influential? Who have jobs you aspire to? Then request informational interviews with those people you can meet in person. At the end of the interview ask them for an introduction to someone to talk to next, then follow up. Send a nice message and a connection request on whichever network(s) are appropriate.
Then deepen the connections you make. Comment on their blog posts and retweet their tweets.
Get 200% more clicks
on your Tweets
By Buffering Tweets, they are posted at optimal times giving you 2x more exposure.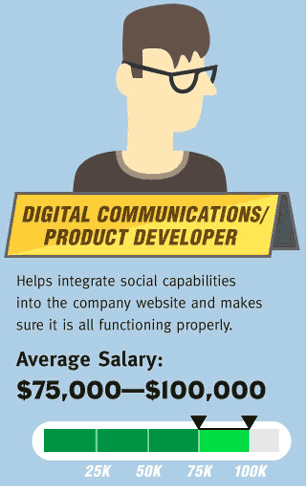 Go the extra mile to nab that dream job.
Target people and companies you want to be in touch with. Here's a couple of examples:
► A guy bought Google adsense on the names of CEO's at companies he wanted to work for.
► A woman ran targeted ads on Facebook aimed at HR professionals at companies she wanted to work at.
Get Your Resume In Order Buffer this
Just because this is social media doesn't mean you won't need a resume. So have one!
Put it on your personal website if you have one. Here's a few quick tips for how to put it together (click to enlarge):
And Finally…Be Perfect?
Nah!
But just for fun, here's an infographic of what the perfect employee might look like:
Click to enlarge:
Back To You
Are you looking for a job in social media? Have advice on how to get one? We'd love to hear from you in the comments! Just add your question, advice or comment in the box below.
Job Profiles Courtesy of MindFlash