Today's top influencers aren't just content creators or media buys – they're both.
According to Invesp, influencer marketing can drive 11 times the ROI of traditional digital marketing. And with 71 percent of marketers believing ongoing influencer ambassadorships are the most effective form of influencer marketing, finding the right influencer for your brand is an incredibly important part of your digital strategy.
Check out the tips below for how to find influencers that are a fit with your business.
Follow influencers
Seems obvious, right? But marketers often ignore the most important rule of sourcing influencers – to follow them.
With more than 200 million people worldwide blocking ads, following influencers allows you to consume content on the same level as a potential consumer. It also allows marketers to digest the content from potential partners and see if it aligns to the brand. Is the influencer's tone in line with your brand voice? Does the influencer post frequently and with high-quality content? What is the influencer's saturation rate of sponsored content to unpaid content?
Another perk of following influencers is that it also allows you to see who your competitors are using. With high-compete categories like beauty, following influencers helps you keep an eye on what influencers to reach out to that aren't already partnering with your competitors.
Care about more than a following
When the New York Times dropped their fake follower exposé in January 2018, marketers shared a collective head nod of approval. Since revealing how the Devumi platform allowed influencers and "celebrities" to buy millions of fake followers, the service appears to have folded under the guise of "not accepting any new clients." All Devumi social networks have also been deleted.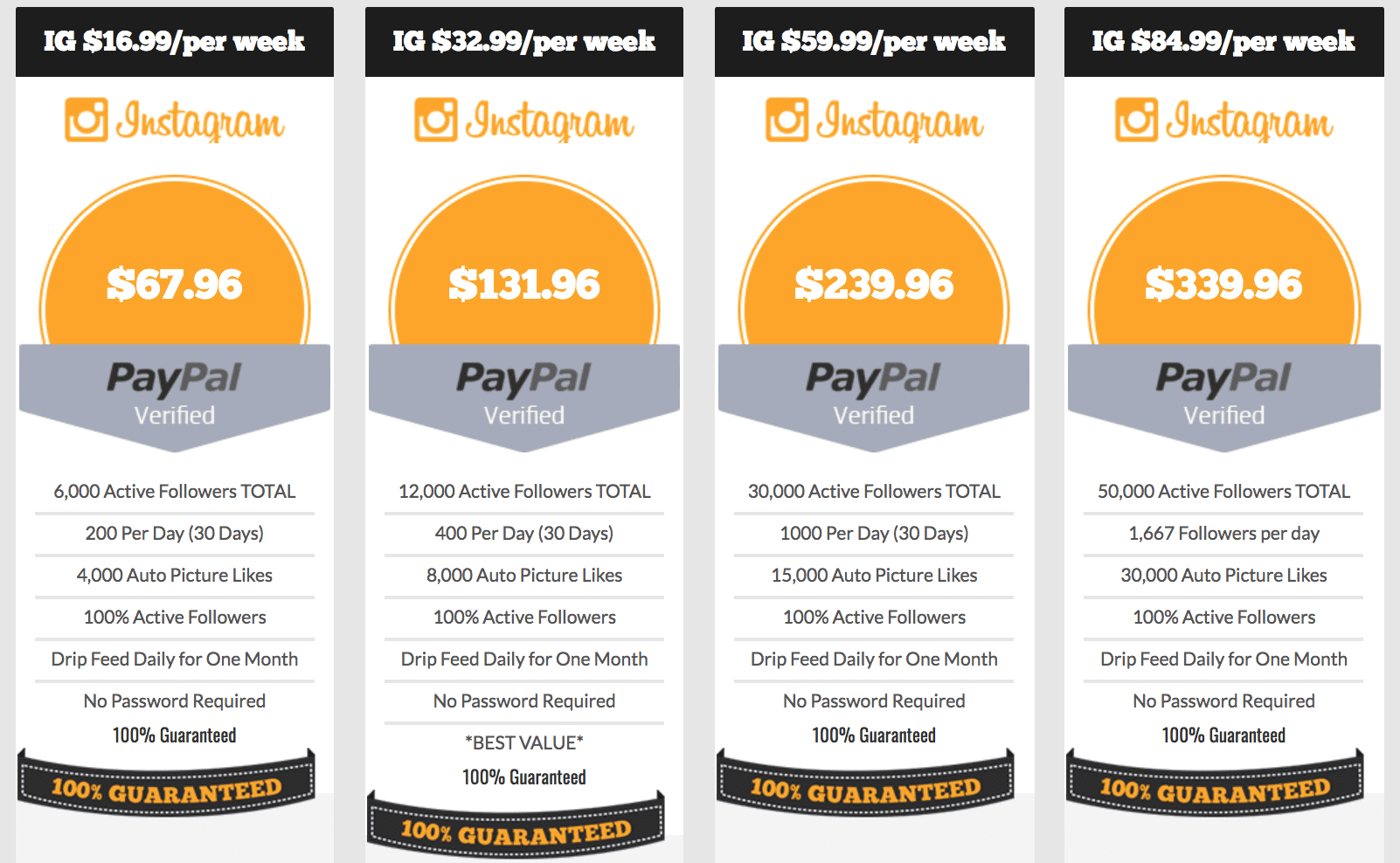 But for every failed fake follower factory like Devumi there's a handful of other services that allow users to easily buy fake followers for pretty cheap. TweetAngels offers 6,000 Instagram followers for $67.96, along with 4,000 likes and the claim of 100 percent active followers. Marketers who are sourcing influencers need to objectively look at their followers and engagement rates. It's often easy to spot fake accounts (no bio, only a couple updates to the social platform, leaving spam comments), but my number one tell is this: Does the influencer have thousands of followers but very few comments on their posts? Then they probably bought some of their followers.
Check your DMs
With fake followers being so prevalent, I urge marketers not to discount microinfluencers with authentic followers. Many up-and-coming influencers will reach out to brands via direct message to collaborate – don't ignore this eagerness. While you should still check their accounts for fake followers and quality content, sometimes smaller influencers who reach out via direct message can become the most passionate ambassadors for your brand.
Develop these relationships early. Sometimes working with a hustling microinfluencer in their early days allows smaller fees as their followings grow later on.
Have a budget
According to Mediakix, more than $2.38 billion is projected to be spent on influencers in 2019. The days of comping an influencer with product and expecting they'll share about it are essentially over. No one expects to get a billboard for free – so why do marketers so often expect influencer marketing for free?
Paying influencers is beneficial to both parties, if done correctly. If you can pay your influencers, you'll have more of a say on their final content deliverables. And if you pay your influencers well, you'll encourage long-term partnerships and potential deliverables outside of the contract guidelines.
While there's no industry standard for what to pay influencers, Influencer Marketing Hub has a great tool that allows you to estimate post costs, engagement rate and ROI. The calculator is a great jumping point for negotiations and pay estimates, but shouldn't be your "end-all, be-all" of influencer pay. At the end of the day, the best influencer for your brand is one your brand can also afford.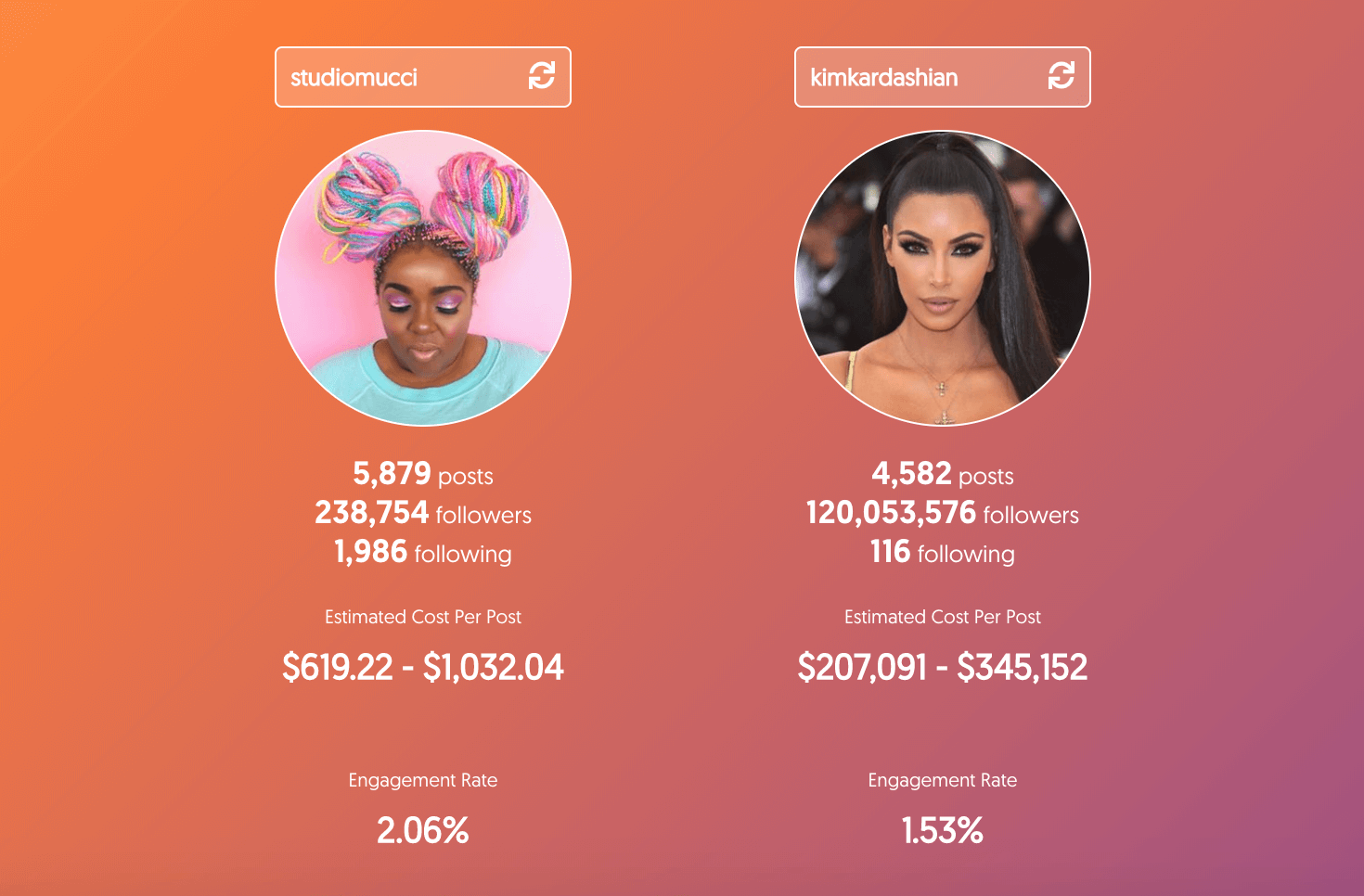 Over to you
Thanks for reading! I'd love to hear about your experiences with influencer marketing. What techniques do you use to find the best influencers for your brand?
Tell us in the comments below.