You might've heard the advice that your call-to-action should have one job, your email subject line one job, your blog post one job.
Focus, with online marketing, is key.
Turns out focus has a wonderful effect on building a business and driving results.
Gather Social, a digital agency based in Nottingham, UK, takes this focused approach with every new client they bring on. The single thing that Gather Social wants to achieve for you on social media is an impact to your bottom line revenue.
And this focus has paid off!
Gather Social was profitable within its first year of existence, and they retain 90 percent of the clients they work with. Sam and Paul of Gather Social were kind to chat with us about the way they approach social media, the tools and systems they've built, and the workflows that have made the biggest impact for them.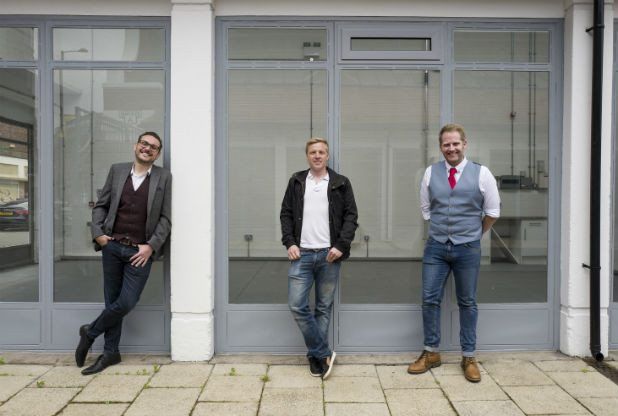 Kevan, Buffer:
How might you approach a social media strategy for a client? How does social media fit within what you offer at Gather Social?
Paul Gordon, Gather Social:
Although we're technically a marketing agency, we're primarily focused on sales for people. Obviously, there's a big thing in the social media industry about being social on social media, but we really approach things from a traditional sales and marketing perspective where social media channels are the marketing channels that we can communicate directly with potential customers.
For our clients, although there is obviously the social aspect of social media in there somewhere, the primary focus is always about sales. It might sound quite careless, but it's always about what they're trying to sell and what message they're trying to get across and then getting that across to as many people on social media in the most efficient way possible.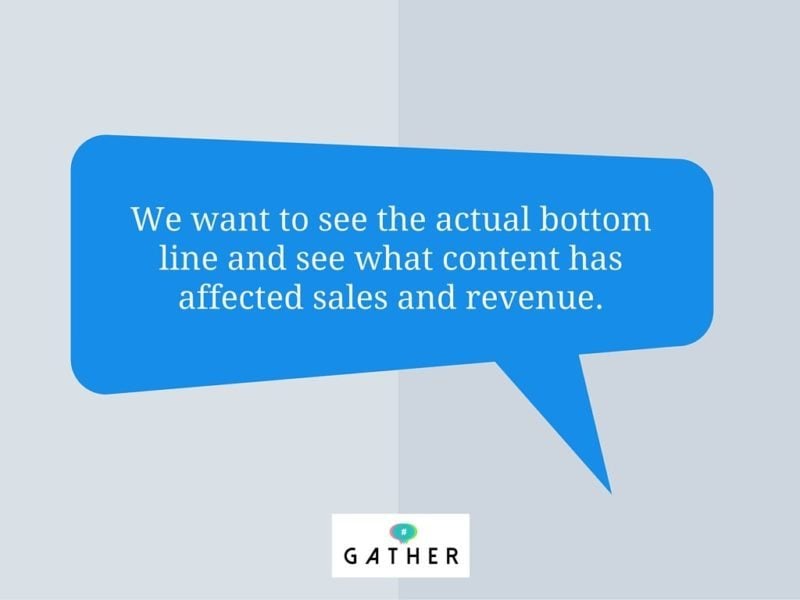 Kevan:
How do you go about measuring sales? How does that affect what you do for those clients?
Sam Evans, Gather Social:
We go about measuring it, actually, with client feedback.
We have retained the vast majority of our business from our clients. We still have our very first customers with us. All our customers are spending more money with us, so yeah, we see that as a good measure of our success.
Some customers obviously have tracking in place, where they analyze what's coming in from Twitter and Facebook and LinkedIn. Obviously, we produce the reports, but we have a very traditional approach and try to speak to our clients a lot on the phone, or a monthly catch up. We'll then tweak the delivery strategy based on what feedback we get from the early phase of the strategy or off the marketing going live, and then really refine it towards a 6-12 month process. That seems to work really well with us, in terms of asking the client how it's working for them and making any changes that we can do to be more targeted based on what feedback they give us.
Paul:
We do use the analytics that come out of Buffer, and we try to, as Sam said — where we can with the statistics that we get from clients — try and marry those up. So rather than it just being looking at the content that's doing well and matching that up with the actual social media statistics, we're trying to look at the actual bottom-line where possible with the clients and see what content has been going out in a similar timeframe that's actually affected their sales and revenue.
Sam:
I'll give you a really good idea of the feedback. I had a review session with a client last week on what he spent, and I asked him how it was going, and he said to me, "Only the day before, I had a call from somebody in Scotland, who said, 'I've seen your video on Facebook. I want the third product along. When can you deliver?'"
He said he reckoned he gets calls like that all the time now, and that was his feedback.
We've done things like show promotion, where the clients have been attending shows on Twitter. We've gotten on top of Twitter's trending topics for the show, ahead of the show. The organizers of the show have come and asked them how they've done it, or how they generate so much traffic to their exhibition stand. Obviously, it's us working in the background being very, very targeted with our delivery, and essentially using Buffer to premeditate all of our movements.
To give you some really good feedback we had the other day, we have a special education needs innovative technology manufacturer that we work with. They didn't tell us, but they'd taken out an advertisement in an industry-leading publication. They had a full page spread, a full page editorial, and they tracked the return from 12 months from the advert against 6 months with us, and we outperformed, considerably, the 12-month advert to the point where they cancelled the advert and gave us the budget to spend more on social.
Kevan:
If I'm understanding right, then you're saying the client plays a big part in helping to show that one-to-one relationship with social to sales. Do you all have any other tools or workflows to help with analyzing social and sales at that granular level?
Sam:
We use analytics out of Buffer, obviously, and then we use analytics from the website traffic, as well.
Paul:
I think it differs with relations with clients. We have some really small clients, almost one-person clients. And then with some of the larger organizations, getting that sort of information out of them is fairly impossible. I wouldn't go as far to say it's anecdotal, but — and it sounds a bit cliché —we just try and develop that human interaction and that human relationship with our clients so we can actually find out exactly what's going on, essentially making sure that what we're doing on social media is affecting their bottom-line. If we're just increasing numbers for a vanity project, it's not really what we're about as a business.
Sam:
We've always set out our agency for looking at the sale element of social media, as opposed to the social side of it. That's the approach that we take with businesses. We've turned businesses down, so to speak, or ended business arrangements with clients based on the fact that they don't share the same view as us. They think that we should maybe be discussing the weather, and we say, "Well, the weather's never sold a 10,000 pound piece of equipment."
Kevan:
That's great, so what does that look like in practice for you all? I'm assuming and guessing your calls to action are very explicit on the social update to share this very product or business focus, how does that look for you?
Paul:
Yeah, we're very product-focused. Basically if a client has something to sell with us, we have a little bit of background as to what we're doing. We have in-house software. We actually connect through to the Buffer API to push our things through to the Buffer dashboard. We've built a system that changes on the per-client basis. It's primarily focused on the products that the client's trying to sell. The client is trying to push to its potential customers, but we also mix that in with industry-related information and things like that. All this content — the sales, promotion, industry information — is pushed from our system into Buffer, through the API.
And primarily, as Sam said, the content has a sales focus.
Sam:
I've always worked in sales and marketing, and I've done different campaigns as an employee on social media. I understand content generation and content marketing, but the approach that we've taken is if we don't improve sales for our clients, then we're a luxury. And what we want to be instead is the last thing that they would ax in a downturn, both for value for money and that base on the material investment.
After our early days of getting established and really getting set up, we spent a long time working on this product, working on what we were going to do and how we were going to do it. Both Paul and I worked on different social media projects and development projects and sales and marketing projects before we launched as Gather. We spent a lot of time focusing on how we would make Gather deliverable for sales. What we've been able to do is move towards businesses where, essentially, they have expensive products to buy: If you help them sell one of those products a month, or they sell one product a month from social media, you've already paid for yourself. We had clients where we've paid our fee for a year in the first month of working for them because we've got them a sale on a bigger ticket item, which has been the secret to our success really.
Kevan:
The product you built sounds really interesting. Would you be up for stepping me through what that workflow looks like for you all when it comes to deciding on and posting the content through Buffer?
Paul:
We have our own database system, which we feed all our content in. We devise a strategy with a client, and that strategy is fed into our system. There's various algorithms written in the background that process all the information going in, and then we connect through to Buffer using the API to deliver that. It's Buffer, which is the end point of our system, which connects through to all the social media channels and processes that. We've got a lot of clients who obviously use Twitter and Facebook, primarily, as their communication channels, and we have a few which are more business-focused, which rely on LinkedIn, as well. Buffer really helps when we're processing all that information to get that delivered.
Sam:
All the updates are handcrafted. None of our content is generated by a computer, so to speak. We have a full team, so we've got video production; we have photography; we have copywriters; we have image creation; we've got a designer. We have a full creative team in-house that produces all of the content for all of the clients, or works in conjunction with the client to produce the content.
Paul:
Then the algorithm basically pieces together all the various elements of the content they want to be distributed and puts it all together, basically into one package, which is then sent on to Buffer to schedule and post.
Sam:
Basically, we have relied on Buffer, heavily, for developing our slant on the agency. I remember the day when Paul skyped me saying, "Check Buffer."
Paul:
A little bit of background, I've used Buffer, sort of on a personal level, in the past. I've run various like cycling clubs where I've actually used Buffer connected to WordPress blogs to distribute content. It was kind of the go-to piece of software, really, when we set Gather up.
Sam:
I'd never come across it before. I was like, "Wow. There's going to be so much I can do, from a marketing perspective, for our clients with this software," being able to queue up all of my premeditated plans.
It's been Buffer from day one.
From our perspective, nothing's come close to rivaling Buffer.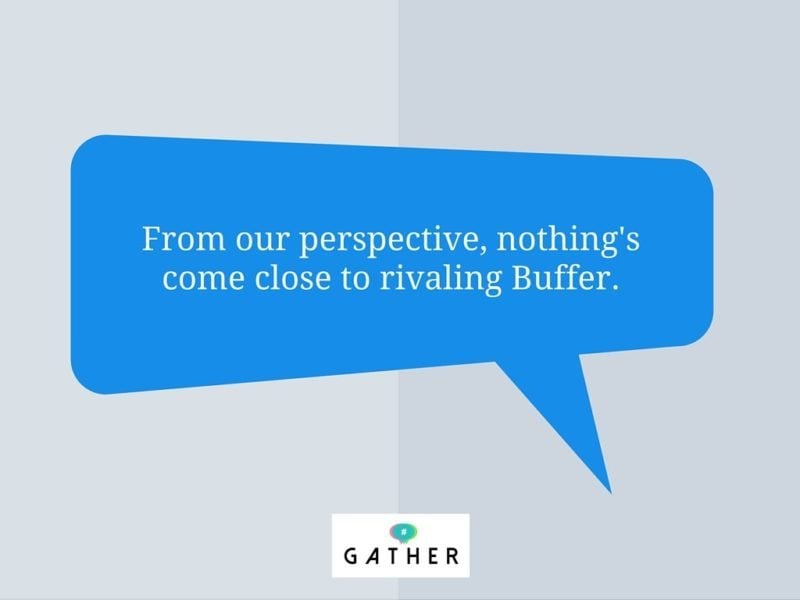 Kevan:
Are there particular features within Buffer that you have found you get lots of use out of or been especially essential for how you all do things?
Paul:
Well, certainly the scheduling. As an agency, we've always built ourselves on lean margins. A lot of our competition is people-heavy. We know that they've had to rely on people in-house to be sort of handcrafting updates and making sure that updates go out at certain times of the day, whereas we're running on a very tight ship. There are only a few of us in the company, but to the outside world, we appear to be a much larger organization, people-wise. Inside the actual scheduling that Buffer offers, it allows our clients and us to have that presence throughout the day that you just wouldn't be able to do.
Sam:
Buffer allows for the creative team to be creative.
One hundred percent of the time, the team has been creative. They've spent time with the copywriting or video production or image makers being creative and doing those things, then they pass through the formatting phase, and then it goes over to tech to be scheduled. It just means that nobody's time is wasted being.
If we have someone on the team who is a creative person, they don't have to worry about the scheduling. One person handles the scheduling, and all of my creative team are just creative all of the time.
It means we have a very unusual, sort of cool structure. We only have core hours between 11 and 3. We have people doing Pilates at 9:30 in the morning because it helps them be creative. We offer people a great life when they come and work for us because they don't have to travel in rush-hour, they can go to the gym, they can work at 4 o'clock in the morning if they want, when they're the most creative because they're just creating stuff for social media, with a sales focus, which is why we've done so well. Buffer gives us that ability to do that.
Kevan:
Sounds like a wonderful way to run a business. How have you found success with this method?
Paul:
We started a business without any external investment, and we founded the company concentrating on getting a revenue stream as soon possible. We achieved profitability within the first year.
Sam:
Yeah. We made a profit in the first year, and we were paying ourselves a comparative wage to the jobs that we'd left within three months.
I quit a month before Paul, and Paul quit a month after me. We held each others' hand, and three months later, we were no longer eating beans and stale bread. We were back on normal food, so to speak.
Paul:
From a personal point of view, for the last few years, I worked at a startup before setting up Gather social. It's always been, for me, looking at the startup arena and obviously VC funding is a massive part of that. For me, setting up my own business was always about boot strapping and getting to a sustainable revenue stream as quickly as possible. We didn't want nobody from outside of the company having any hold over us really, so we got to that position fairly quickly.
Want the smoothest social media experience for your team and clients?
Gather Social and hundreds of other agencies use Buffer to manage social media profiles, content, analysis, and more for each and every client. With Buffer, you'll get straightforward pricing that scales along with your business, 24/7 customer support, and an agency-first approach to the features that matter to you.
Join Gather Social and 5,000+ other brands and businesses with a free 30-day trial of Buffer's most powerful social media features!