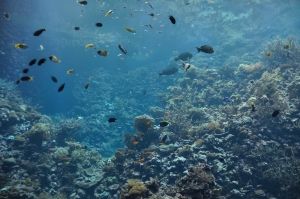 Anne Isabelle Ritchie coined a concept in the 1880s that we still use today.
Modernized, it is:
"Give a man a fish, and you feed him for a day; show him how to catch fish, and you feed him for a lifetime."
The conventional wisdom is that it's always preferable to teach someone how to fish. However, the Buffer support team has been thinking about this concept a lot lately. We're learning that often there is a huge market for skipping the lesson completely.
This can be a stretch for tech support folks. After all, we gravitate toward support positions because we love to teach. We feel pain when people don't love the technology we love. That makes us great at our jobs.
However, we also tend to be the people who like to push every button in order to find out what it does. We would always rather learn the how, and the why, of every process. That's why people start asking us for help at an early age. That's how we learn that we love helping. That's how we end up in these roles.
But I've had to try to break this habit a bit in order to take my own customer service skills up a notch. There have been many times when I've tried to teach when I should have been serving up a fully prepared meal instead.

Buffer is known for detailed, personal emails, but I'm learning that I can create some of the happiest customers by sending an email that just says, "All set!"
Here are a few scenarios to consider. In my experience, this is when customer service team could learn to teach less:
1. When the action only needs to be completed once
I often find myself teaching people how to do things that they'll only need to do once. For example, in Buffer, there are a few steps to combining accounts that have accidentally been set up separately. This can usually be done by the customer, rather laboriously. Or I can take care of it.
I find myself sending them through steps, because I want them to *understand* the way the app works and why this happened. Of course, this should be an easy decision, but it doesn't come to me naturally.
2. When it's a lot faster if I do it, and I've got a lot of people waiting for help
This one may be controversial, but here's why I feel this way. If I can do something a lot faster than I can lay out the steps, then I should do it. In my experience, this actually isn't a disservice to the people who use Buffer. Occasionally people reply and say, "How did you do that, and can I do it myself next time?" But it's rare. Usually they say, "Thanks!"
This scenario is key because it's a big product signal. These are the scenarios you can really learn from. Product managers, ask your customer service team this question. If your support team is resorting to serving fish over and over instead of teaching a process, then you've struck product improvement gold. Ask your customer support folks what the areas of confusion are, and make the steps more obvious. Or better yet, improve the process and simplify the steps themselves.
3. When the customer has been fishing all damn day
This one is obvious, but the list would be incomplete without it. Sometimes this person really should know how to do this task, but it isn't working for whatever reason. In this case, serve up your best fish, thank them for their time, and extend an invitation to go over it another time.
The exception to the rule
The only time I don't go this path are in cases of security. Even when I have to send someone through several (sometimes frustrating) steps to reset his password, take over a departed employee's account, or make a change to billing, I do it.
I believe this falls under the "If they'll do it for you, they'll do it to you" mentality. In my experience, customers usually understand. Further, they willingly jump through these hoops because they want you to set up the same obstacle course for strangers asking for access to their accounts, too.
Have you had any of these experiences? How did you handle them? I would love to hear any feedback, examples, challenges, or questions in the comments! :)
P.S. If you liked this post, you might also like Warm Fuzzies: The Best Kept Secret of Customer Service and The Power of Every Word: Why I Stopped Using "Actually" and "But" In My Customer Service Emails.
This post originally appeared on my personal website, carokopp.com. Feel free to browse the archives for even more insight into customer service and support.