What motivates you to do your best work?
In an ideal world, most of us want more from our jobs than just a paycheck. We want things like work satisfaction, a connection to our coworkers and the opportunity to make a difference.
What can give us the kind of feeling that makes work more than just … work?
For many companies, the answer is values.
Your values tell the world what you're about. They give your employees a reason for what they do—and your customers a reason to cheer for you.
Today, 80% of the Fortune 100 tout their values publicly, and companies with a high sense of purpose outperform others by 400%.
Feeling aligned with a company's values, mission and philosophy is one of the top reasons employees love where they work, and the primary reason that consumers feel they have a relationship with brands.
How can you harness the power of values for your own company or organization?
In this post, we'll tell the inside story of Buffer's values, explore different sets of values across a variety of industries, and offer some tips and exercises that can help you find your own company values.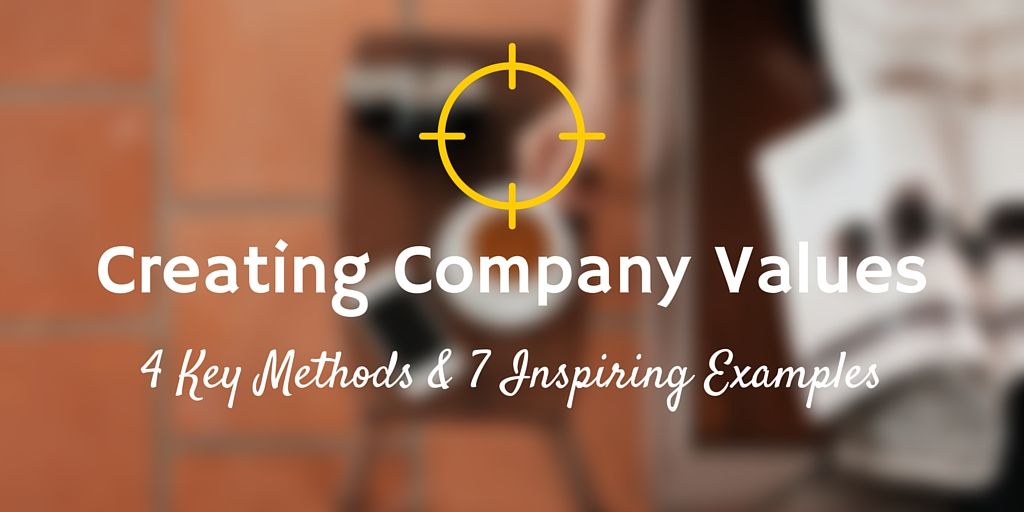 How Buffer's values formed and evolved
Buffer has 10 core values that guide us: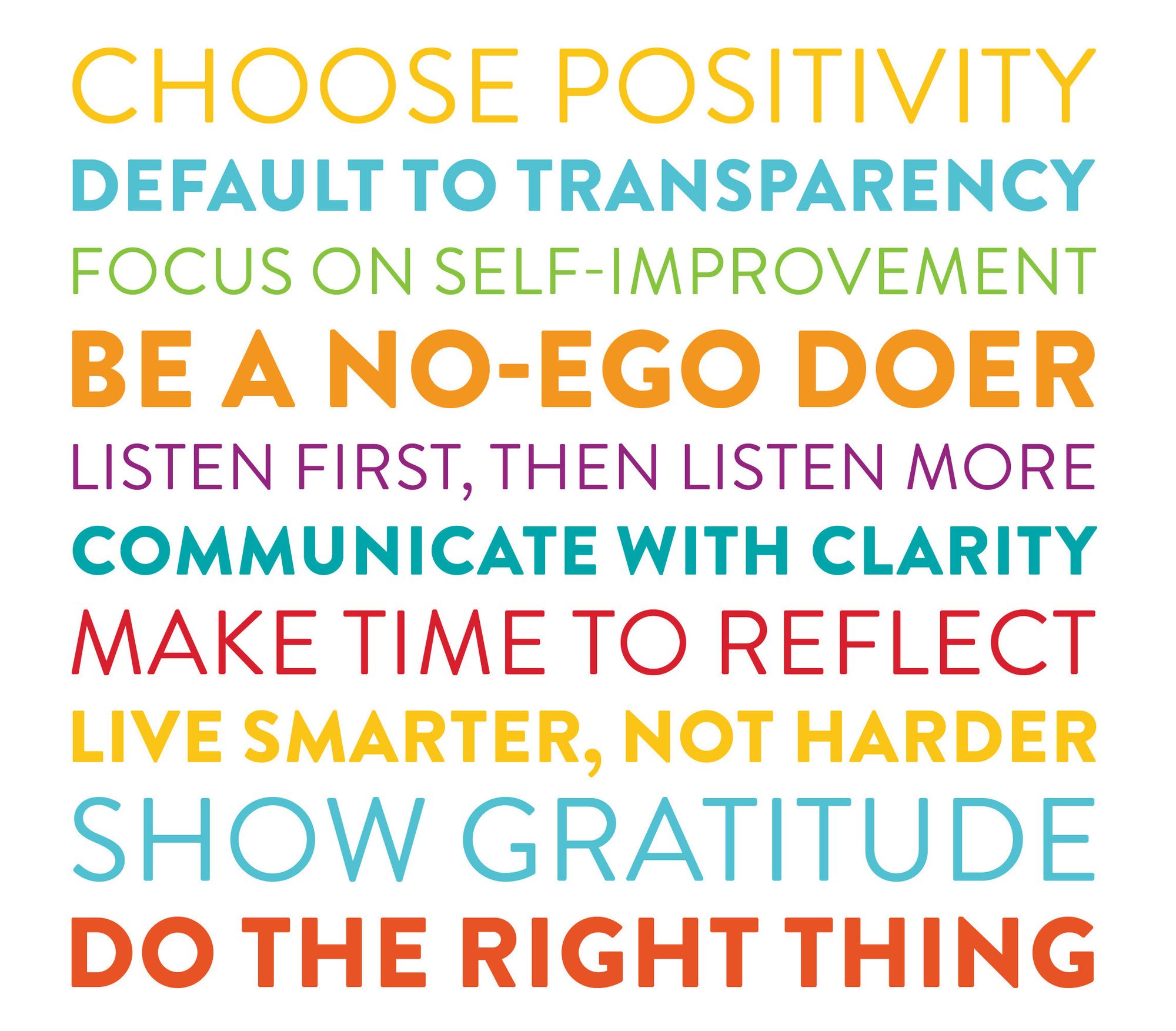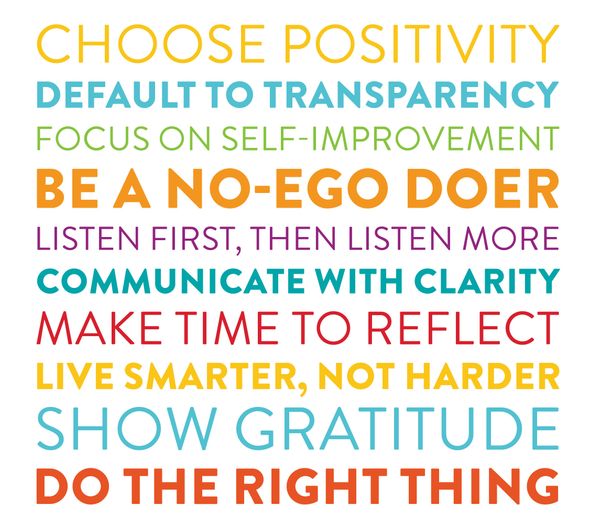 These emerged early in the Buffer journey, when we were a small team of around 10 or so. As the group stretched and evolved, organization tensions began to grow.
"Early in the company, we were first time founders learning a lot," says Buffer co-founder Leo. "We thought, 'What the hell are we doing? Are we qualified to do anything? We have no idea what we're doing.' "
One thing that unified the team was reading Delivering Happiness, by Tony Hsieh of Zappos. As the founders dove deeper into the Zappos philosophy, they discovered a video of Hsieh discussing the one thing he would do differently: formalize the company's values sooner.
"Zappos was already a forerunner, and they started doing it when they were 50 people," Leo said. "It hit us that we wanted to do that."
But how?
Sensing that Buffer's culture was already at least partially in place, Joel and Leo set out to formalize what was already there, by asking the team. Here's they survey that went out to the team: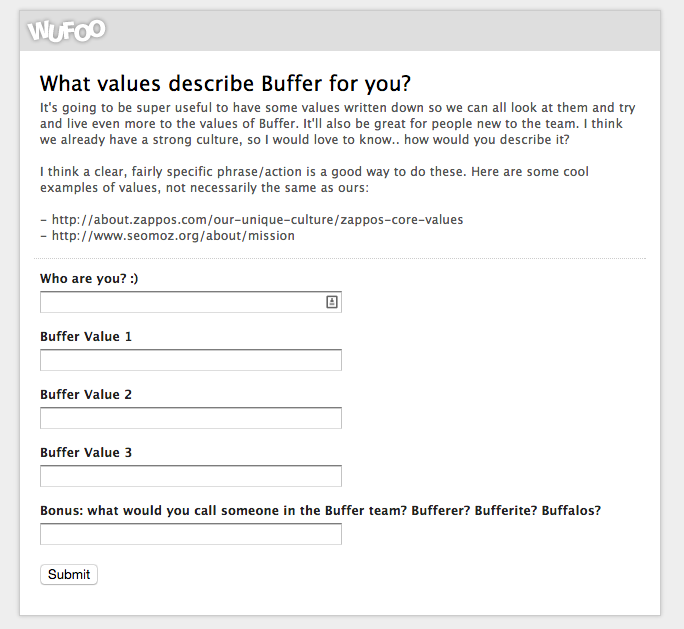 And here are the answers the Joel, Leo, Sunil, and Carolyn—now our modern-day "Buffer caretakers"—came up with:
"We wrote down what we were excited about, asked people what they thought, and then we put the first set of values together," Leo said.
7 of Buffer's now-10 values came out of this early exercise.
"It really gave us this focus, that this is what we want to align ourselves around," Leo said. "Everything became so much more pronounced."
Our values are constantly evolving and have changed a lot since this early exercise. Here's where they stand today:
(By the way, we never did come up with a great name for members of the Buffer team. If you've got a great one, let us know!)
7 great examples of company values
Buffer's not nearly the only company with a clearly defined set of actionable values. Here are 7 examples of companies with explicitly stated values, and what those values look like.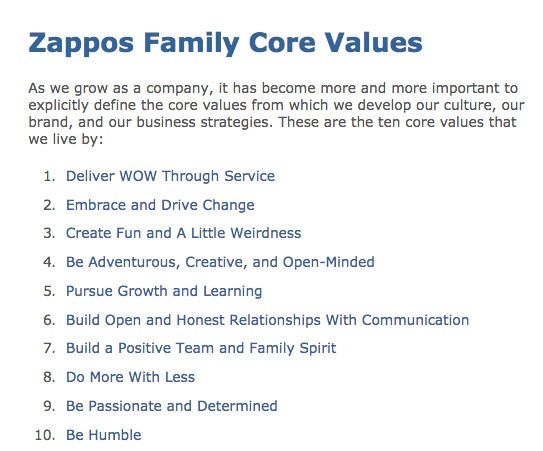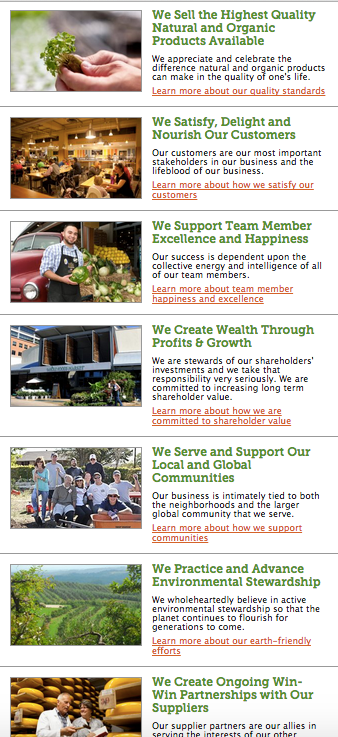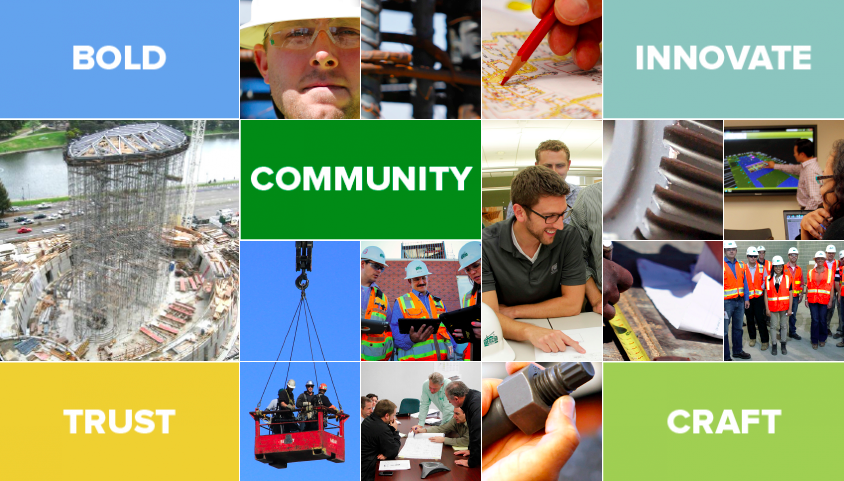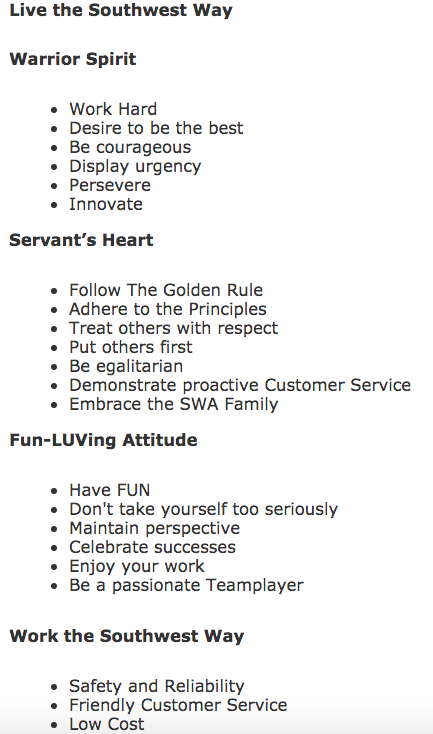 Create your own values: 4 methods
Figuring out the core values that guide your entire company's purpose may seem like a pretty big task.
One thing that could help is to realize that values don't exist in a vacuum. Your core concepts are probably already floating around right now.
"One thing people taught us is that values are implicitly already present," Leo said. "They're not something you pick, they're something you already are."
To unearth them, here are a few simple exercises you can try.
1. Share your personal values first
Zappos formed their values in the early days by first asking teammates to share their own personal values, which they then combined and tested against existing employees. Here's the email that went out in 2005.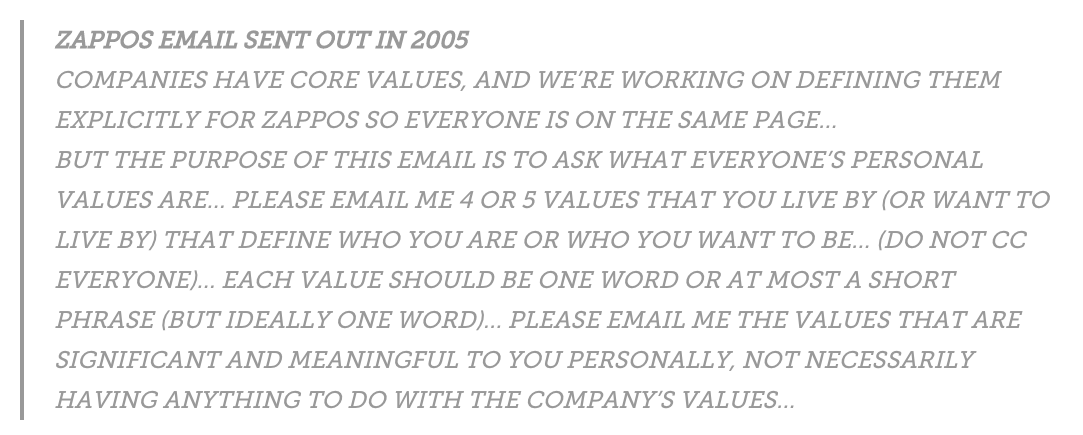 One exercise Zappos used was Dave Logan's "Mountains and Valleys" exercise, which helps you define your personal core values by reviewing significant milestones in your life. This is what Tony Hsieh's looked like: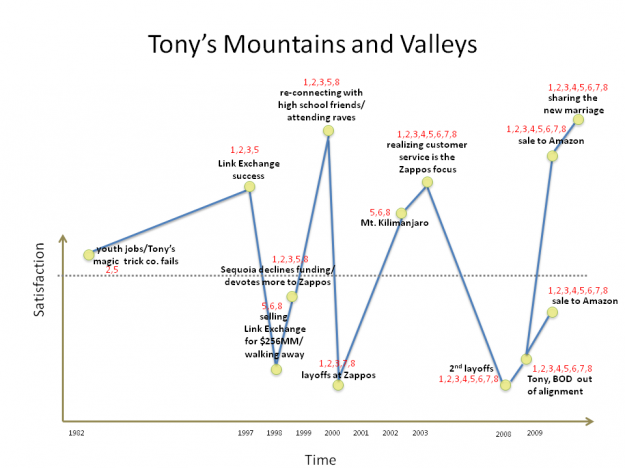 2. Define your 'vibe'
Every workplace has its own vibe. And while not every perk and element is integral to your culture, some likely will be. I like this simple set of questions from Chris Moody that you can ask yourself to determine which elements matter.
"As a leader, there are aspects of vibe that you will naturally want to try to control. However, you have to ask yourself a few questions:

Is this aspect of the company important to our long-term success?
– Does this aspect need to be maintained forever and is it sustainable?
– Does this aspect apply to all areas of the company and to all employees?
– Will establishing this aspect help us make important decisions in the future?

If you answered, "yes" to all of the above, congratulations…you've just identified a new potential value."
3. Take a 'Mission to Mars'
When some core values are beginning to emerge, it might be time to go to Mars.
The "Mission to Mars" exercise by Jim Collins asks that you imagine you've been asked to recreate the best version of your organization on another planet, but you only have room to take 5 to 7 people.
"Who would you send? They are the people who are likely to be exemplars of the organization's core values and purpose, have the highest level of credibility with their peers, and the highest levels of competence."
Have all the people involved in the values process nominate a Mars group of five to seven individuals. The most nominated become the "Mars Group," who are chosen to work together to create a final articulation of the vision.
4. Grab some sticky notes
Perhaps the simplest way to begin to develop your values list is to get your team together (or a core group of your choosing, like your Mars Group), grab some sticky notes and answer this question: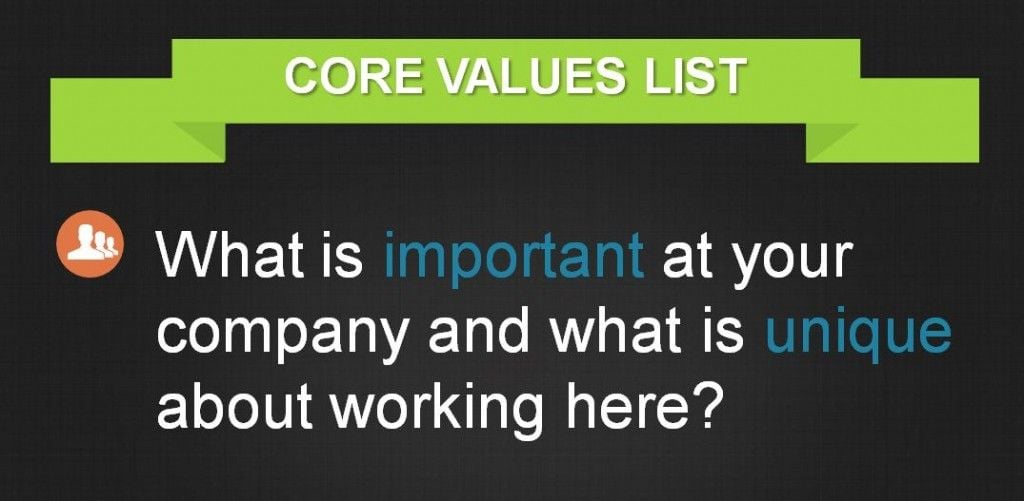 Hannah Alvarez of UserTesting wrote a great post about how her department developed its values in exactly this way, and detailing every step you need to know to do the same.
You've got values. What now?
So you have some shiny new values—congrats! What comes next?
Make them actionable
Values can look great on paper, but to truly make a difference they've got to further. That means acting on them daily, holding yourself and your team to them, and hiring with them in mind.
Here's Tony Hsieh on how to make them actionable:
It might hurt
One thing that's important to know up front is that defining your company's values likely won't be a fast fix to any challenges your organization is facing.
In fact, creating true values and sticking by them might hurt quite a bit. Here's how HBR describes it:
"…when properly practiced, values inflict pain. They make some employees feel like outcasts. They limit an organization's strategic and operational freedom and constrain the behavior of its people. They leave executives open to heavy criticism for even minor violations. And they demand constant vigilance."
At Buffer, Leo remembers that the team went from 12 people to 8 after our values were solidified.
"For the first time, we learned about letting someone go," he said. "It was really tough and unfair, but that's what startups are—constantly changing, constantly adapting."
"That's what culture does. It's a disinfectant—it hurts a lot, but you end up being a lot stronger."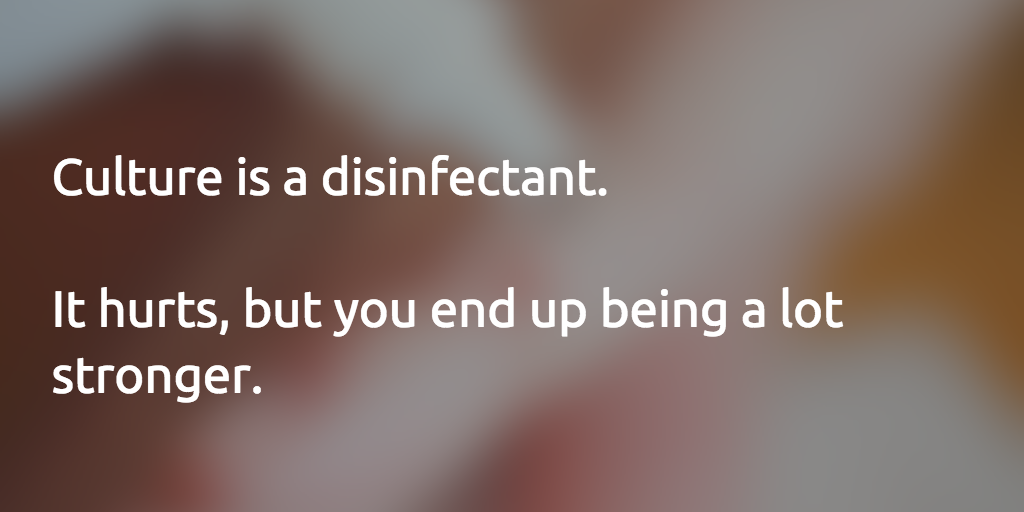 For this reason, hiring with values in mind can be a bit unique. Zappos has a four-week course for new hires in which they learn about the company philosophy. At the end, they're offered $2,000 to quit, in order to make sure there's true alignment.
Similarly, Buffer has a 45-day bootcamp designed to make sure both parties feel it's a great fit before formalizing the relationship.
Keep evolving
If it takes you multiple tries to get a set of values you can really stand behind and make part of your everyday life, don't worry!
There are plenty of reasons you might want or need to go back to the drawing board; here are just a few.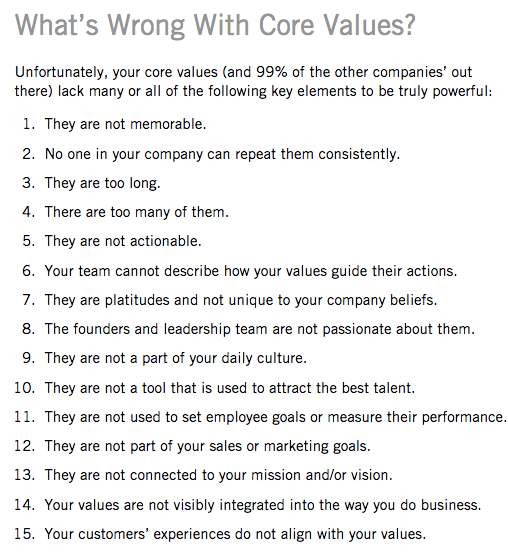 And when your values are truly actionable, it's likely they will need to evolve and change over time as your team does.
Share your values!
Does your company have an explicit set of values? How did you create them, and how do you act on them? How do they affect your workplace culture?
I'd love to hear all your thoughts in the comments!