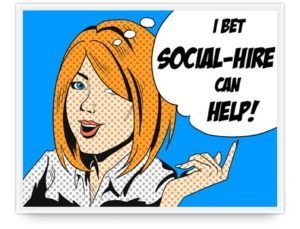 You compete with millions of other blogs on creating and sharing craveable content.
You manage multiple social accounts, seeking that sweet spot of targeted, valuable, engaging updates.
You do this all day, day after day.
Imagine having some tools on hand that make these daily activities even easier.
Tony Restell understands these challenges of social media sharing like few others. As founder of Social-Hire.com, Tony works with multiple recruiting clients at a time on their social media strategy, and his Social-Hire content competes with the likes of LinkedIn, ERE, and other heavyweights for views and shares.
Tony is managing 93 social media profiles for his agency and its clients. Wow!
He's found a way to keep it all organized, efficient, and successful. Social-Hire's content draws 10,000 social media shares every month, and these shares alone generate more than 25,000 visitors to the blog. Tony sees over 90 percent of new business come from social media.
How does he do it? And what can we learn from the amazing way he keeps everything top-notch and together?
At the heart of his awesome system are a handful of Tony's go-to tools. Here's a look inside his process.
Q&A with Tony Restell of Social-Hire.com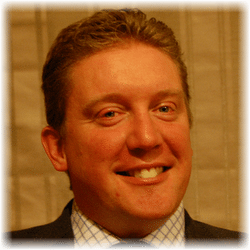 Name: Tony Restell
Company: Social-Hire.com
Position: Founder
Challenge: Superior distribution of Social-Hire.com content and seamless collaboration with clients on a social sharing strategy
Favorite Buffer feature: Integrations with external tools like Feedly and IFTTT.
"We love Buffer's integrations with external tools. For example we like to tag content in Feedly and then using IFTTT (If This Then That) we'll have that content added to various buffer accounts, each with its own custom introductory text. That allows us to really streamline the time we spend on our Social-Hire profiles which is crucial as we want our experts focused on serving up a great social experience on our clients' accounts!"
Quick win:
"Seeing on one dashboard that we have sufficient content queued up to our clients' accounts and our own accounts is both a major time-saver and stress-buster!"
Quick quote:
"Buffer is an essential tool in our business for a whole host of reasons. But what I've valued the most is the customer service and responsiveness. The team always want to learn from you what would make the product better and are always on hand to help whenever that's needed."
What are the key objectives for Social Hire's social media strategy?
We have a 3-pronged strategy for both our own social media strategy and for the strategies we develop for clients. The key things are:
Focus on making your social profiles valuable (or entertaining) for the target audience you want to attract
Ensure you take the steps needed to get your social profiles in front of your target audience so that they have the chance to see the value you provide and to choose to follow you
Set aside the time needed to properly engage with your followers and those sharing your content (that's what usually prompts client wins and successful candidate hires)
How does Buffer help you achieve these goals?
Buffer makes it super easy for any of our client contacts to contribute content to be shared on their social profiles – but in a way that doesn't risk over-sharing or appear automated. It then provides the data and insights we need to see which types of updates are really generating the most interest and sparking the most conversations so that we're continuously optimizing what we share on behalf of our clients.

How much time would you say Buffer saves you?
I couldn't honestly say, but just thinking about the question makes me shudder to think what life would be like without Buffer!
How do you use Buffer's analytics?
Buffer's analytics make it easy for us to review both internally and with our clients which of their social profiles are generating the strongest results – and which types of updates are proving most successful. The recruiting industry is a results-driven sector, so being responsive like this is key.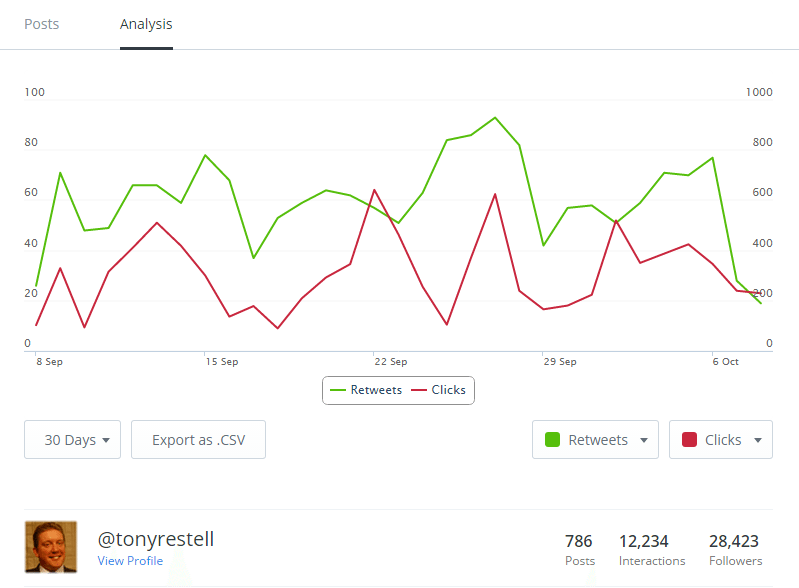 Have you noticed any traffic changes since starting with Buffer?
Social media typically produces more than 10,000 shares of our content each month and generates 25,000+ visitors to our blog as a result. Almost all our new business is derived from these social shares, and Buffer is key to us in initiating sharing of all new content. So Buffer is key in bringing us both website visitors and helping to spark conversations with new clients.
What other tools do you use?
We love Feedly as a tool for finding and monitoring niche content to share on behalf of clients; BuzzSumo as a tool for finding key influencers in each of the niche markets that our clients serve; ManageFlitter and Circloscope as tools for managing Twitter and Google+ audiences respectively; Hootsuite for monitoring and replying on social accounts, and vCita for allowing recruiting businesses to easily schedule a free consultation with us.