I Don't Do Paid Ads: Here's What I've Invested in Instead to Grow My Business to $270K+ in Revenue
Catarina Rivera decided to forgo the quick sales moment of paid ads for slower community-building—and has still managed to grow a multi-six-figure business in just two years. Here are some of the strategies and investments that have helped her grow successfully and authentically.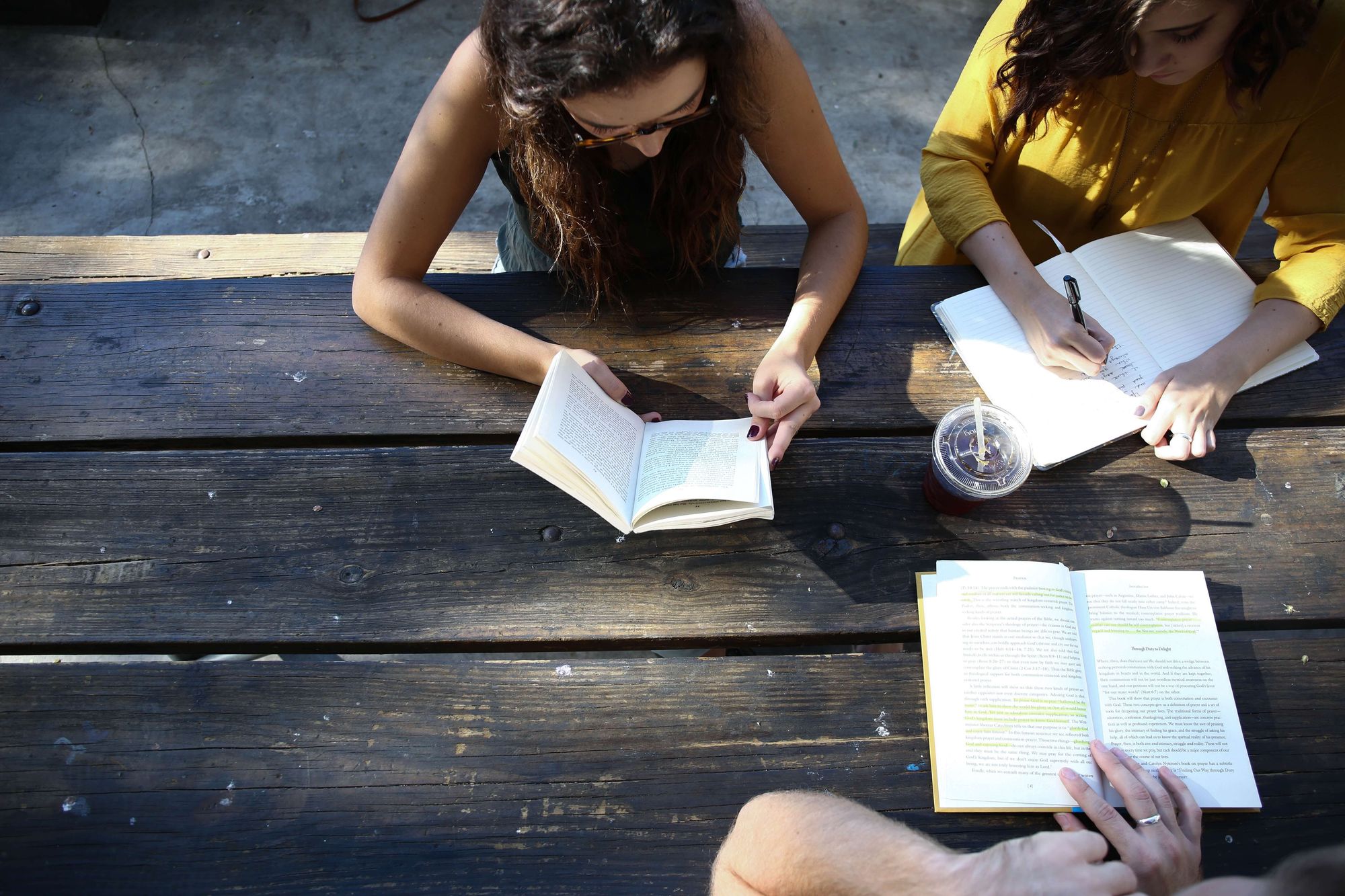 Photo by Alexis Brown on Unsplash
Many business owners assume that the quickest way to grow is to pay to get in front of potential customers (or to do tons of cold outreach). But I never even considered that approach, and I've still managed to grow a thriving business in less than two years.
When I decided to launch my disability public speaking and DEI consulting business in 2021, I didn't have any background in the industry. I came from the world of education and nonprofits, but I was spending my free time sharing my own experience with disability on my Instagram page, Blindish Latina. I loved getting to use my voice and story to help create a more inclusive world and started working on a strategic plan for turning my thought leadership into a business.
When I thought about what it would take for a client to book a relative newcomer like me for a speaking or consulting gig, I knew they not only needed to know I exist but that they also needed to trust that I could provide value. Therefore, instead of focusing my marketing on building a fast following, I chose to focus on building a reputation.
This meant, instead of hoping for the quick sales moment that paid ads offer, I worked on establishing long-term relationships. Instead of constantly pushing my paid offerings on potential customers, I tried to provide immediate value to show my authority. Instead of aiming to get my company in front of as many people as possible, I worked on building a connected community.
My organic approach didn't slow me down either. Within nine months of launching my company I was able to quit my full-time job and go all in, and now, just two years later, I've achieved multi-six-figures in revenue. I've also grown a serious following of people who see me as an expert in my field; I have over 14,000 followers on Instagram and over 17,000 on LinkedIn, and I was one of 12 people named as a LinkedIn Top Voice in Disability Advocacy in 2022.
Plus, with the money I've saved from not paying for advertising or marketing initiatives, I've been able to make other investments to help my business grow sustainably. Here are some of those investments, and why they've been instrumental to my success.
I invested in assets that would make me look professional
When I was first getting started, I analyzed how professional public speakers had set up their brands and invested in similar assets, including creating a sleek website and having a professional photoshoot so I would have ample brand imagery to work with. I also noticed most speakers had a speaker reel, which is a short video highlighting who they are, their signature topics, and giving customer testimonials. Getting this made cost me about $3,000, which is more than I was expecting, but it was a worthy investment for making me look like a legitimate speaker, nurturing customers by supporting my other marketing materials, and building trust.
I'm sure I could have DIYed some of these assets, but I'm glad I paid to have them done, and I know that they are helping make my whole package look as professional as possible. And when I say professional, it's not about trying to fit into someone else's box of what a speaker needs to look like, but rather putting the same level of care into my marketing materials as I'll give to my clients. If my assets look high-quality, I'm assuring my clients that they, too, will receive high-quality work.
I invested in consistently showing up on my organic channels
I primarily rely on a mix of LinkedIn, Instagram, and an email list to attract my ideal clients, and my guiding principle across those channels is to add value, engage in relatable storytelling, and prove the specific expertise that I bring to the table.
On LinkedIn, that means sharing insights that can provide immediate value to someone's life even if they don't book with me, like how to rethink hiring disabled people or how to make LinkedIn posts more accessible. On Instagram, I get a little more personal, not just sharing my thought leadership but also peeks into my lifestyle, such as showing how I travel with my disability or communicate with other deafblind people. I use my newsletter to expand on some of the topics I'm talking about on social, nurturing potential clients by demonstrating even more of what I have to offer and building an ongoing relationship.
Part of the secret to my success on these organic channels has been showing up consistently. I post on LinkedIn about three times a week and Instagram about three times (I used to post five times a week but reduced this as my business grew), and I send a newsletter once a week. That consistency helps create traction and allows people to know what to expect from me (I know I'm much less likely to follow someone online if I see they haven't posted in a while).
I also try to engage with every comment on my Instagram or LinkedIn posts, offering truly thoughtful and empathetic responses to drive conversation, build relationships, and create an engaged community. By being truly present for people online, they are more likely to think of me when they need my services, suggest me as a speaker when they get involved in their company's DEI initiatives or employee resource groups, or refer me when they hear of someone else looking for disability speaking or disability inclusion consulting.
Most of this involves a pretty significant time investment; I spend about 10 hours a week planning and creating content, and then engaging with my community after the fact. There have also been some monetary investments. A cheap tripod and a travel ring light make it so much easier for me to create content on the fly. I book a brand partnerships and social media package with a coach each year for about $5,000, which helps me evaluate my social media strategy and plan content for specific events. This past fall, I hired a part-time team member to help create some of my content. While I'm pretty protective of my voice so don't often outsource the actual writing, they have been helping in creating graphics or repurposing content for other channels.
I invested in relationships
In case it's not already clear, building strong relationships has been foundational to my business growth. This is true for my relationships with my clients, but it's also helped me with new business development.
When I was just getting started, I did a lot of networking. I talked to public speakers to find out their rates and learn about their processes. I talked to people who were in the kinds of HR roles I might be pitching to learn more about what they needed from a consultant and how I might reach clients like them.
I wasn't just learning from these people—I was looking for opportunities to join forces. As part of the launch of my business, I did a ton of collaborative Instagram and LinkedIn Lives and asked a few Clubhouse leaders if I could give a talk in one of their rooms. Partnering up with trusted experts who had existing communities proved to be a great way to immediately get in front of new faces.
Again, most of the investment here was time and a willingness to put myself out there. But I did spend money on some conferences where I met important connections. I also joined Dreamers & Doers, a membership community for women in business where I'm able to get support and advice from other people in the thick of it, plus get access to growth opportunities like press features and referrals.
I invested in myself and my continued growth
At the end of my first year in business, I was still making a full-time salary but planned to quit my job the following year, so decided to treat my business revenue from that year as more of an investment budget. A lot of that money went to pre-booking a business coach to support me as I went all-in on working for myself, and it was one of the best investments I ever made.
She helped me stay accountable when I was transitioning to being my own boss. She was familiar with the type of business I was growing and was able to suggest strategies that would help me grow (rather than me having to use trial and error to figure them out myself).
But, perhaps most importantly, she was able to help guide me through the mindset shifts required to build a successful business. It's hard to convert people in sales meetings if you don't believe you're good enough or arrive with any other sort of uncertainty. With the help of lots of affirmations and visualizations of what I want to put into the world, I'm able to show up confidently, knowing that my wildest dreams are possible.