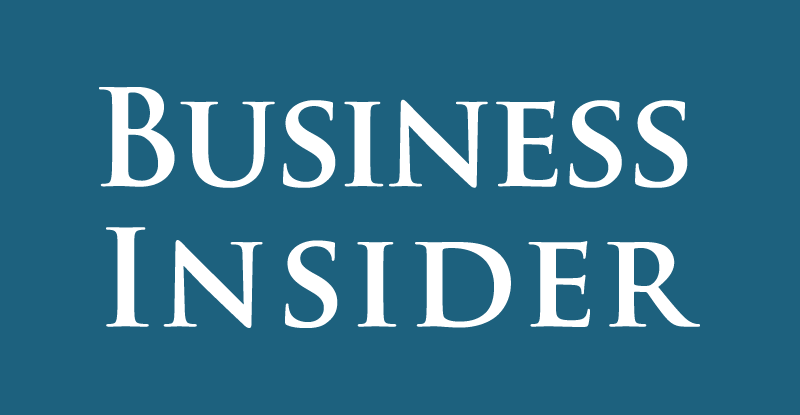 When you're a small news team with a big workload, how do you keep social media updates flowing steadily around the clock?
For U.S. business and technology news website Business Insider, the answer was Buffer. Paul Szoldra was a fan of Buffer's simple scheduling power even before he became Business Insider's West Coast Editor.
"Basically, I pitched Buffer to everybody," Szoldra says. "Once I started at BI and took over with the social media, I recognized that Buffer was going to make our lives ways easier."
The Business Insider team particularly needed a way to schedule quickly and efficiently on Facebook. "There was no schedule—and that's kind of weird for a news website," says Szoldra. "We still did pretty well but we were missing out on some things."
Now with Buffer in their corner, Business Insider has a consistent posting schedule on Facebook, Instagram, and other social media channels, plus they enjoy a stress-free workflow and a rapidly growing community.
"The workflow has been considerably better from the standpoint of always having content ready to go. Plus our engagement on Facebook has been way better, too, because now we're posting way more," Szoldra says.
Read on to hear more about Szoldra and Business Insider's Buffer success story.
Q&A with Business Insider's Paul Szoldra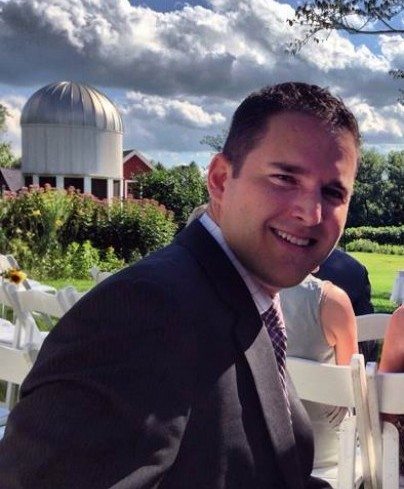 Name: Paul Szoldra
Company: Business Insider
Position: West Coast Editor
Challenge: Social media consistency
Favorite Buffer feature: "I must use the browser extension 30 times a day at least."
Quick win: Grew Business Insider's Facebook page to more than 8.3 million fans using Buffer.
Quick quote: "I've tried a ton of different tools, but Buffer is the best solution we've found."
How much time does Buffer save you in a day?
At least a couple of hours a day. We used to share manually on Facebook, which is time consuming in itself—setting it up, getting the caption right, all the other stuff—and the scheduling was not that great. Now I can find a link and—using the Buffer browser extension—I hit one button, create a caption, maybe do a little tweaking. It takes all of 5 seconds. That is really, really helpful. I must use the browser extension 30 times a day at least. Plus I have all my other teammates adding content into the queue. When we get emails coming in saying, "Hey, can you post this on Facebook?" I know somebody is getting it and throwing it in Buffer. I don't have to check.
What's your general Buffer workflow?
I work in the afternoon on the west coast, and BI's main office is in New York. By the time our other editor comes in around 4 a.m. in New York, I've already scheduled everything out for the morning so he doesn't have to go crazy trying to find stuff—he can just get going writing stories.
Then we have another reporter who goes in and queues stuff into Buffer so that when I get on on the West coast I already have 5-7 stories ready to go, in addition to what I'm going to do throughout my shift. For the off hours from 1 a.m. until about 5 a.m., we have posts scheduled to go out automatically through Buffer.
How is Buffer helping you meet your goals?
I can tell you that our Facebook page has grown considerably, which is of course because of Buffer—because we're posting so much more and on a schedule.
Before we started using Buffer we were at about 200,000 fans. Today we're at 1.3 million—and growing. Our engagement used to be around 50,000 for Talking About This. Today we're at 286,000. We've done way better. Getting the right content out and getting it out on a schedule has been huge.
(Note: The combined Business Insider audience on Facebook and Instagram is nearing 10 million. On Facebook alone, the community has grown to 8.3 million.)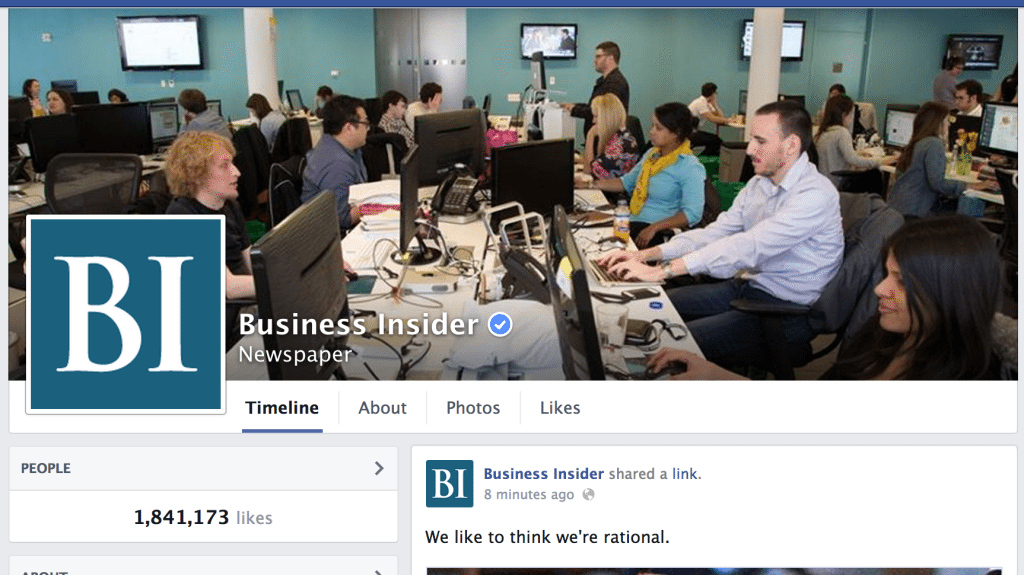 How do you use Buffer's analytics?
I'm a reporter/editor/social media guy, so I just need to know right away which post did the best. When I wake up in the morning, I set up all the stuff for overnight. Then I will go back and check on the previous posts and how they did—shares, comments and clicks are my main indicators. So I can check it out and say, "We need to post more like that," or "We'll never post that again."
What other tools do you use?
We have Google Analytics; we use Chartbeat for views on the site. But for social stuff we're pretty much sticking with Buffer. I've used SproutSocial, I've used Hootsuite. Then I found you guys and it was like: Well, this is a hell of a lot easier. I've tried a ton of different tools, but Buffer is the best solution we've found so far. I've told a lot of people about Buffer. Anywhere I show up I'm like, 'Are you guys using Buffer? Why not?' You've got an evangelist over here.
Can Buffer help your team or individual social media strategy, too? We'd love to help you find out. Why not give Buffer a try?

Note: This article was originally published in June 2014 and has since been kept up to date with the most recent information and numbers.