How to Grow a Brand Account on TikTok, From Someone Who Did It
In this article, Ashlyn Greer, CEO of Fashivly shares advice for how brands can tap into the growth potential of TikTok.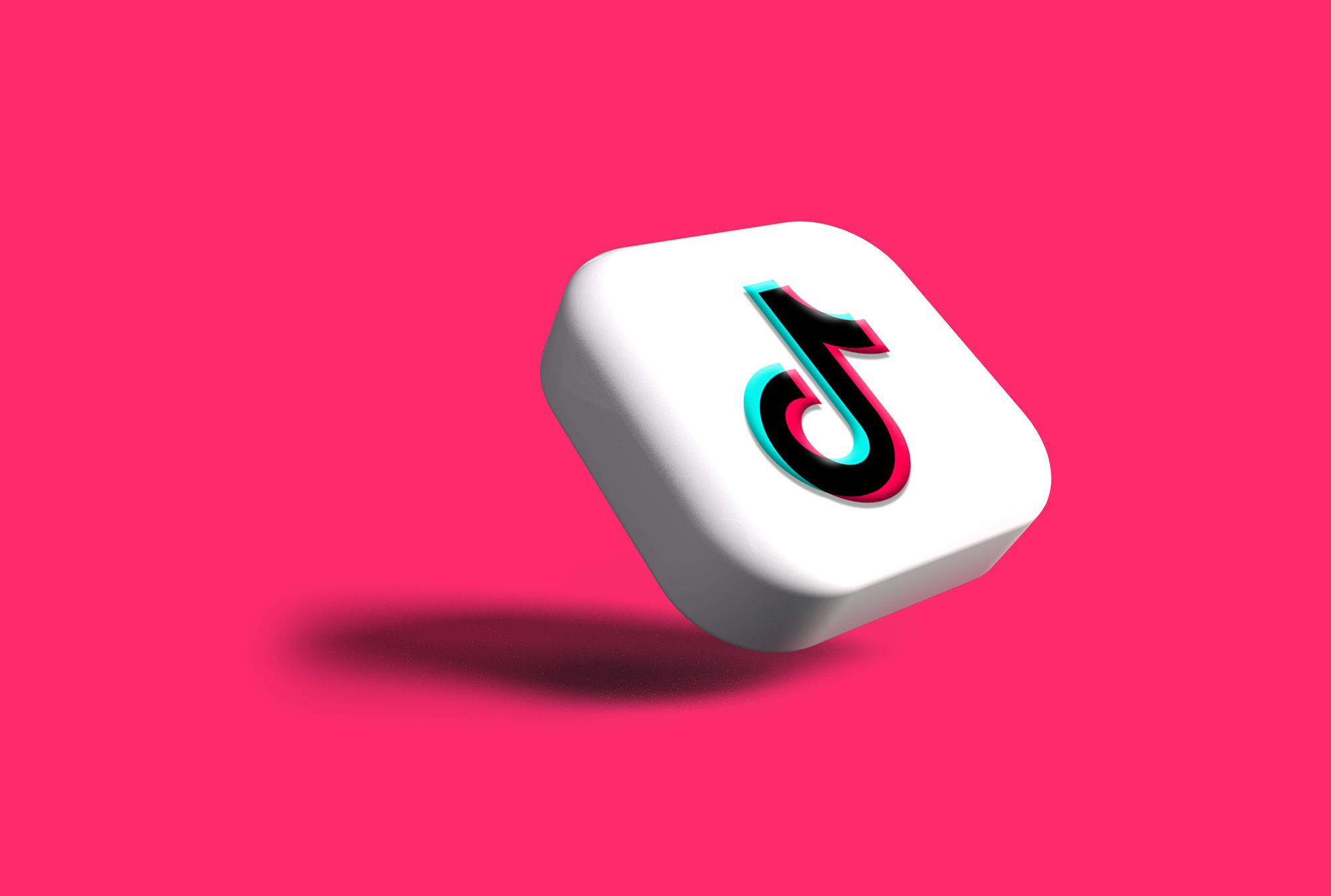 Photo by Rubaitul Azad on Unsplash
When did you last pay attention to a generic brand video that wasn't for research purposes? If you're anything like me, there are so many things fighting for your attention online that you have to be highly selective about what you give precious minutes, and those videos usually don't make the cut.
Many social media users share my perspective, so many brands struggle to create content that connects with their audience in popular formats like short-form video. The probable reason? People want people, not brands or ads.
Fashivly isn't struggling, though, thanks to CEO Ashlyn Greer's approach to social media. Eschewing the traditional social media playbook of curated and polished content, Fashivly has adopted an agile, in-the-moment approach to creating content, prioritizing authenticity and spontaneity.
This daring choice to step away from the highly edited content that populates Instagram and other platforms has paid dividends. The personal styling brand has grown to nearly 60k+ followers on TikTok. Their secret sauce? Authenticity and spontaneity.
By flipping the script on just one platform – their Pinterest and Instagram are perfectly curated – Fashivly breathed fresh life into their social media presence, demonstrating that brands can, indeed, successfully adapt and thrive in evolving digital landscapes. In this article, Ashlyn shares advice for tapping into the growth potential of TikTok from Fashivly's journey on the platform.
Take your vision and brand identity and distill it for your audience
Most brands have a vision they operate by internally, but the corporate-speak of an official vision statement doesn't translate well for the audiences on TikTok. However, both brands and creators striving for social media success need to articulate their vision cohesively.
What's this vision? Simply the unique perspective you bring to your audience – what sets you or your brand apart in the vast digital space. In practice, take Fashivly – most of their content stems from a desire to help people understand fashion in a fun, engaging, and accessible way. It's their value proposition to their audience as a brand and a fun account on TikTok.
This well-defined vision, or point of view, will guide content creation and act as an effective elevator pitch when hooking someone in the first 5 seconds of your video or negotiating brand deals as a creator.
Fashivly has taken a unique approach by straddling the realms of both creators and brands. Ashlyn shared her insight on their approach, "I am the face of our brand, but our approach differs from how typical brands conduct their content strategy on TikTok. I'm not completely a creator, but much of our content is rooted in that perspective."
But what ties this approach together and makes it work? It's the value you deliver to your audience. A brand that resonates with its audience solves its problems and addresses its needs. Fashivly does this by focusing on three content pillars:
fashion education
demystifying fashion trends
providing practical style advice
So, in a turn of events, rather than restricting your brand to the niche you operate in, broaden your perspective on your entire industry. Embrace your unique point of view as a company working on a specific part of your industry with different types of expertise under one roof. This approach provides a wider canvas for your brand, allowing you to explore other areas while staying true to your core values.
You're already one step towards an improved content strategy if you have a solid brand identity and focus. What your brand stands for, and what key messages do you want to communicate to your audience?
Fashivly has found a sweet spot of topics relevant to its brand, industry, and audience. Ashlyn shares that approximately 40 percent of Fashivly's content revolves around brand-focused ideas.
She explains, "We begin [content development] with deciding what we, as a brand, want to discuss. This could be related to relevancy — like the onset of spring and the corresponding fashion trends we want to enlighten our audience about. Or it could be helpful styling guides on how to pair trending items."
The Fashivly team would have to do these analyses anyway as it's brand-relevant, but they go further by communicating their findings to their audience. This contributes to the trust their audience has in them.
Treat your brand identity as a roadmap that guides the creation of content that supports your brand's identity and resonates with your target audience.
Remember, your brand's content is the reflection of your brand's identity in the digital world. Therefore, always ensure that your brand-focused ideas form a significant part of your overall content strategy.
Address audience pain points with your perspective and expertise
A critical part of resonating with your audience and building a connection with them is understanding their experiences and speaking to those struggles. Ashlyn learned this firsthand with Fashivly's first viral video.
"Our first video that gained traction was merely me sharing my frustration around sizing discrepancies in the fashion industry. Discussing the difference in size of the same pair of jeans over a ten-year span led us to explore topics such as shifting beauty ideals and changing sizing charts over time," she explains.
The beauty of this connection wasn't about Fashivly's personal styling services; it was about a shared frustration that the audience and Ashlyn both understood. This common pain point formed an emotional bond, a bridge that led the audience to become invested in Fashivly's content. "Our customers often approach us because they know their style preferences and how they want to portray themselves, but struggle to find where and how to actualize it due to sizing frustrations," Ashlyn recounts.
By highlighting these frustrations in their content, Fashivly formed a unique bond with their audience. Ashlyn maintains this focus in her content creation approach, stating, "We've continued to create inclusive content based on these insights. Understanding these pain points has guided our content creation and ensured we stay as inclusive as possible because we know this approach resonates with our audience."
As you plan your content strategy, focus less on what you think your audience wants. Instead,
listen to them
identify their common frustrations and
speak to those pain points.
Turning the spotlight on them can be a powerful way to create a deeper bond and develop content that genuinely resonates with your audience, allowing your brand to grow organically.
Simplify your industry with relevant insights for your audience
In the fast-paced fashion and social media world, being ahead of trends and adapting content accordingly is an essential strategy that Ashlyn Greer and her team at Fashivly have mastered. But how exactly do they do it? Ashlyn provided a step-by-step explanation of her process:
Regularly engage in industry research: One of the initial steps in the Fashivly team's content creation process is being aware of market patterns and upcoming trends. "Part of our daily tasks involve shopping online, so we naturally spot recurring patterns or emerging trends," Greer explains.
Customize trends to fit their audience: After identifying the trends, the next step is to customize them according to their audience's needs. As Ashlyn puts it, "At the start of each season, we delve deeper, researching what trend forecasters or fashion journalists are saying. We then filter this information through our understanding of our audience and customers – which trends suit them best?"
Maintain an organized system for tracking content ideas: This is crucial for the smooth execution of their content strategy. Ashlyn explains, "We track all our content ideas using a shared document among team members. This document contains brainstorming ideas, links to potential trending sounds or content, and other creative concepts."
Stay flexible with content planning and execution: Different platforms often require different approaches. Fashivly uses a more fluid content strategy for fast-paced platforms like TikTok, while channels like Instagram and Pinterest are planned out more meticulously.
Incorporate audience participation: Ashlyn encourages brands to allow audience input to guide the direction of content. She shares, "We recently created a vacation guide series. We asked our audience to tell us their summer destinations, and we crafted looks for them."
With this process, Ashlyn and the Fashivly team have been able to create engaging, timely content that resonates with their audience and sets them apart in a crowded digital landscape.
Fashivly shares any and all information related to the fashion industry to maximize the value offered to its audience. But what if people just take your personal styling advice and apply it on their own? Ashlyn waves away these concerns and affirms that their objective is to cast a wide net of knowledge, sharing as much as they can within their operational capacity.
Ashlyn explains their focus on "sharing as much content, educational information, and tips as we can" to amplify their reach and potential client base. The aim is to let their audience hear about them and gradually become clients.
Keep your content nimble and spontaneous wherever possible
Authenticity is a trait that's deeply valued by audiences, especially on platforms like TikTok, and Fashivly has found much success in prioritizing it in its content creation process. As Ashlyn reveals, "On platforms like TikTok, users have an uncanny ability to detect inauthenticity. In our experience, being genuine has played a significant role in our success."
In practice, this genuineness reflects across Fashivly's content creation process. Rather than scripting each line of a video, Ashlyn opts for a more spontaneous approach. "When we decide on a video topic, I don't write out what I'm going to say. Everything's a hundred percent spontaneous. I simply grab my phone and start talking."
The strategy is grounded in understanding the content that would resonate with their audience, and from there, they let it flow naturally. This ensures their TikTok videos never feel over-produced or product-centric.
This approach creates an atmosphere where people can discover Fashivly organically. Ashlyn notes, "Our goal is to allow people to discover our brand and get to know us behind the scenes. Our product discovery should come as a secondary result of this process."
However, this might prove challenging for brands accustomed to the polished content of Instagram and other platforms. Recognizing this, Ashlyn explains that such content doesn't necessarily perform well on TikTok. The audience there gravitates towards raw, real content.
She emphasizes, "Users seem to prefer content like someone picking up their phone and casually discussing a topic for a minute or two. That's what engages people on TikTok, so we've tailored our approach to be agile and spontaneous, emphasizing authenticity above all."
Building trust and loyalty through active involvement
A core part of winning over your audience is building trust, and Fashivly has it in spades with its audience thanks to its CEO's second role as the "face of the brand," which Ashyln agrees with. "I do believe that my role as the primary face of the brand has helped to foster trust with our audience," she says.
It's a relationship built on authenticity and consistency that brands should emulate to build strong connections with their audience.
Foster trust and maintain an active involvement in the customer's journey, even after initial contact.
But being the brand's face isn't just about appearing in the content. Ashlyn is also active in the processes of the brand even after a new client signs up for their services. This is where she shares an essential piece of advice: to foster trust and maintain an active involvement in the customer's journey, even after initial contact.
She says, "So, I feel my involvement helps people realize that I'm not just the face behind the content, I'm actively part of the process even after they've booked a style guide." This means that brands must show customers that they're not just there for the sale but are invested in the entire customer experience.
This consistent involvement also extends to situations where things might not go as planned. Ashlyn elaborates, "If there's an issue, like a client not being entirely satisfied with our service, I'm the one who steps in to address it." This further strengthens the bond of trust with their customers.
In summary, wherever possible, your creators should be just as invested in the brand as you are.
TL;DR? Follow these five tips for success with organic content on TikTok
Brands and creators alike have much to learn from Ashlyn and Fashivly's approach to TikTok. In an era where customers crave personal connection and authenticity, your focus should be establishing a deep understanding of its customers and catering content to their needs and interests.
"Only a small fraction of our videos actually mention our business and the services we offer," Ashlyn remarks. This is not by accident. The formula, as per Ashlyn's successful experience, can be broken down as follows:
Understand your customers: Start by knowing who they are and what they find valuable. Remember, this understanding often comes through trial and error.
Aim to provide value, not just sell: Ashlyn advises that organic growth channels should not prioritize sales, which should be a byproduct of your value. This involves earning the audience's trust by providing valuable content before pitching your products or services.
Identify value: Determine what aspects of your brand, product, or service your customers care about, and figure out how you can tailor your content around these key areas.
Avoid generic sales pitches: Generic sales content often falls flat because it lacks a personal touch. Ashlyn notes, "Audiences connect with people, not faceless brands." Make your brand personal and relatable.
Maintain authenticity in your approach: Your brand's authenticity is critical to growth . Mimicking other creators or brands may not yield the desired results if it's not genuinely aligned with who you are. Always ensure that your content truly reflects you and your brand. Authenticity resonates with customers and fosters trust.
Adapt Ashlyn's formula where necessary to ensure your content reaches its audience and resonates deeply with them, creating a foundation for success on organic channels.