Update 4/14/2016: F8 is complete and so many great new Facebook features have emerged onto the social media scene. For a top 10 list of new Facebook features, check out our post here!
One of the most highly anticipated conferences of the year, Facebook's F8, is almost here!
Taking place on April 12 and 13 in Fort Mason, San Francisco, F8 is sure to deliver excitement for marketers, publishers, and developers alike. And if this year's conference is anything like the 2015 version, we're certainly in for a treat.
It was only one year ago that Facebook announced a few awesome features which many of us could not imagine life without today. Here's a quick recap of F8 2015:
New Messenger Platform for Developers
Allowing Users to Connect Directly with Businesses on Messenger
Support of 360 Degree Videos
New Mobile Analytics Tool
Embeddable Videos
How Facebook Paid Out More than $8B to Developers
More Than 30M Apps Have Been Made Using Facebook's Platform
In honor of the conference, we'd love to give everyone a preview of F8 2016, including why it's important for marketers, publishers, and developers, what we can expect from Facebook (and Instagram), important sessions for you to keep an eye on, and the most enticing announcement rumors.
We'll be tweeting live the major announcements from Facebook on Buffer's Twitter both days of the conference – we'd love for you to follow along! Once F8 is all said and done, we'll update this post with all of the most important announcements and so if you miss any of the action on Twitter you'll find all of that great stuff here.
A brief history of F8
Facebook F8 is a "mostly-annual" conference (no conferences were held in 2009, 2012, or 2013) intended for industry professionals who build products or services around Facebook and use it to grow their brands and businesses.
The name "F8" is derived from a very cool and very important long-running tradition within Facebook's culture – the 8 hour hackathon. At Facebook, hackathons are a chance for employees to work on a passion project, i.e., the ideas they don't have time to tackle during a regular work day. F8 is an opportunity to share those "extra 8 hours" with the community at large.
What this translates to is the F8 conference serving as a venue for Facebook to unveil new integrations, open source technologies and the latest immersive experiences.
Why it's important
The F8 conference is a great opportunity for developers, publishers, marketers, and entrepreneurs to get a sense for where the biggest name in social media is heading in 2016 and beyond. Many of the announcements they make will have an immediate and direct impact on social media and so it's certainly beneficial to keep an ear to the ground.
This year's event features more than 40 sessions along with product announcements, interactive demos and the opportunity to get one-on-one help from the Facebook team.
On top of that, Facebook owns a whole host of rising and established stars such as: Instagram, Oculus, LiveRail, WhatsApp, Messenger, and Internet.org and so it's a chance for us all to get a sneak peak into those technologies as well.
Key sessions to keep an eye on
If we had to choose one, the session that we're super excited about here at Buffer and the one that will most likely draw the greatest amount of attention is Mark Zuckerberg's Keynote. According to director of platform product Deborah Liu, we'll "hear from Mark about how Facebook is helping developers build, grow and monetize success, and where we're headed in the future."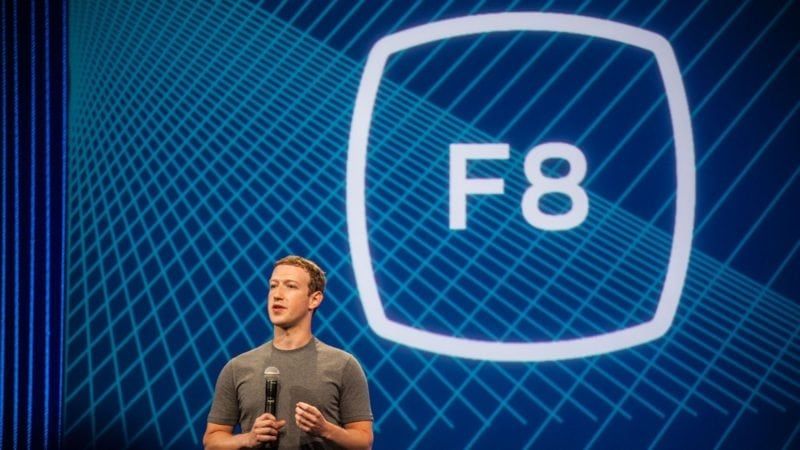 There are two keynote sessions scheduled for Tuesday, April 12th at 10:00 a.m. PST and Wednesday, April 13th at 10:00 a.m. PST.
For those unable to attend, the keynote, sessions, and exclusive interviews will be video-streamed live the days of the event. Those interested in watching can sign up for free on the F8 Developer Conference website.
A few other sessions we're really looking forward to:
Tuesday, April 12th
The Future of Video on Facebook  (12:30 p.m. PST)
Growth Marketing: Best Practices for Getting and Keeping an Audience (1:30 p.m. PST)
Best Practices for Advertising on Facebook & Instagram (2:30 p.m. PST)
Marketing APIs: Marketing Automation Has a Competitive Advantage (3:30 p.m. PST)
Wednesday, April 13th
Messenger: The Future of Communications (12:00 p.m. PST)
Facebook Audience Network: Mobile Monetization for Publishers (1:00 p.m. PST)
An Inside Look at Live Video Streaming at Facebook (2:00 p.m. PST)
If you'd like to explore the full F8 agenda, you may do so right here. Otherwise, you can live stream the event or join us for the two days on Twitter as we keep you updated on major news and happenings.
Rumors around major announcements at F8 2016
Instagram's algorithmic timeline
Facebook rocked the social media world in March with their announcement that an algorithm-based timeline is coming soon to Instagram. The change may be a focal point during F8 as to what this will mean for both individuals and businesses. We wouldn't be surprised if an official date was announced for the timeline to go into effect.
Instant Articles
We also know that Facebook plans to roll out Instant Articles to publishers this week. Placing a huge emphasis on user experience and satisfaction, we're sure to learn more about the importance of Instant Articles moving forward. Publishers willing to display their content natively within the Facebook app may see big results down the line.
Facebook Live
Facebook recently launched a dedicated hub for watching Live and recorded videos within its mobile app. Needless to say, Facebook is heavily interested and invested in delivering real-time, personalized video to their users via Facebook Live.
Mark Zuckerberg recently said that, "Live is like having a TV camera in your pocket. Anyone with a phone now has the power to broadcast to anyone in the world." A large portion of F8 may very well be focused on providing answers to the hundreds questions that developers, publishers, and marketers will have about best-practices in utilizing and optimizing Live.
We may even learn about advanced Live features for publishers such as multiple camera angles, graphics, and more polished TV-style production values.
Updates to Messenger
More additions may be coming to Facebook Messenger. According to Marketing Land, Facebook will announce at F8 that publishers will be able to distribute content directly through Messenger to users.
While we don't know exactly what this will look like, we do know that will open up an entirely new distribution platform for brands. That's huge considering that Facebook Messenger is used by more than 900 million people around the world per month.
Last, but not least, one has to wonder with the announcement of Facebook opening up Messenger as a distribution channel for publishers in the near future – will ads be coming to messenger? Or, at the very least, will Facebook make an effort to monetize the Messenger platform? With the addition of content, Facebook's objective of developing it into a distinct platform is well on its way.
Over to you
What announcements, products, changes, or features are you most excited about for the F8 Developer Conference?
We'd love to hear your thoughts below on where Facebook is headed next!