"It's never the platform, it's always the message" – @GaryVee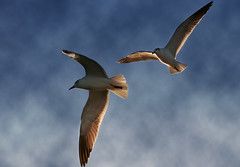 Gary Vaynerchuck's quote couldn't fit any better to kick off the series of posts we are calling Amazing Twitter Stories.
There have been so many amazing encounters and conversations we have had on Twitter so far. So many truly great people that have joined us on our Buffer journey, so we've decided we wanted to give something back to them.
We were trying to think how we could do that in a manner which would truly express how we feel about the magical support and help we have received and still receive day in day out from so many of you.
Therefore we want to devote one post each week sharing a number of stories with you.
The inspiration for this – how could it be otherwise, was given to us by a fellow Twitter user Dave Larson alias @Tweetsmarter, a big thank you to him for this:

1.) From a blog comment to a car crash
starring Francis Tan alias @FrancisTan
The first story we want to share with you is the one about Francis Tan, a technology blogger for TheNextWeb.
It started out with a shy blog comment on TheNextWeb I wrote several months back. It was more a formality explaining to him the differences about Buffer as it was a post about tweet scheduling functions. By no means did I expect to get a reply back to him on such a popular blog.
And how wrong he proved me, thanking me sincerely for the comment, making his way straight to the Buffer website to give it a spin. You can imagine how Joel and I were on the edge of our seats when we read his response that he is on his way over checking out Buffer, right?
After a few slight hiccups with internet connections and such Francis finally got in and to our great excitement loved Buffer. Only a few days later, he wrote an amazing feature about Buffer, thankfully putting a heavy load on our servers.
Yet this is not the end. Only a few weeks back Francis was involved in a serious car accident, where his car got wrecked. He himself fortunately stayed safe.
Our first response to urgently get through to him via Twitter asking if everything was alright or if there is anything we could do. It marked the fact that the connection we established was more than a quick acquaintance and we continue to stay in touch with Francis as often as we can.
He lets us in on the latest findings of new Web Apps and keeps us informed about the latest tech-happenings. Francis is just one of these likeable chaps where our "This is why we love Twitter" feeling arises whenever a new reply from him shows up.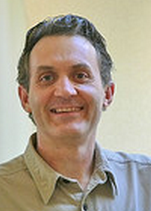 2.) Twitter has no hierarchies or boundaries
starring Dave Larson alias @TweetSmarter
Early on during our journey with Buffer there is also another person well worth mentioning who guided us through by answering tricky Twitter questions and other social media related issues more than once. It is Dave Larson, most likely better known for his Twitter username @TweetSmarter, which currently boasts a quarter of a million followers.
So yes, you could definitely say he is one of the big guys on Twitter. The best part? It isn't stopping him regularly conversing with us, answering questions for us or anyone else that approaches him.
Since our first encounter a few months back, over at the TweetSmarter blog, I like to believe that the acquaintance between Dave and me developed into more, one might even want to call it a friendship.
No matter which question it is that was nagging us about any Twitter related topic, Dave would be there and answer us. And it didn't stop there. He proactively got back to us, letting us in to participate in his latest project he is currently working on. (Stay tuned on this).
Twitter is a place without boundaries and hierarchies and our encounter with Dave is the best proof of this happening.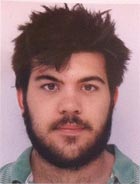 3.) Twitter App creator helps to improve together
Starring Antoine Guiral alias @antoineguiral
This story is another particularly interesting one we wanted to share with you.
When we started out thinking about the best way to promote Buffer on blogs, it came to our minds that teaming up with other new Twitter Apps would be a great idea. Making connections and helping each other will both be very beneficial and a good deal of fun too.
Turns out it really was. The first one of these relationships we built was with Antoine who is the founder of a superb Twitter analytics tool called Twoolr. We met Antoine when we were just about to submit our pitch to Mashable for Buffer.
(Update: Sadly, Twoolr is no longer around.)
We thought "Wait – what if we team up with 4 more Founders of Tools we find very useful ourselves, bundle them up in a great blogpost and submit it then. Wouldn't that increase our chances of getting featured?" You bet it did, more on that later.
Antoine was one of them and provided us with great insights into the creation and work of his company. And it didn't stop there. He took hours and hours of his time helping us to analyse and give feedback for Buffer, triggering us to think about issues that never crossed our minds before.
So ever since then we are in vivid contact with Antoine helping each other out with feedback on new features or just chatting away on our experiences with our startups.
Oh and to finish the story that started all this, as of today I finally got the post published on a very reputable Social Media blog here: 5 New Twitter Tools Worth Exploring.
These are our first stories. What do you think about them? Or maybe you have your own story with a favourite Twitter user of yours to share? Let us discuss it in the comments.
The next ones are due next Friday: every week from now on.
Fotocredit: Andrew Morell