A picture is not just worth a thousand words—on social media, pictures are worth many, many shares and likes too.

As a small business owner, you know the importance of using images in social media posts, but you might wonder if it's possible to create eye-catching social media images without hiring an army of designers or learning Photoshop. The answer is you totally can!

We create all images for the Buffer blog and social media accounts using a few easy-to-use image design tools. In this piece, we'll share a few tools and resources we use to create images for Buffer, as well as some new and interesting tools to try. The best part? You don't need extensive training to use any of these tools. Most of these social media image makers include handy templates and drag-and-drop builders to help you get started.

Whether you want to create an image from scratch, make memes from your photos, or simply want a cool background photo, we bet you'll find an image creator here that can help.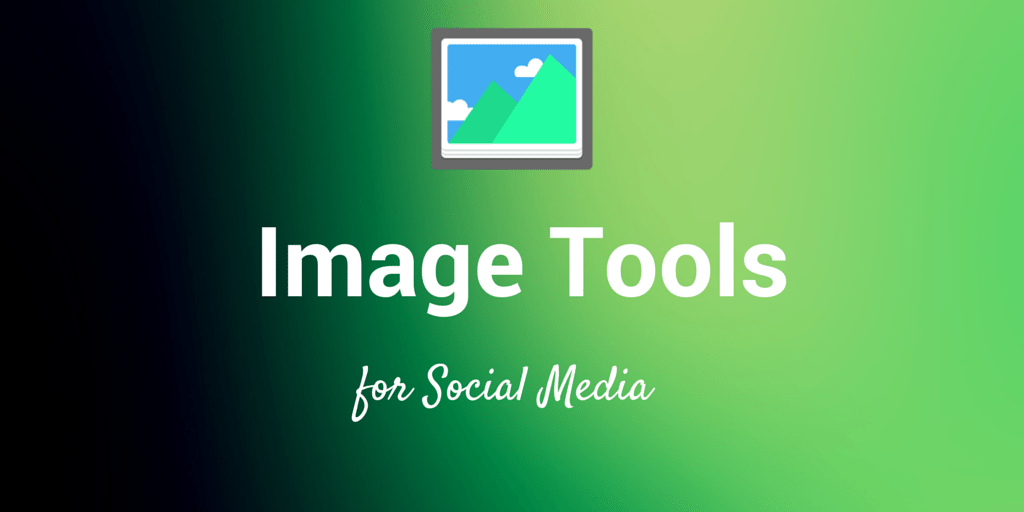 How to Create Images for Social Media – Tools
1. Canva – A start-to-finish design program perfect for non-designers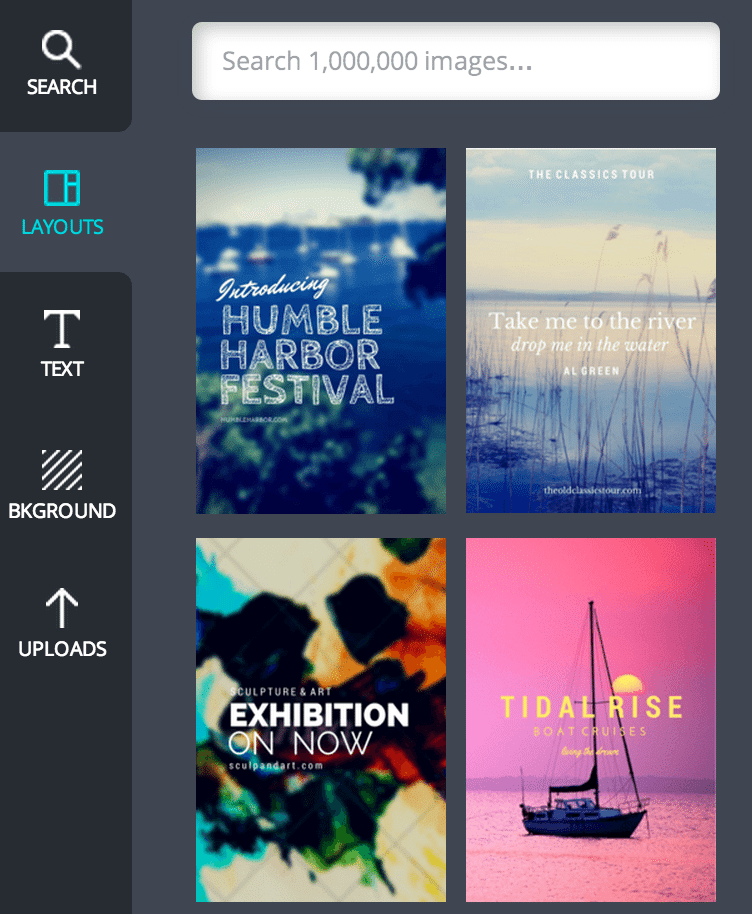 Probably our most-used image tool at Buffer, Canva makes image creation super easy (especially for non-designers) with their premade templates, custom image sizes for every social media channel, drag-and-drop interface, cool fonts, and more. Almost every original image you see shared from our social accounts was made in Canva.

Tip: If you know the exact dimensions of the image you want, create a custom size before clicking into any of the premade templates.

Buffer offers a Canva integration for all plans, including the Free plan. When you post an image with Buffer, simply click on the Add image from Canva option and use the Canva editor to create a new design, right inside Buffer. You can also import existing designs from Canva into Buffer and post directly from Buffer.
2. Skitch – Screen capture and annotation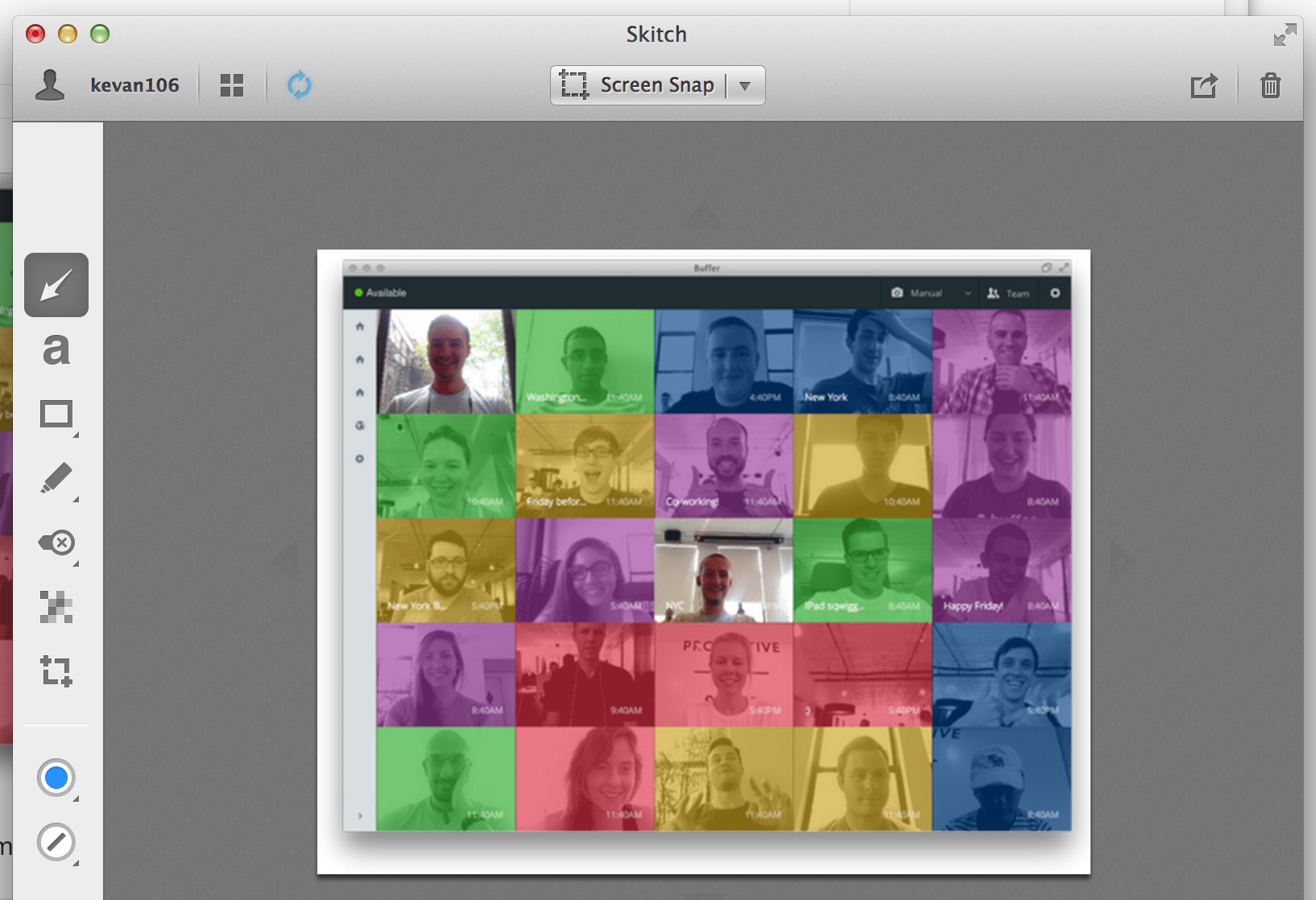 Our go-to screenshot tool, Skitch pops up with a quick keyboard shortcut (Cmd+Shift+5 on Macs), then you can click and drag over the area you want to snip. We keep coming back to this tool because of the awesome and easy annotation features. You can circle things, point to things, blur things, and add text with just a couple of quick clicks. A product of Evernote, Skitch lets you save and store all screengrabs into an Evernote folder of your choosing.

Tip: Use the blur feature anytime you're sharing an image with your email address or personal details.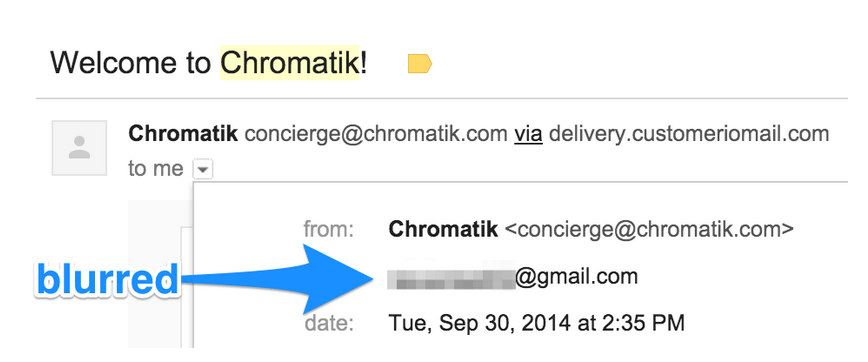 3. Projector — Collaborative all-in-one design tool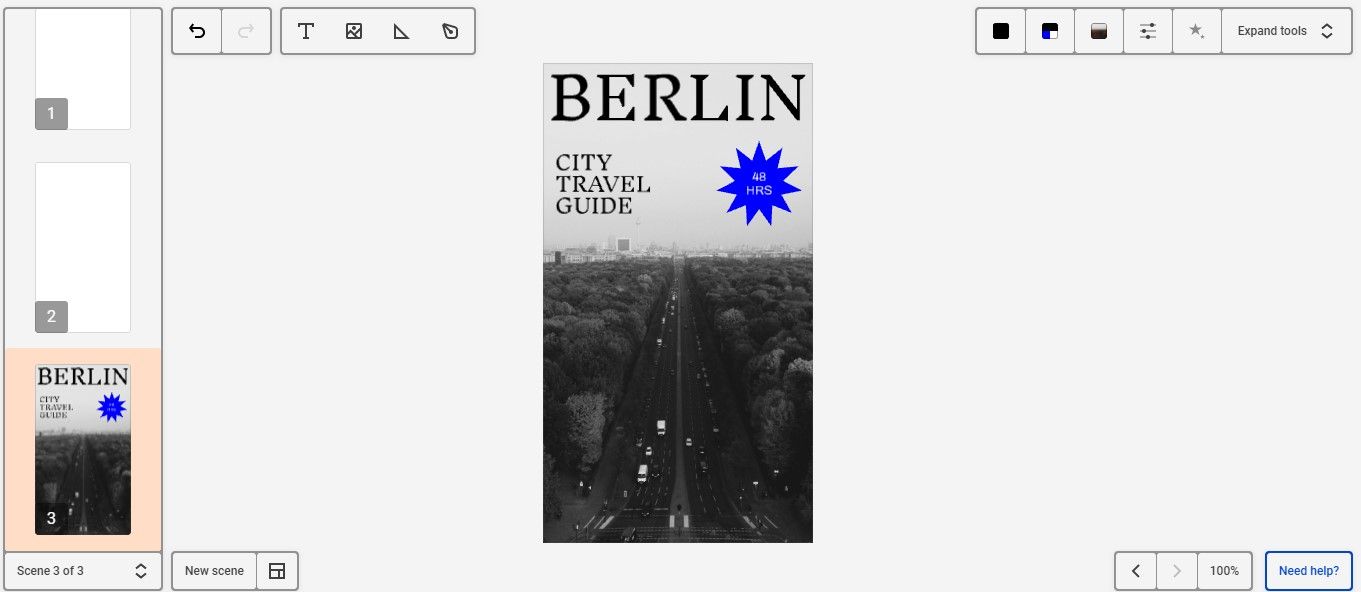 Projector lets you create not just images for social media but also presentations, GIFs, videos, and email banners. To get started, choose the type of social media graphic you want to create, choose a template, or build your design from scratch. Apart from text, images, and icons, add professional effects to images like animations, text, transitions, gradients, and shadows. You also have access to a library of stock photos, icons, and GIFs from tools like Noun Project, Unsplash, and Giphy, right in Projector.

The cool part is you can collaborate on designs with your team simply by sharing a link to edit.  
4. Snagit —Screen capture software for Windows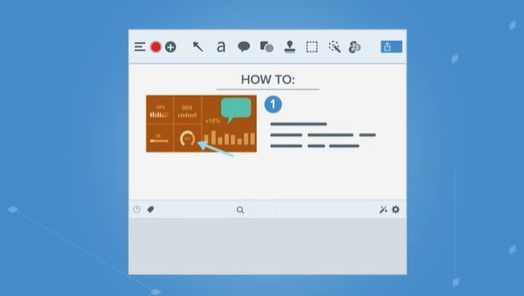 Snagit by TechSmith is a screen capture and recording tool for Windows users (it also works with Mac, by the way). The Snagit desktop app lets you capture and edit images in different ways. You can capture part of your screen, the full screen, or scroll and capture a long webpage or chat history.

Add shapes like arrows, lines, and callouts to your screenshot, as well as text to annotate screenshots. What's more, you can also replace words or change the font, size, and colors of the text in a screenshot without redoing the entire image.
5. Snappa — Remove image backgrounds with a click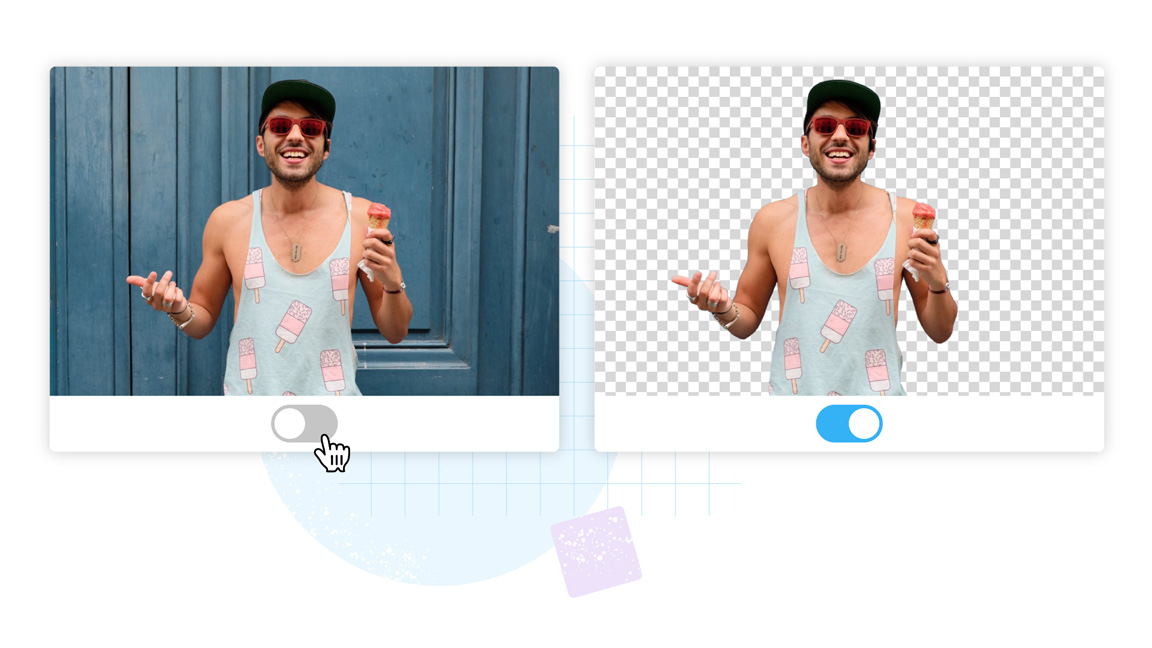 Whether you want to spruce up selfies with custom backgrounds, remove backgrounds from product images, or use a custom background for images from the web, Snappa lets you do it all with one click. Simply choose an image from your gallery, from Snappa's online gallery of pictures, or any picture from the picture and swap the background with stock photos, custom backgrounds, and more.

Snappa isn't only an only background remover, though. It also lets you design high-quality graphics for social media from scratch using templates, text, graphics, royalty-free stock photos, and shapes.
6. Giphy - GIF maker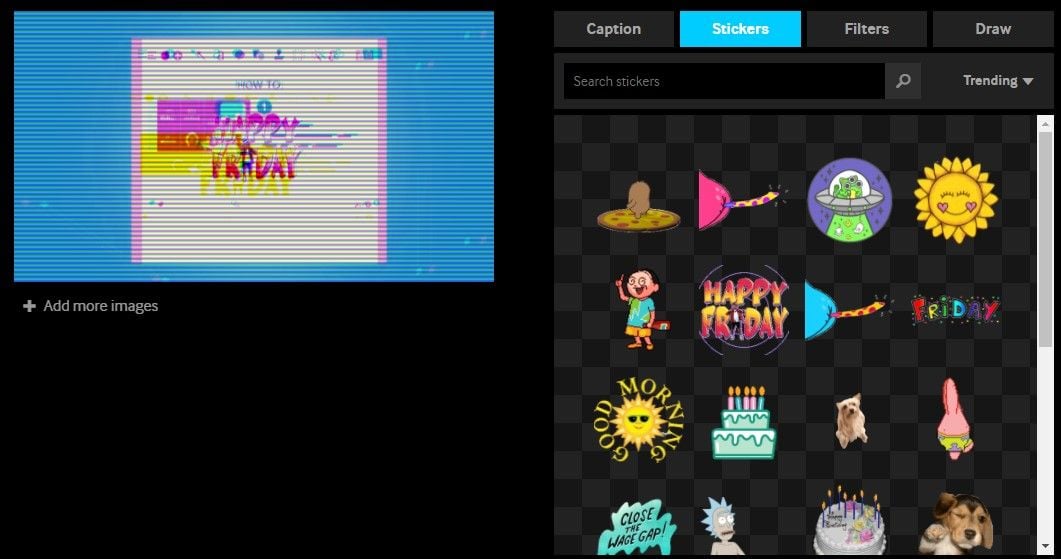 Whether it's congratulating a coworker on a job well done or seconding a tweet that resonates with you, you've likely used a GIF or two on social media. Giphy lets you create funny, inspirational GIFs from images and video clips.

Upload an image or video into Giphy and add animations, text, and stickers to create a GIF. You can also add effects like spooky, dreamy, or black-and-white to stylize your GIF.
7. TouchRetouch - Remove objects from images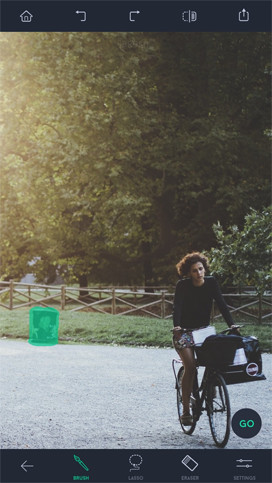 TouchRetouch lets you remove unwanted objects or distractions from your photos, like telephone cables or photo bombers.

Select the object you want to remove with the Brush or Lasso tool or tap any vertical or horizontal line with the Line tool, and voila—it disappears from the picture. You don't have to be too precise when selecting objects. Roughly trace them with the Brush, and they're gone.
8. Quozio — Quote maker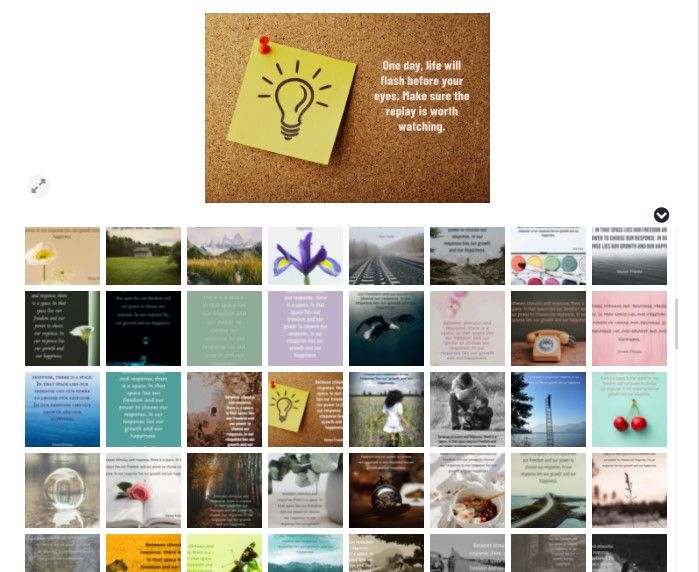 Who doesn't love some #MondayMotivation or quick #TuesdayTips while scrolling through social media? With Quozio, you can create beautiful quote-based images to inspire your social media followers.

Enter a quote in Quozio, mention who said it (this is optional), and choose a template to create an image from your quote. The app offers several scenic backgrounds with different fonts to design your quote.  
9. Adobe Spark - Free blur backgrounds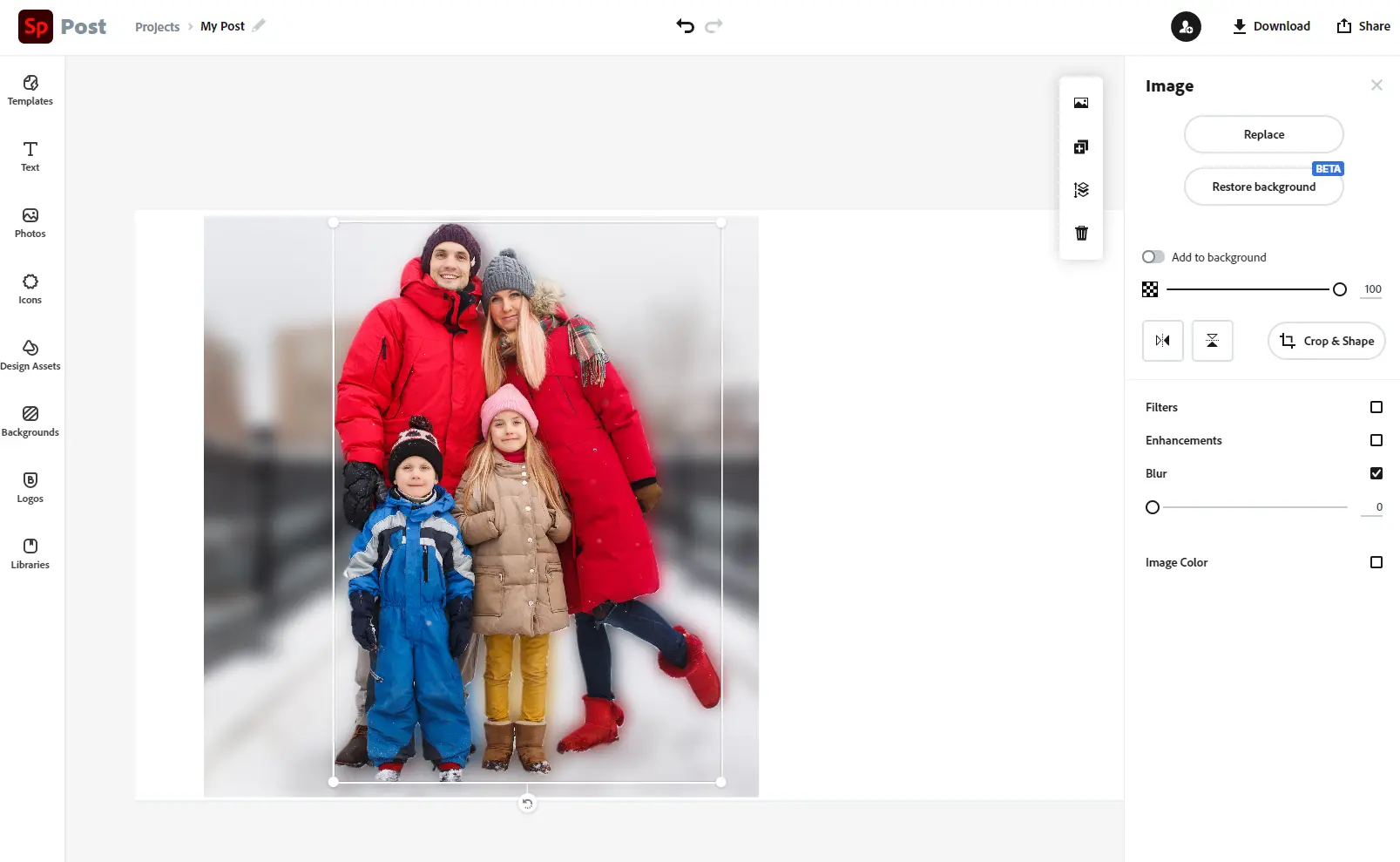 Blurring backgrounds is a good way to put the spotlight on the star of your image—people, products, or logos. Adobe Spark lets you easily blur image backgrounds – for free.  

Choose an image from your library, stock photos, or a template from Adobe Spark. Select the Blur menu and blur your image as much as you like. Add filters, animation, text, or borders to your picture to make it unique.
10.PowerPoint– Easy image software (meant for something else)
Presentation software might not be the first thing that comes to mind for image creation, yet a large number of amateur designers get great use out of creating images via the templates and tools baked right into PowerPoint.

Think of slides as images. And then consider how easy it is to edit slides in PowerPoint. You can set photos as slide backgrounds, add text and colors, and place icons and graphics. When you save the slide in PowerPoint, choose to save as an image, and you'll be set.

Tip: HubSpot offers some excellent starting templates for building infographics with PowerPoint. Here's an example of what's possible: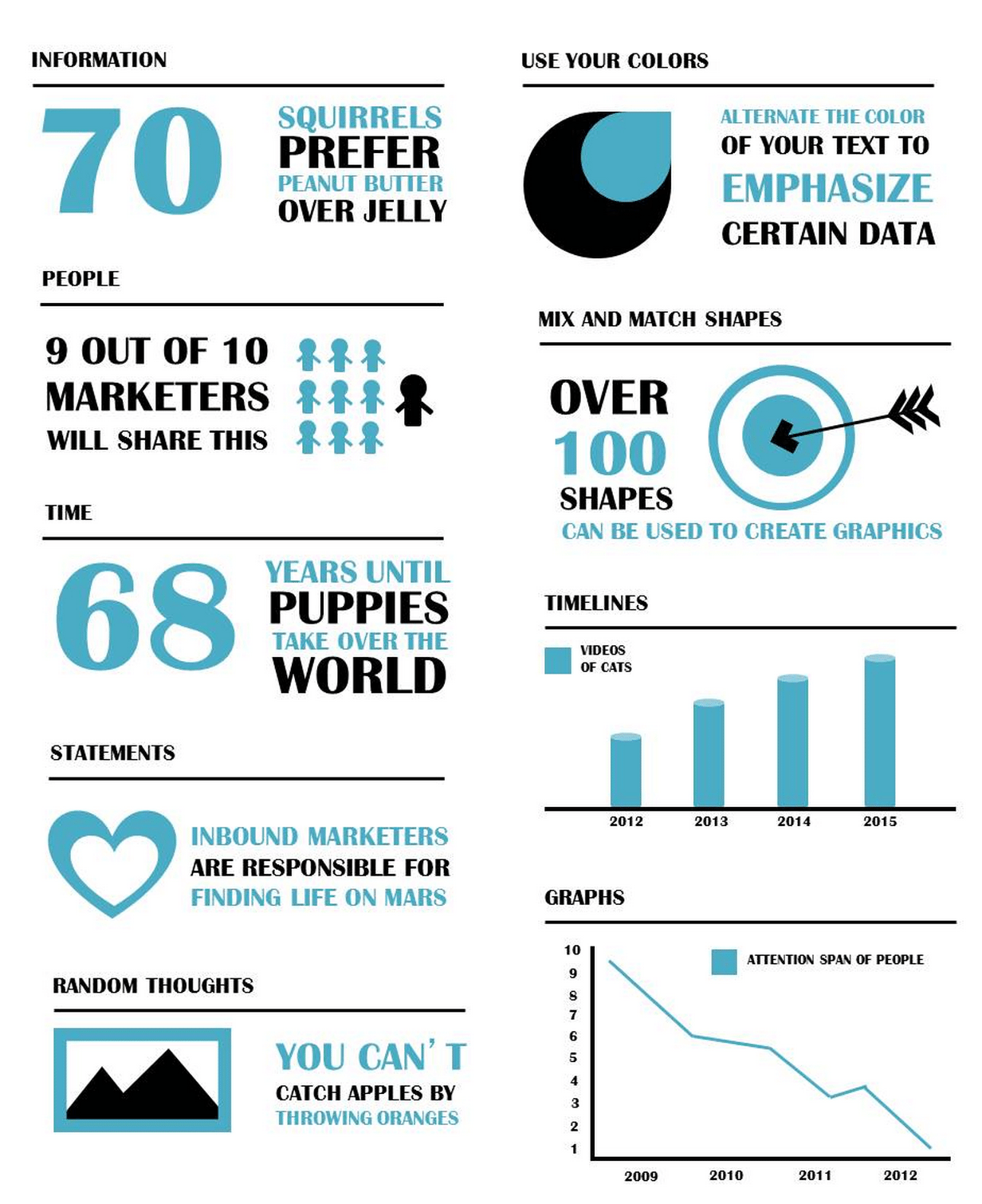 11.Easel.ly– Drag-and-drop infographic creation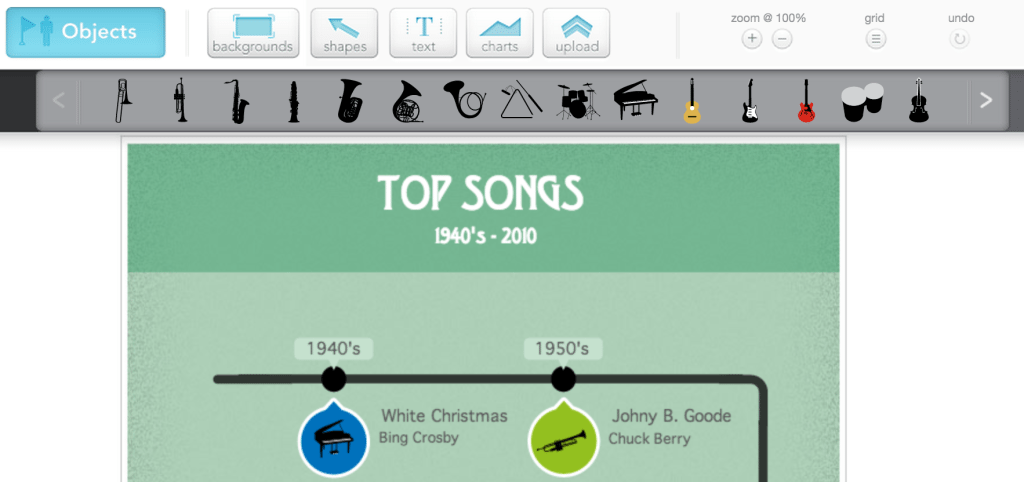 Easel.ly's interactive layouts allow you to embed charts, photos, and more. You can get started with a prebuilt template (and then customize yourself) or you can go truly bare-bones and build the entire infographic however you see fit. Easel.ly comes with a huge number of icons, shapes, and objects that you can drag and drop into your editor.
12.Placeit– Integrate your website or app inside cool stock photos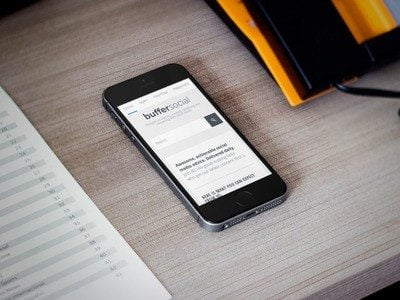 For creating beautiful images that feature your home page, blog, app, or service, Placeit provides some neat integrations with your web address and their photography and video. Choose a background from Placeit's library, then upload a screenshot or give Placeit an URL to grab in order to insert your site into the image.

Placeit does the rest. You can download or embed your new creation anywhere.

Tip: The Interactive Video option at Placeit will embed your full website into the window, and users can scroll through the site just as if they were visiting the page in their browser.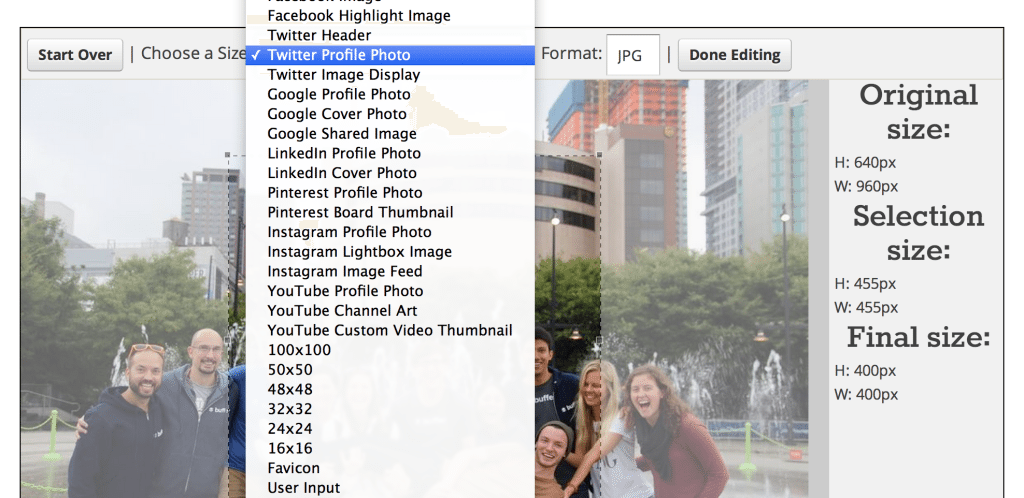 A huge number of different sizes and aspect ratios work best on different social networks. Twitter photos are best at a 2:1 ratio. Facebook prefers images to be more square. Pinterest and Google+ love vertical images.

You can keep this all sorted with an image resizing tool like Social Image Resizer. Upload your desired image, then choose from a huge drop-down list of options and places where you might like to use the image. You can move and scale the selected area to grab the optimal look for your image.

Here are the social networks the tool supports:
Facebook
Twitter
LinkedIn
Google+
Pinterest
Instagram
YouTube
Tip: You can click and drag to create a custom image size as well. Image Resizer informs you of the new dimensions as you move and resize the borders.
14. TinyPNG — Image compression for quick uploads

If you use a lot of large images on your website or social media, you need a tool like TinyPNG.  The image compressor reduces file size for images while maintaining quality. Smaller images make your website faster and upload quickly on social media.  

Choose an image file you want to compress (PNG, WebP, or JPEG formats) and the tool will compress your image to an optimal size. Save your compressed image to Dropbox or your computer.  
15. Photovisi — Collage maker
Image collages are big business for Instagram, and they've found their way to Twitter and Facebook, too. The latter two social networks have collage tools built-in. If you'd like a little more control over the way your collages are handled, a tool like Photovisi would work wonders.

There're many different templates to choose from, and you can customize not only the photos you use but also any text, backgrounds, or graphics you wish to add to the collage.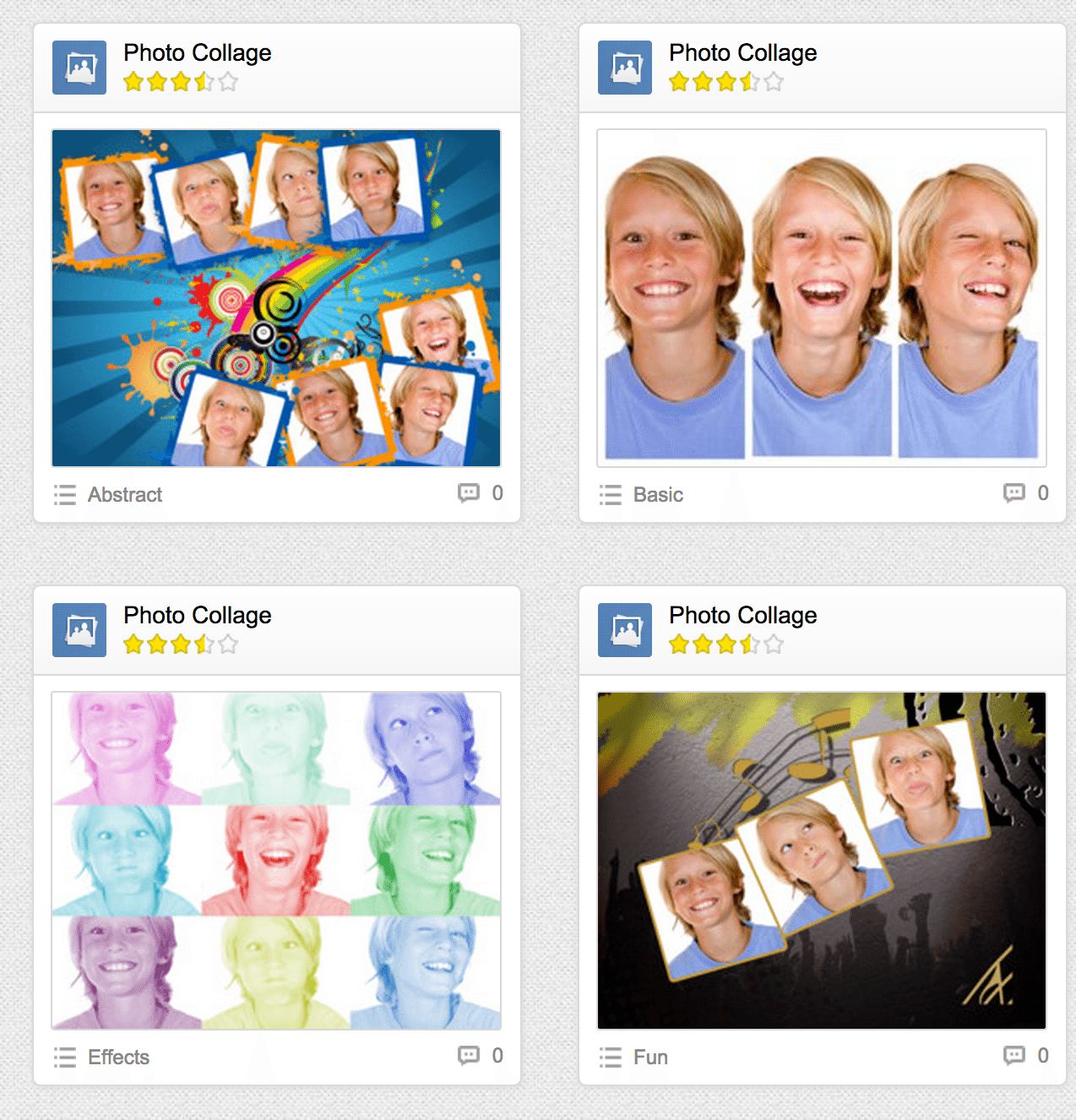 16.Infogr.am– Charts and graphs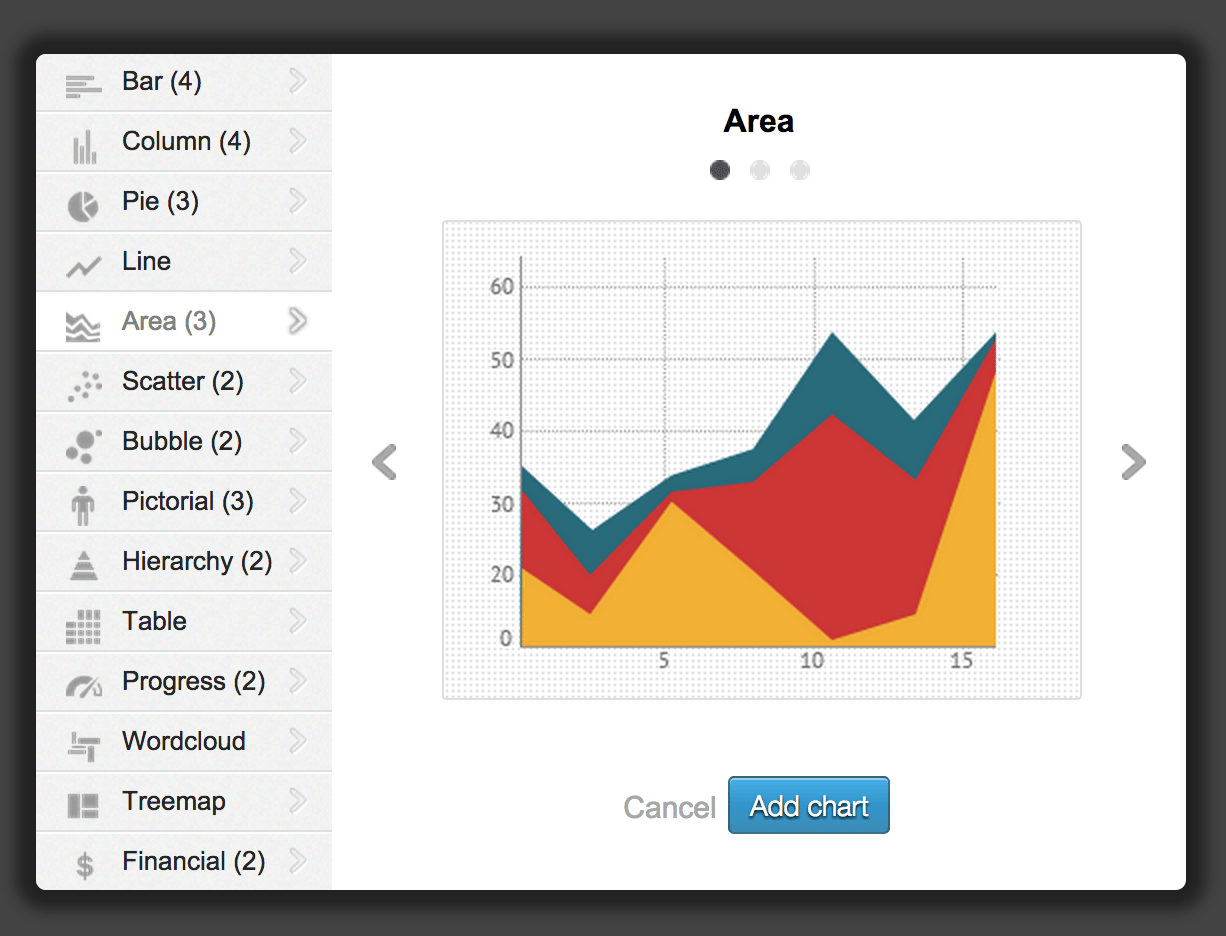 When you write data-dense blogposts or research-backed articles, you might find yourself wishing to share data as an image. One of the best tools I've found for this is Infogr.am, which helps create infographics along with boasting a pretty robust charts and graphs editor.

You can choose the type of graph you wish to use and then edit the table cells and values directly from within Infogr.am.
How to Create Images for Social Media – Resources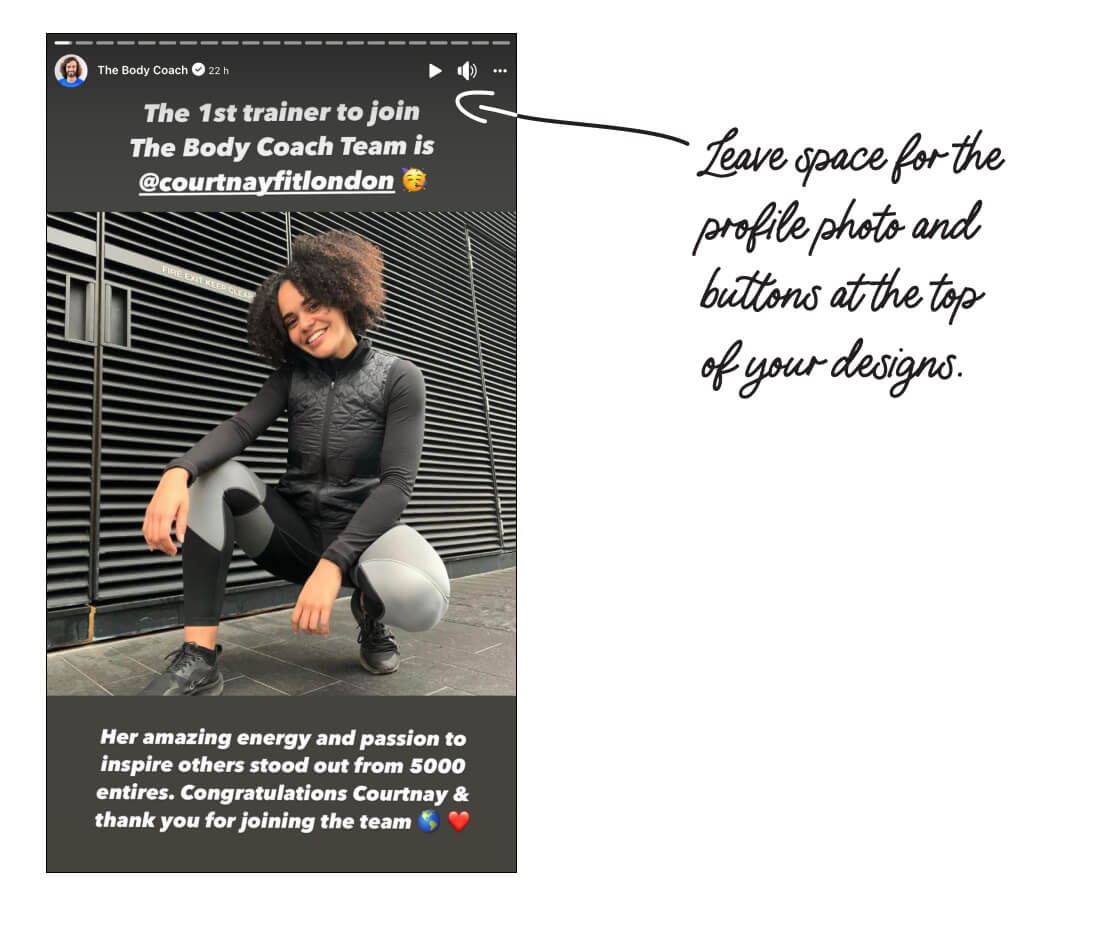 Reference this guide for the best image sizes to use for five major social networks, including Facebook, Instagram, Twitter, LinkedIn, and Pinterest. You'll learn the best image sizes to use when sharing images on social media, so your photos aren't cropped or pixelated. We also offer advice on how to crop and resize images to fit different social networks.
18. Iconfinder – Free, searchable icons
Discover the perfect icon for adding to your social media images. Search by keyword, then refine by format, style, size, and more. Apart from the premium icons, there is a huge selection of free-with-attribution icons to use.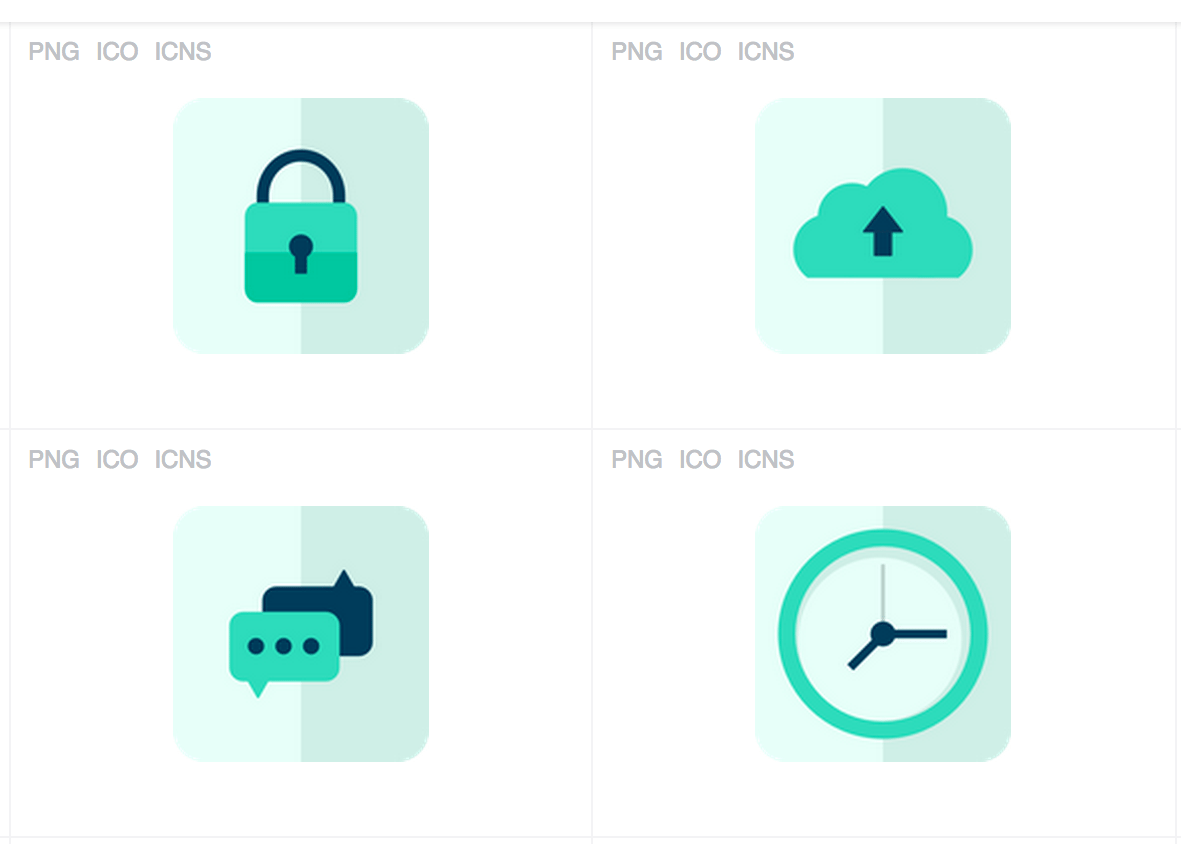 19. Noun Project – Huge library of icons in a minimal, glyph style
If you've read much of the 99U blog (one of our favorites!), you've likely noticed their cool icons that make for the cover image on their posts. Each one is made with Noun Project icons! The Noun Project library contains an incredible number of visual images that represent tons of words in the English language. With most available as a free download, the Noun Project makes attribution very clear and easy.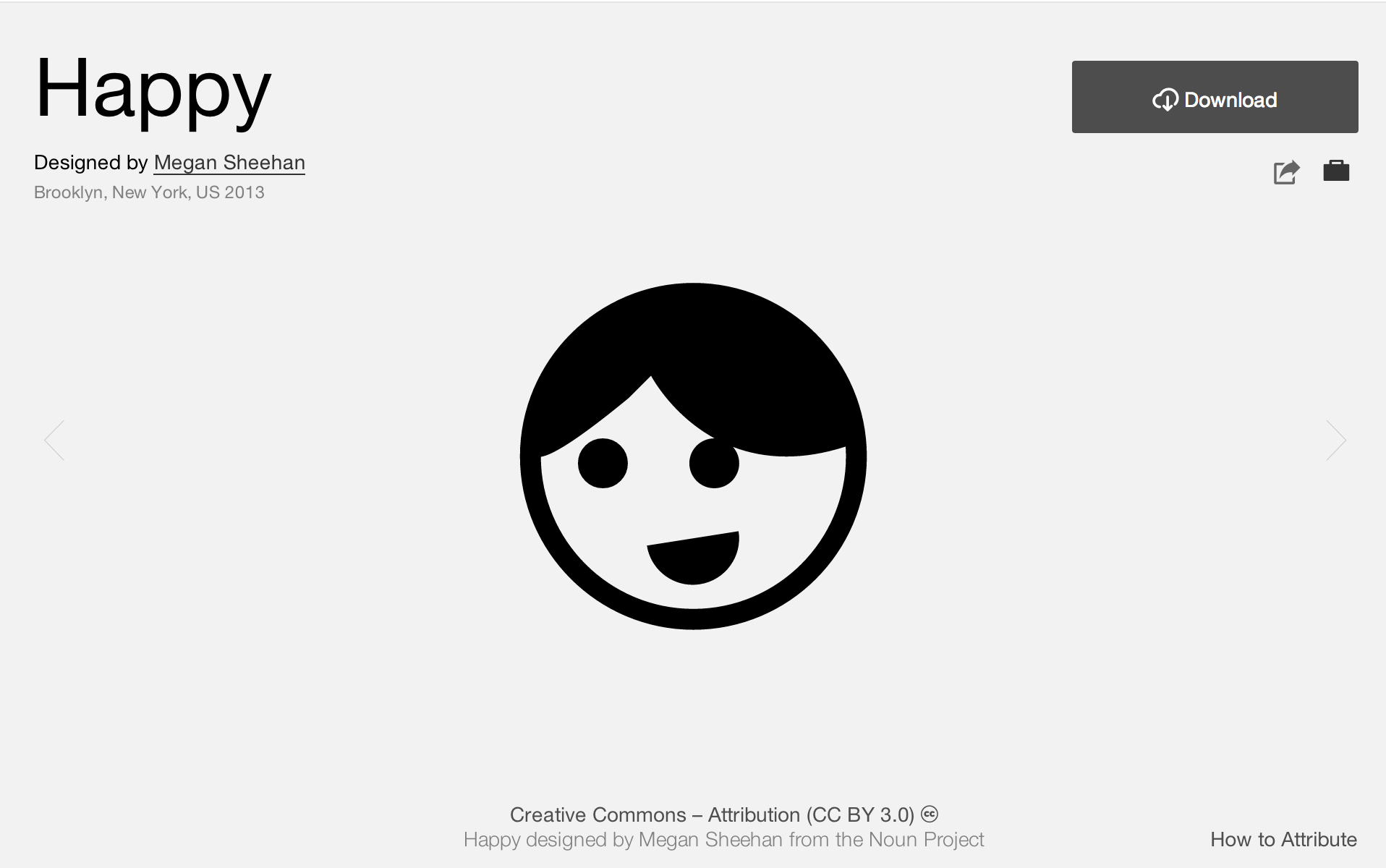 20. Subtle Patterns – Patterned backgrounds for free download
These pattern backgrounds are intended for websites, but I like to grab them for quick-and-easy image backgrounds, too. Find a favorite and screengrab the tiled background preview from the site. Then upload and add to your image editor.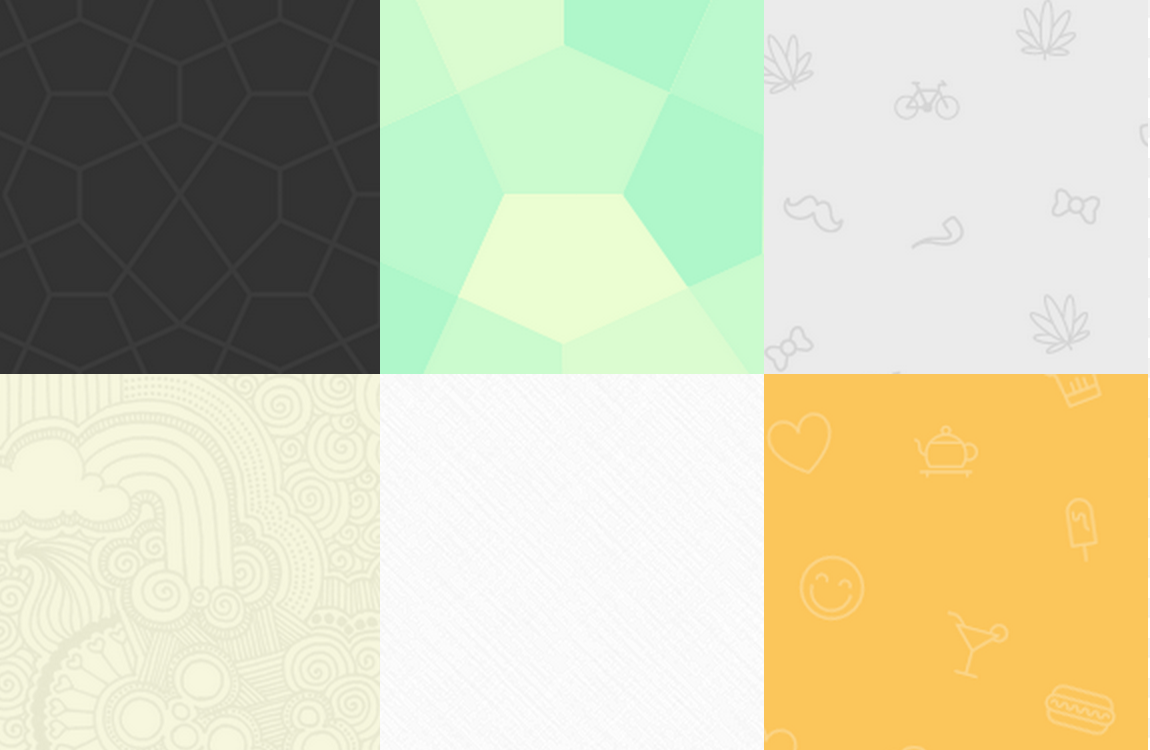 Like Subtle Patterns, the Pattern Library is also website-first. You can do the same trick here with the backgrounds you enjoy. Screengrab and use in the images you create. The Pattern Library offers full-tiled background previews to make screen grabbing easy.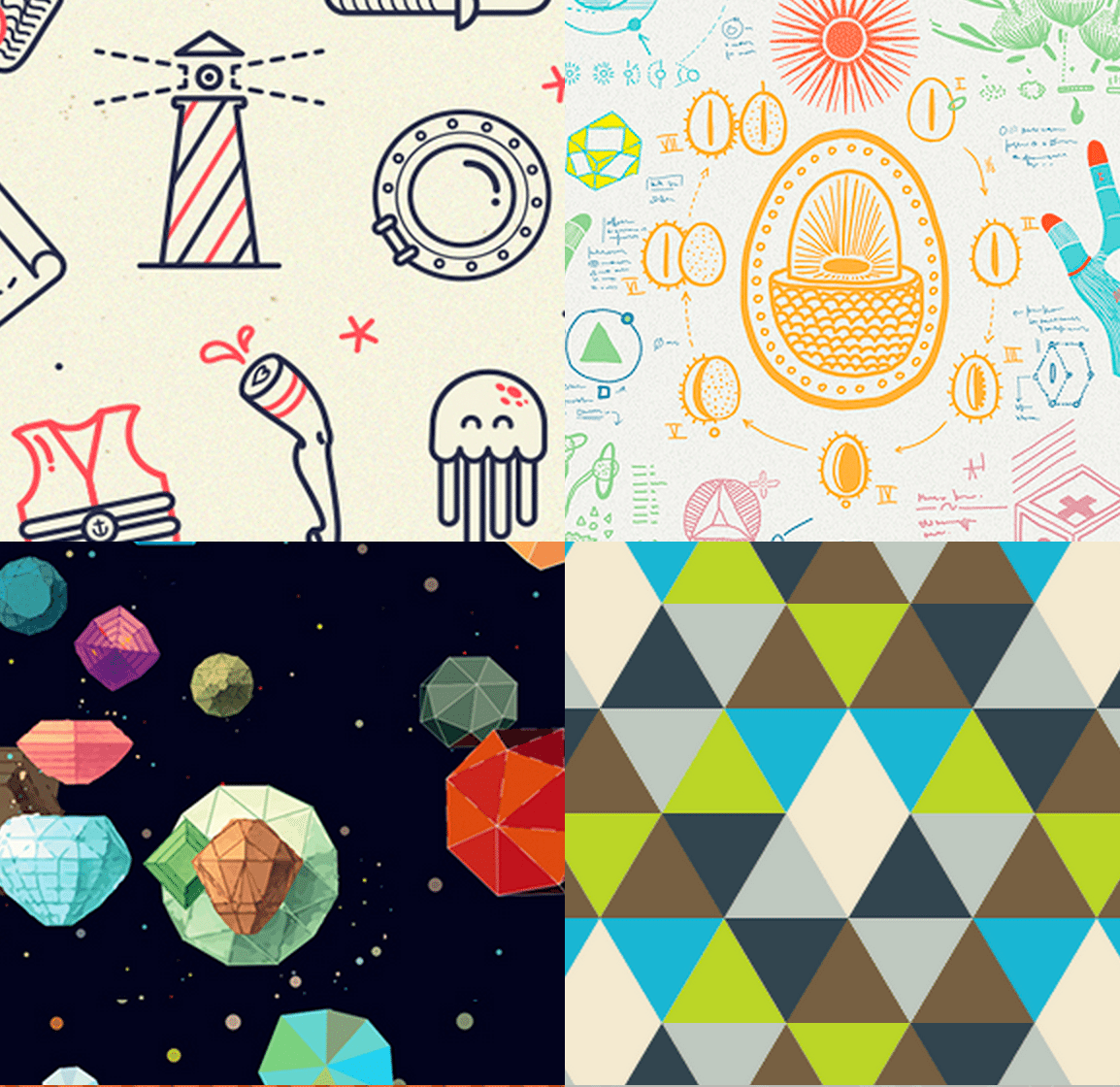 22. Colourlovers – Color palette and pattern inspiration
One of the top web resources for colors, you can find any shade, tint, or hue here. And the community has placed these awesome colors into palettes and patterns.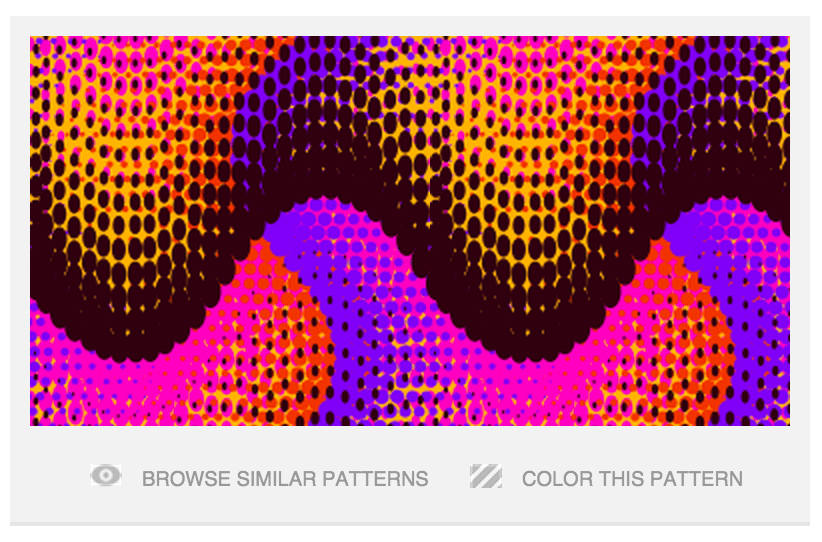 You may find yourself needing some free imagery to use as well. We came up with an extensive list—more than 50 options—of free image sources where you can find professional images for free. A few of my favorites:
Your turn
I've been inspired to learn a lot about design and visuals on the Buffer blog, and I've got quite a way to go! I'm so grateful for the large number of amazing design tools out there for creating images for social media.

Which are your favorite design tools for creating social media images?
I'd love to hear which ones you use! For even more time savings on social media, give Buffer a try for free! (You'll save up to an hour a day and drive more traffic, too!)
Brought to you by
Did you find this article helpful? You might also like our all-you-need social media toolkit.
Get started for free now