Facebook Stories are are different from the Facebook posts you usually see on your timeline - they're short photo and video collections from Facebook users that can be viewed an unlimited amount of times and disappear after 24 hours
The story format, originated and made famous by Snapchat, was added as a feature on Facebook in 2017. Today, one billion stories are shared on social media across Facebook, Messenger, Instagram, and WhatsApp every single day.
The feature is focused around Facebook's in-app camera which allows users to overlay fun filters and lenses to their content (popular for taking selfies) as well as add other fun elements like stickers, emojis, GIFs, polls, questions, music, and location tags to their photos and videos. It's a great tool to add to your Facebook marketing strategy to share content.
To start creating a Facebook Story, tap "Create story" at the top of your feed.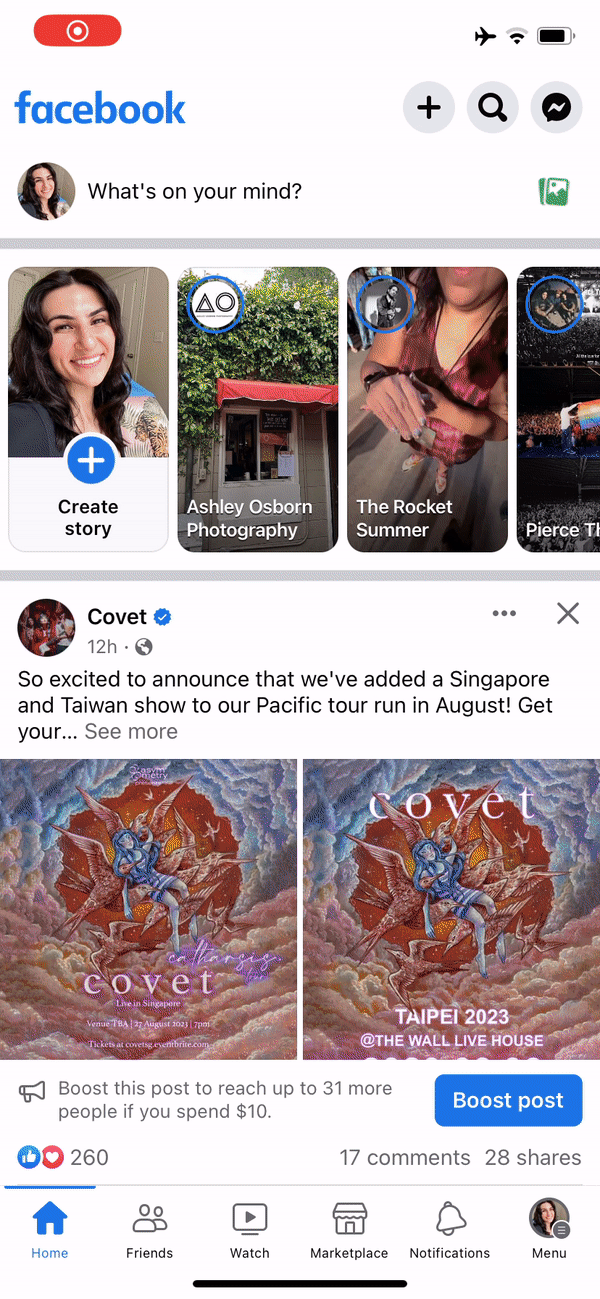 We'll show you everything you need to know about Facebook Stories: how to share them on your profile or Page, how to view Stories, and how to comment or reply with a message.
How Facebook Stories work: a complete guide
Similar to Instagram Stories, content shared to stories will appear at the top of the Facebook News Feed. To view a story, users simply tap a friends' story at the top of the Facebook app.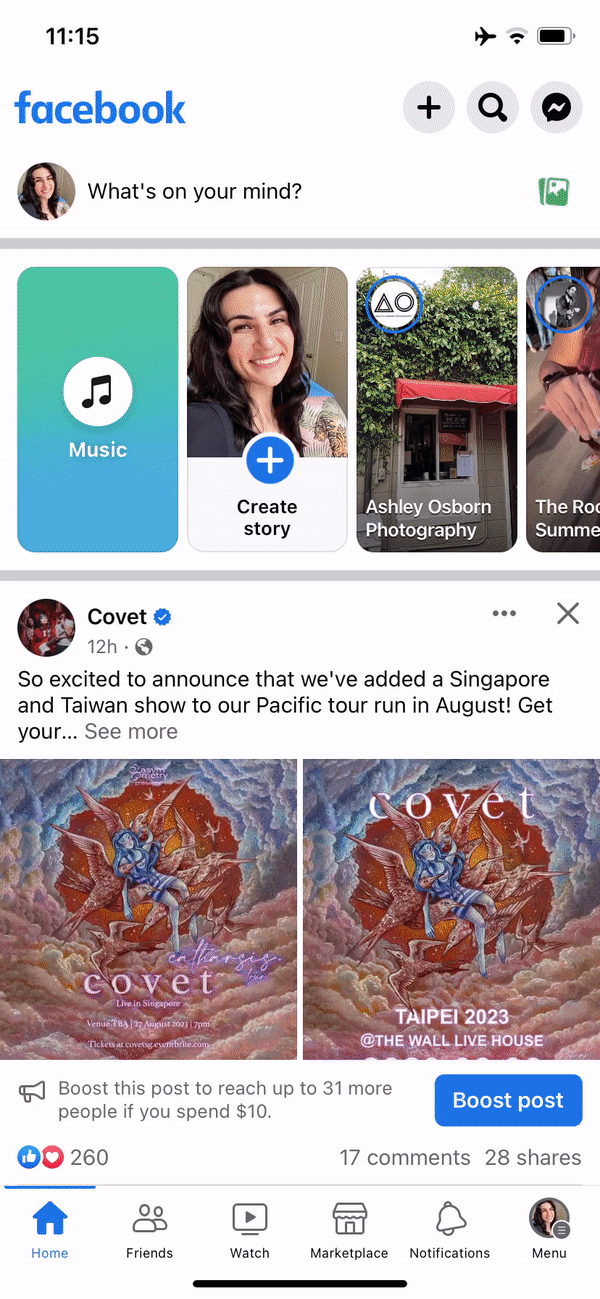 While viewing a story, users can also reply with a direct message sent through Facebook Messenger or leave a public comment.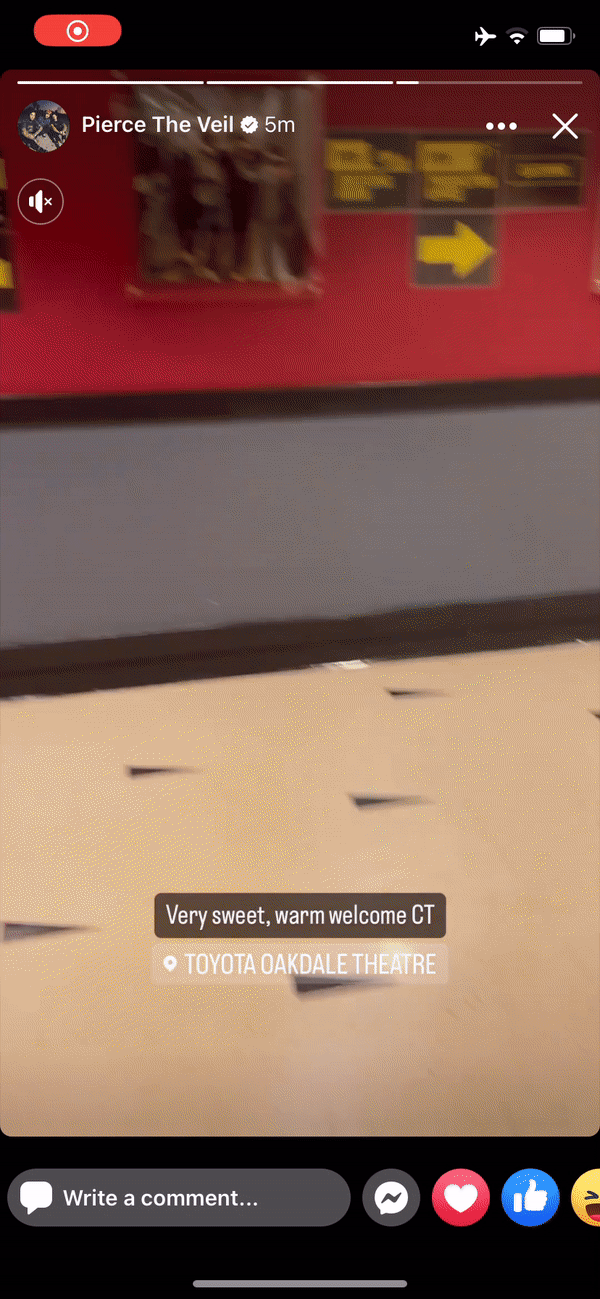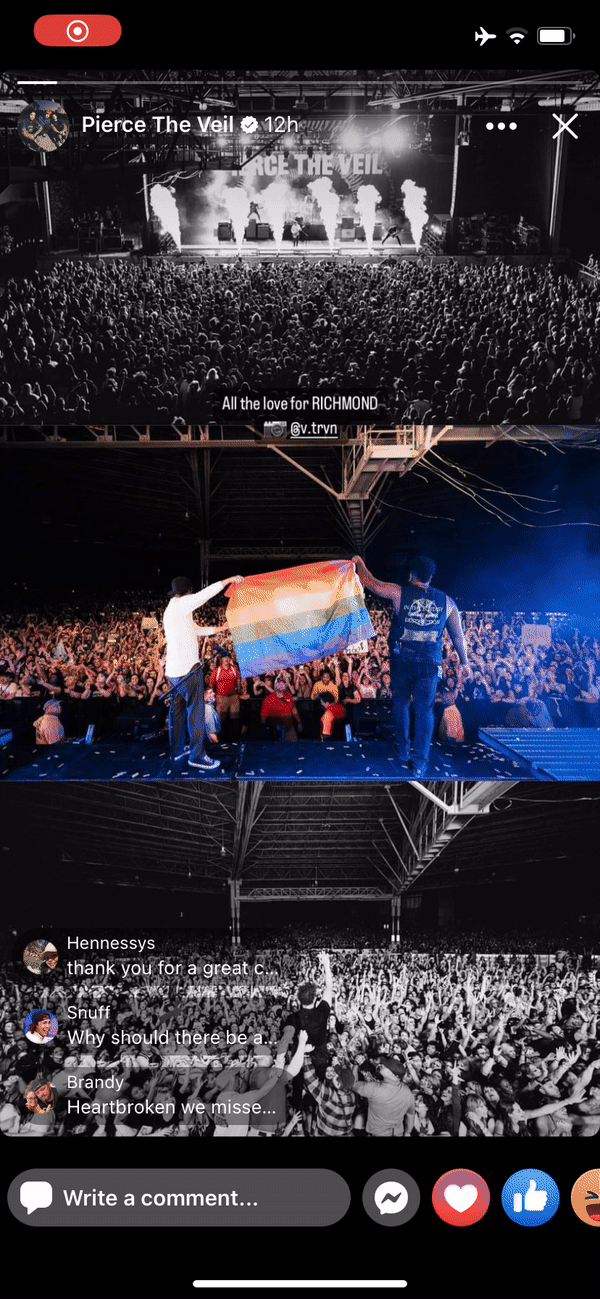 How to use Facebook Stories
Step 1: Access the camera
To create a story on Facebook, you first need to access the camera. You can do this by tapping the camera icon on the Facebook mobile app.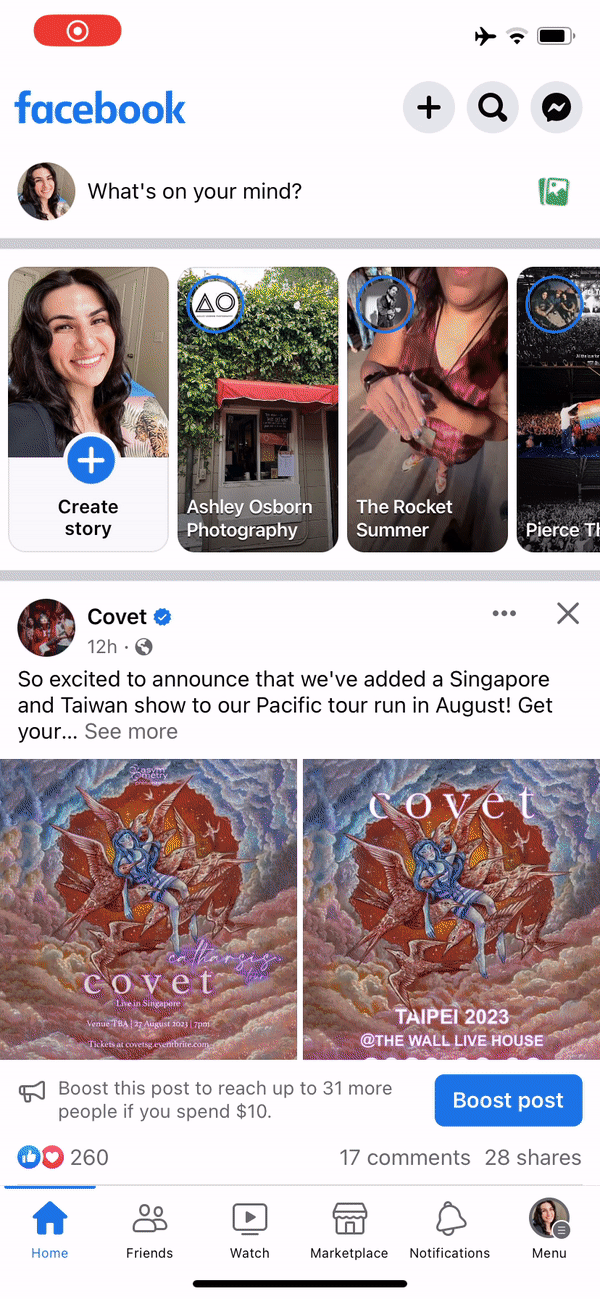 Step 2: Create your content
Facebook users can share both photos and videos to stories. Once you have the camera open, you'll be able to record your video or snap a quick photo. You'll also notice a range of lenses and filters available to embellish your content.
To take a photo, tap on the button in the center of the screen and to record a video hold down this button.
You can also upload images from your phone's camera roll by tapping on the album icon on the bottom left of your screen. We launched Stories Creator to help you quickly create thumb-stopping Stories for free. If you are interested in creating custom Stories images, we'll be so glad if you want to give Stories Creator a go!
Step 3: Share to your story
Once you're happy with the post you've created, the next step is to share it to your story. To do this, tap the Share button on the bottom right of the screen.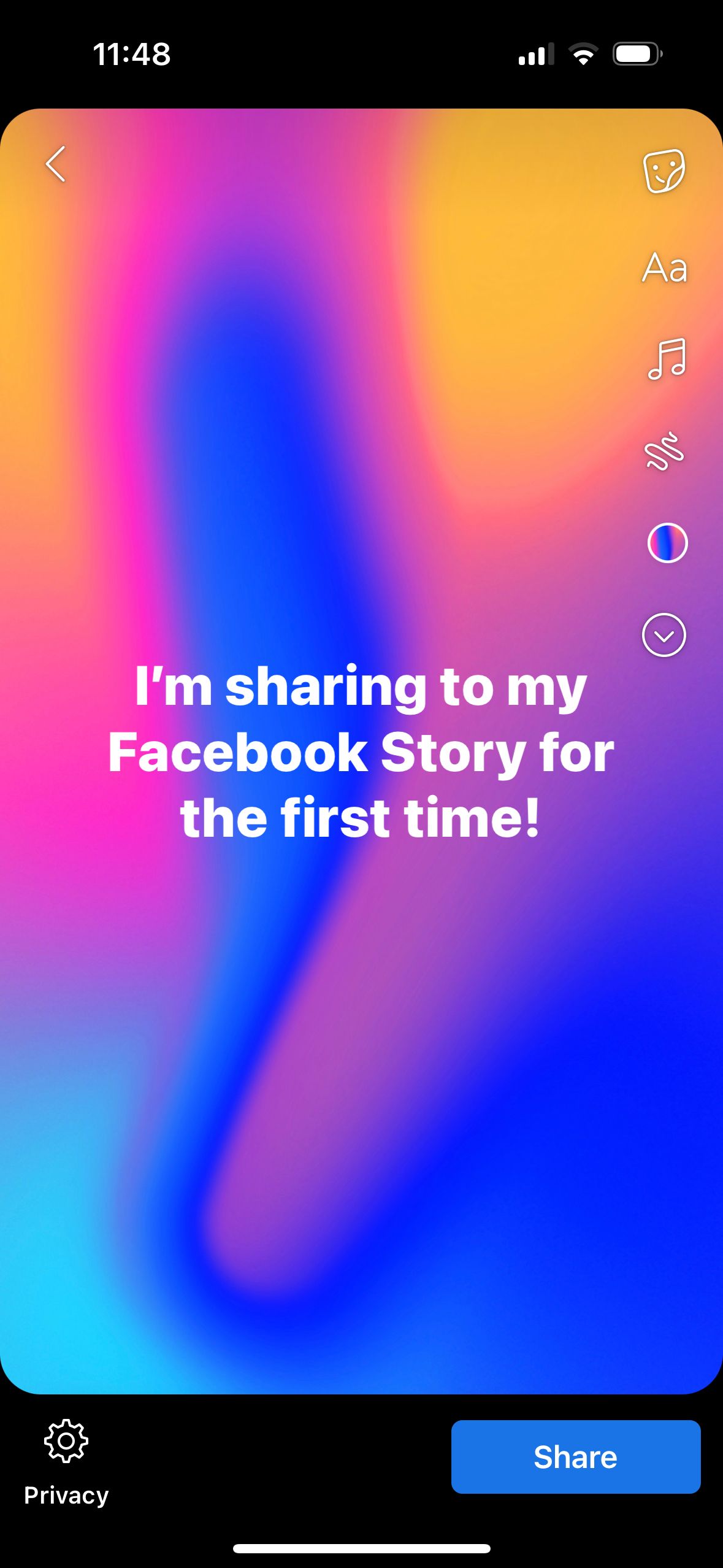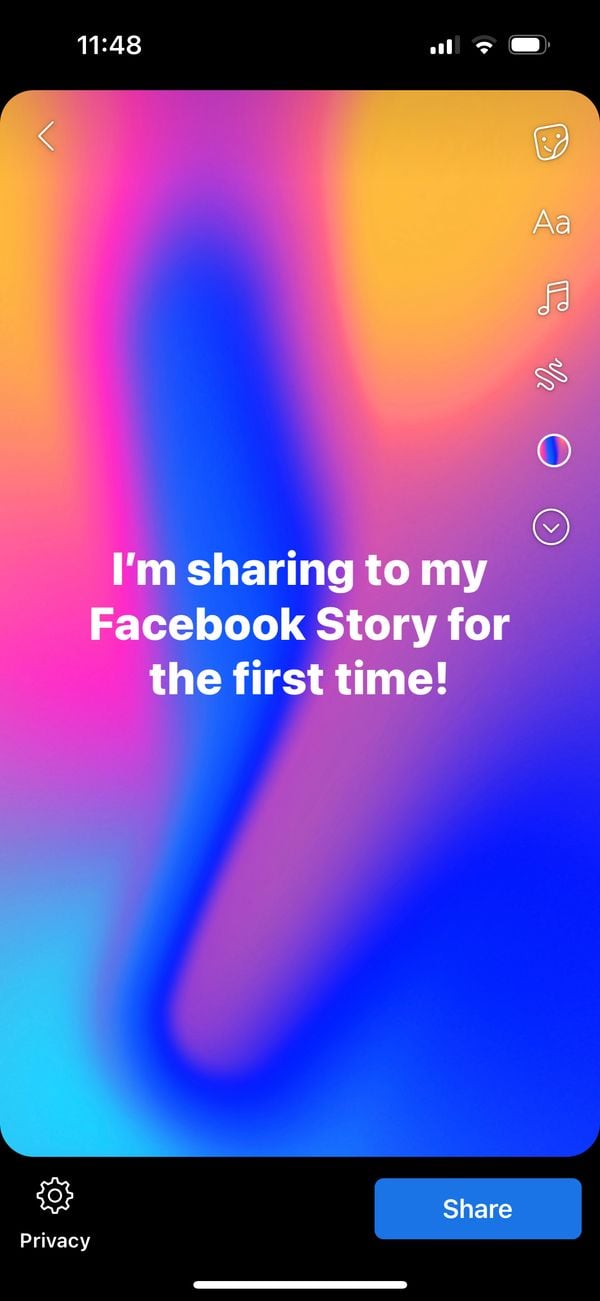 Once you've shared a post to your story, it will display for 24 hours and then be gone forever, just as Instagram Stories work. Videos and photos posted in a Facebook Story won't show up in the News Feed or on a user's timeline by default, but users can choose to share to the News Feed as well if they'd like to.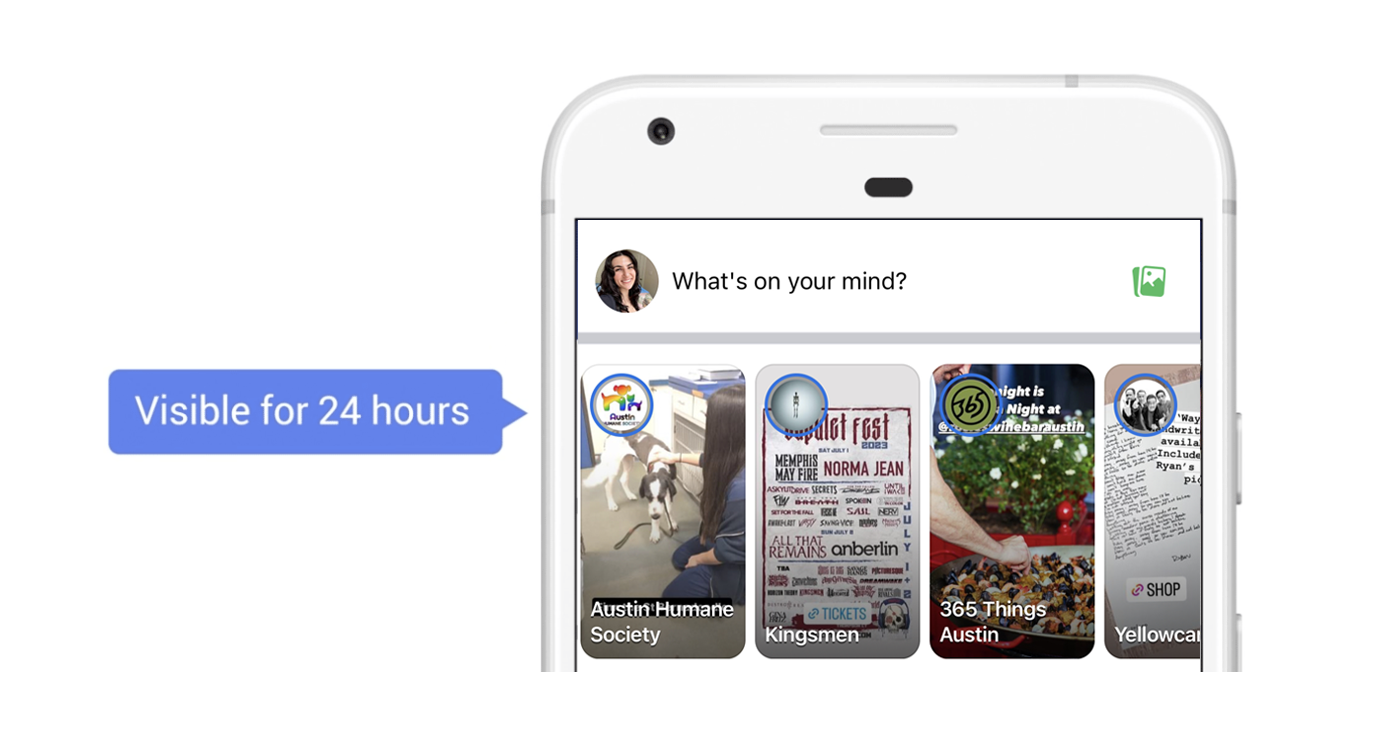 Facebook Stories for Pages
Facebook Stories are also available for all Facebook Pages.
To post a Facebook Story from your Page:
Open up Facebook's mobile app on iOS or Android (Stories can only be posted on mobile)
Go to the timeline of any Page for which you're an Admin
Tap "Create"
Choose "Story"
Just like users' Stories, your Page's story will appear for 24 hours and won't be shared as a feed post to the Pages' timeline or the Facebook News Feed.
Over to you
Have you tried Facebook Stories yet?
We'd love to hear what you think about this update. Will you share your day on Facebook? How will you manage stories across Facebook, Instagram, and WhatsApp?
Brought to you by
Did you find this article helpful? You might also like our all-you-need social media toolkit.
Get started for free now