Newsflash! We have a brand-new integration that enables you to publish content directly from Buffer to TikTok. Read on for more details.
You might have noticed that we've started talking about TikTok more on our blog, in our emails, and on social media. It's arguably the most exciting platform for any creator or brand looking to build an audience organically, and fast. You don't need a big budget or fancy visuals either. Take this small landscaping business in Ohio for example. It has nearly half a million followers!
We've also been thinking deeply about TikTok from a Buffer customer's perspective. How can we help our customers build a consistent presence on TikTok?
Back in February, we launched TikTok Reminders, a mobile-only feature to plan videos ahead of time. This was our first foray into supporting TikTok marketing, and one of our goals was to learn more about the needs of our customers. When we asked for feedback, the overwhelming response was:
We should provide scheduling options from desktop, too.
We should add an integration to publish videos directly to TikTok (if possible).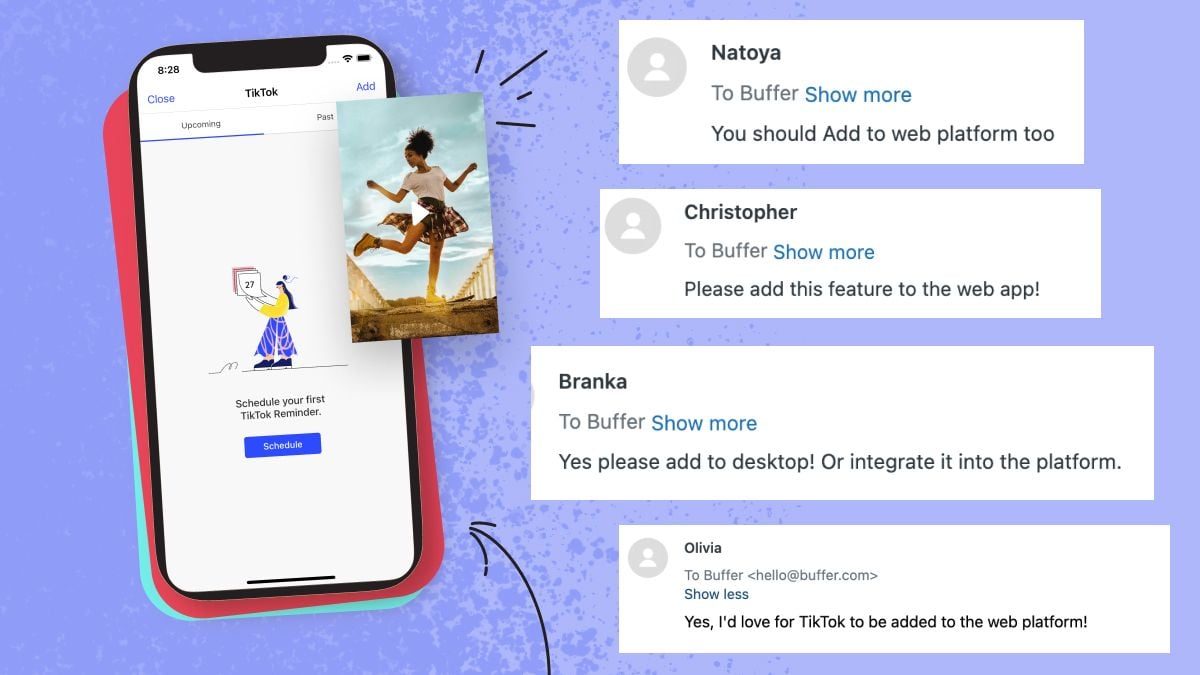 After reviewing all the replies to our call for feedback, we immediately started looking into expanding our TikTok capabilities. Today, we're excited to introduce a brand-new integration that enables you to upload content directly from Buffer to TikTok.
Scheduling TikTok content with Buffer
The top reasons why people use Buffer are to manage all social content in one place and plan posts ahead of time. This new integration enables you to connect your TikTok account to Buffer so that you can plan and share content directly from Buffer to TikTok, alongside all your other channels. You won't need to manage any reminders; Buffer will automatically publish your scheduled videos on your behalf.
Here's how it works in three simple steps:
Step 1 - Connect your TikTok account to Buffer. You'll need a TikTok business account. If you have a personal TikTok account, it's easy to switch to a business account. Learn how in this help center article.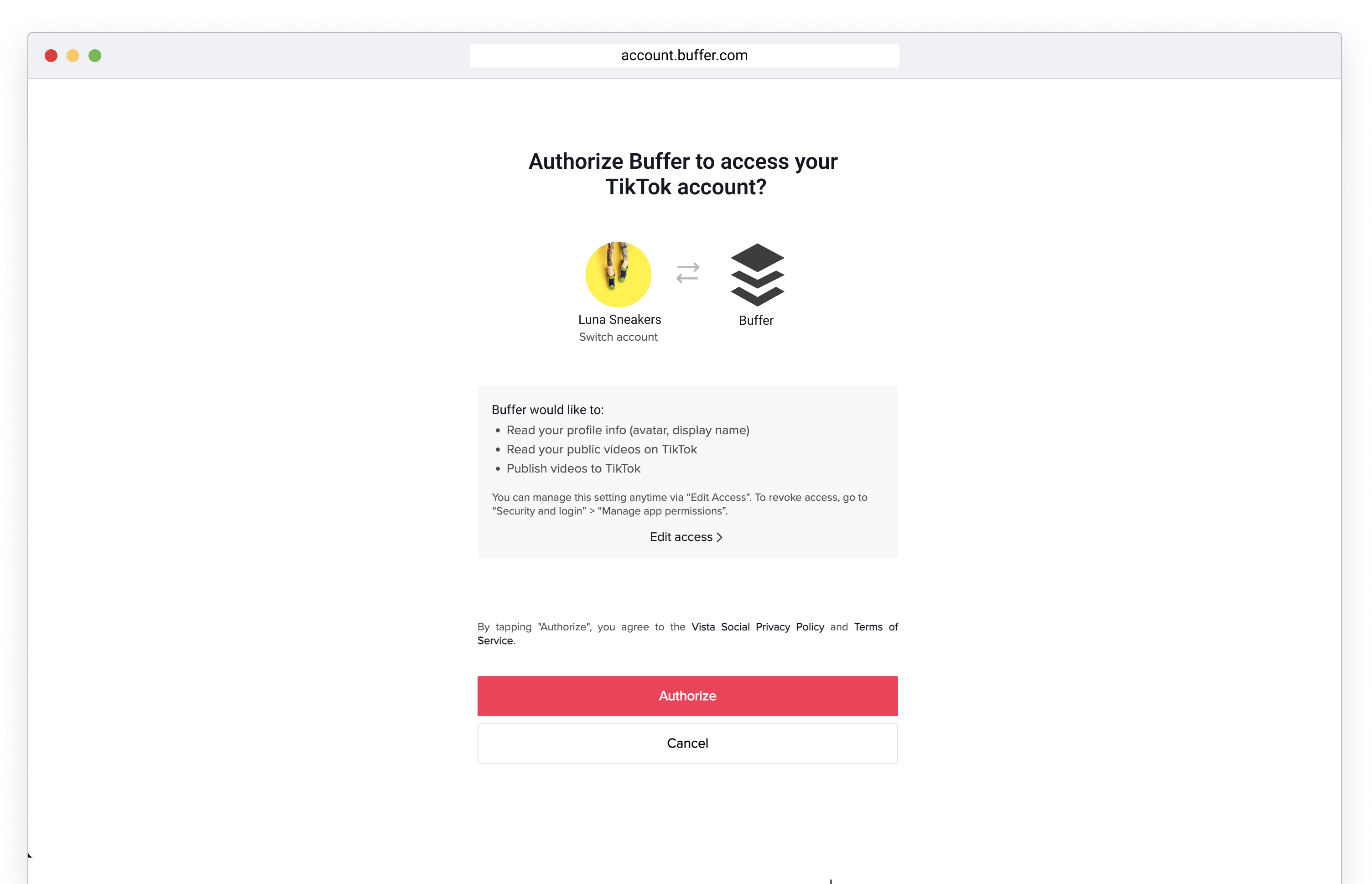 Step 2 - Create and schedule TikTok content. Use the Buffer composer to create TikTok content and schedule it for your preferred time.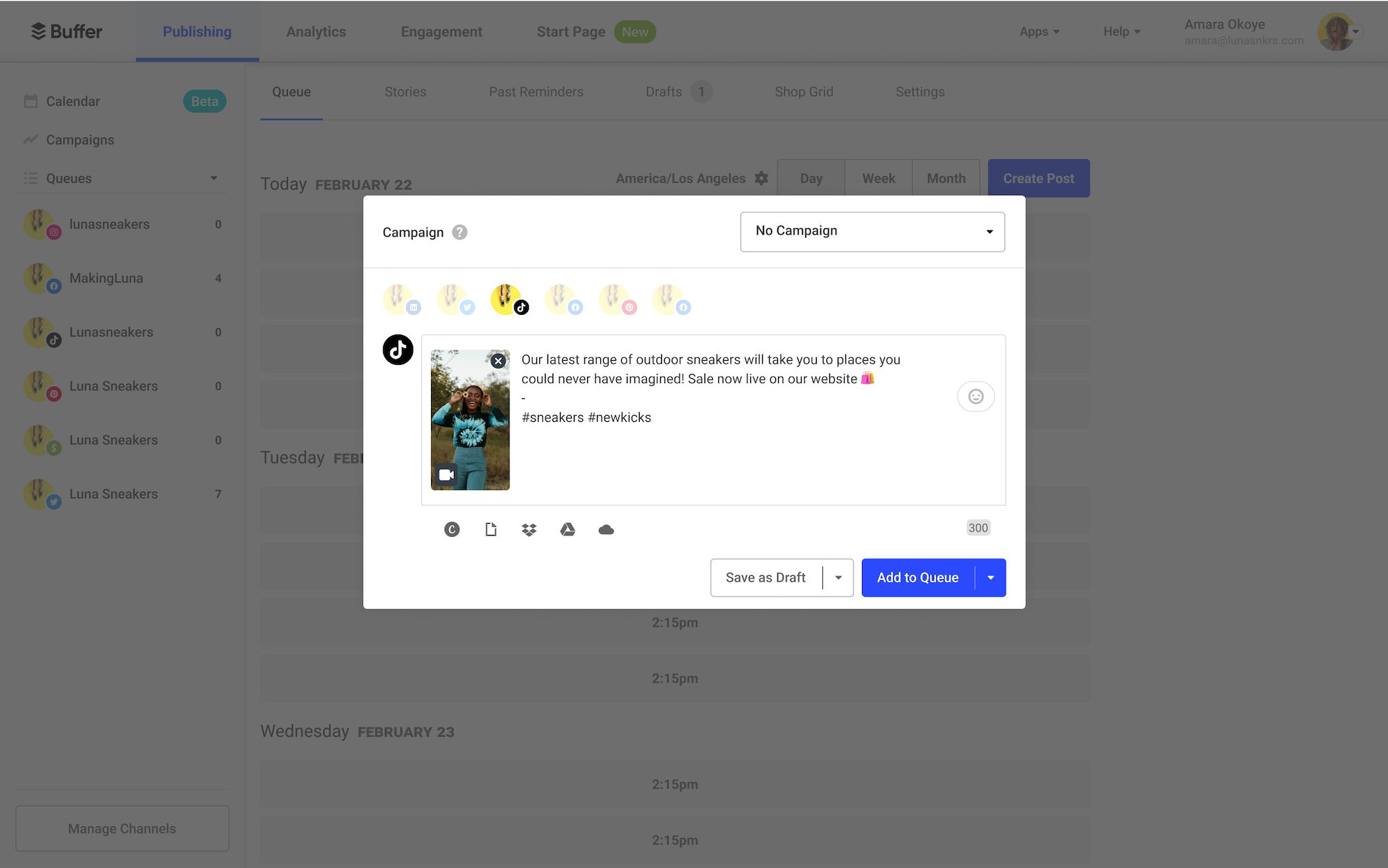 Step 3 - Review and edit your scheduled post if necessary. You can make changes to drafts and scheduled posts any time before it's due to be published.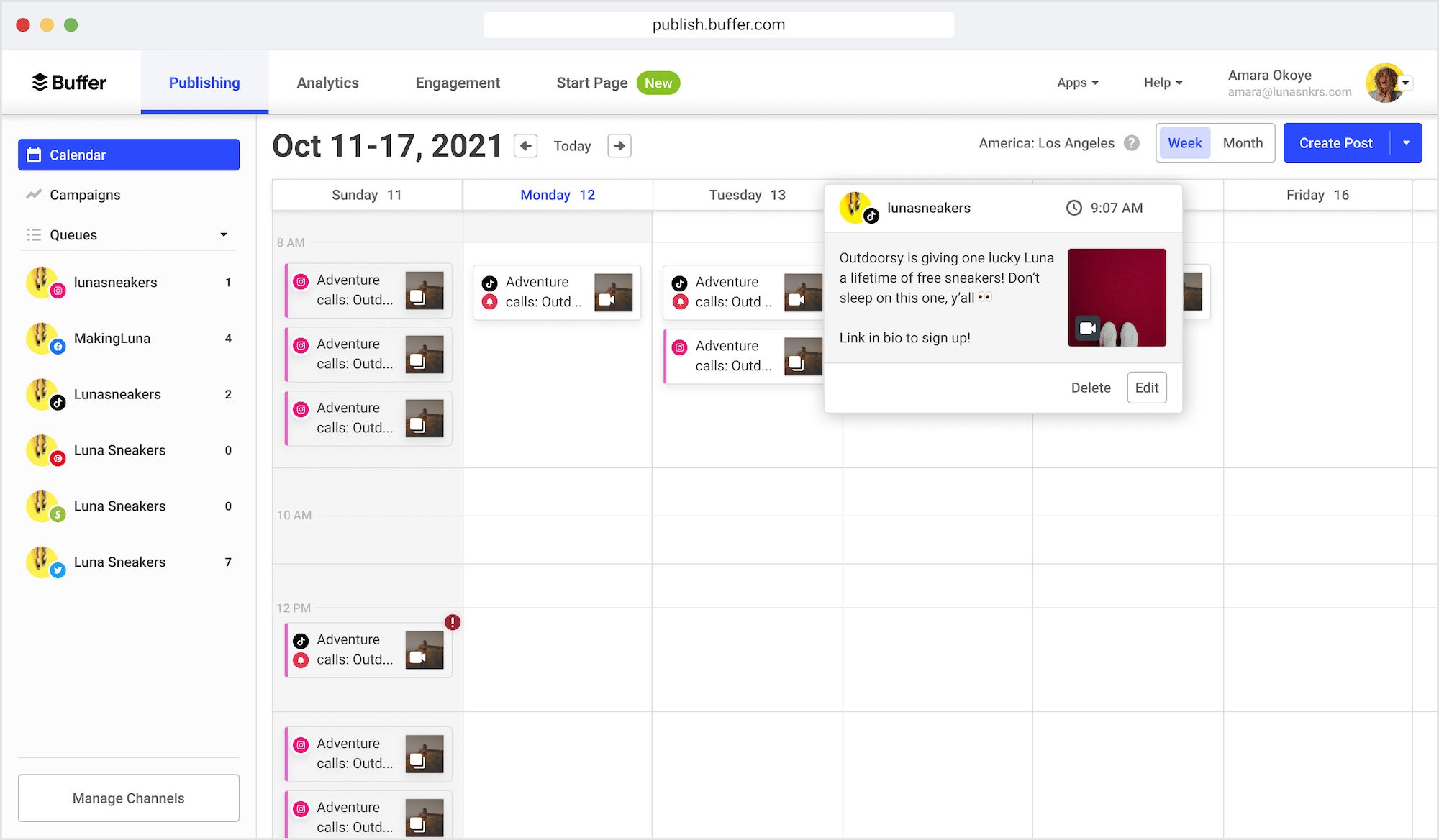 You can also connect, schedule, and edit TikTok content using our iOS and Android apps.
Need help? Check out our help center guide.
Available on all plans
You can connect TikTok as a channel on any Buffer plan, including our free plan. We also have a bunch of handy TikTok marketing resources, especially if you're just getting started on the platform.
Over to you
What other TikTok features would you like to see in Buffer? What are your favorite TikTok strategies and tips? Send us a tweet or tag us in a TikTok!